We are Year 6!
Welcome to our class page! Here you will find lots of information about your final year at St Luke's.
Firstly welcome back to you all! We hope you have enjoyed your summer break and are feeling refreshed, ready for a new academic year ahead. We have missed you and cannot wait to see you all as you begin what will be a busy and exciting academic year.
Important Information
School will reopen for Year 6 on Wednesday 7th September 2022
School day begins = 8:40am
School day ends = 3:40pm (Mon-Thurs) 1:30pm (Fri)
Year 6 pupils must enter the school grounds using the Stockport Road entrance gate. They will also be collected from that gate.
We have two classes in our cohort: 6G and 6H.
Teaching staff within Year 6
6G - Mr Graham and Mr Tynan
6H - Miss Halliwell and Mrs Salim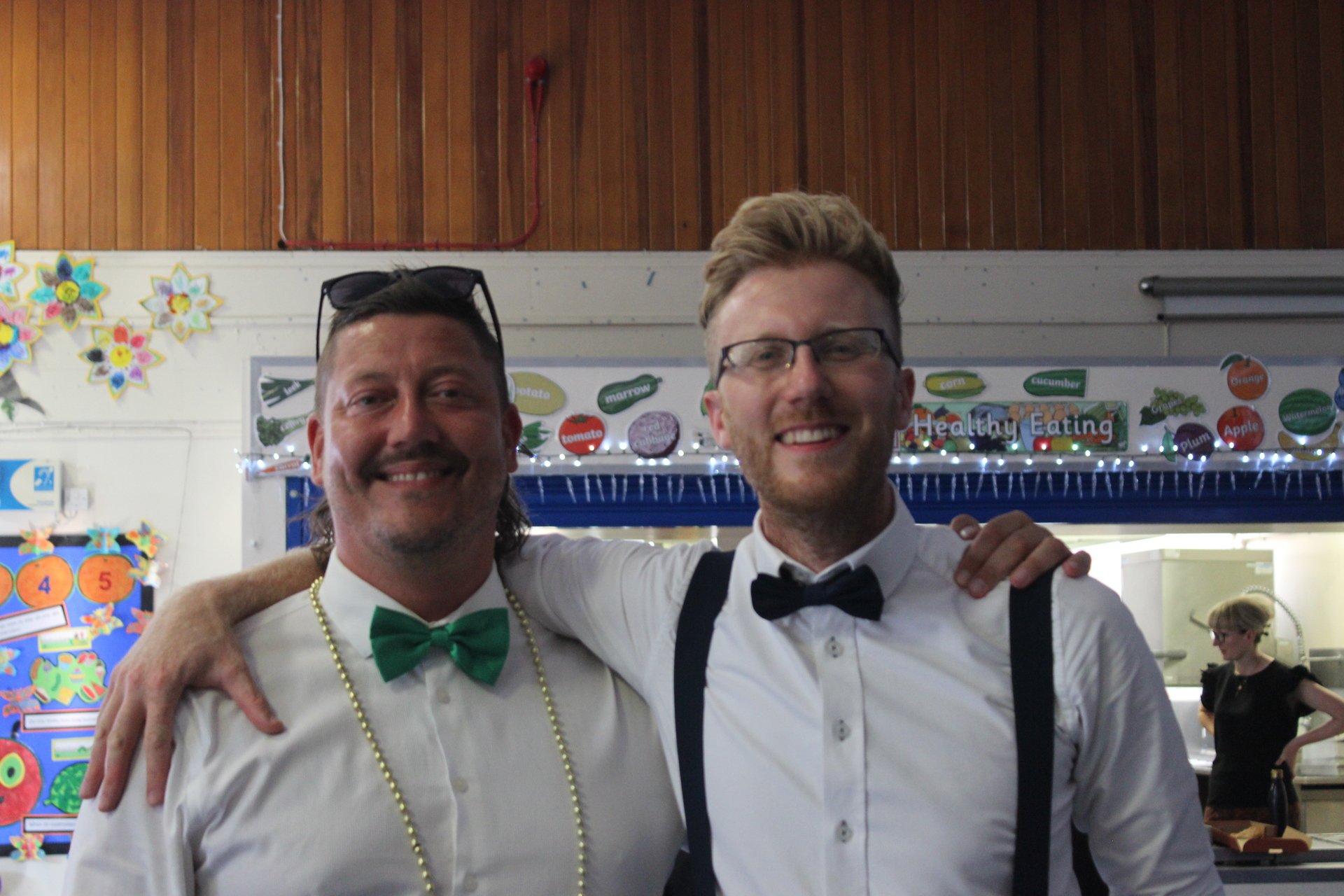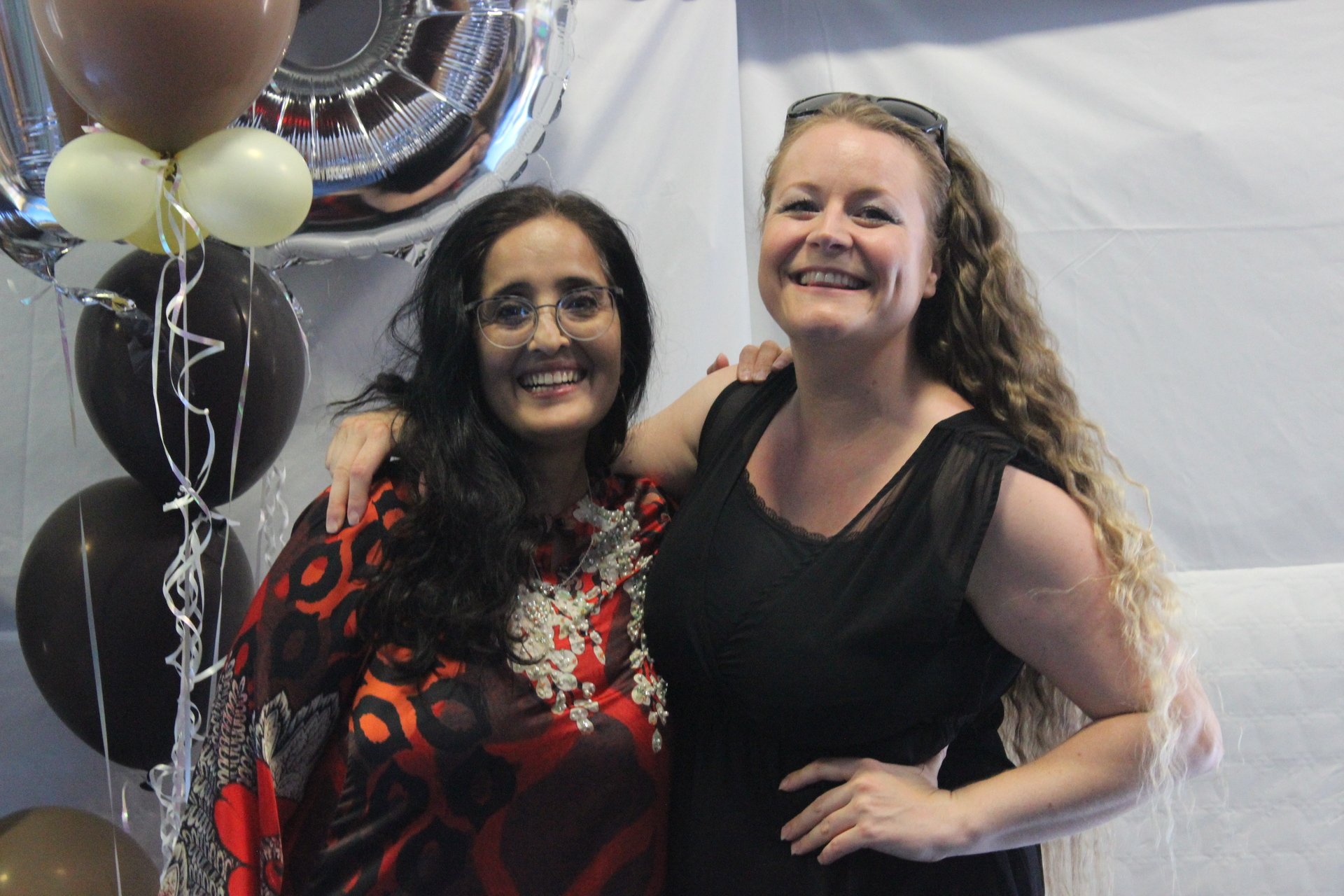 Here we are! Left to right: Mr Tynan, Mr Graham, Mrs Salim and Miss Halliwell
Key Dates
Wednesday 7th September, 2022 - school opens for all pupils.
Monday 12th and Wednesday 13th September, 2022 - Y6 Castleton YHA residential
Autumn Term 1 Year 6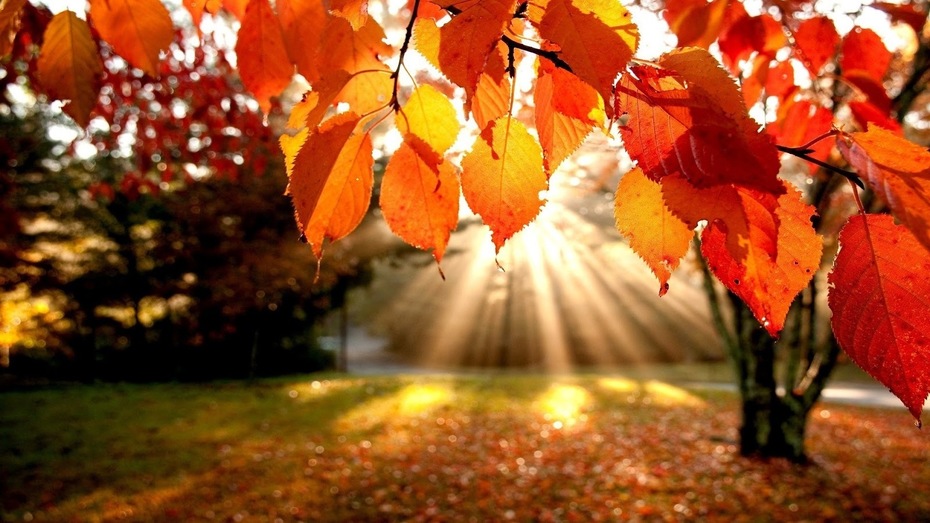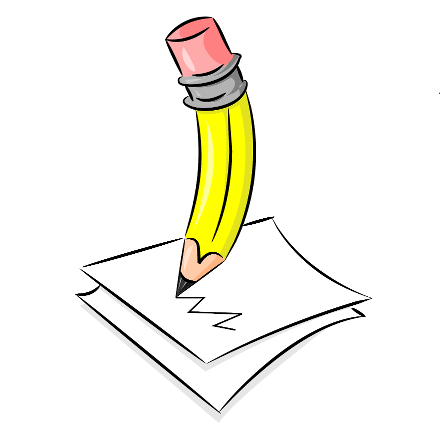 Writing
With writing being one of your formally-assessed subjects at the end of Year 6, we have an extra-special focus on it this year, in order to help you to improve as thoroughly and rapidly as possible. This term we will use the story of 'The Eye of the Wolf', written by Daniel Pennac in 1984, to help us with our two main focuses: Narrative Writing and Power of Imagery. This clip from this cartoon (https://youtu.be/HEjzDjis6Zg) introduces the two main characters: Africa N'Bia and Blue Coat, the wolf.
Narrative writing - Within this unit we will revise how to know that your sentences are complete and logical before moving on to give you a range of sentence types that you can use to add variety and pace to your written work. We will focus in particular on using a range of openers, including main clauses, subordinate clauses and fronted adverbials, ensuring that none of these are too heavily repeated which can stop your writing from flowing well. We will also explore in depth the rules for adding dialogue to your narratives, using speech to add to the drama in your stories.
Diary Entries - This unit will centre around our class text for this term: 'Rooftoppers' by Katherine Rundell. This book has been a firm favourite among Year 6s for the last few years and we are certain you will be gripped by the storyline and character development as we read it to you!
In our unit on diary writing, we will explore the importance of tense consistency, recap some familiar tenses (past and present) and introduce you to some new ones (the past-perfect and present-perfect tenses). We will also get to grips with the importance of understanding who your audience is when you are writing - you write a diary to read it back yourself, so what implications does that have for the kind of detail you write with?
Numeracy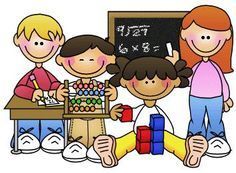 Another subject that you'll be assessed on this year is Numeracy. For the first five weeks of this term we will be consolidating and stretching what you know about the four main operations: addition, subtraction, multiplication and division. Within this, we'll be working on improving your mental speed and accuracy. This should help us to build a solid foundation upon which we can introduce the new Year 6 objectives, of which there are many!
To get yourself started, you could have a look at fractions at home - these come up A LOT in Year 6! We will be learning how to add, subtract, multiply and divide fractions, both by whole numbers and by each other. The most important skill you have to master before this point is calculating equivalences. The fraction wall below will help you to visualize this: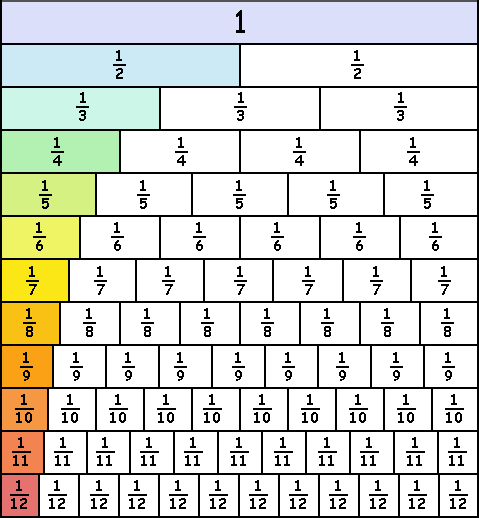 As you look at the fraction wall above, you'll notice that two lots of 1/6 (so 2/6) is the same size as 1/3. This means that these fractions are equivalent (the same amount). Another easy way to consider this is to multiply or divide both the numerator and the denominator by the same number. This will give you an equivalent fraction.
e.g.
3/4 is equivalent to 9/12 (because 3x3=9 and 4x3=12).
Science - 'All Living Things'.
This term we will be studying classification and the ordering system devised by Carl Linnaeus. This work will involve pupils considering the characteristics of a 'living thing' and they will start to group creatures in relation to their appearances, abilities and habitats.
How should living things be classified?
Topic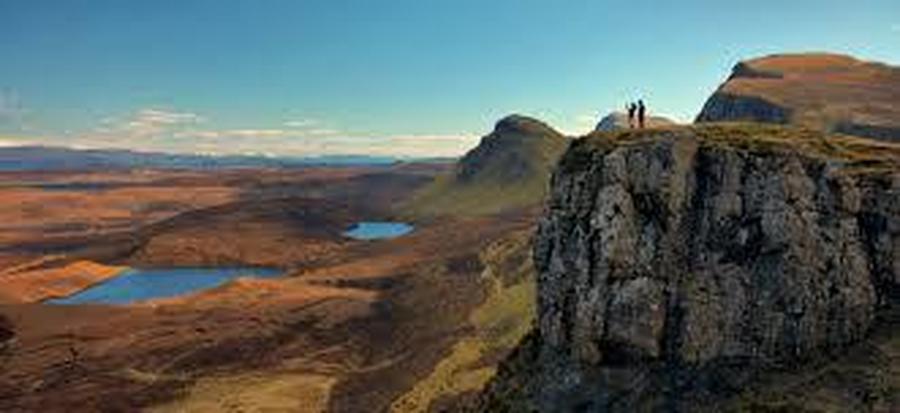 Our topic focus for autumn 1 will be National Parks within the British Isles. We will be exploring the question "Who are Britain's National Parks for?" We will be learning about how 'National Parks' are places of protected countryside which aim to be open to everybody. Sometimes, however, these two objectives can seem to contradict each other. Is it possible to make National Parks open to everybody and yet still protect the countryside?
Can you name the National Park that is located just south of Manchester?
To get you started, here is a picture of all the National Parks (and other areas of natural beauty) found within the British Isles.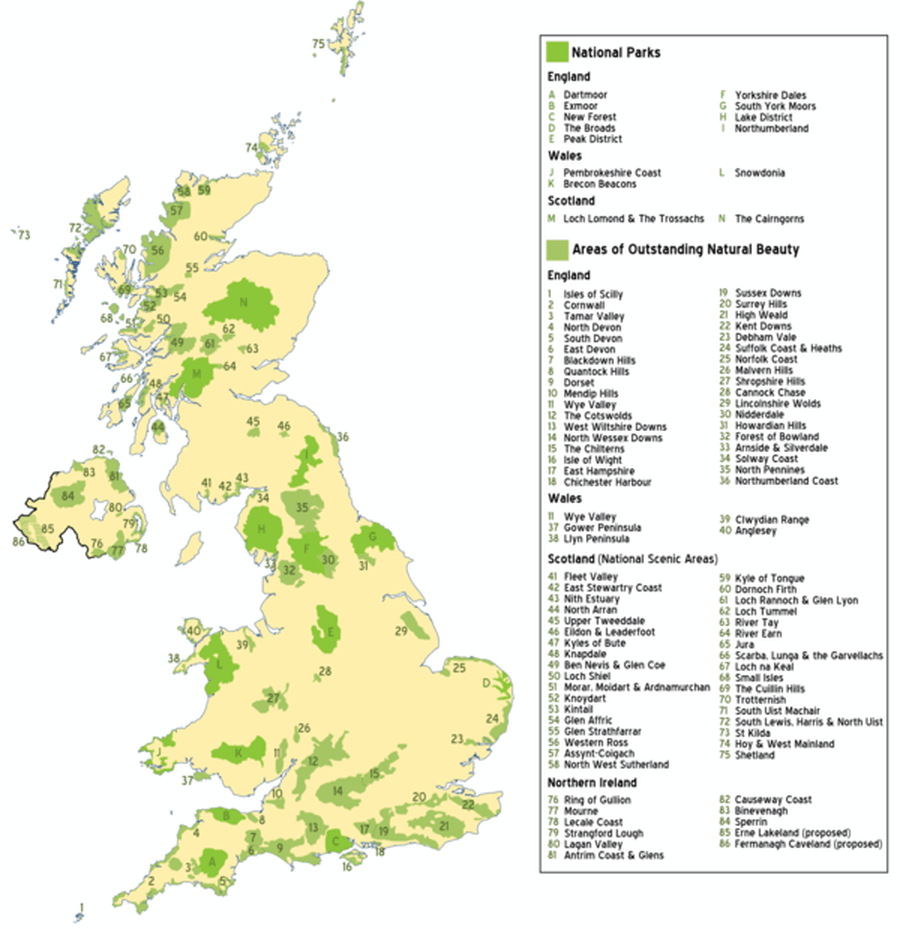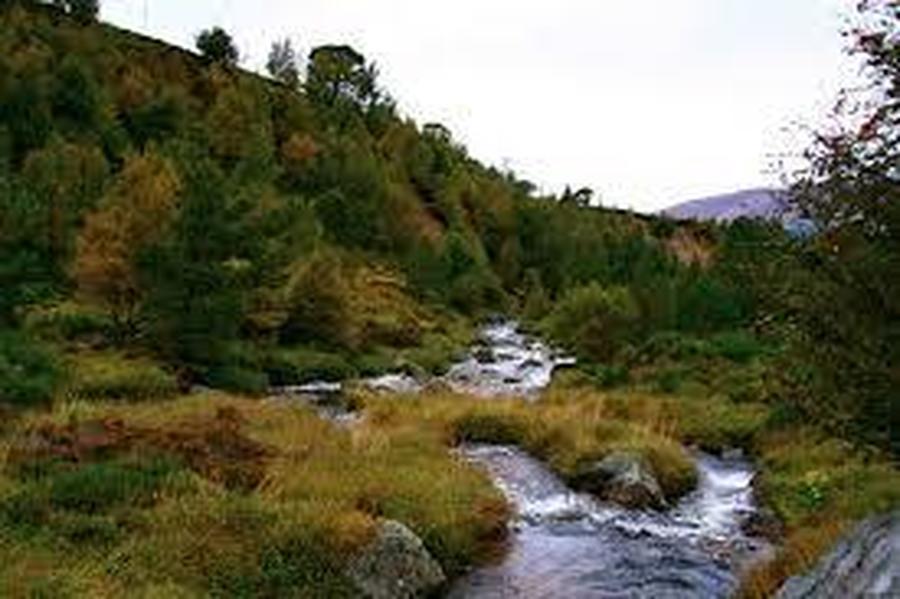 Physical Education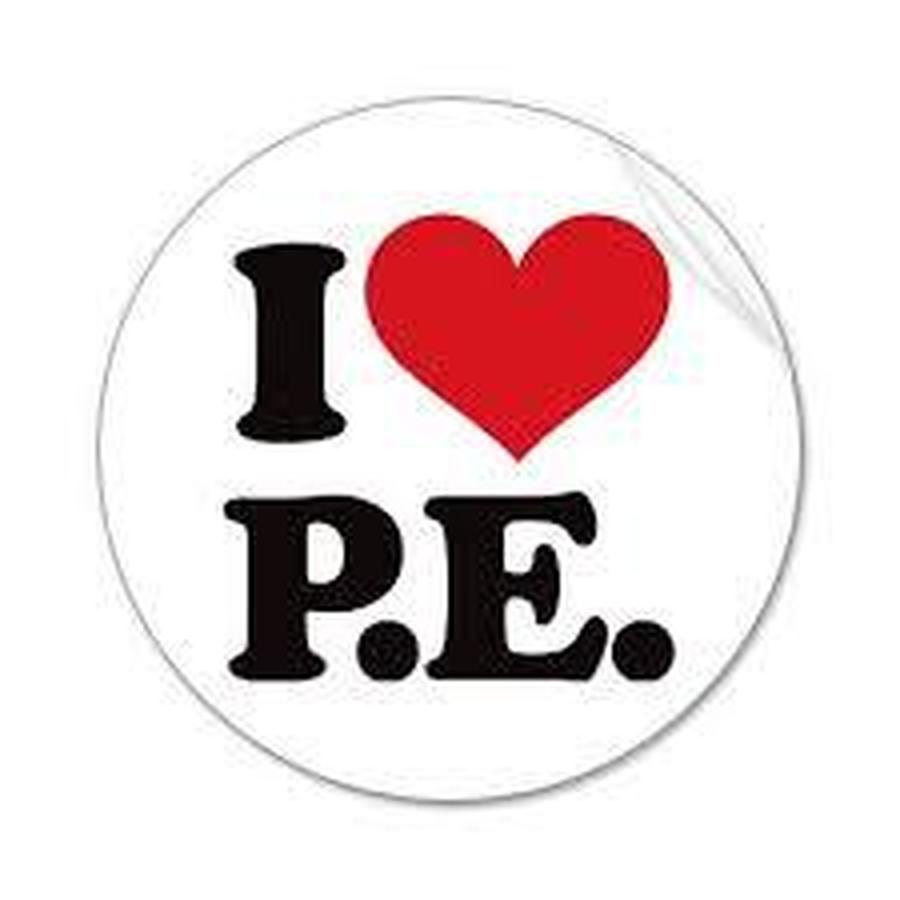 For both 6G and 6H, you will need your PE kit in school every Monday and Tuesday, and your swimming kit on Thursday. Make sure you have a way of reminding yourself that you need your kit on a Monday when you are at home over the weekend - a phone alarm, note by your bed etc!
Monday = Dance/Gymnastics (white t-shirt, black shorts/leggings)
Tuesday = Outdoor games (as it's now autumn, you must ensure you kit is appropriate for the cooler and wetter weather).
You must bring the correct PE kit into school and we advise all kit is taken home and washed over the weekend so it is ready each time for a new week in school.

The outdoor games focus for this half term will be rugby. In this unit, you will learn what is going on with that funny egg-shaped ball, experience picking a ball up and running with it (feels strange when you're used to football and basketball!) and work as a team to run in as many tries as possible!
In our Dance lessons we will be focusing on the 'Haka' - a traditional dance/performance originating from the indigenous people of Australasia and has strong cultural links to New Zealand and other pacific islands.
Religious Education
At St. Luke's the pupils learn about the different major world religions with the aim of increasing awareness, respect and understanding of the diversity of beliefs within our communities.
This term we will be focusing on and learning about Hinduism and their beliefs in Karma, Samsara and Moksha. The pupils will look in detail at the idea of reincarnation and how this belief influences the lives of Hindus.
Do beliefs in Karma, Samsara and Moksha lead Hindus to live good lives?
Curriculum Plans
Click on the links below to see the yearly overview of our new enquiry-based curriculum and the key questions that we will be working to answer in our lessons each term. Each half term we try to identify common themes that run through the various subjects that we teach and these inform the 'key concept words' that we learn each term, which help us to see that our learning is all inter-connected!
Yearly Overview
For a complete overview our units for the year, please see the Curriculum Plan above.