YEAR 5 HOMEPAGE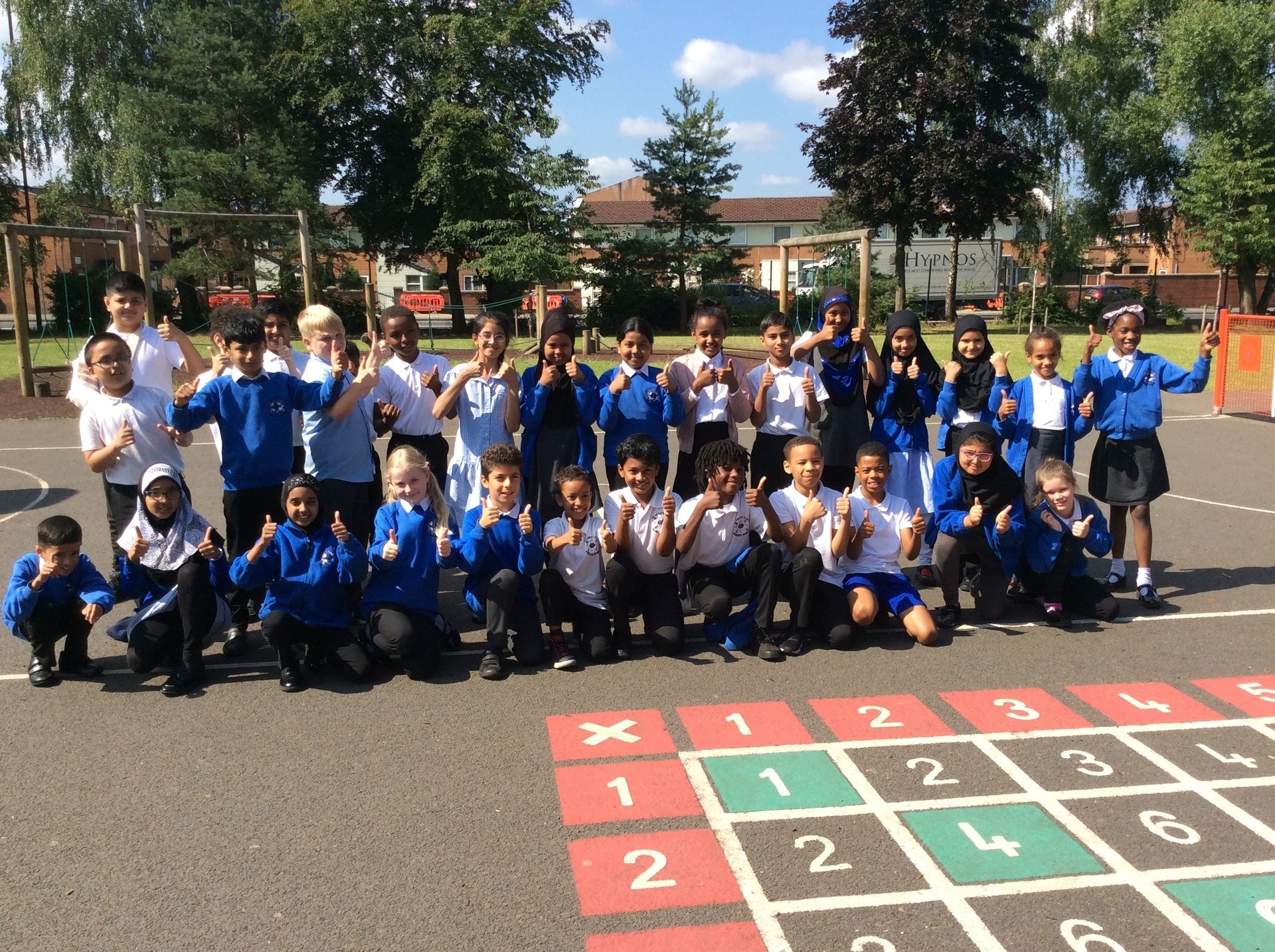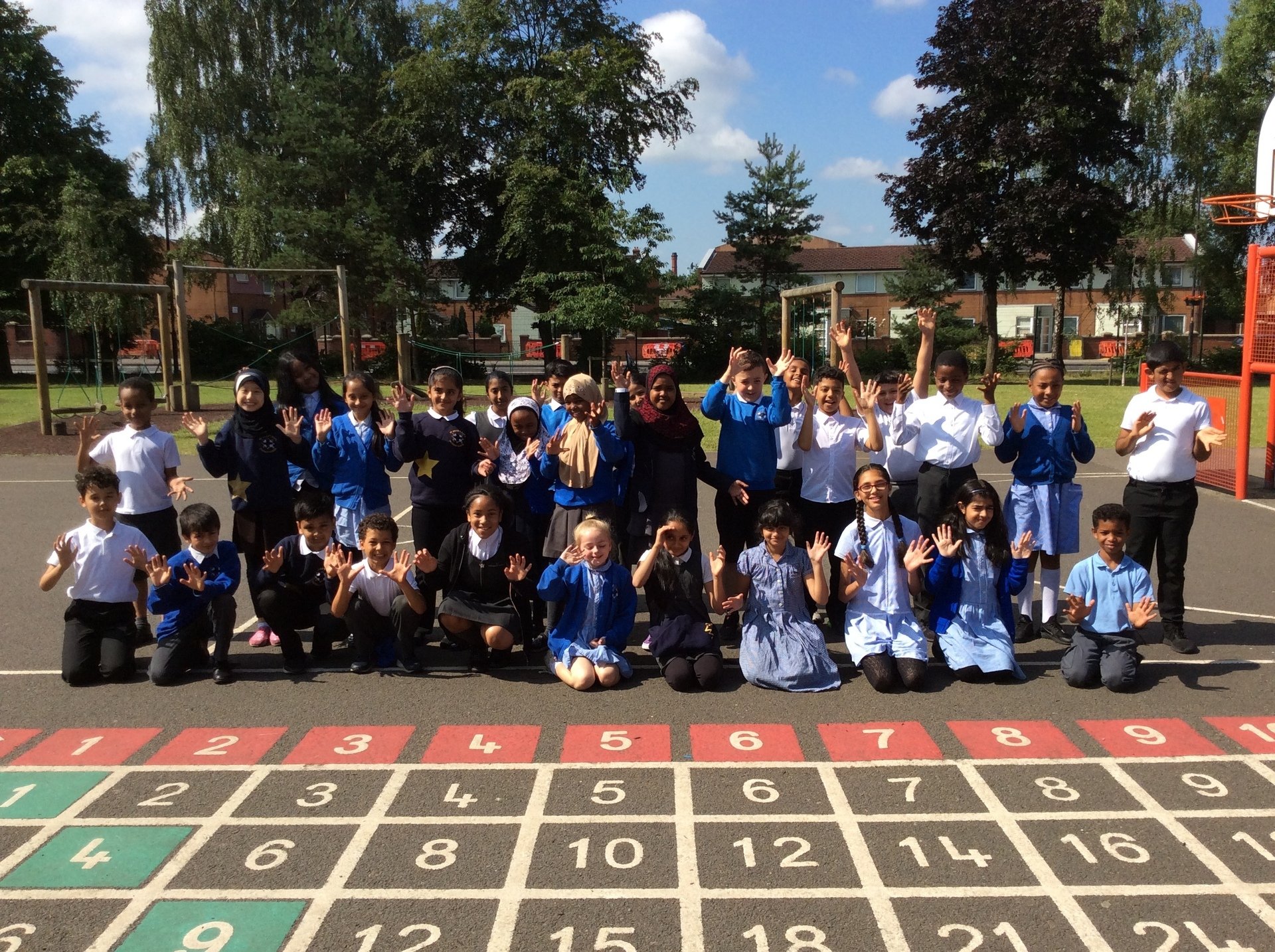 Welcome to Year 5!
We have two classes in Year 5:
5F – Mr Foster and Mrs Smith
5H – Miss Hanley and Mrs Cunningham
Pupils are also supported by members of our fabulous EAL and SEN teams.
Please take a moment to look at some of the exciting things that we will be doing this half term, including photos of our recent trip to MOSI.
Dates for the diary
This half term is extremely busy so please take note of these upcoming events:
What to bring to school this term:
Your Music project
Full PE kit (see PE section below)
Reading book and reading record (everyday)
Water bottle
Homework (Mondays)
Your inhaler if needed
Science Museum
5H - 12/11/19
5H - 15/11/19
Cinema
All Year 5 and Year 6 classes - 13/11/19
LEARNING!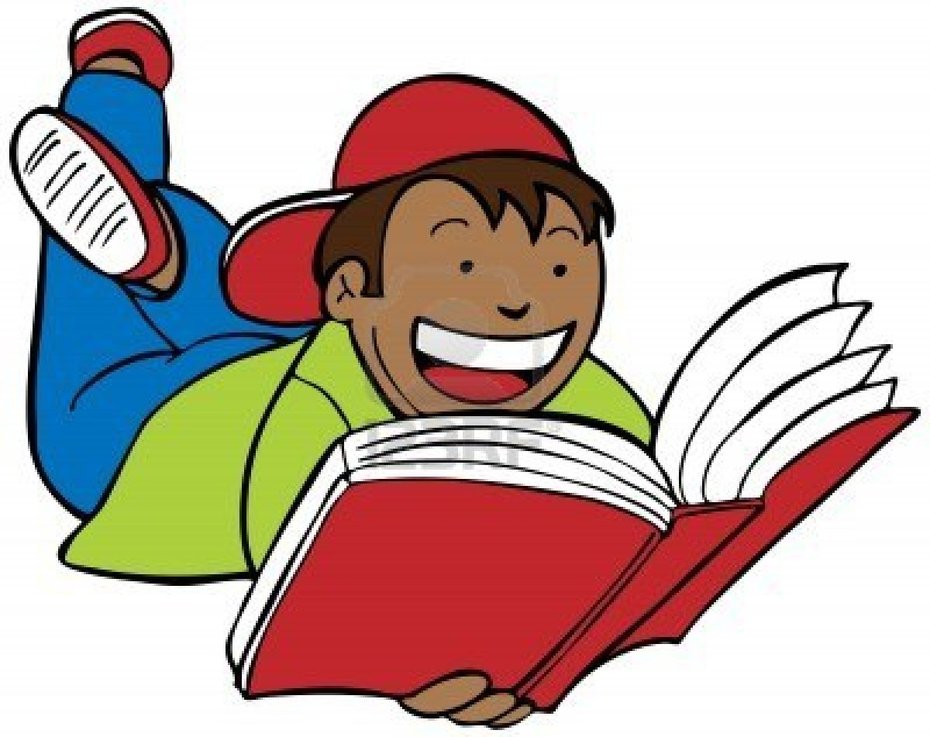 READ – EVERY DAY!
English
This half term we will be getting out our reporter notepads and investigating newspaper reports. Here are some of the key features to look out for:
Headlines, by-lines and columns
Photographs and captions
Relative clauses
Reported speech and direct speech (quotations)
Introductory paragraph (lead)
Main body
Formal, impersonal tone
Statistics
Facts, opinions and potential bias
We will be using the picture book 'Tuesday' by David Weisner as our stimulus and using our inference and deduction skills to find out what has happened!
History - Why was winning the Battle of Britain so important?
Victory in the Battle of Britain represented a very important (some historians argue the most important) turning point in the Second World War. By the end of May 1940, Nazi Germany had occupied almost all of Western Europe and Hitler drew up orders for an invasion of Britain, the successful execution of which depended on securing aerial dominance. The fight for supremacy in the skies, known as the Battle of Britain, lasted 12 weeks and ended in victory for the Allies.
Hitler's invasion plans were abandoned. Britain was able to focus its physical and human resources on preparations to attack the Germans in mainland Europe rather than on defending its own territory.
This investigation enables pupils to examine a wide range of historical sources to help them gain some insight into the thinking of the leaders of Nazi Germany in May 1940 and the reasons why securing air superiority was so critical to them for any invasion plan to succeed.
It also supports pupils to identify and reach a judgment about the relative importance of the factors that contributed to the United Kingdom winning what has become known as the Battle of Britain.
Websites to help you find out more:
https://www.bbc.co.uk/programmes/p059sqrc
http://www.primaryhomeworkhelp.co.uk/Britain.html
https://www.dkfindout.com/uk/history/world-war-ii/
https://www.natgeokids.com/uk/discover/history/general-history/world-war-two/
Key words:
invasion occupied territories conflict tactics combat preparations dog-fight opposition resistance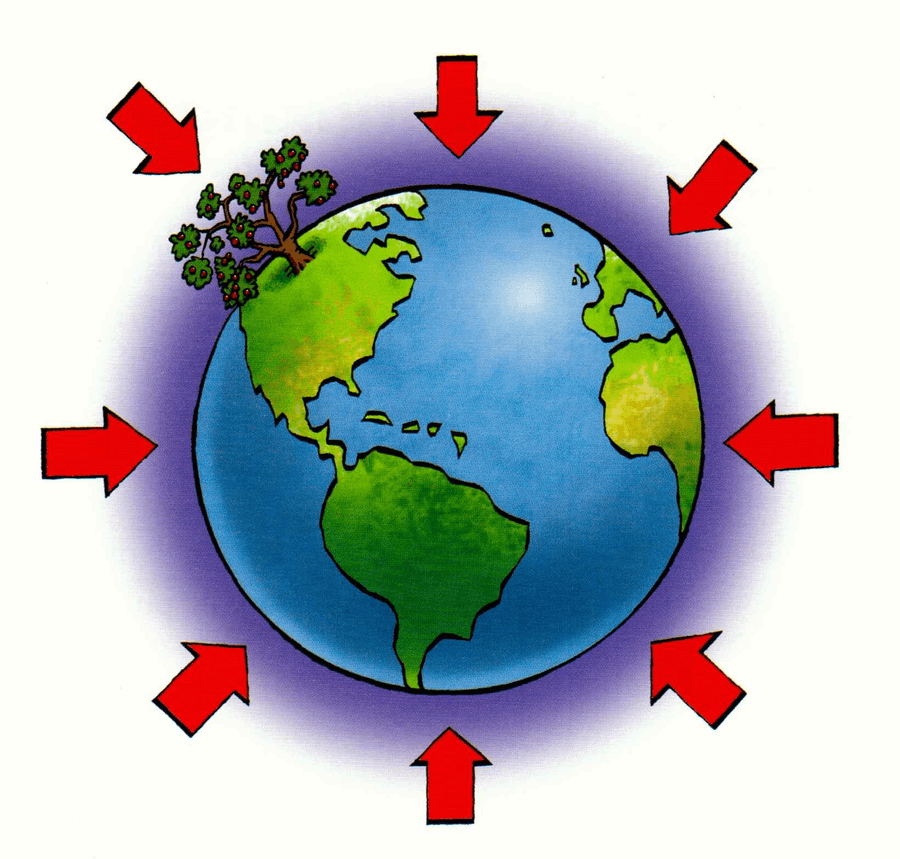 This term's topic is 'Forces'
Pupils will learn to:
explain that unsupported objects fall towards the Earth because of the force of

gravity

acting between the Earth and the falling object
identify the effects of

air resistance, water resistance and friction, that act between moving surfaces
recognise that some mechanisms including levers, pulleys and gears allow a smaller force to have a greater effect
We will also be investigating the work and theories of some famous scientists such as Sir Isaac Newton.
Working scientifically:
Planning different types of scientific enquiry to answer questions
Taking measurements, using a range of scientific equipment
Recording data and results
Using test results to make predictions
Reporting and presenting findings from enquiries
Identifying scientific evidence that has been used to support or refute ideas or arguments
Useful Websites:
BBC Bitesize: https://www.bbc.co.uk/bitesize/topics/z4brd2p/articles/zkcpfcw
https://www.dkfindout.com/uk/science/forces-and-motion/what-is-force/
Some Guidance: http://www.primaryscienceonline.org.uk/year-5
Key words: force push pull friction air resistance gravity balanced unbalanced acceleration deceleration newtons thrust buoyancy reaction opposite direction parachute
Here are a few photos from our class residential trip to Hathersage
Autumn 2 Concept Map Take a look at a brief overview of what we will be learning this half term:
Online Programmes:
Times Table Rockstars
The children are encouraged to use the Times Table Rockstars platform both at home and in school. The details that they need to login are:
Website: https://play.ttrockstars.com/auth/school/student
School Name/Post Code: M12 4NG (St Luke's CE Primary School, Longsight)
Username: Speak to your teacher if you have forgotten.
Password: Speak to your teacher if you have forgotten.
Please ensure that the children log in frequently and complete as many of the tasks as they can. This will help to reinforce and consolidate the areas that they have covered in class.
Coming soon: Our new online learning platform Purple Mash! (Details to follow)
Maths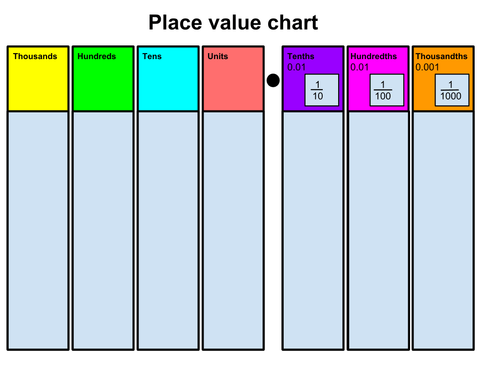 Our focus this half term will be the consolidation and development of place value and basic number skills as well as using and applying these in problem solving.
An excellent understanding of place value is essential in all Maths, therefore we will also be ensuring that children are confident with whole numbers up to 1 million!
We will be looking at strategies for mental additions and subtractions as well as standard written methods for all 4 operations + – x ÷, especially addition and subtraction.
Later, we will move on to investigating statistics, factors, multiples, square and cube numbers. Follow the links below to help with your developing understanding:
Place Value: https://www.topmarks.co.uk/maths-games/7-11-years/place-value
Statistics: https://nrich.maths.org/9032
Statistics:http://www.bbc.co.uk/bitesize/ks2/maths/data/
Statistics:https://mathsframe.co.uk/en/resources/category/312/data-handling
Multiples and Factors: https://www.youtube.com/watch?v=h1NxgLuk414
Factors : https://www.youtube.com/watch?v=vV6gPftzOYg
Square numbers: https://www.theschoolrun.com/what-are-square-numbers
Please continue to practise your times tables as they are essential for dealing with those tricky fractions! Here are some new games to try:
Hit the Button KS2 Bitesize Maths AAAMath IXL Math
Furthermore, you can visit Times Table Rockstars. Use the school's name as well as the username and password that you have been given.
Are you visiting Times Table Rockstars as well?? If you don't know your password, please speak to your teacher!
Online Programmes
Our pupils have access to Times Table Rockstars. Use the school's name as well as the username and password that you have been given to login. Please ensure that you spend at least 10mins each day practising as knowledge of your times tables are incredibly important.
Please ensure that the children log in frequently and complete as many of the tasks as they can. This will help to reinforce and consolidate the areas that they have covered in class.
Coming soon: Our new online learning platform Purple Mash! (Details to follow)

PE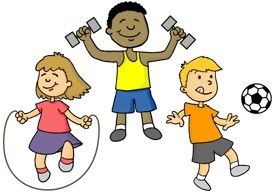 Please ensure that the children bring their kits to school every Monday and leave them in school all week so that they are ready for their lessons.
Gym/Dance
Your child will need a white T-shirt and black shorts. Leggings may be worn but must be above the knee for gymnastics.
Outdoor Games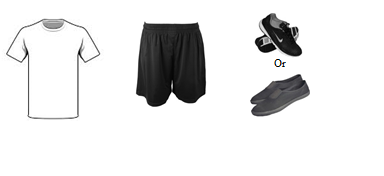 The full kit for outdoor games is: pumps/trainers, white T-shirt and track or jogging bottoms.
Children should not come to school wearing any form of jewellery. Earrings should also be removed. Long hair should be tied back. Any medical issues MUST be reported to the office and the necessary forms MUST also be signed. No child will be exempt from taking part in lessons unless you have sought permission from the Head Teacher.
RE - Christianity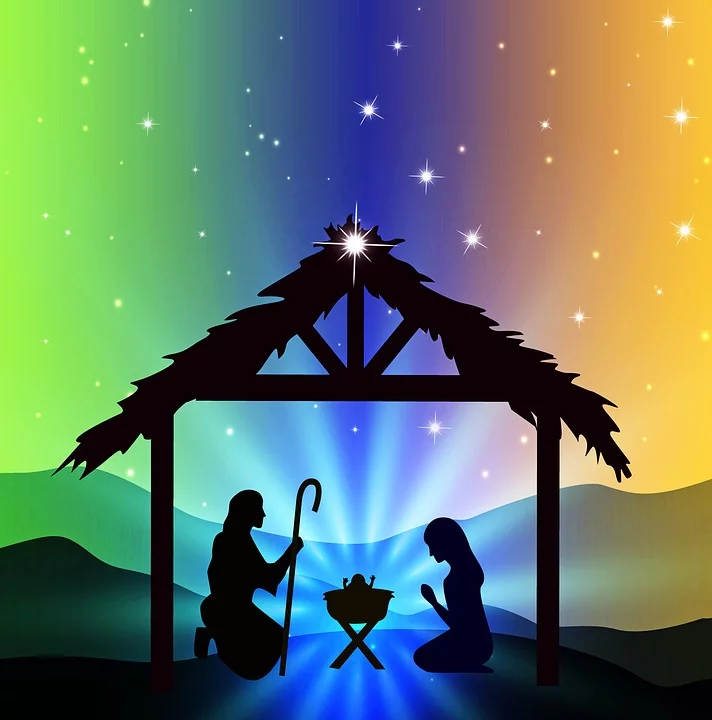 Through investigating different accounts of the Christmas story, we will be looking at the concept of truth and how different versions of the 'truth' may occur.
http://www.bbc.co.uk/religion/religions/christianity/holydays/christmas_1.shtml
Design Technology
Our new unit is 'Moving toys'
We will be using and applying both our scientific knowledge and our DT skills to design and create moving toys using cam shafts.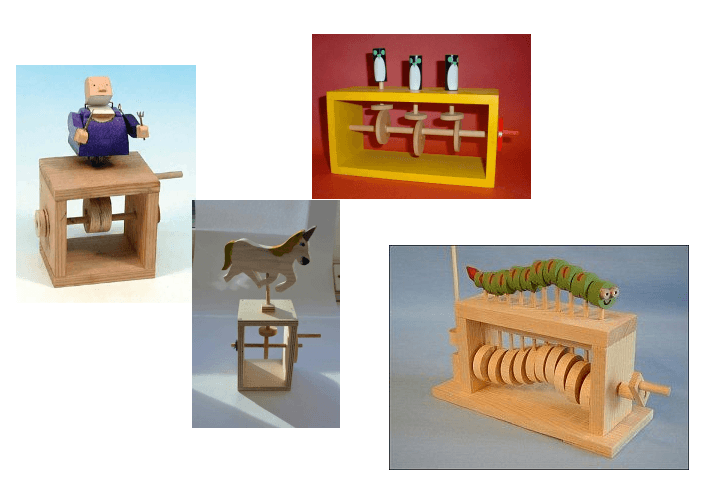 Take a look at this website for more information:
https://www.bbc.co.uk/bitesize/clips/zydg9j6
Homework
Homework will be handed out every Friday to be completed and returned on Mondays. Usually, the children will receive Maths and English homework as well as reading and spellings. However, they are also expected to practise their times tables daily. Please support and encourage your children in their out-of-school learning.
Here are a few photos from our visit to MOSI
REMINDERS!
Reading
Children have their own reading books which should be brought into school every day and they are expected to read every night for 10-20 minutes. This will help them to develop their fluency, expression, accuracy and comprehension skills. Parents are kindly asked to write a comment in their child's reading record after listening to them read. Your child will receive a new reading book by the end of each week if they have shown that they have read and understood it.
Feel free to contact your child's class teacher at: admin@st-lukes.manchester.sch.uk
Thanks for viewing our webpage. We hope you found it very informative.
Visit us again soon!