FAO Parents/Carers,
We have created a whole year group email address for us to keep in contact with you during this home-schooling period. However there are a few email addresses that have 'bounced back', therefore can you please check to see if you have received an email from reception@st-lukes.manchester.sch.uk and if you have not, can you please email that address with your child's name so that we can add you to the contact list.
We have created a daily schedule timetable to help you with the structure of your child's learning during this home-schooling period.
We understand that everybody's circumstances are different, therefore feel free to adapt it to suit your and your child's needs if required. However, we hope it is helpful for you to structure your 'school day' and get into a good routine. We have included the timetable below for those who do not have access to email.
Also a few extra things to help - Joe Wicks is a professional fitness instructor, he will be teaching LIVE PE sessions for children at 9am every weekday (Monday-Friday). This is one great way to keep active, alongside other suggestions listed in the daily schedule.
There are a few great websites that we often use in school that are currently making all their resources and games available for free during this time. For a range of interactive phonics games, visit https://www.phonicsplay.co.uk/ and use the following login details;
username: march20
password: home
Twinkl has a range of resources including printable and online games/worksheets, powerpoints, e-books, etc. To access their resources for free, please visit https://www.twinkl.co.uk/offer and enter your new sign in details, alongside this offer code: CVDTWINKLHELPS
We hope this information is useful for you and your child's home learning.
Take care!

Reception Team.
Meet the Staff...
RECEPTION W
RECEPTION C


Miss Weale
Miss Daly
Mrs Fawcett-Foster


Mrs Chohan
Mrs Selby-Shore
Mrs Fawcett-Foster
Welcome to Spring Term 2 in Reception!
This term we are going to be learning about stories from around the world. During our literacy sessions, we will be reading a number of books to help learn all about how stories are told in different countries and cultures. We will start by reading 'Handa's Surprise' which is a book about a girl who live in Africa. We will then move on to read the sequel to this book, 'Handa's Hen'. Finally we will be reading a book from India, 'Elephant Dance.'
We will continue to learn how to explore our classroom and engage with our learning. Please help your child to be independent by ensuring they can get changed, feed and wash their hands themselves. Each child will need a bag of spare clothes and their PE kits on their peg, to be kept in school. They will be sent home half termly to be washed.
Reading - Please can you read with your child for at least 10 minutes a day and write in their reading diary weekly.


Phonics, Phonics, Phonics!!
In phonics, we will be continuing to learn some sounds in phase 2 and some groups will be learning phase 3 sounds.
We will learn how to blend to read and segment to spell simple words using the phase 2 and 3 sounds.
The sounds we will be focusing on in Phase 2 are; s, a, t, p, i, n, m, d, g, o, c, k, ck, e, u, r, h, b, f, ff, l, ll and ss.
The sounds we will be focusing on in Phase 3 are; j, v, w, x, y, z, zz, qu, ch, sh, th, ng, ai, ee, igh, oa, oo, oo, ar, or, ur, ow, oi, ear, air, ure, er.

We will continue to send home words including the sounds that your child has been learning in school. Please support your child reading these words daily and put a tick next to the word when they are able to read it. Please also do the same for writing the word. Once each word has 3 ticks, your child will be given a new set of words. Please tick only when your child has read the word, as we only want to move on when they are confident with the given set of words.
Numeracy
In Numeracy, we will be focusing on adding two groups of objects to find the total number (to 10) and finding 1 less than a given number to 20. We will also begin to look at measuring weight and capacity.
Parents can help us practise this by completing fun games to practise these skills at home (see weekly homework sheets).
Our Termly Topic
We will be looking at books related to the topic 'stories from around the world' this half term, we will be focusing our literacy and creative work around these stories.
The EYFS Framework
Throughout Nursery and Reception, we deliver the Early Years Foundation Stage Profile. We use this to teach each child, considering their level of development and any additional needs. A copy of this can be viewed here :
https://www.foundationyears.org.uk/eyfs-statutory-framework/
Staff are always on hand to discuss your child's development and give advice or practical support on how to encourage learning at home as well as at school! We are happy to help!
This page will be uploaded on a regular basis will any class information, news and alerts, and pictures and videos showcasing our learning while at St Luke's!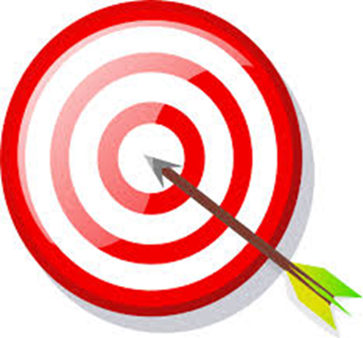 Our Class Targets
This half term we are focusing on reading and writing simple sentences.

We will be focused on finding the total of two groups

.

We will continue to learn sounds in phase 2 and begin phase 3 phonics in order to help us begin to read and write words.
| | | |
| --- | --- | --- |
| | Useful Websites | |