Welcome Back!
Our topic in HT1 is'Ourselves'
Nursery Lead/class teacher - Mrs Noor
Class T.A's - Miss Miley, Miss Long, Miss Halpin and Miss Martin
Please remember to keep up to date with 'Evidence Me' for all our latest news. If you do not have access please speak to a member of staff.
Please queue to the right of the nursery gate. We still ask that parents do not enter the school grounds
Finish 3.15pm
On Fridays we finish at 1.15pm
Reading at school and home
These are the targets we are focusing on:
Understand the five key concepts about print:
• print has meaning
• print can have different purposes
• we read English text from left to right and from
top to bottom
• the names of the different parts of a book
• page sequencing
Engage in extended conversations about stories,
learning new vocabulary.
This half term we are focusing on stories about families, differences and ourselves.
Please spend some time at home reading with your child, reading is extremely important in developing language and communication skills. Picture stories help encourage this so please spend 5 minutes reading daily.
Books will be changed every Friday.
There is no need for them to come to school everyday!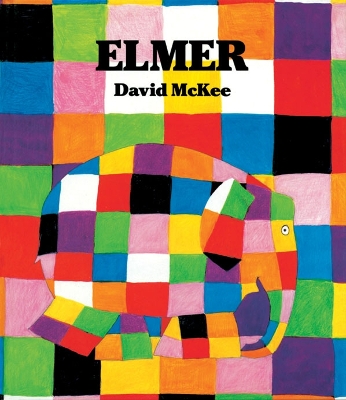 Writing/Mark making
These are the targets we are focusing on:
write some letters accurately
write some or all of their name
Use one-handed tools and equipment, for example,
making snips in paper with scissors.

Use a comfortable grip with good control when
holding pens and pencils.

Show a preference for a dominant hand.
We provide lots of opportunities for children to 'mark make' using pencils, crayons, paint brushes, and fingers. We also provide the children with sand, rice, and glitter trays so they can practice making marks and using their fine motor skills to make meaningful pictures.
We are starting to practise writing our names and also form the letters A and B.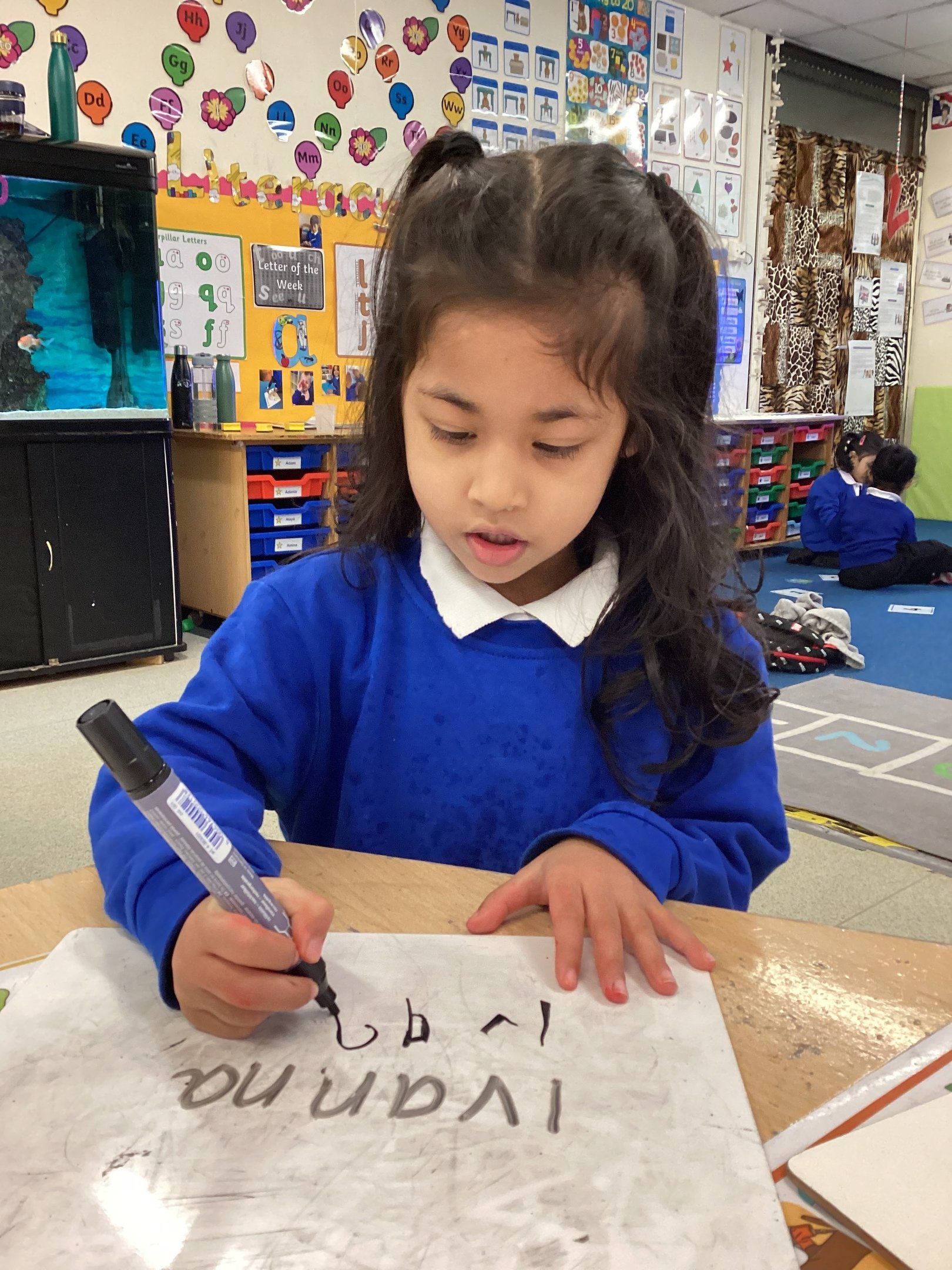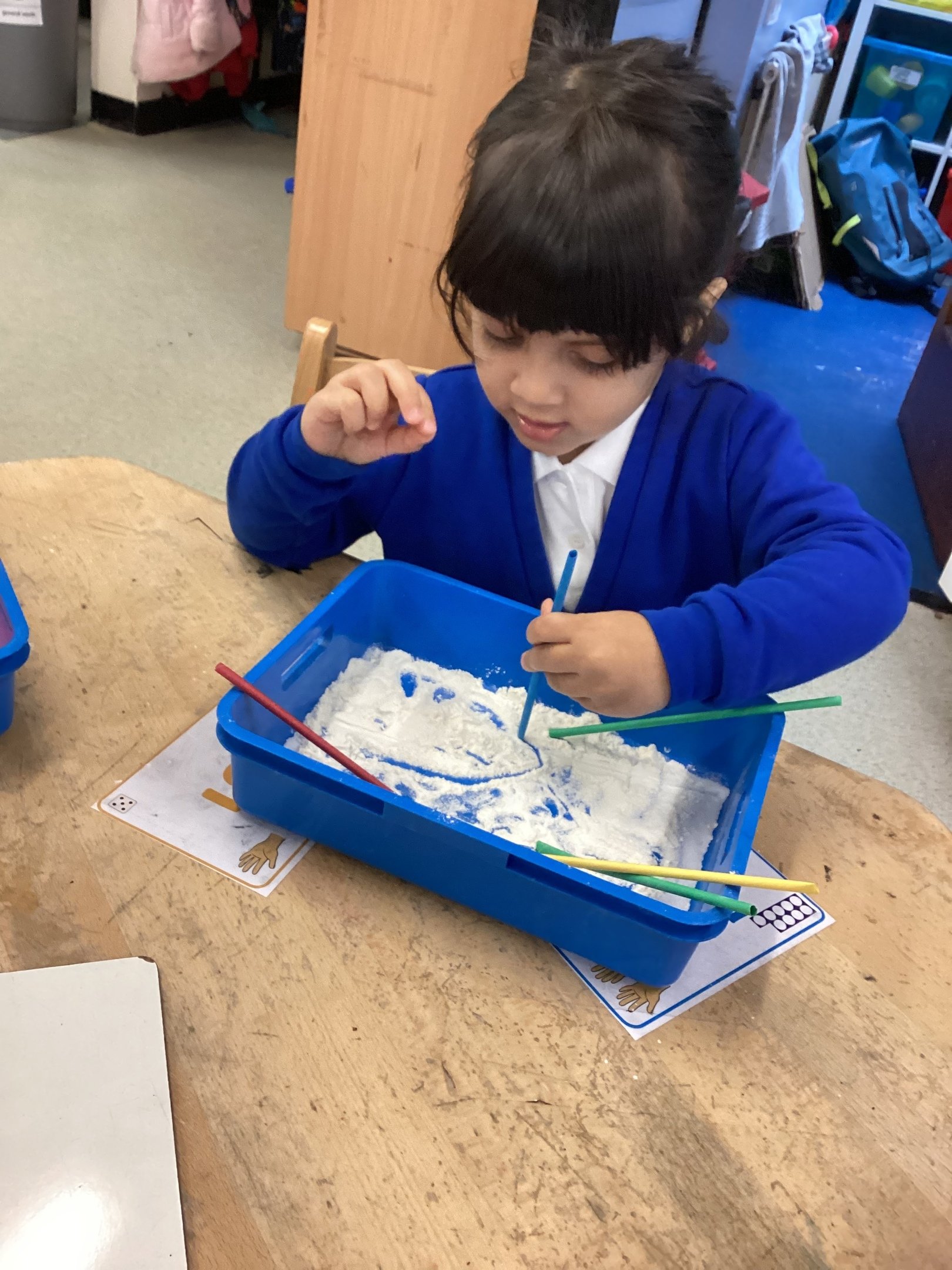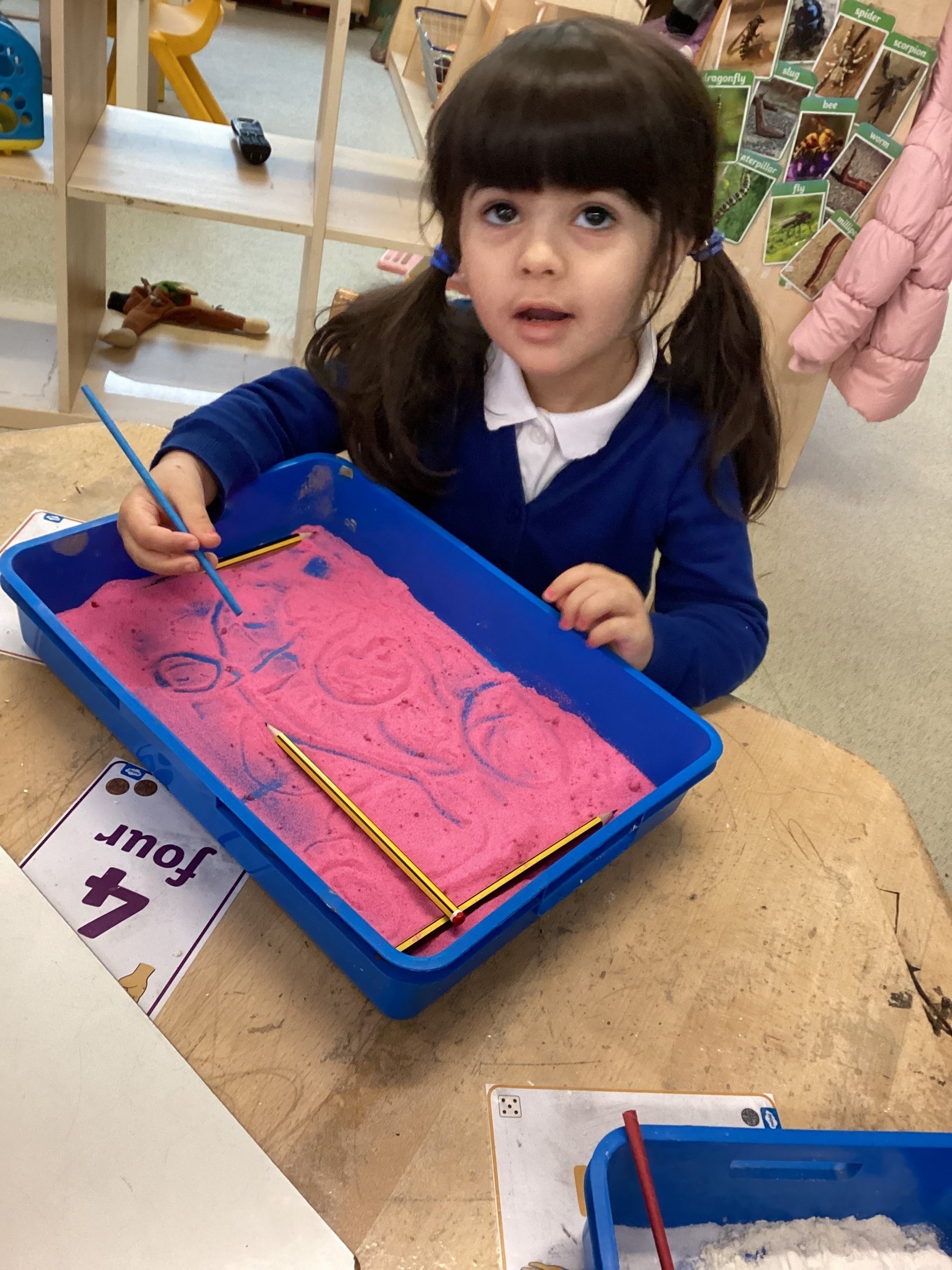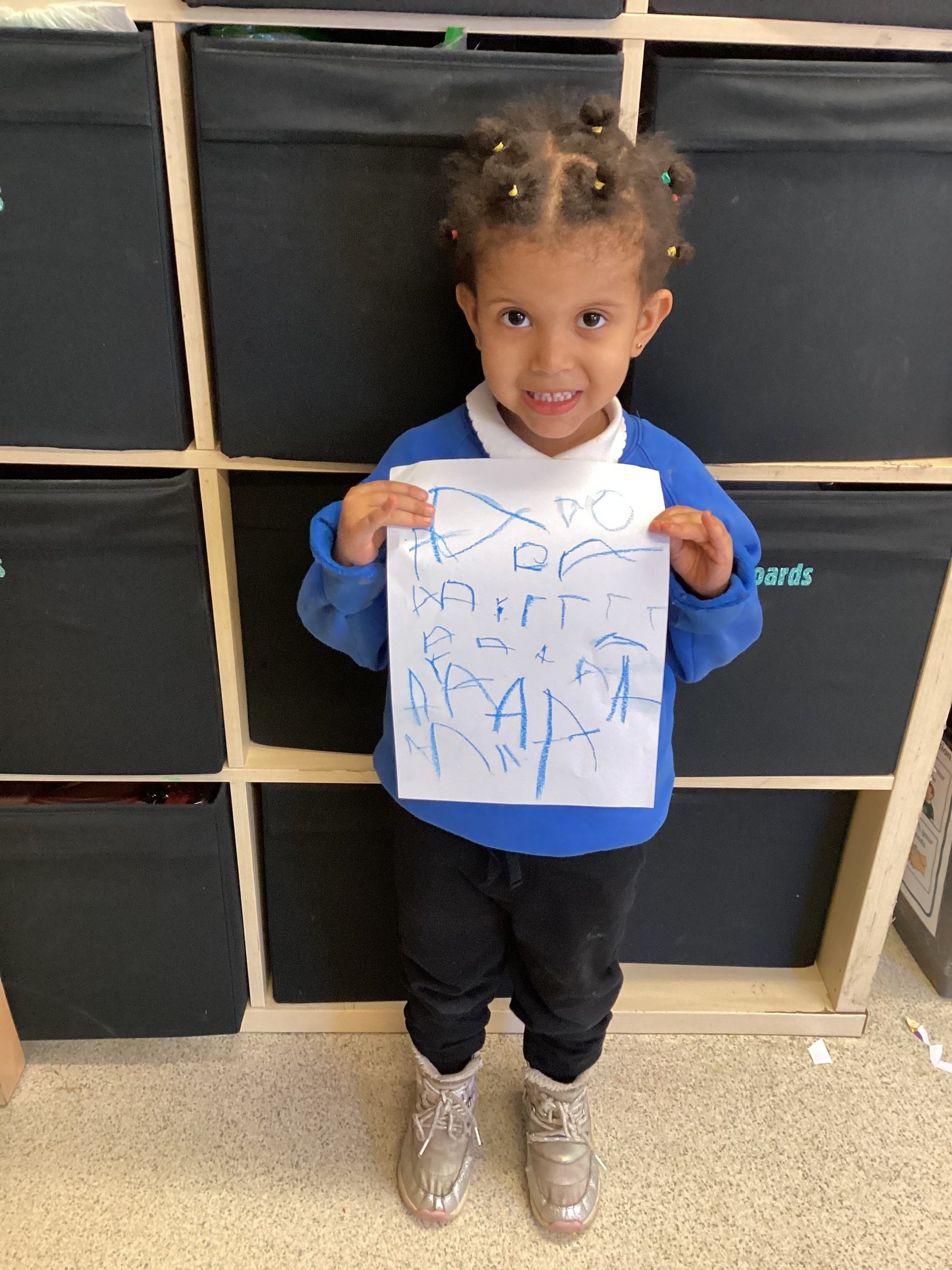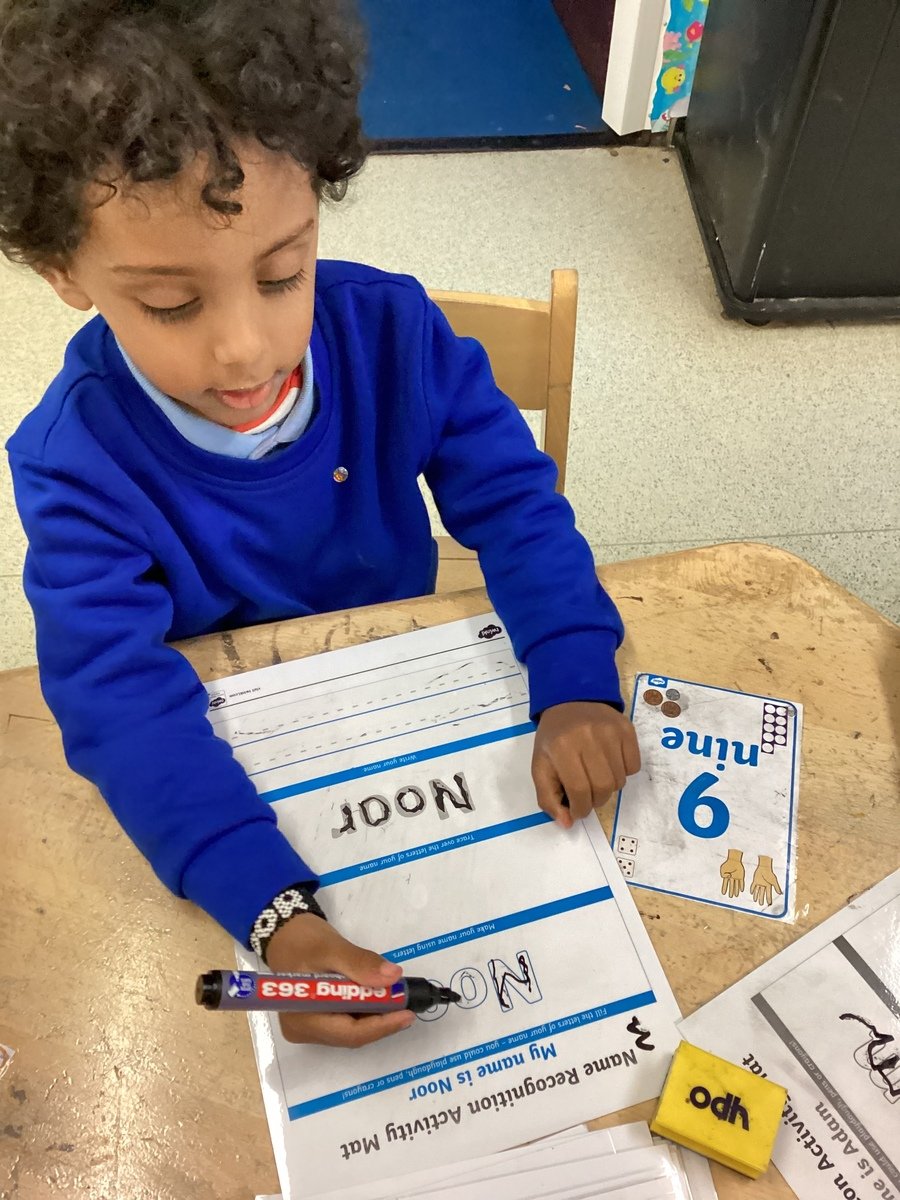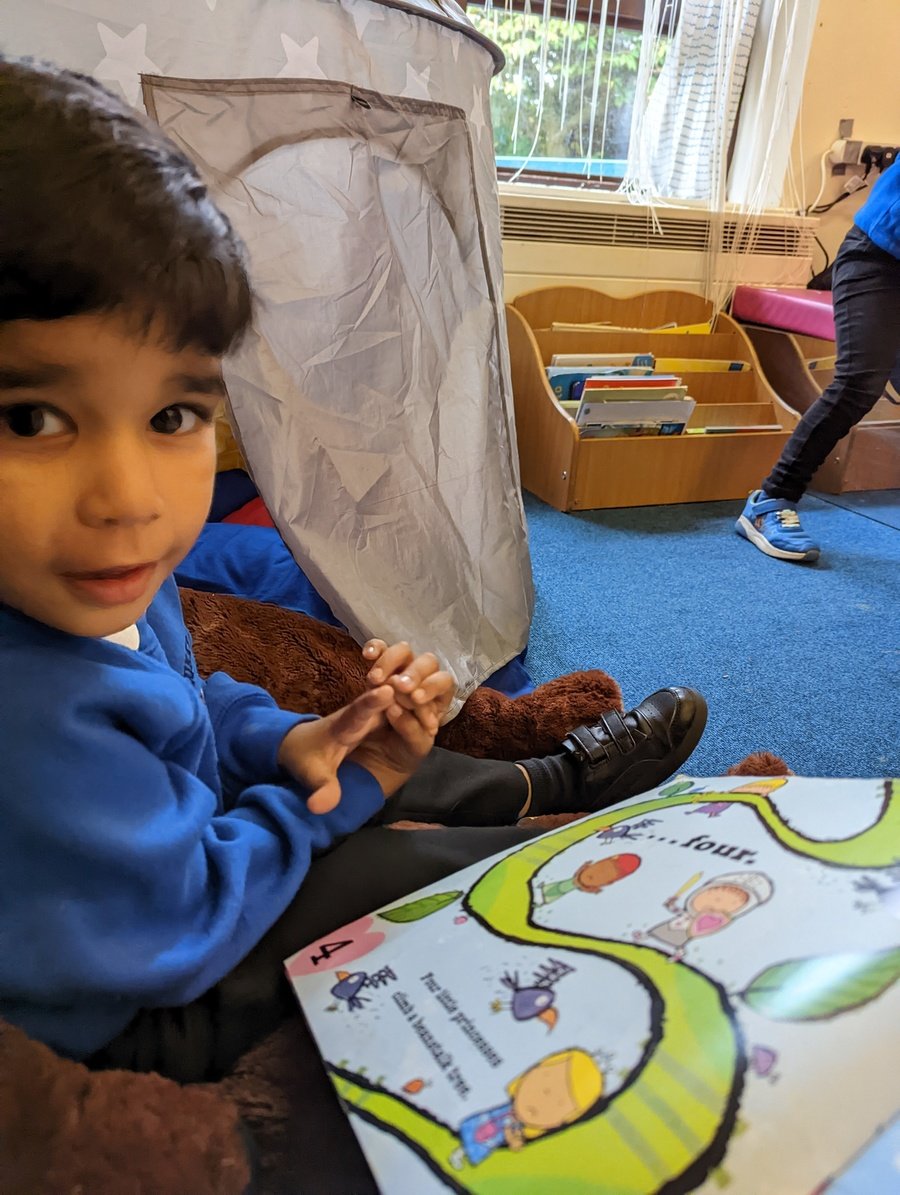 Number work
These are the targets we are focusing on:
Develop fast recognition of up to 3 objects, without
having to count them individually ('subitising').

Recite numbers past 5.

Say one number for each item in order: 1,2,3,4,5.
Know that the last number reached when counting
a small set of objects tells you how many there are
in total ('cardinal principle').

Show 'finger numbers' up to 5.

Link numerals and amounts: for example, showing
the right number of objects to match the numeral,
up to 5.
We will be focusing on ordering numbers to 5 as well as counting out the right number of objects that go under each number. We will also be subitising with numbers to 3 (can you get three biscuits, without counting them? If so you can subitise!), counting out objects one by one, and knowing what number has been counted (cardinal principle) e.g 1, 2,3, 4 - this is number 4.
At home you can help by going on a number walk. Where can you find numbers? and which numbers can you find?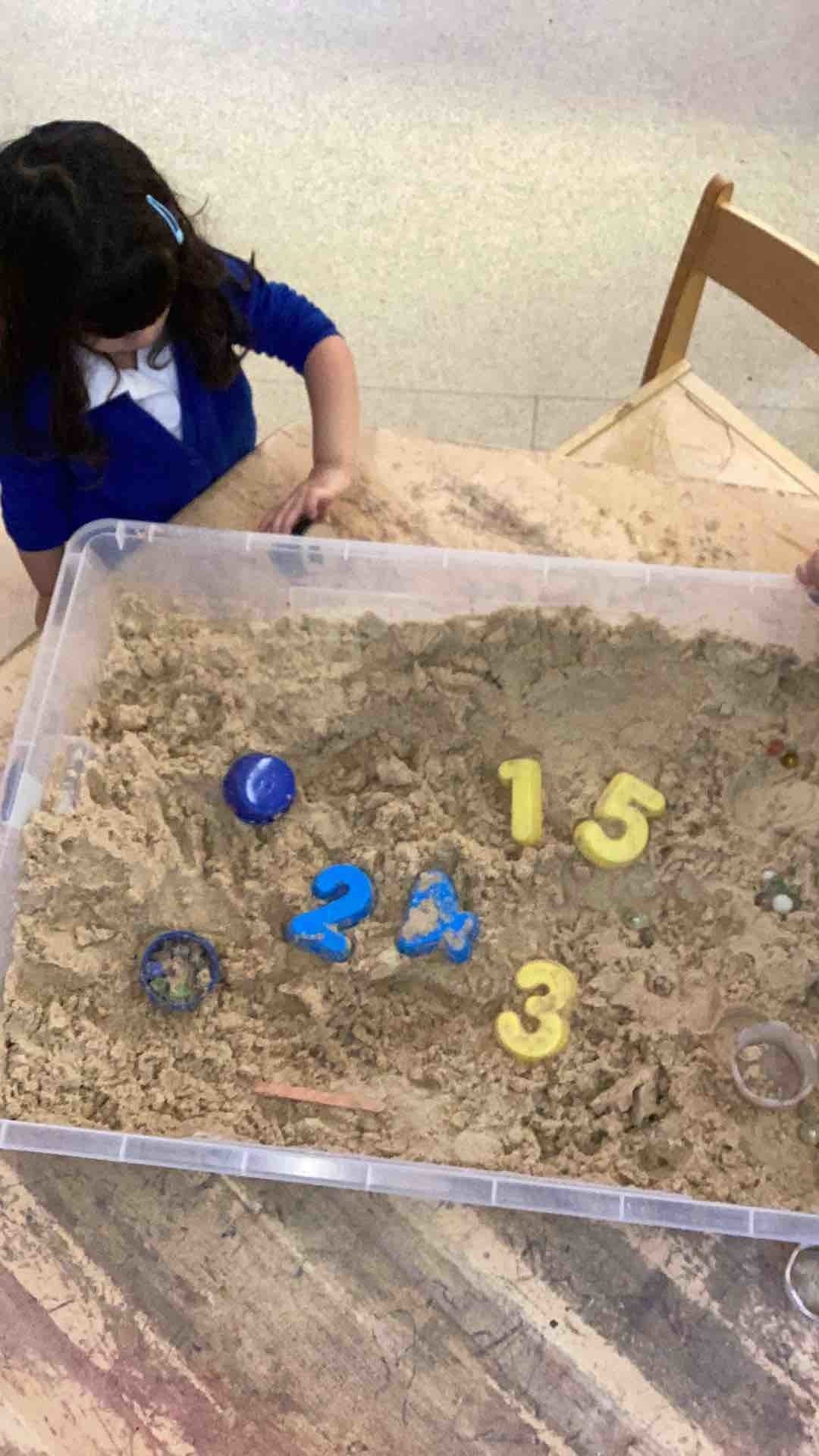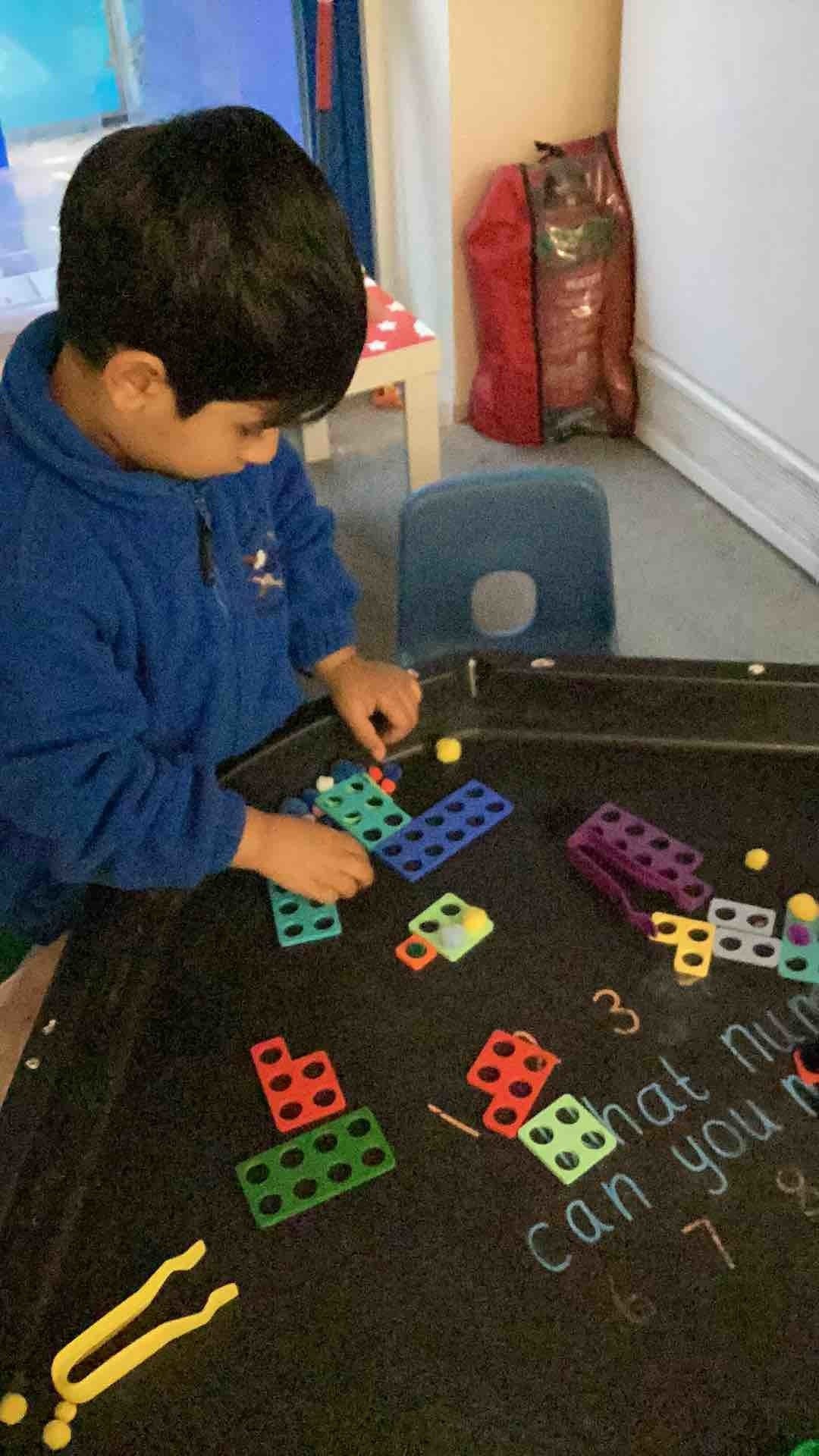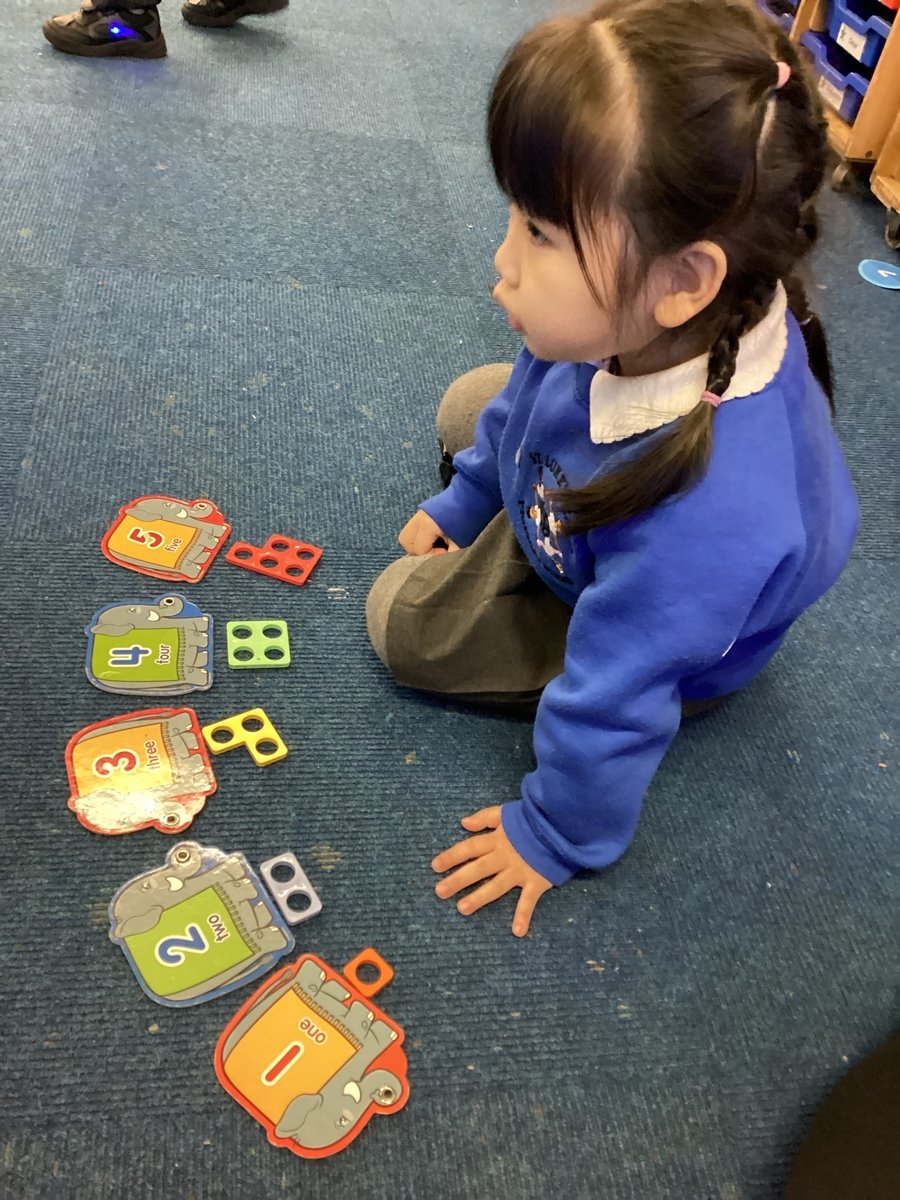 Our topics for the year
Term 1 - Ourselves
Term 2 - Traditional Tales
Term 3 - Under the Sea
Term 4 - Dinosaurs
Term 5 - Food and Drink
Term 6 - Animals
How can you help at home?
Click on these links to help your children with their learning:
Understanding the world activities
Forest School
Mr Mitchell is qualified Forest School Practitioner. We share special times around our campfire where we have stories, bake food, make forest art and use tools to make things. We really need our wellies in school. We try and go out whatever the weather.
Outdoor/Messy Learning & Packed lunches
We will be spending lots of time outside and investigating different types of materials which might make us a little bit messy, please send in spare clothes with your child everyday.
ALSO PLEASE MAKE SURE YOUR CHILD'S JUMPER HAS THEIR NAME IN!!!
We have a healthy eating policy in EYFS providing fruit and milk to the children every day. Encourage your child to drink water - it's good for you.
Please ensure that packed lunches are healthy and nutritious. We have children with nut allergies, so avoid these in packed lunches