Welcome to all our new children
Meet the team
Miss Williams EYFS Phase Leader – Nursery teacher
Mr Mitchell - Nursery Teacher
Mrs Khan – Teaching Assistant
Mrs Stockley – Teaching Assistant
Miss Mylie – Teaching Assistant
Our topics for the year 2019-2020
This half term our topic is 'Stories from Around the World', we are reading the stories Handa's Surprise and Handa's Hen. We are also reading the story of Gelert. Do you have any stories based within your culture? We would love to share them.
We will be planting lots of seeds in our vegetable boxes and are really looking forward to our duck eggs arriving. These will be incubated in class.
Remember to bring your reading book each Friday so we can change it for you. Of course feel free to come and speak to any of the team.
Term 4 - Stories from Around the World
Term 5 - Growing and Life-cycles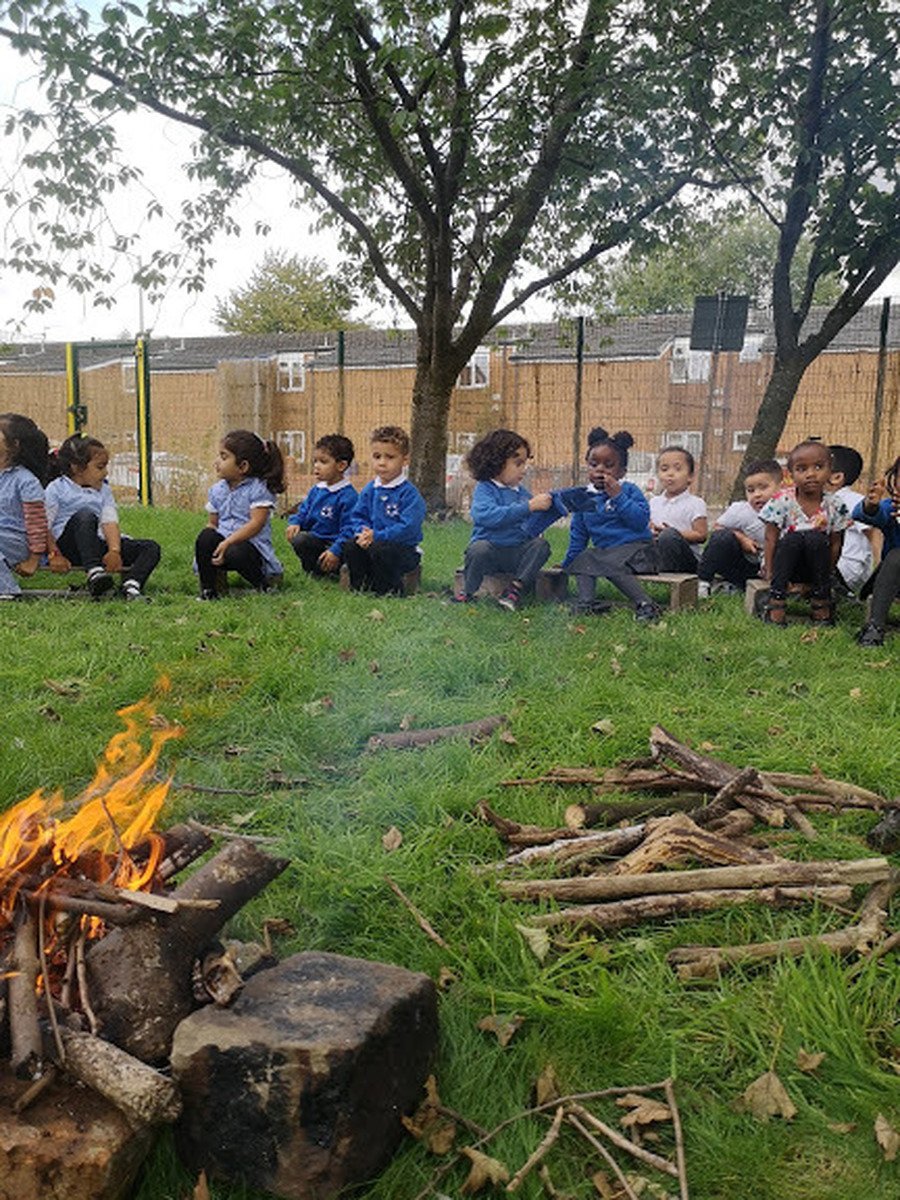 Forest Friday
Each Friday is 'Forest Friday', we share this time with our friends in reception. We have stories around the fire, bake food, make forest art and use tools to make things. We really needs our wellies on a Friday. We try and go out whatever the weather.
Outdoor Learning
We will be spending lots of time outside. Please bring appropriate clothing. Bring a change of clothes in case your child gets mucky.
ALSO PLEASE MAKE SURE YOUR CHILD'S JUMPER HAS THEIR NAME IN!!!
We have a healthy eating policy in EYFS providing fruit and milk to the children every day. Encourage your child to drink water - it's good for you.
Please ensure that packed lunches are healthy and nutritious. We have children with nut allergies, so avoid these in packed lunches
Birthdays and staying healthy
As a 'Healthy School' and being aware of allergies , we do not celebrate children's birthdays with sweets or cakes. Instead we ask parents to bring in a healthy snack such as cheese, crackers, fruit, bread sticks. If you have any doubts, speak to a member of nursery staff.