Welcome to the St Luke's Sport & P.E Bulletin Page. Below you will find out about all the fabulous and exciting sporting and P.E news happening in our school.
The autumn term is always a busy 'sporting time' at St Luke's as new clubs get up and running and a wide range of exciting activities are offered to our pupils. From Basketball to Martial Arts, Cross Country running, Circuit Training to Golf and Football, St Luke's pupils are enjoying being fit and active as the new autumn term begins. As we travel through this academic year, this page will continue to grow, as more exciting sporting events are added. We want to present to you the full range of sporting opportunities we offer here at St Luke's and promote all of our sporting achievements and participation as much as possible. Keep logging on to check for updates! Can you see yourself in any photographs?
Cross Country Running
One of the early highlights in the 'term one sporting calendar' has to be the 'Cross Country Athletics' race held at Chorlton Park. This term, year 6 pupils were given the opportunity to experience cross country running, a totally brand new activity for most of the pupils. Always a popular event, St Luke's pupils completed a cross country circuit, the first being a 1000 metre course and on week two the children had to run even further and complete a 1500 metre course. Surprisingly many pupils found the longer distance more enjoyable. Once again the weather was very kind to us and everyone who took part thoroughly enjoyed the experience!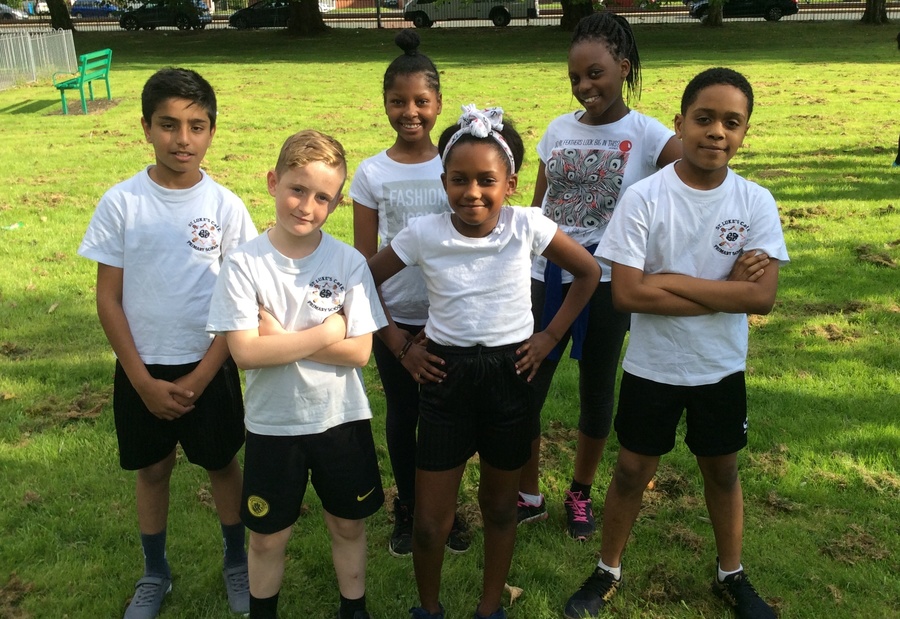 The St Luke's 2017/18 Cross Country athletics team.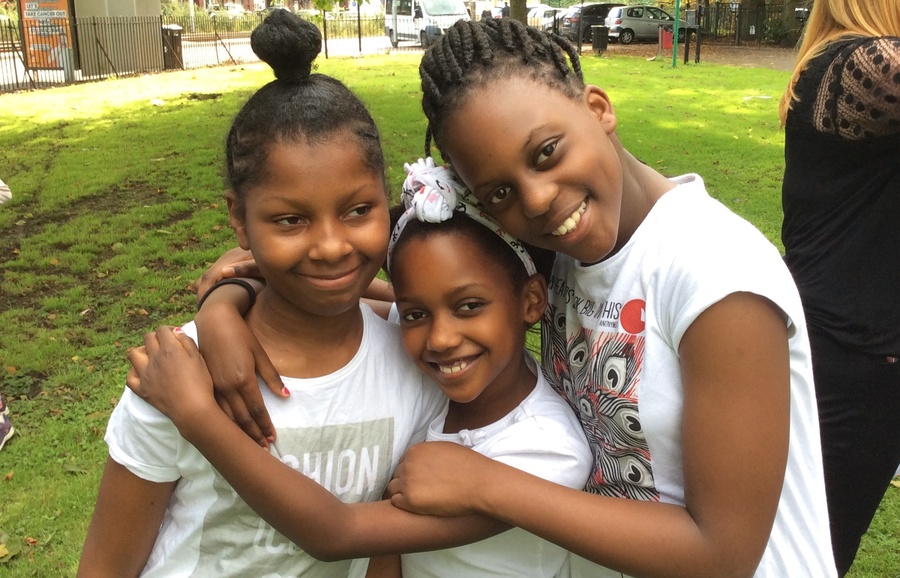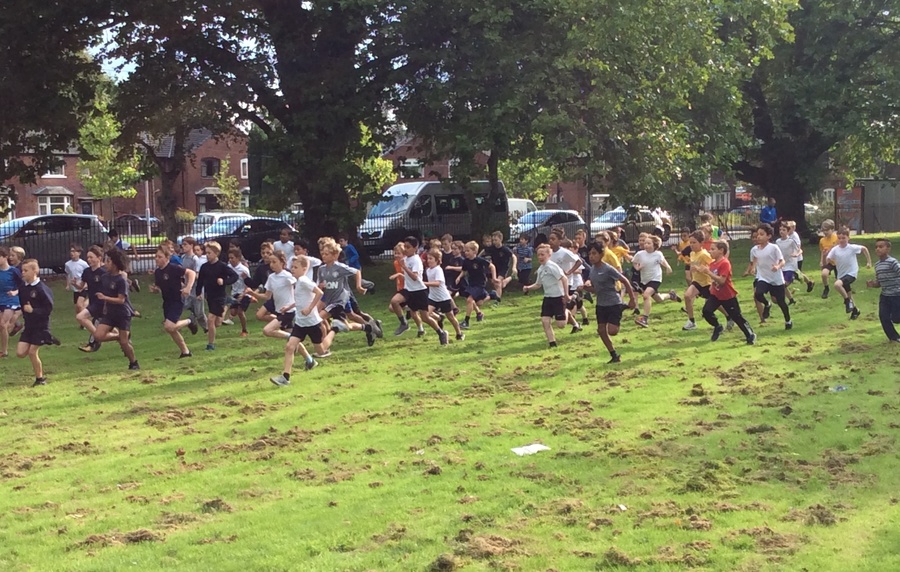 The girls feeling happy and relaxed before the race. And they're off! The Boys' race begins!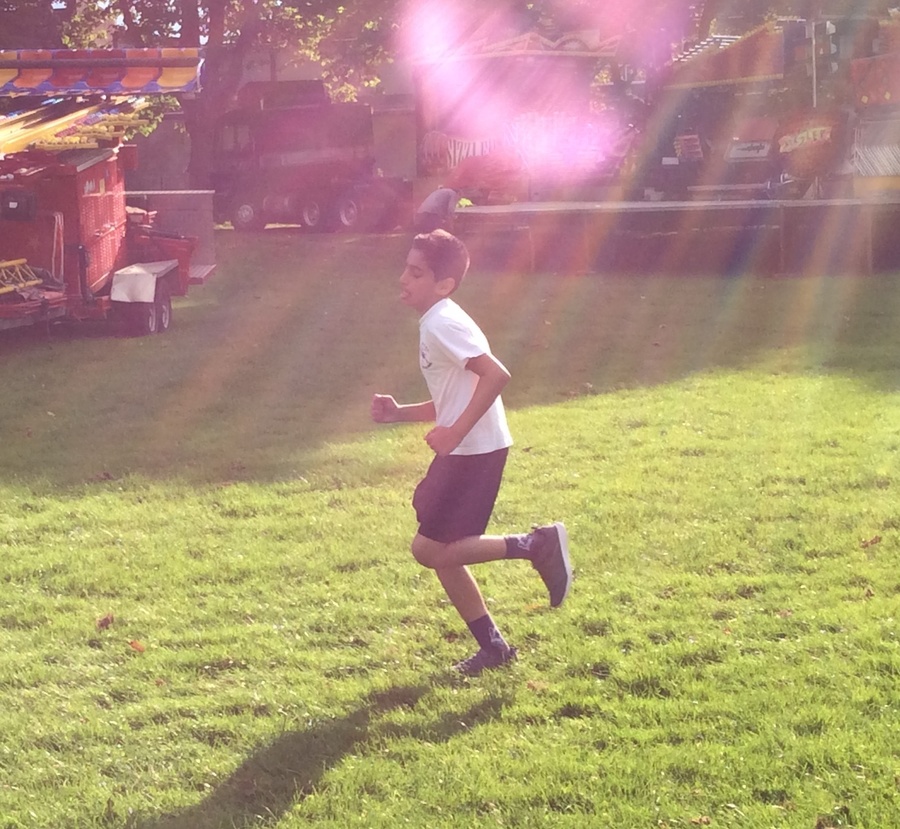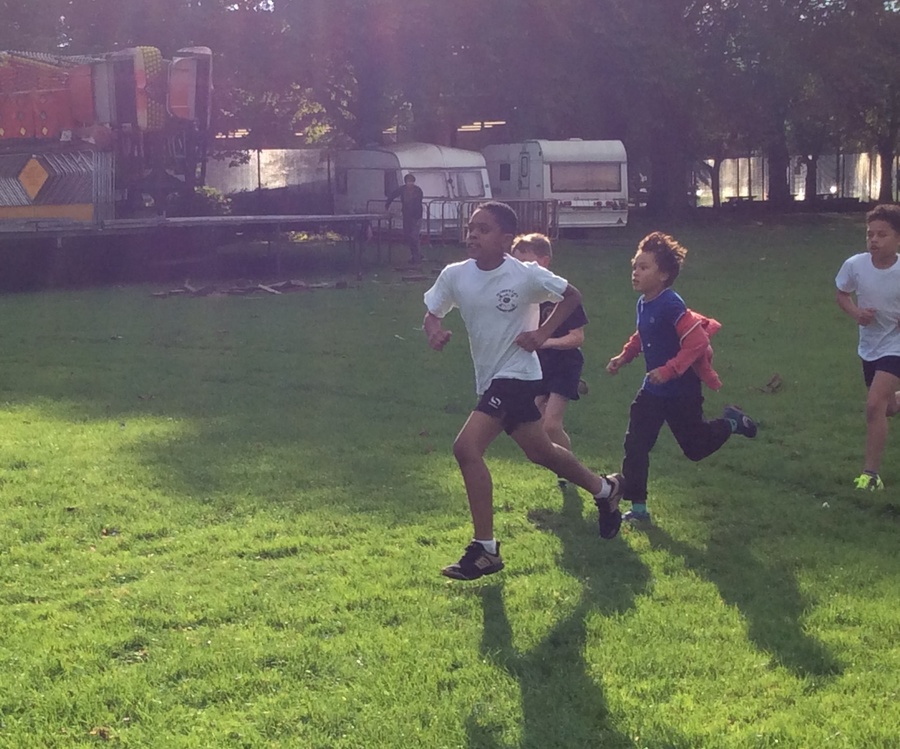 Hassan & Abdullah (year 6G) both had excellent races and finished strongly.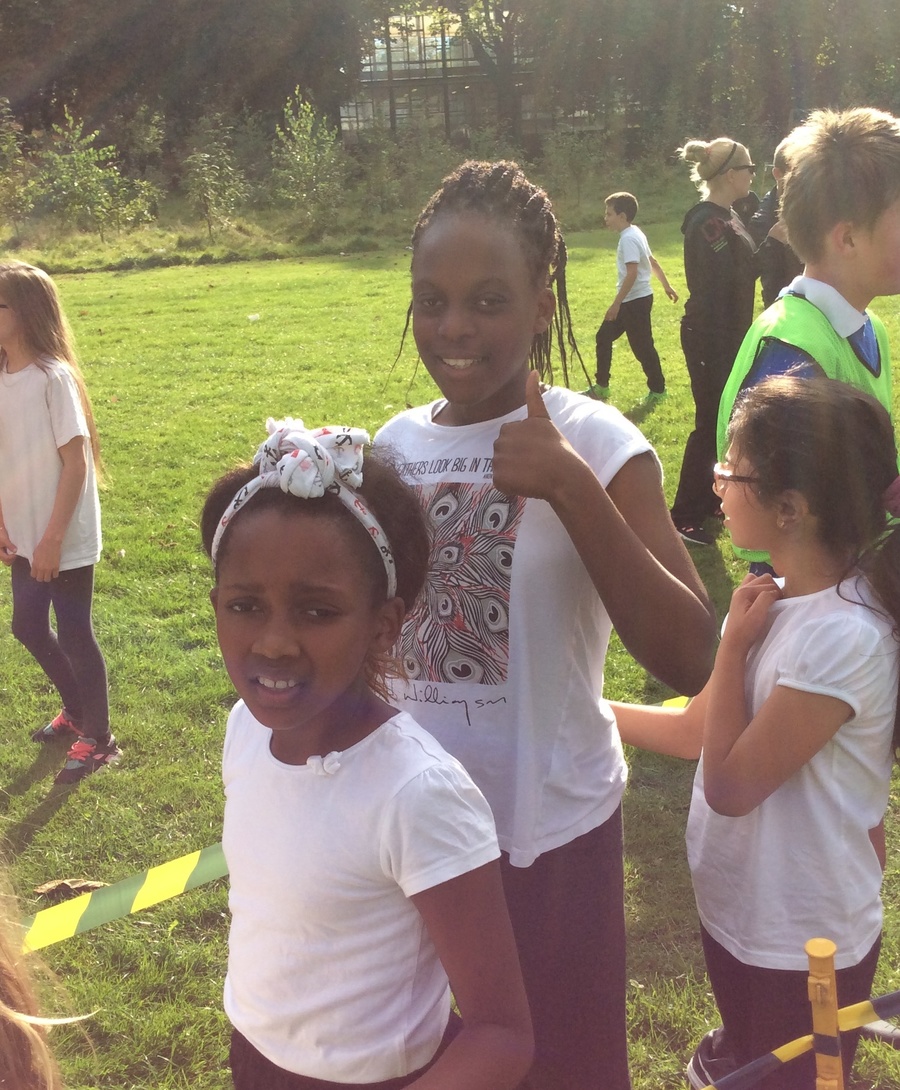 Happy but tired girls having completed the race.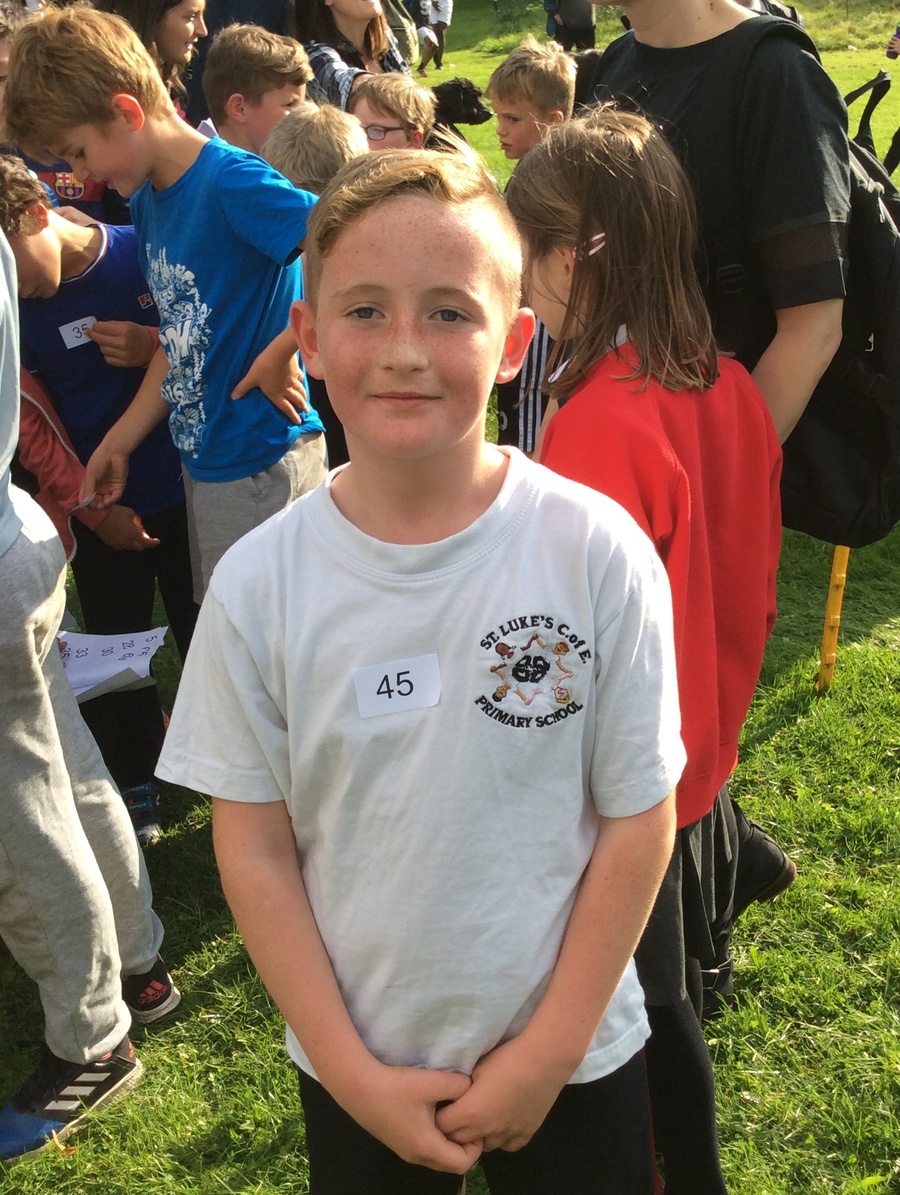 A really enjoyable experience for all pupils - well done to you all!
The St. Luke's Football Team
On October 4th the St Luke's football team played their first match against Plymouth Grove as part of the East Manchester F.A Primary Football League. It was a great experience for all boys, some of which hadn't played in a competitive match before. The game was enjoyed by all and every player demonstrated excellent enthusiasm, commitment and sportsmanship. The match was played at Dean Trust Ardwick (our neighbouring High School) and the boys were delighted to use their state of the art changing facilities and play on their latest 3G pitch. I'm pleased to report that St Luke's won the incredibly close game 6-5. Well done to all boys who took part!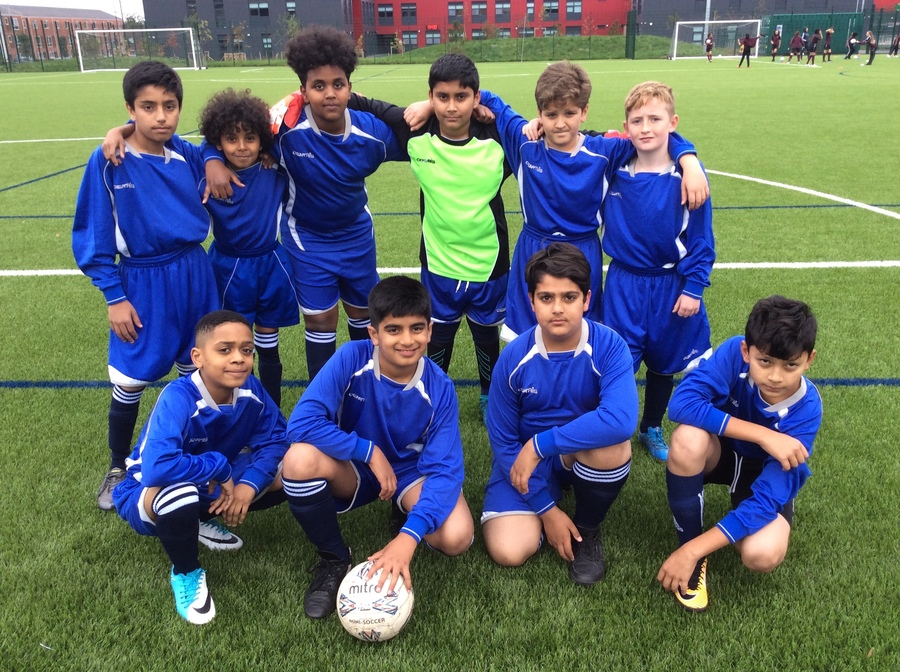 The proud team photo before kick off.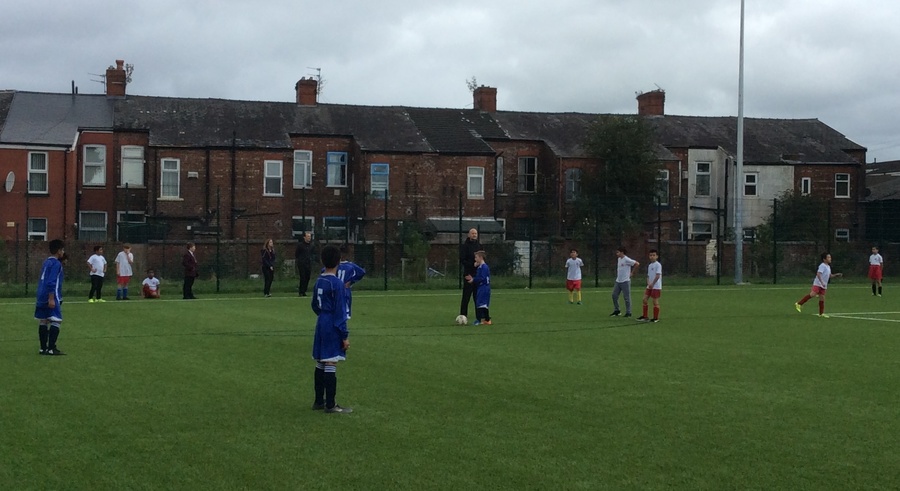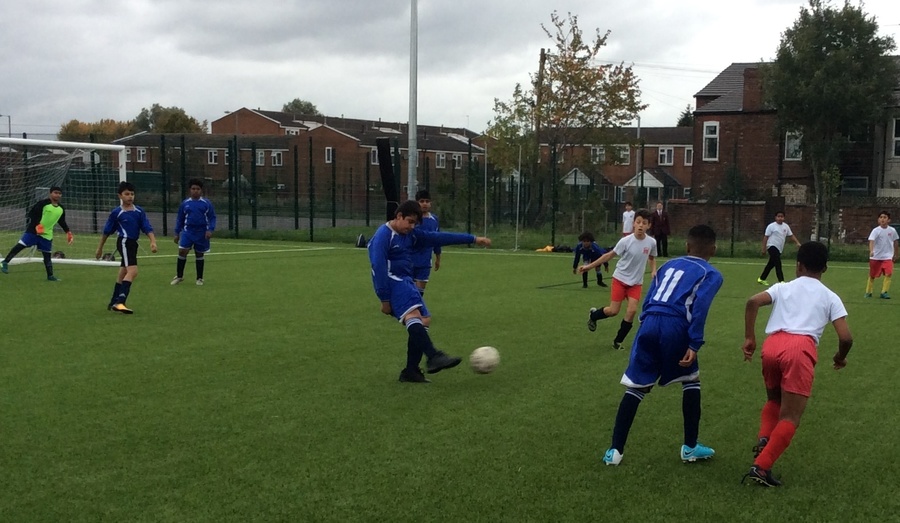 The team in position ready for kick off. Talha (6G) clears the ball for St Luke's.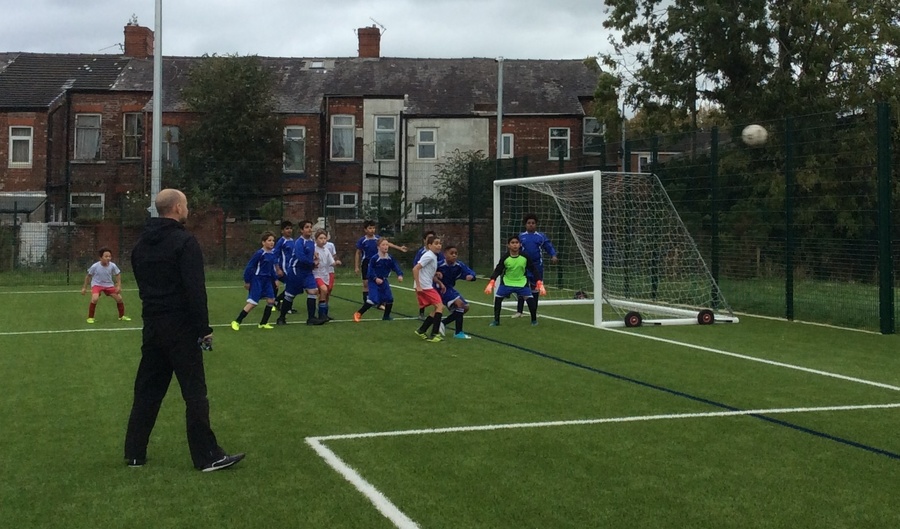 The St. Luke's team defend a Plymouth Grove corner; it was a very close and exciting match!
On the 18th October the St Luke's football team played their first away match of the season at St James Primary School. It was a good experience for the team to travel to another school and experience a competitive match being played on an unfamiliar pitch. Well done to St James who won the game 4-0.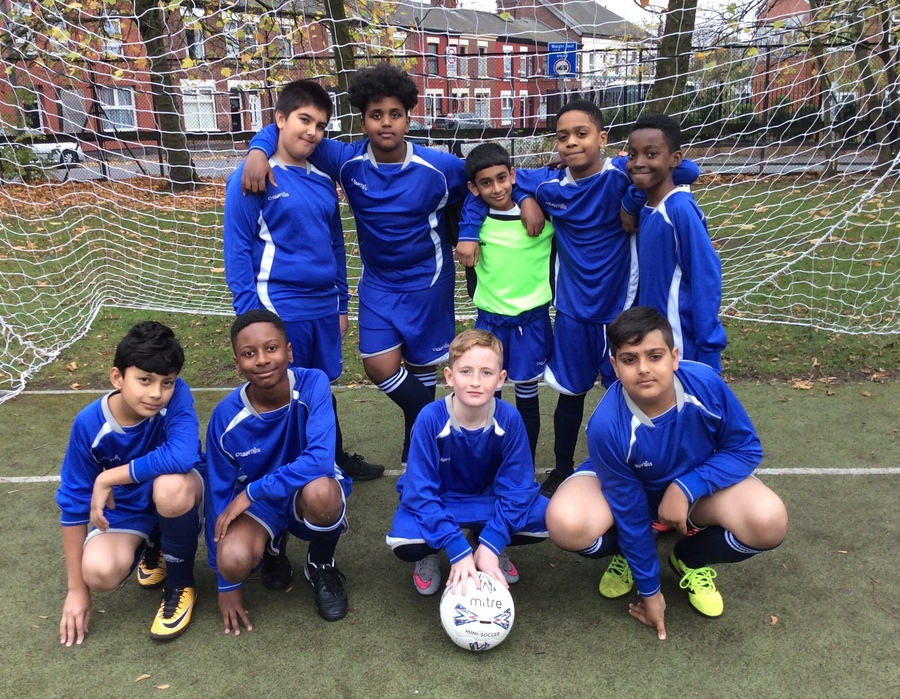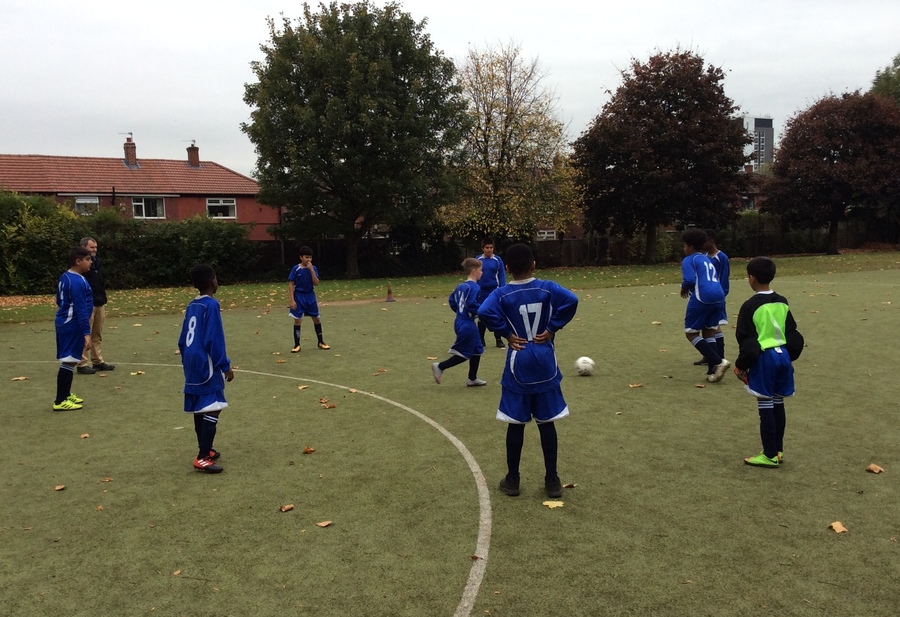 Team photo and passing drills before the match.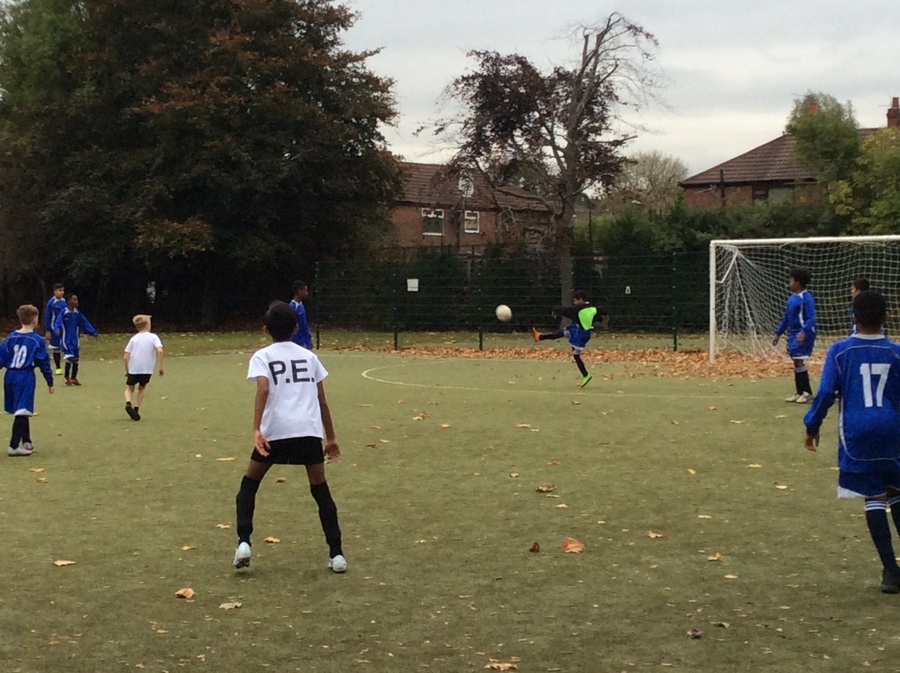 Mohsin (6G) clears his goal after making a save.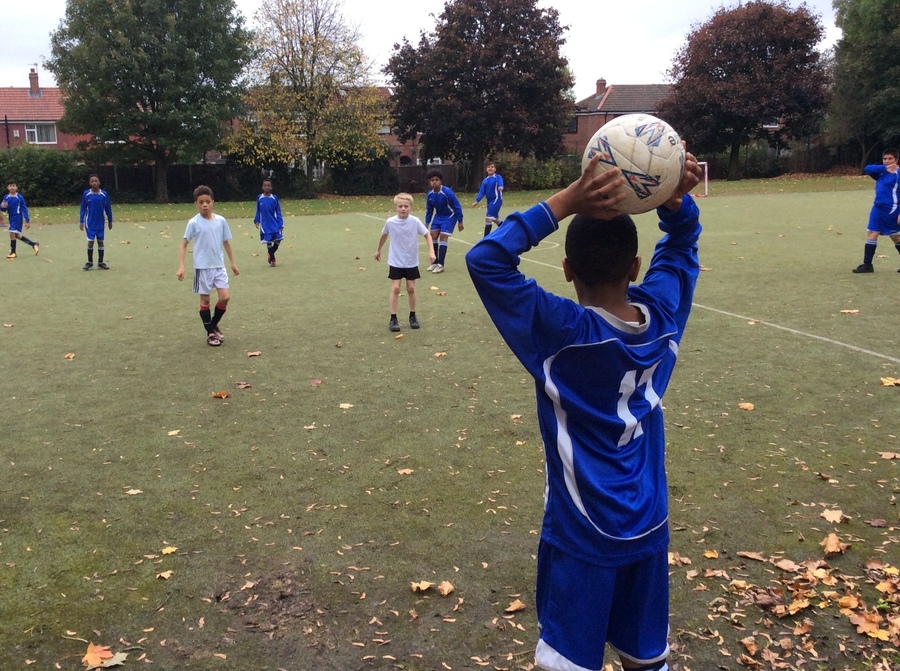 Abdullah A.J (6G) searching for a team-mate with a St Luke's throw.
If you would like to keep track of future matches and see our league position then click on the link below:
​http://full-time.thefa.com/Index.do?league=191009220
Girls' Football
As a way of celebrating 'Girls' Football Week, our Girls' football team participated in a specially arranged training session organised by the M.U.F.C Foundation. Taking place at Dean Trust High School Ardwick, the girls took part in organised and enjoyable 'warm up' activities that targeted developing skills such as teamwork and communication. It was a really fantastic session and our pupils really enjoyed working with the coaches and the Year 7 sports leaders from Dean Trust.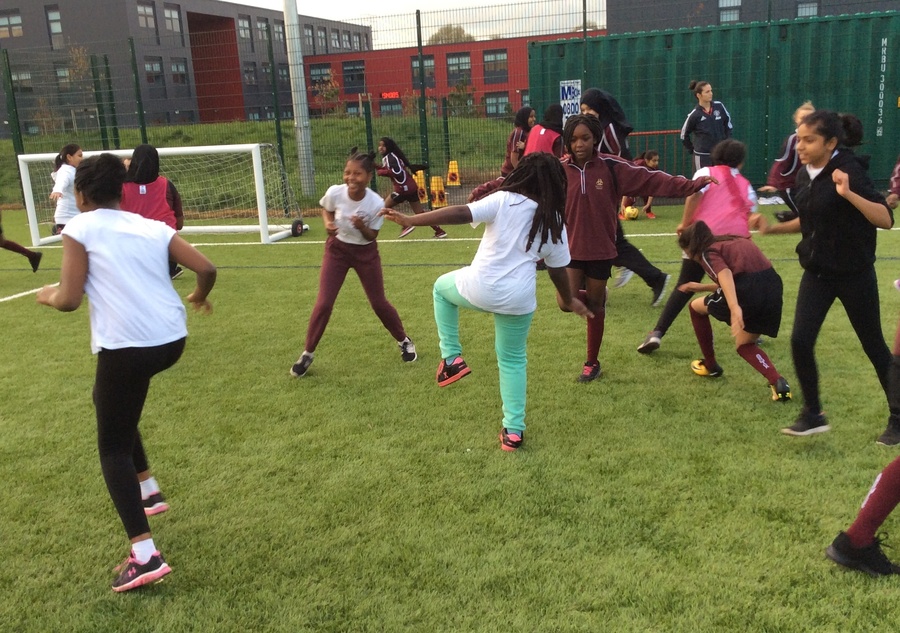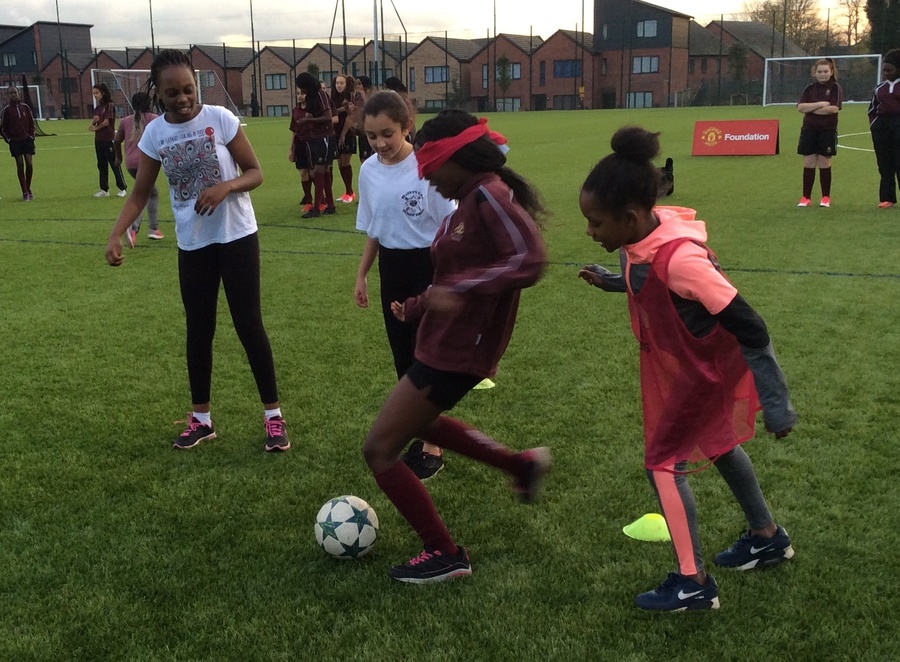 St Luke's pupils 'warming up' with year 7 pupils and taking part in a blindfold/guiding game.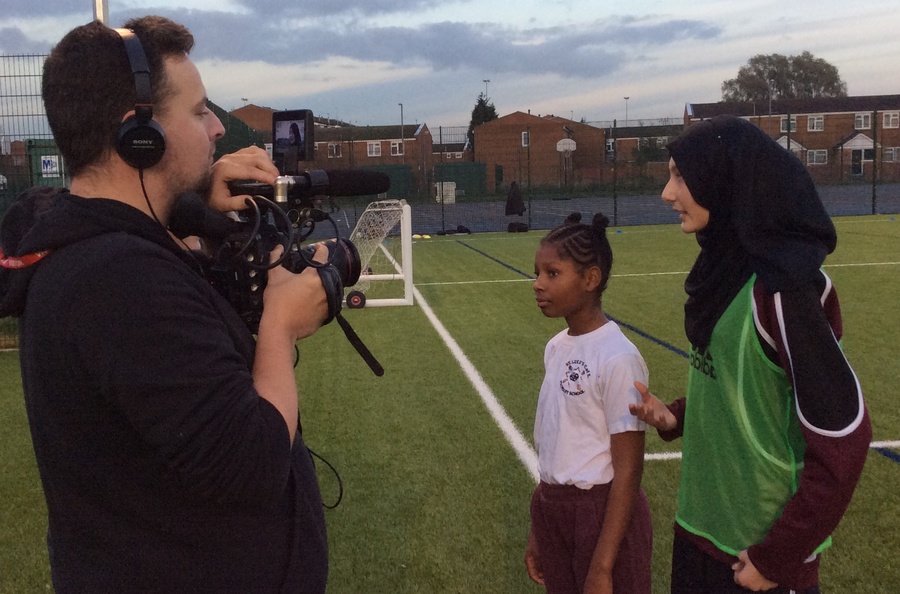 Courtenee (6G) being interviewed by M.U.T.V after the session! We'll be looking out for you on the
M.U.F.C Channel!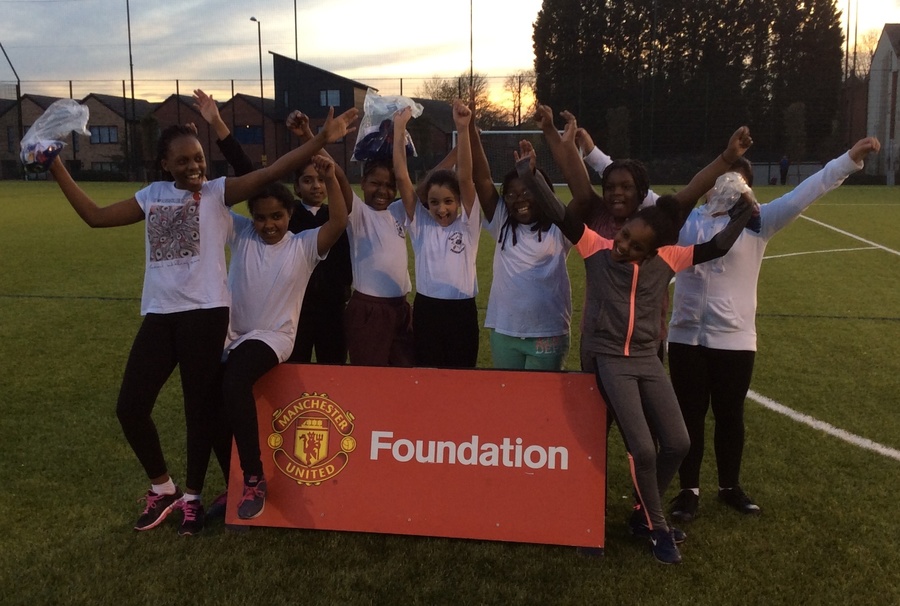 All smiles at the end of the session!
Over this academic year this page will continue to grow as we present to you more exciting P.E and Sporting news happening at St Luke's. Keep logging on and checking this page for further news and updates.
A big well done to all pupils who have represented St Luke's so far this academic year, either in an after school club or competing for one of our teams. As always we expect fantastic levels of behaviour and sportsmanship when representing St Luke's and you have not let yourselves or the school down. We wish you all a fit, fun and healthy autumn term.
Mrs Kiddle, Miss Hastie & Mr Addison - P.E Co-ordinators