Welcome to the St Luke's Sport & P.E Bulletin Page. Below you will find out about all the fabulous and exciting sporting and P.E news happening in our school.
The summer term is always a busy 'sporting time' at St Luke's as new clubs get up and running and a wide range of exciting activities are offered to our pupils. From Basketball to Street Dance, Cross Country running, Circuit Training to Golf and Football, St Luke's pupils are enjoying being fit and active as the new summer term begins. As we travel through this academic year, this page will continue to grow, as more exciting sporting events are added. We want to present to you the full range of sporting opportunities we offer here at St Luke's and promote all of our sporting achievements and participation as much as possible. Keep logging on to check for updates! Can you see yourself in any photographs?
Cross Country Running
One of the early highlights in the 'term one sporting calendar' has to be the 'Cross Country Athletics' race held at Chorlton Park. This term, selected year 5 & 6 pupils were given the opportunity to experience cross country running, a totally brand new activity for most of the pupils. Always a popular event, St Luke's pupils completed two cross country circuits, the first being a 1000 metre course and on week two the children had to run even further and complete a 1500 metre course. Surprisingly many pupils found the longer distance more enjoyable. Once again the weather was very kind to us and everyone who took part thoroughly enjoyed the experience!
The St Luke's 2016/17 Cross Country athletics team.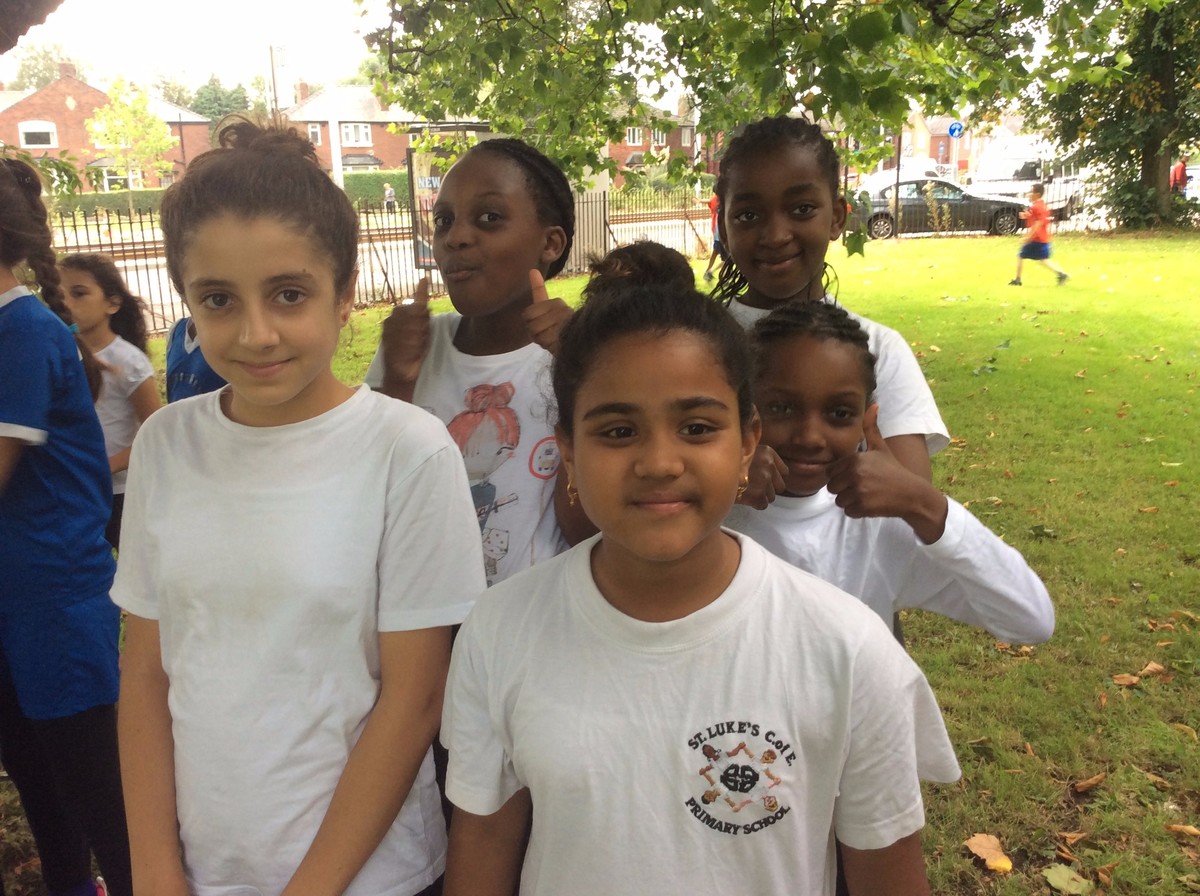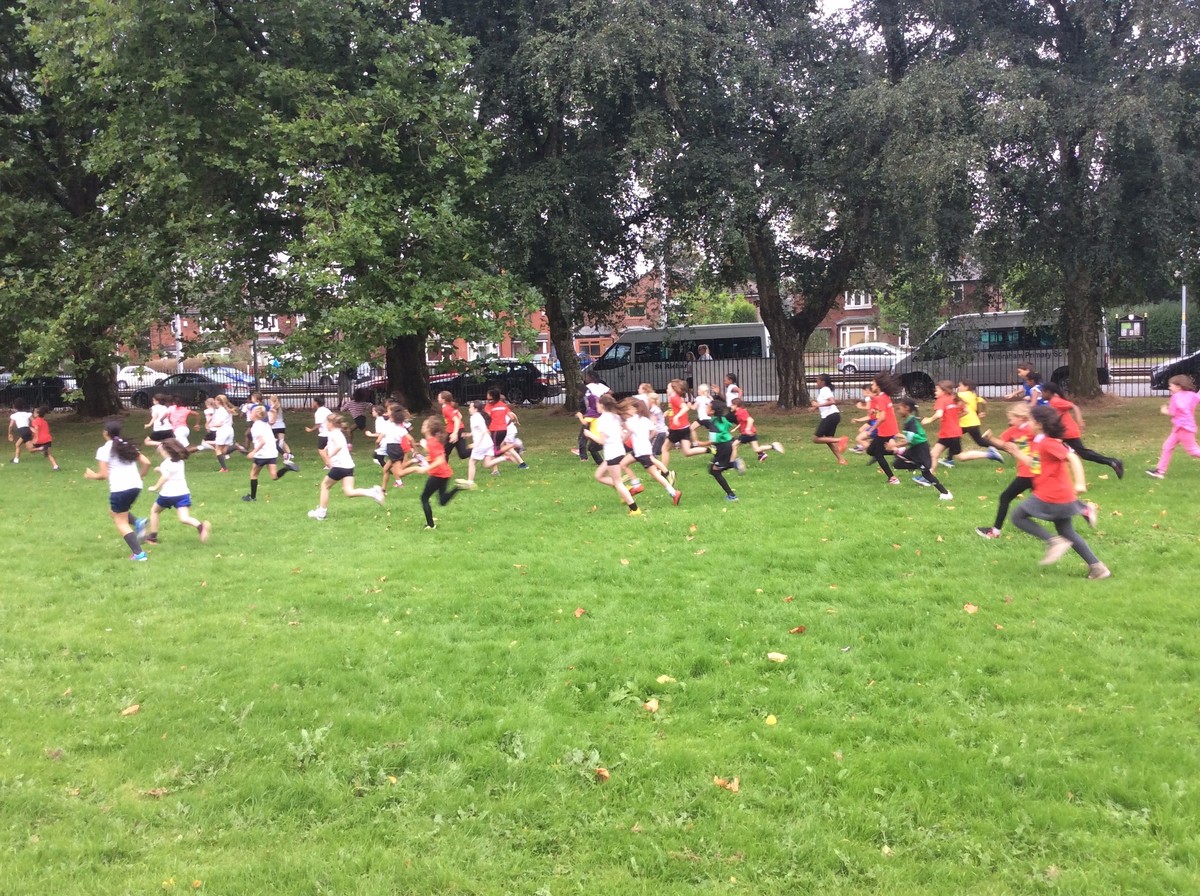 Everyone feeling happy and relaxed before the race. And they're off! The Girls' race begins!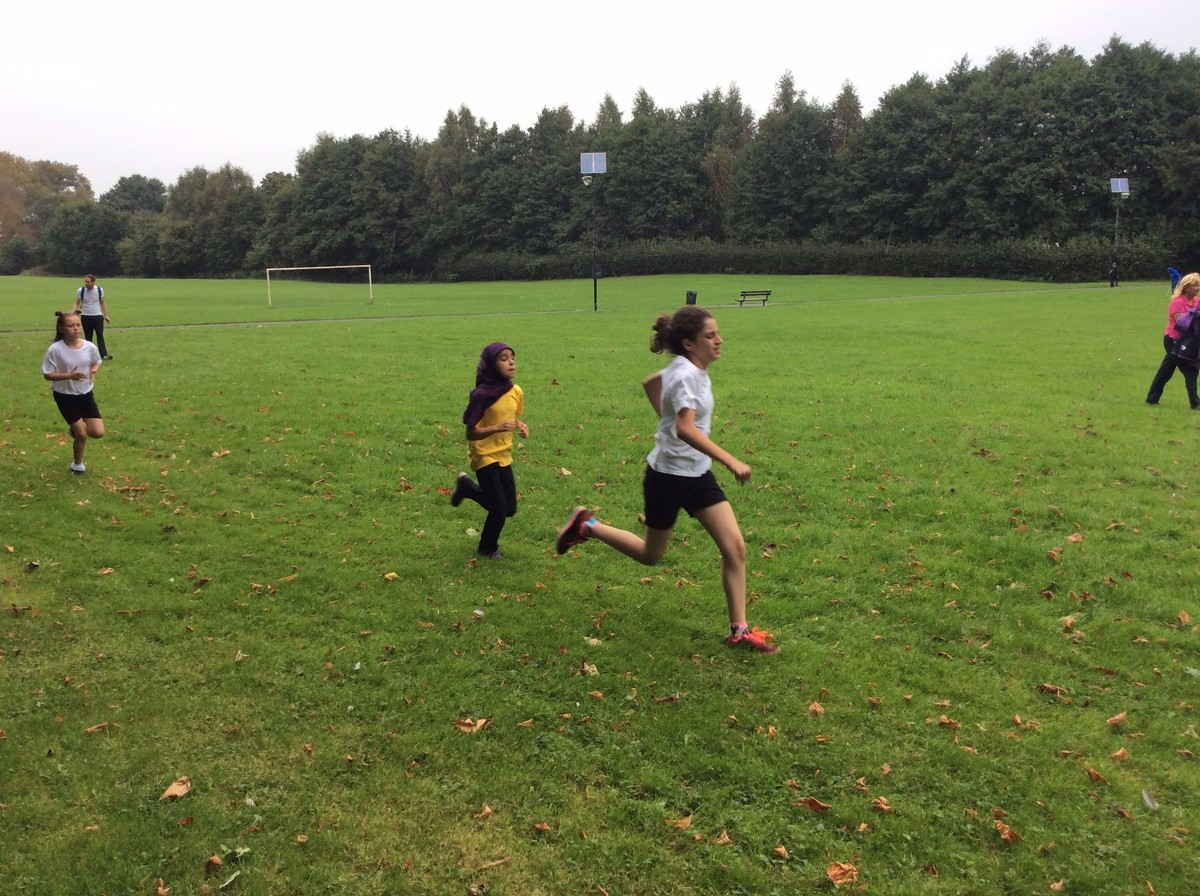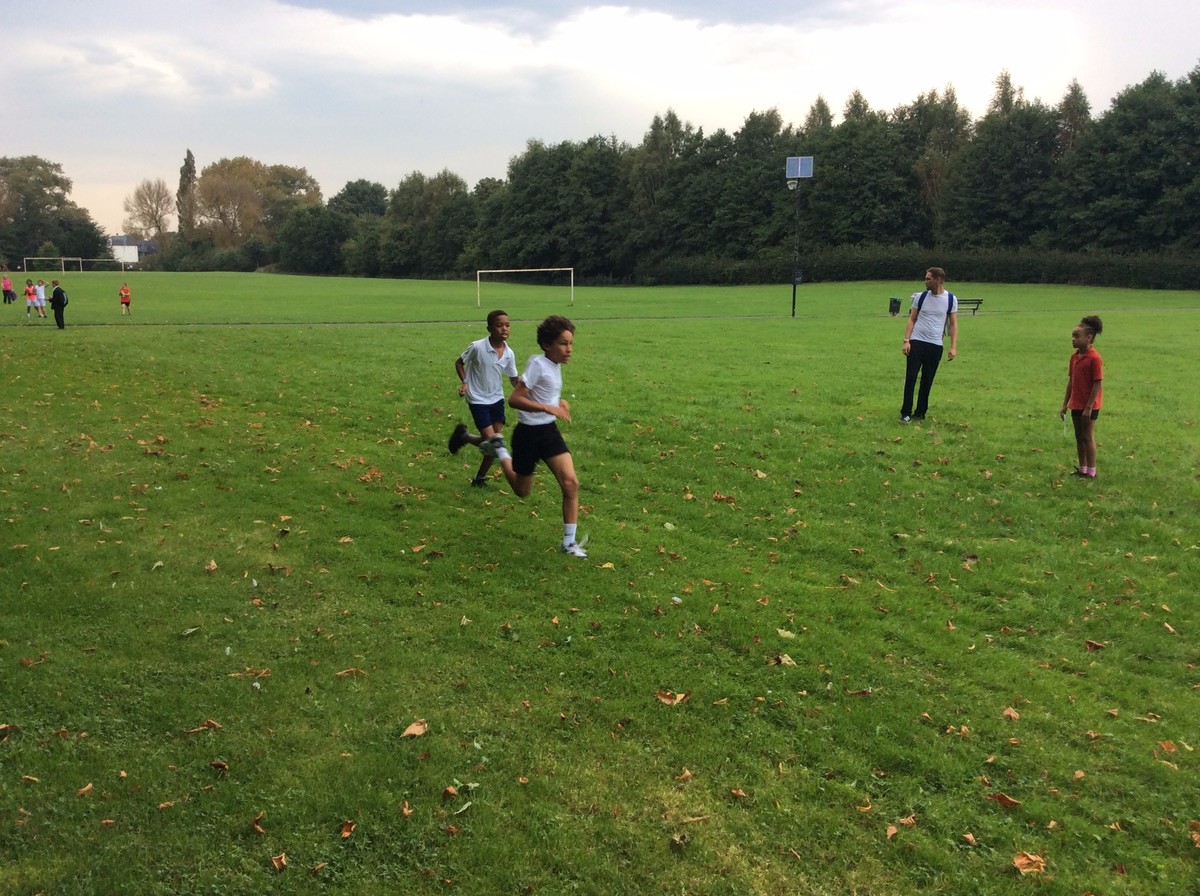 Dalya & Kenna (year 6) both had excellent races and finished strongly.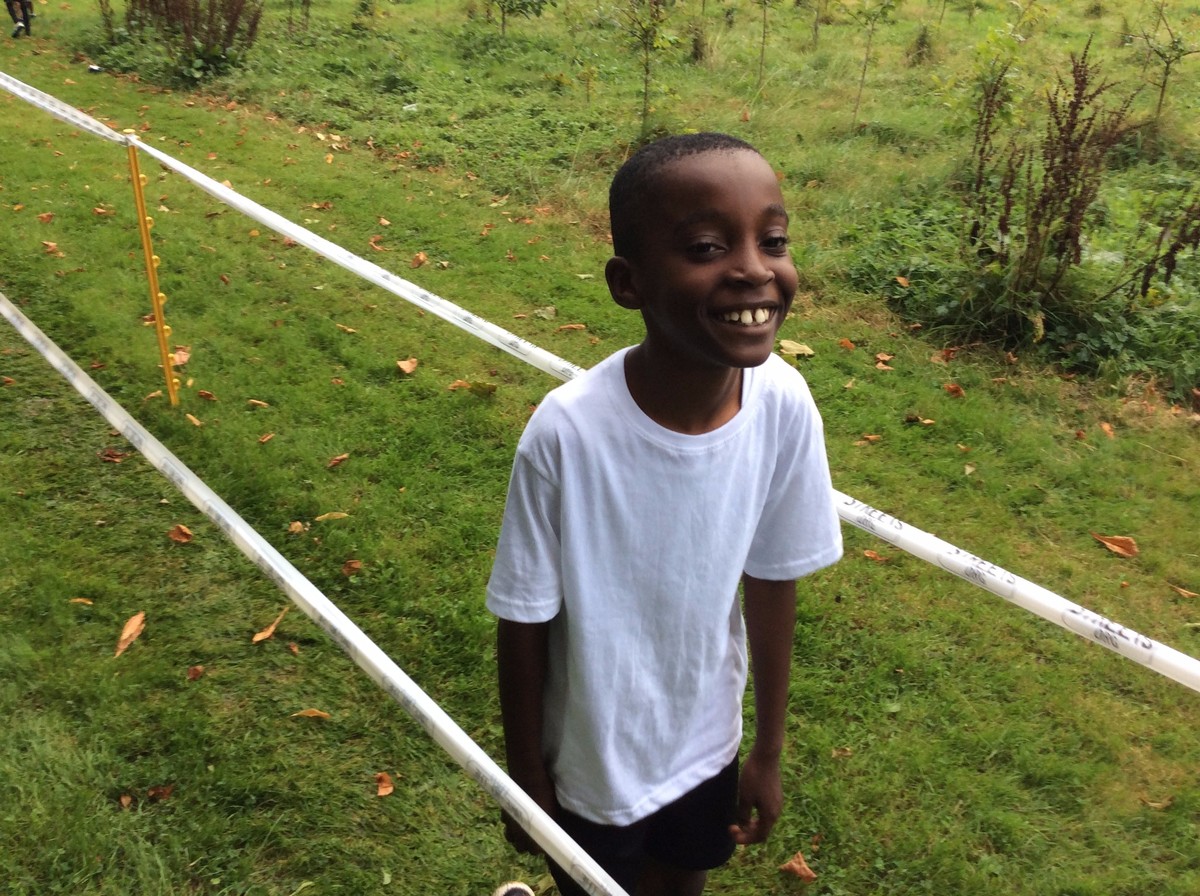 A happy but tired Glory (5F) having completed the race.
Year 1 & 2 Football Club
I am pleased to report that we now have a year 1 & 2 Football club up and running here at St Luke's. This is run on Thursdays after school and is led by Mr Kennedy, Mr Haugh and Miss Martin. We now aim to organise football matches against other local schools - keep checking this page for further updates!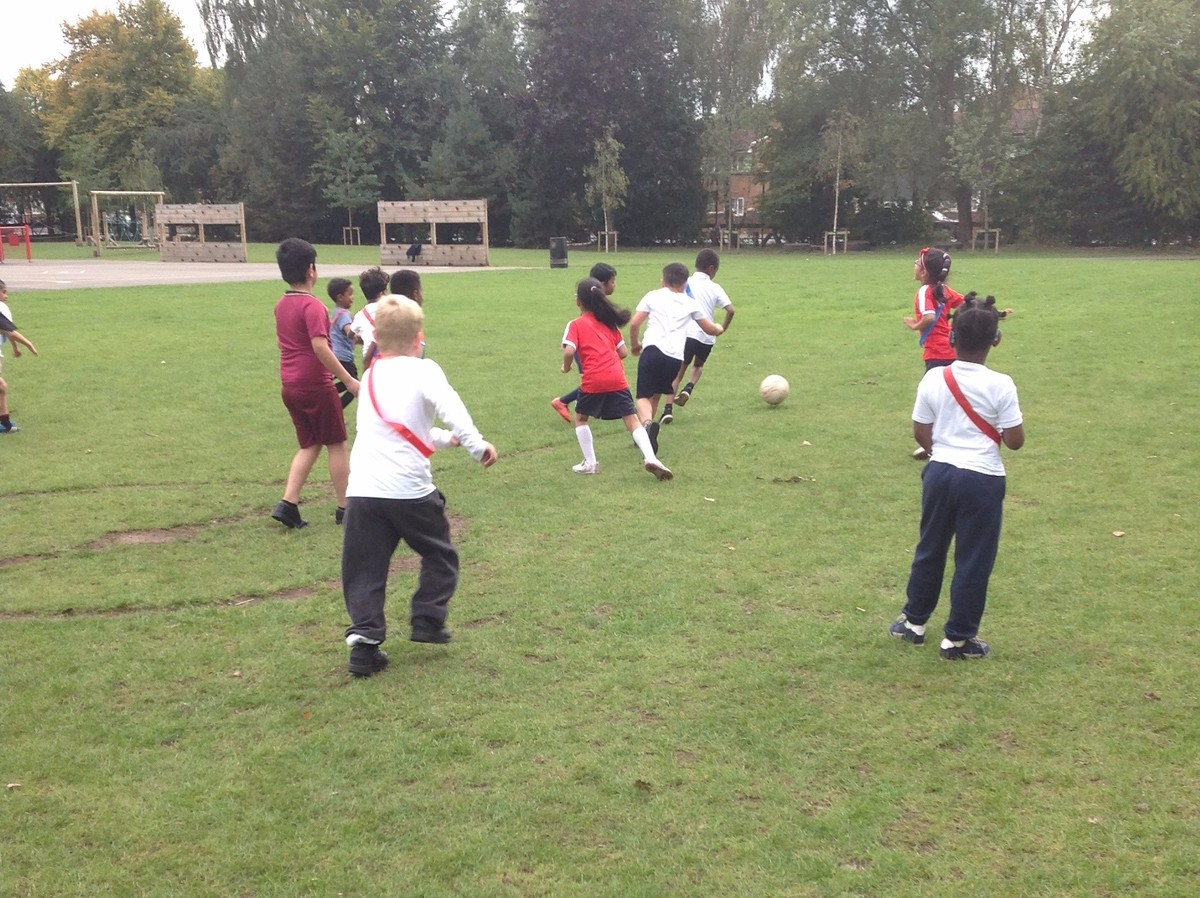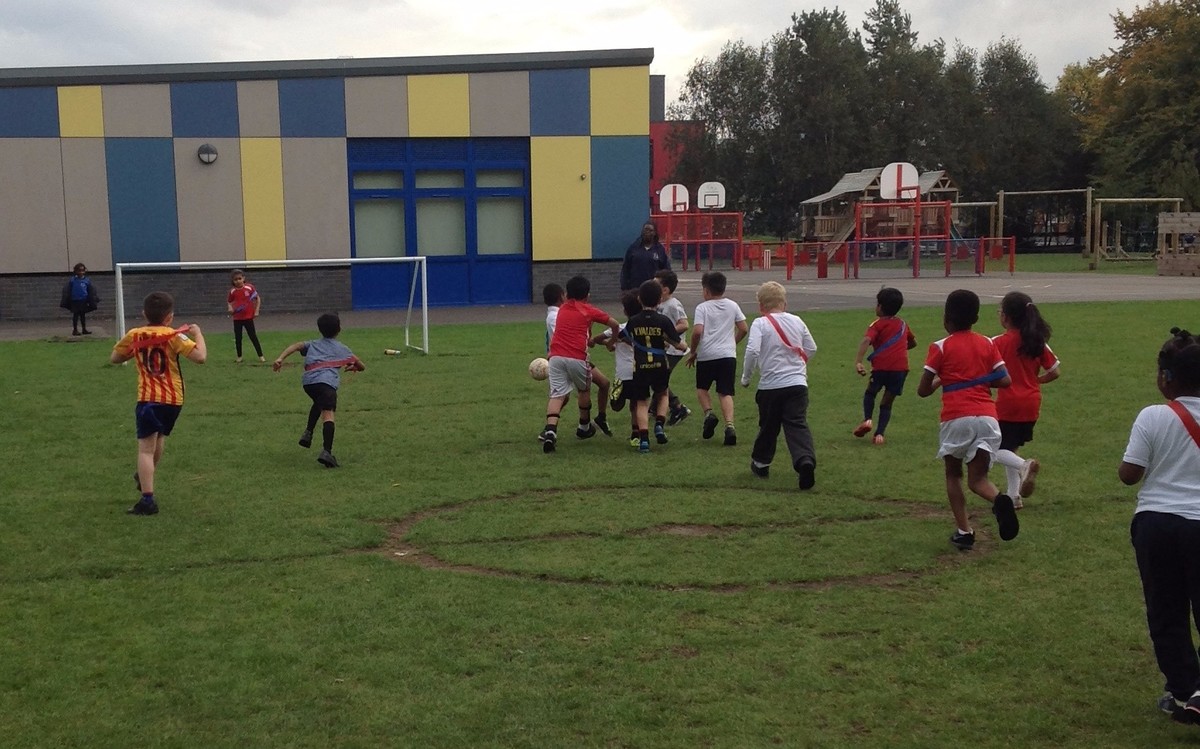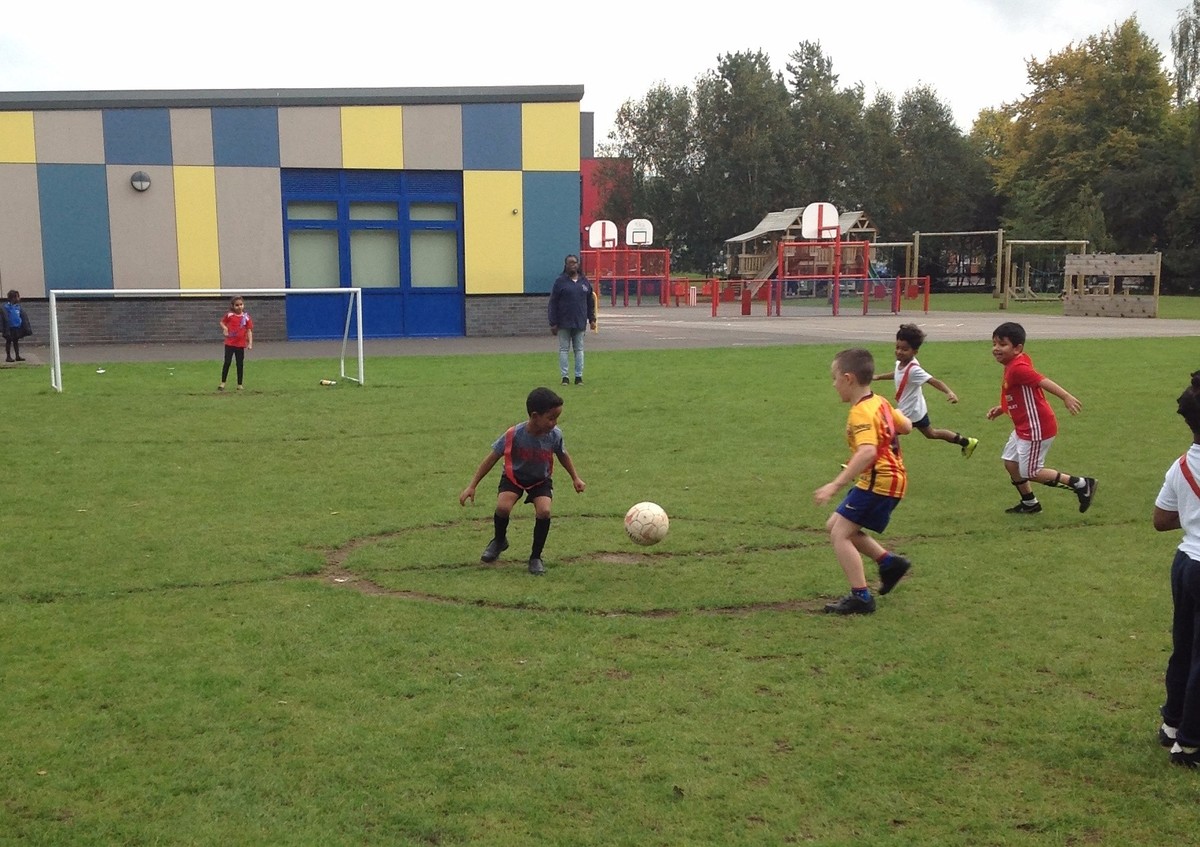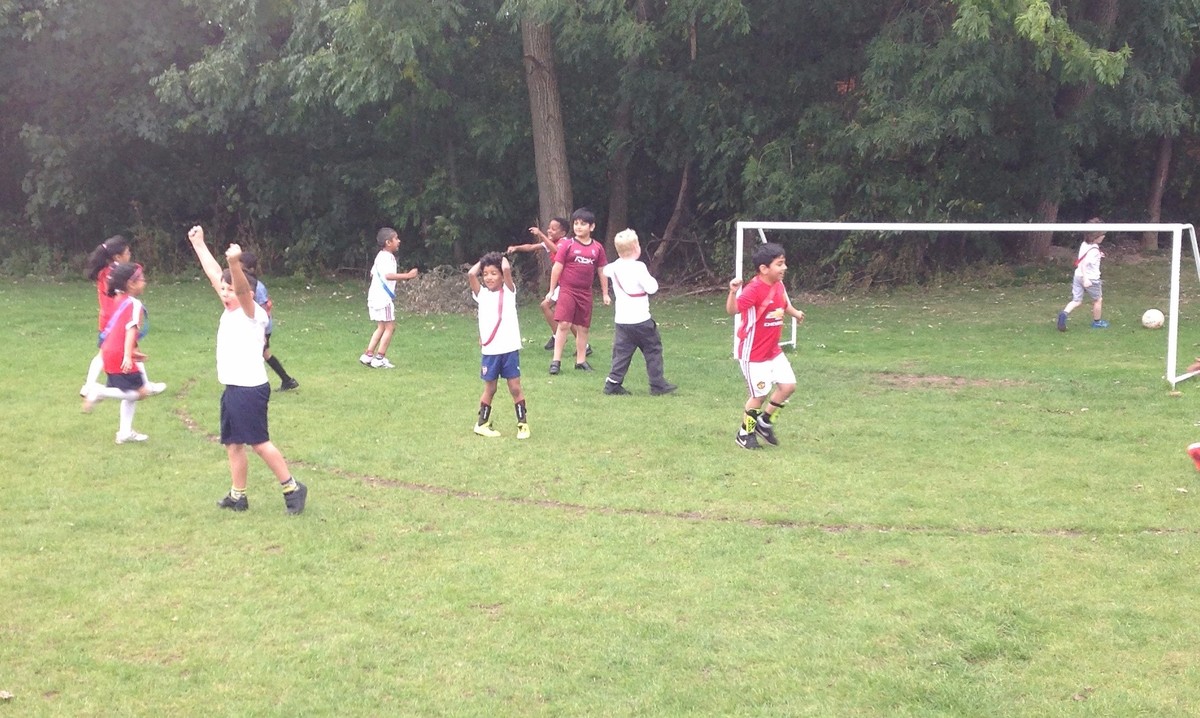 Some fantastic moments from our Year 1/2 football club. All pupils will now progress onto representing the St Luke's football team.
Greater Manchester City Cross Country Finals
Resulting from the their success at the September Cross Country Finals, I am pleased to report that both Dalya and Kenna (6H) both qualified to compete at the Cross Country City Finals held at Phillips Park on the 8th November 2016. It was a cold and wet afternoon which made running conditions incredibly difficult. Both pupils finished the demanding 2km course and finished in 29th and 44th place respectively. They should be incredibly proud of this achievement considering there were over 1000 entries for both girl and boy races! I know all St Luke's staff are proud too of this achievement as this was the first time we have had pupils reach the 'finals' competition. Fantastic effort, well done both of you!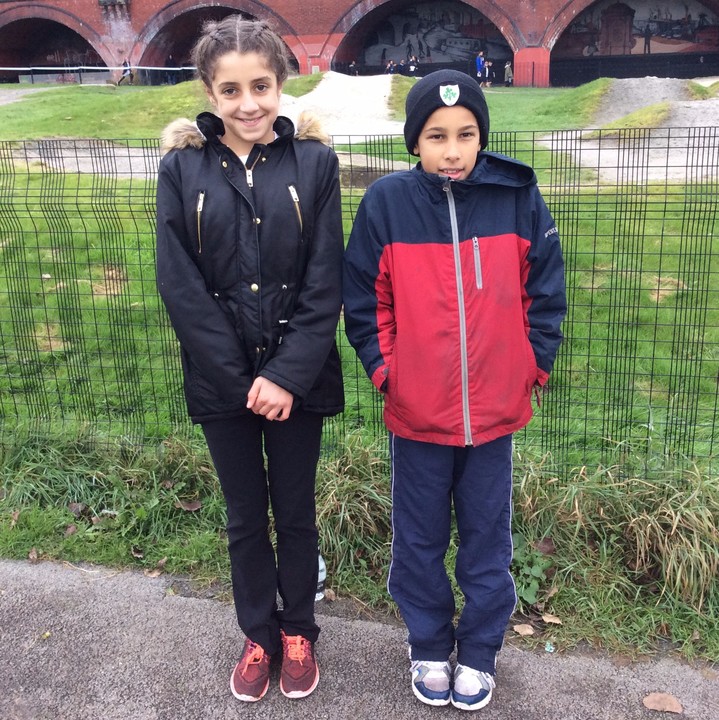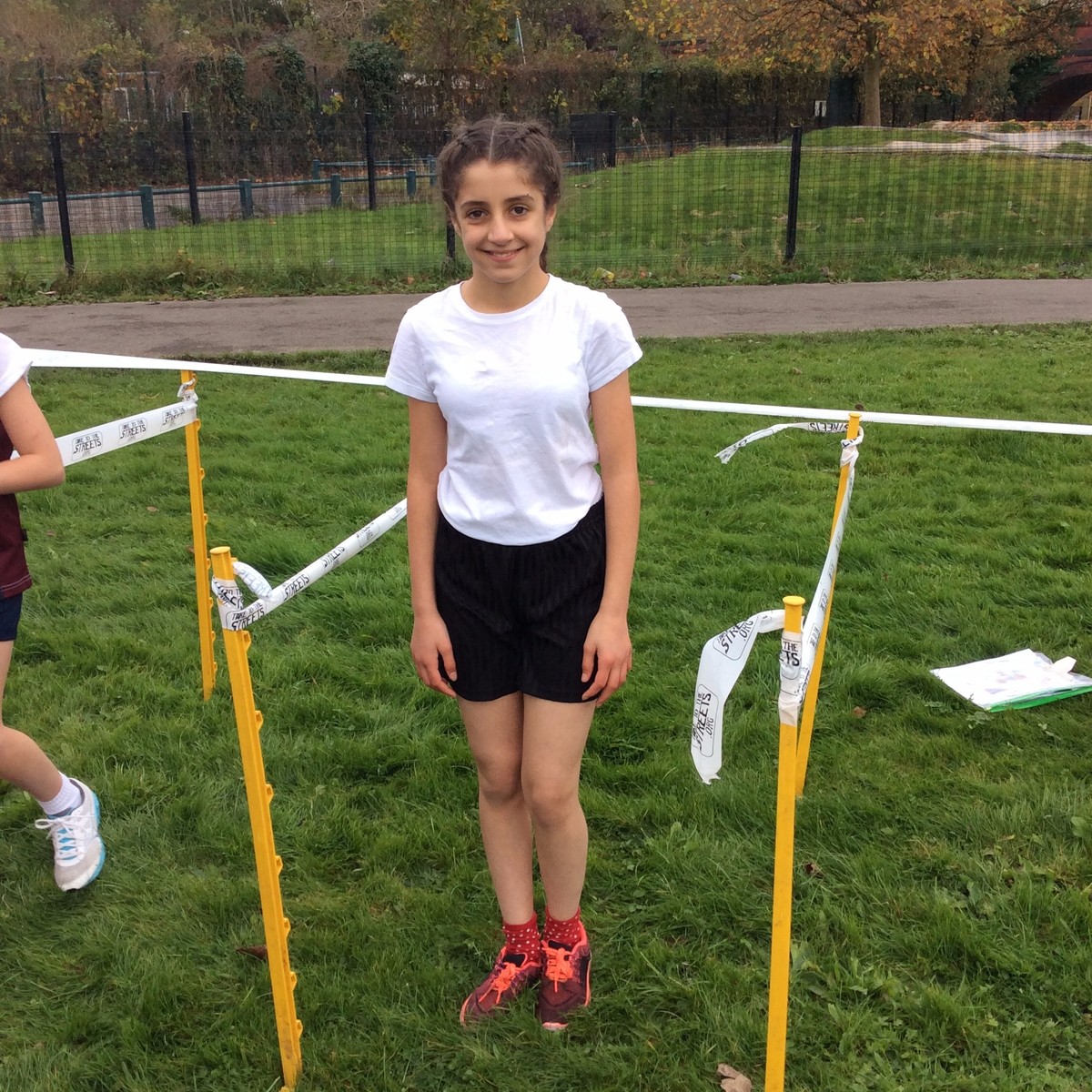 Keeping warm before the race. Dalya at her starting position.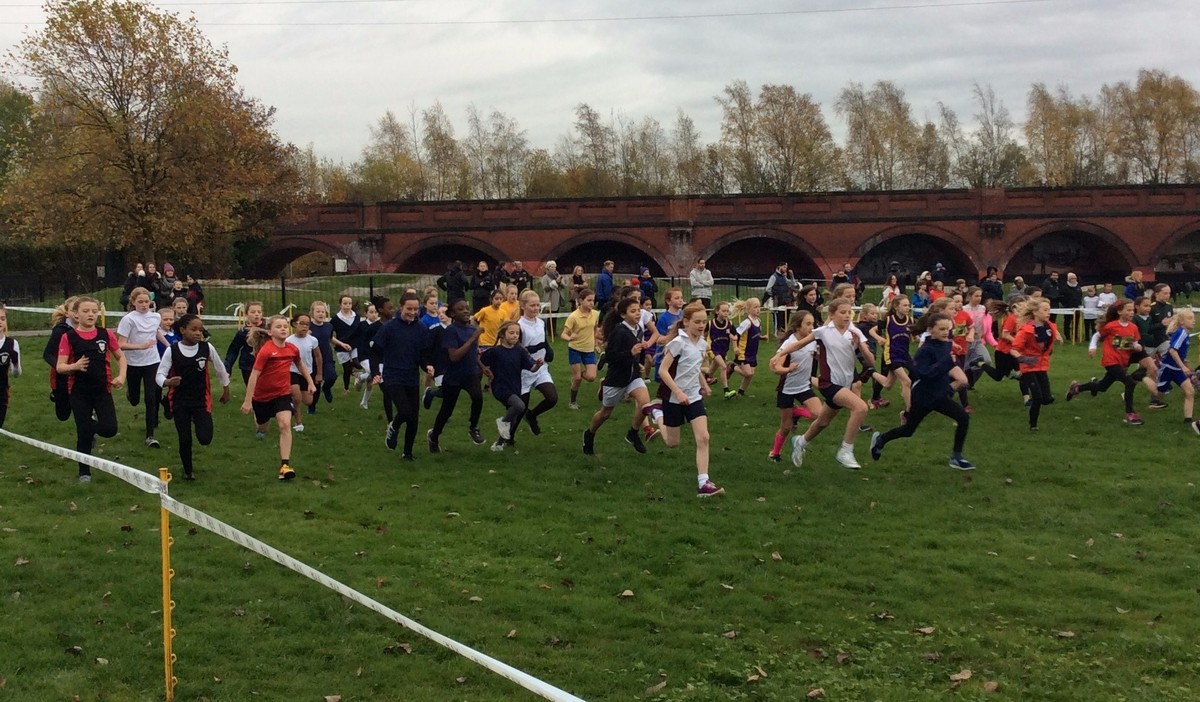 The Girls' race begins. Can you spot Dalya?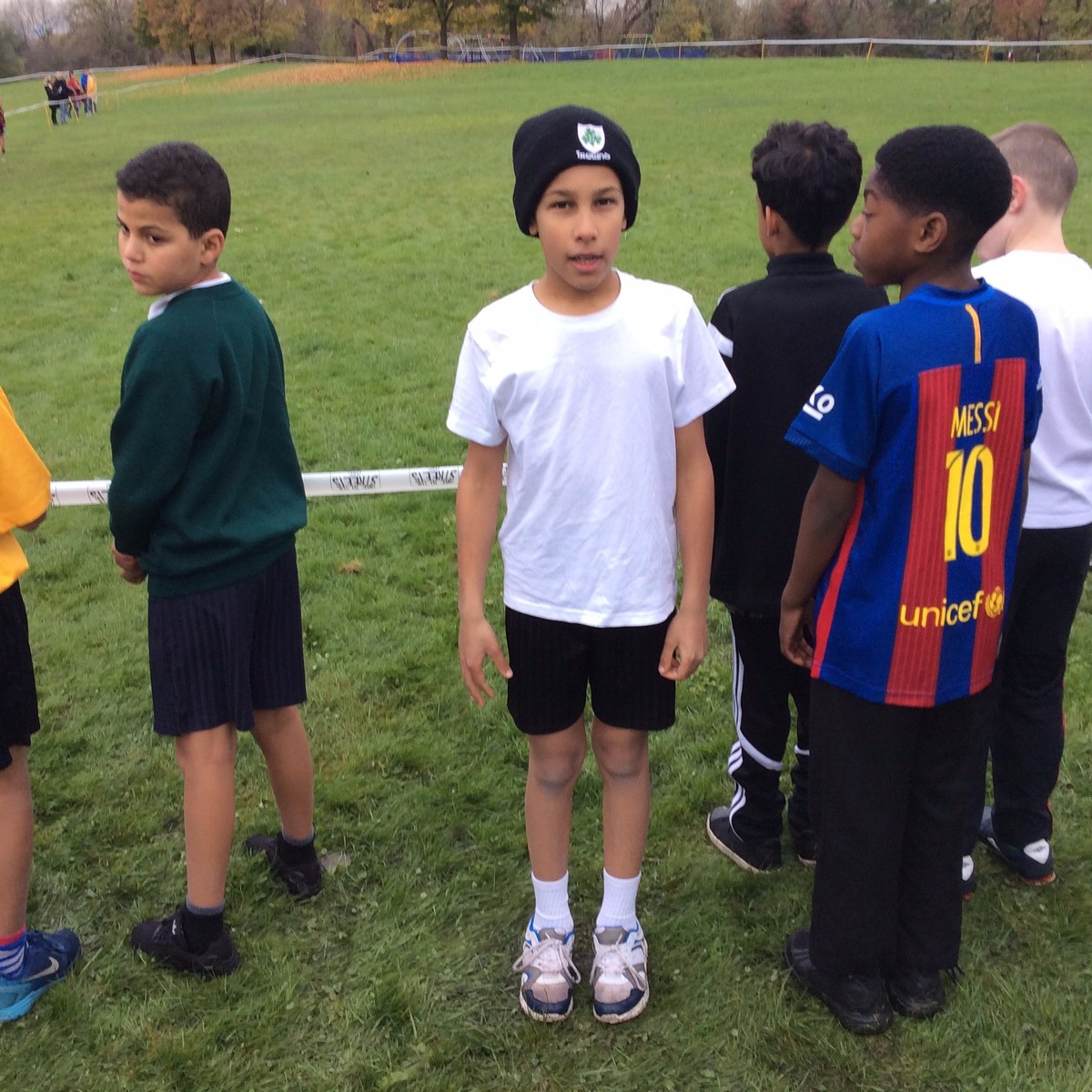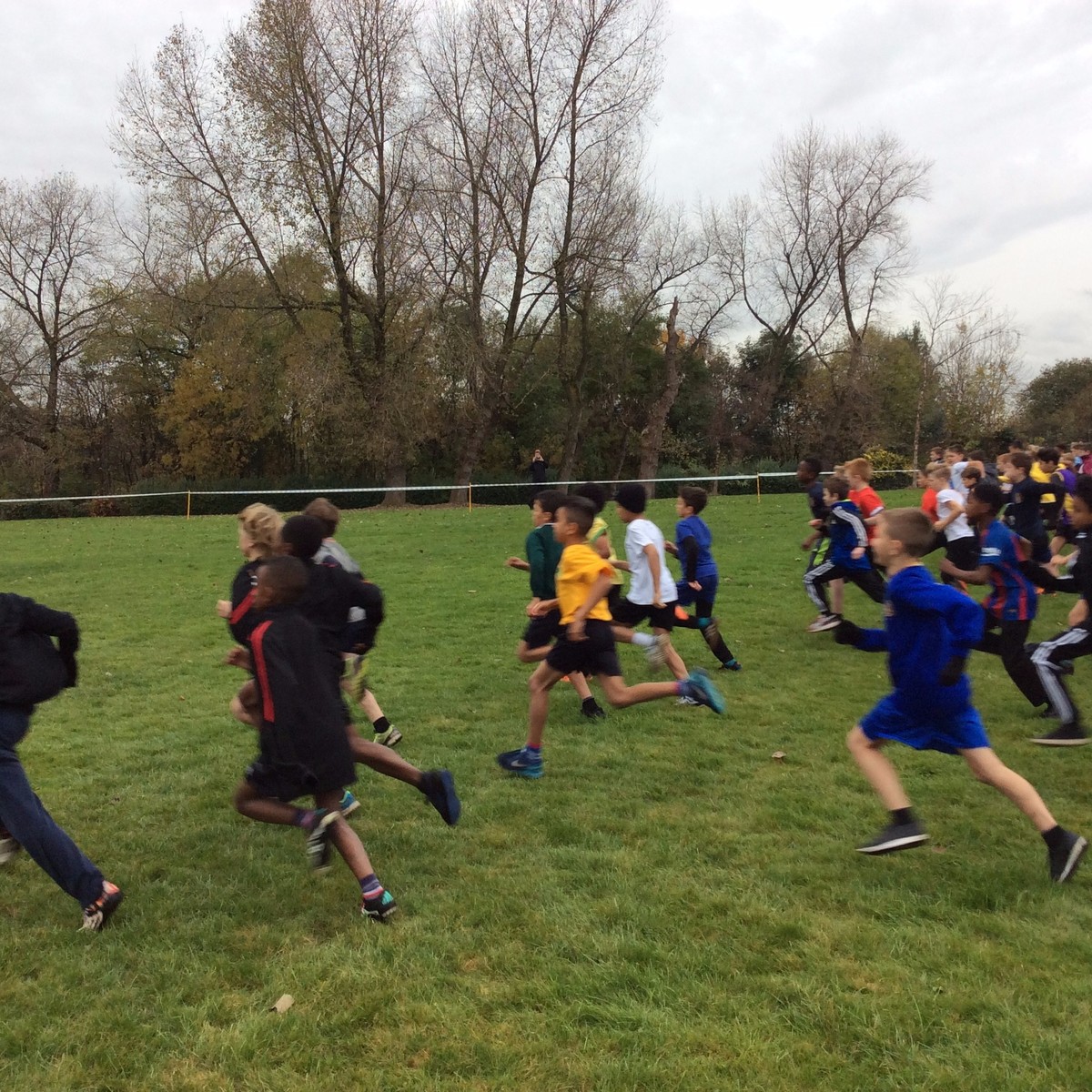 Kenna in position to begin the 2km course. The Boys' race begins, Kenna establishing
a good early position. Can you spot him?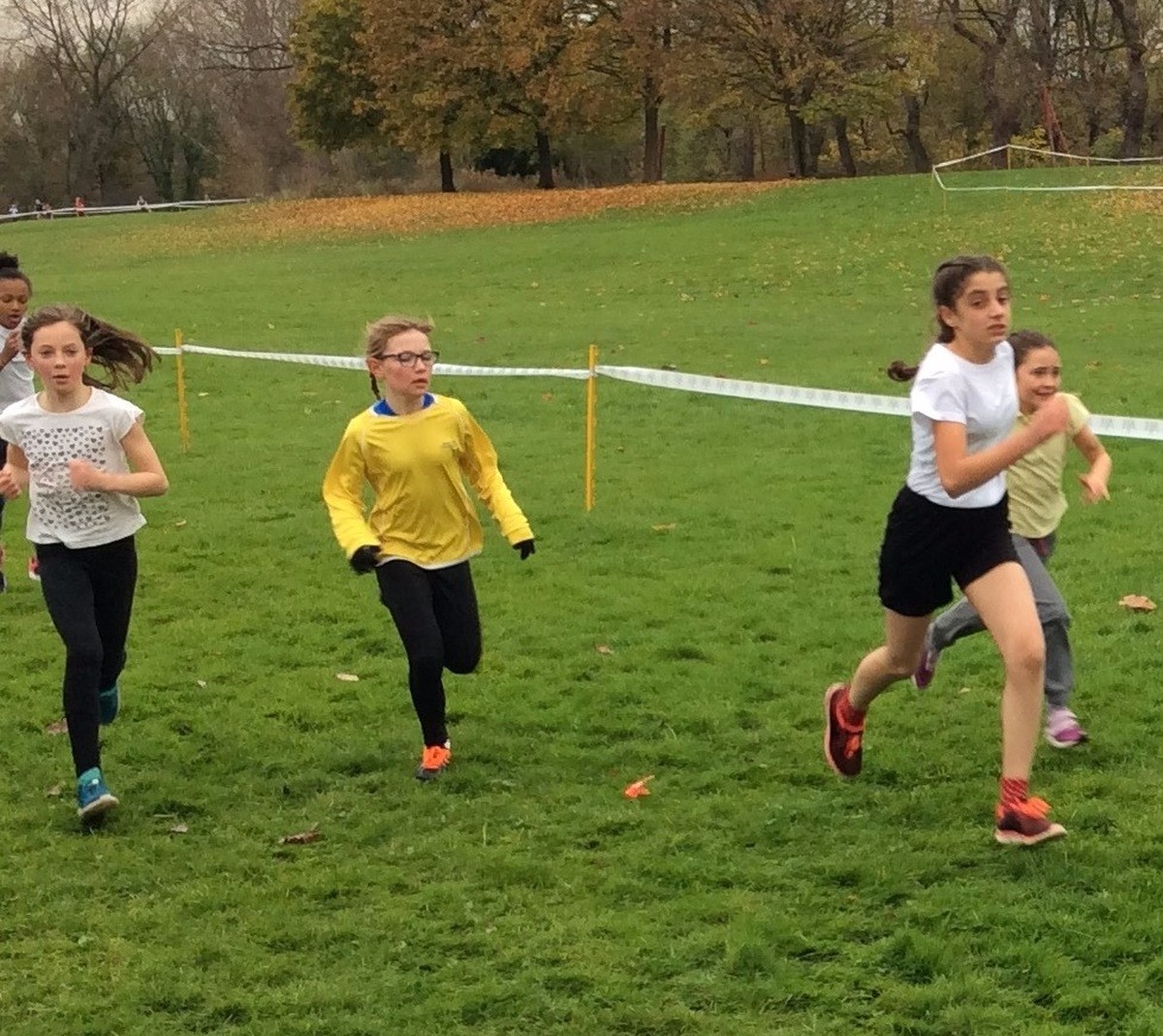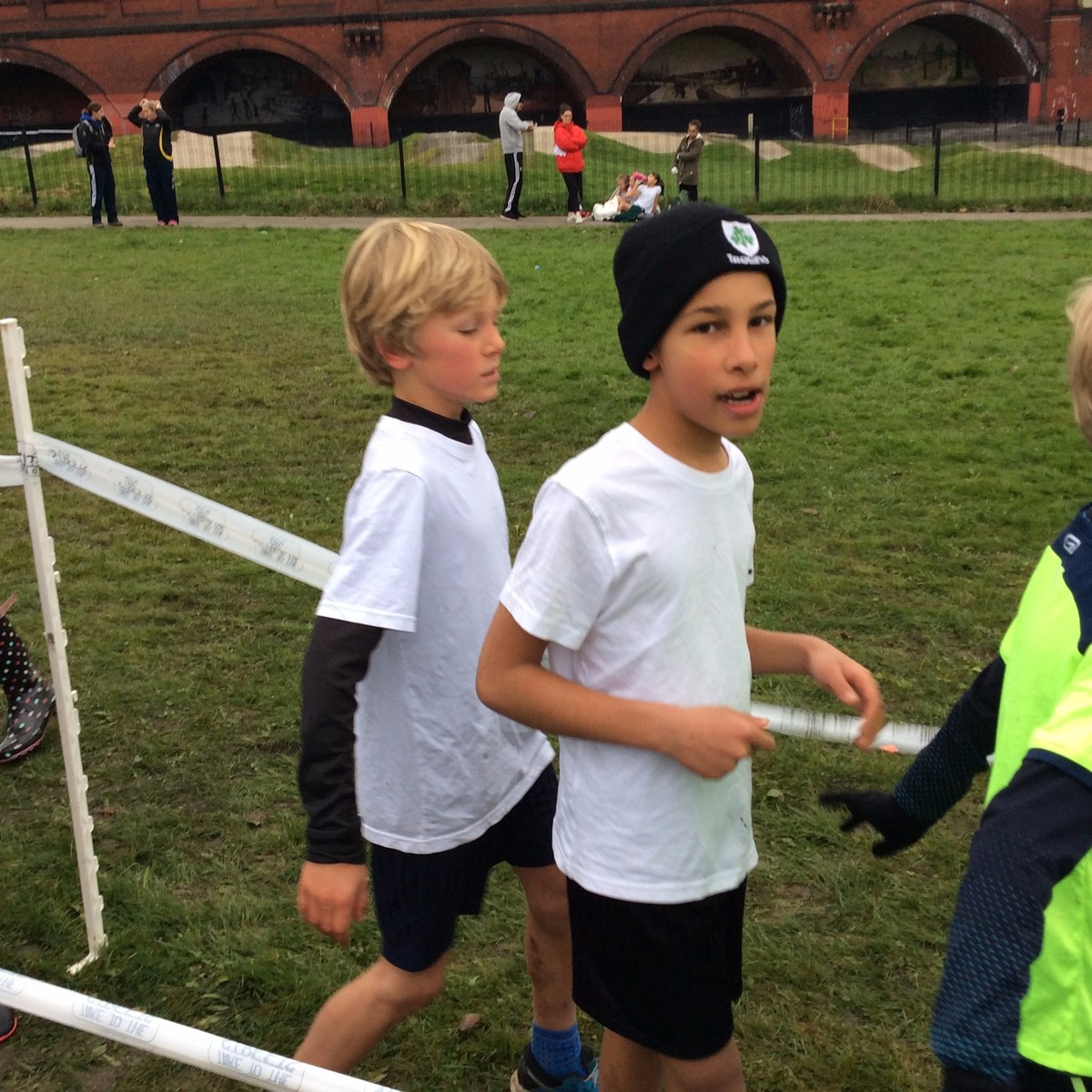 A sprint finish for Dalya at the end of the course. Kenna at the finish, having ran the 2000 metres.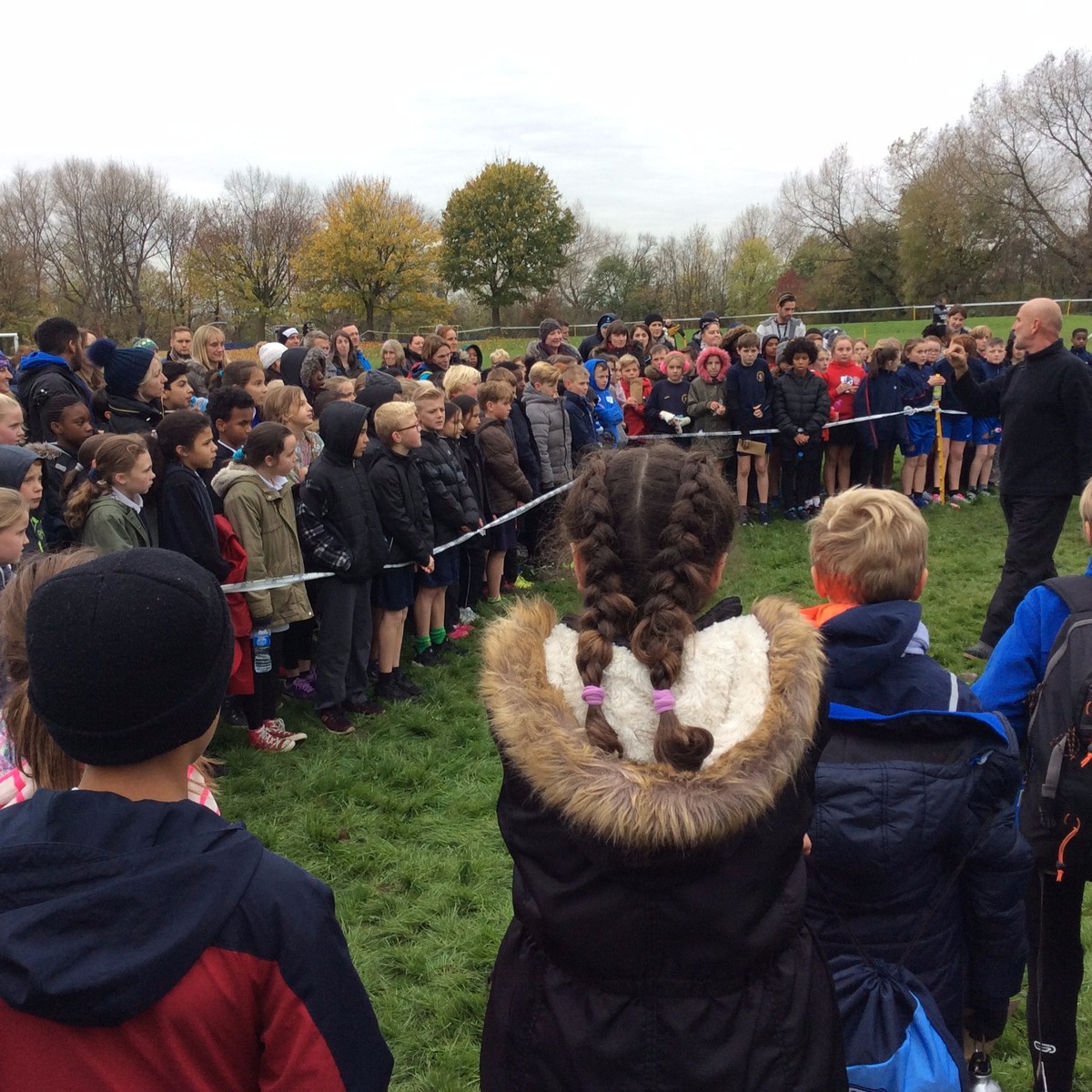 End of race presentations. Well done to all pupils who took part!
I'm sure the enjoyment, memory and experience of competing in this event will remain with you.
Cross Country Regional Finals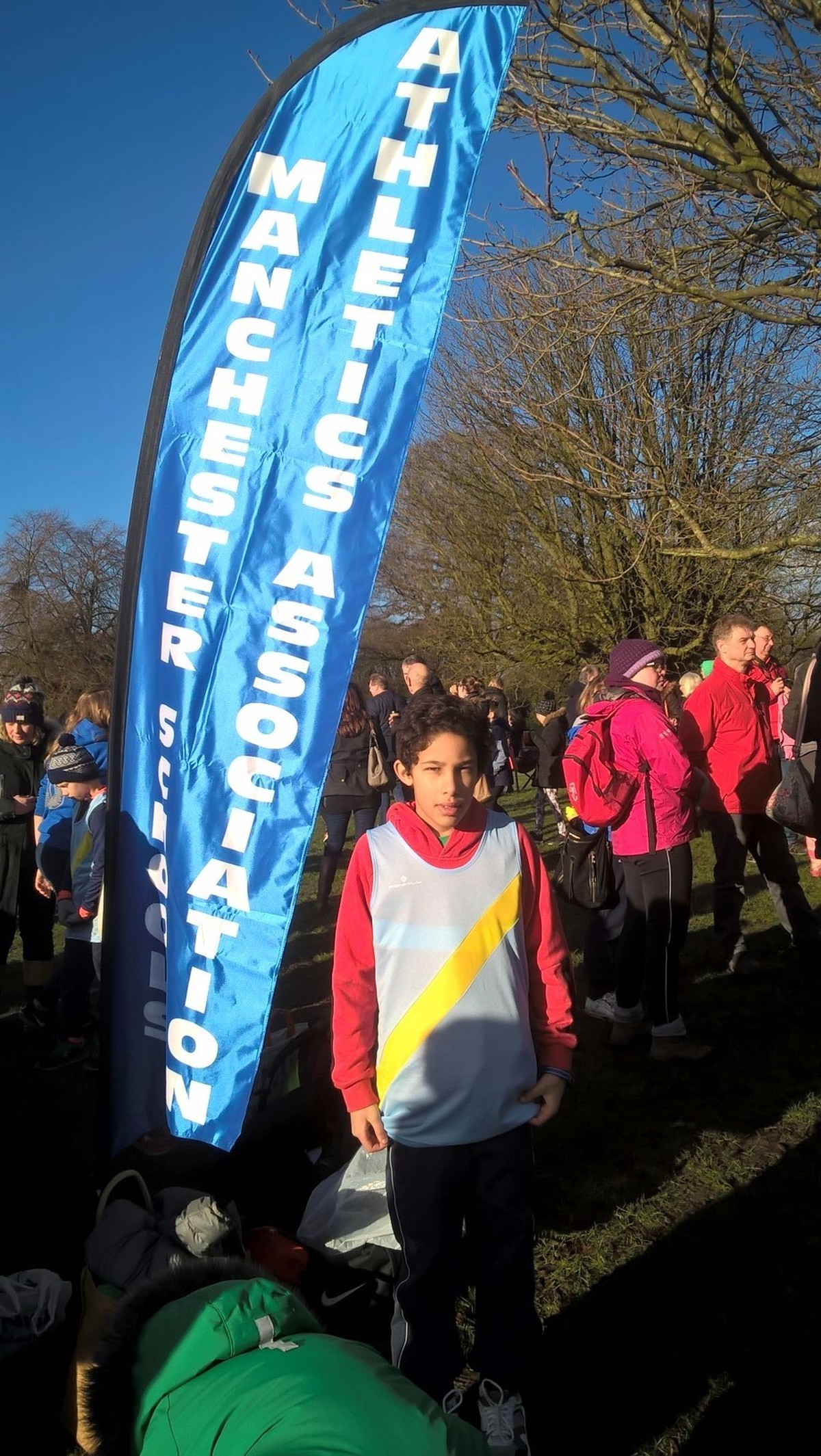 A huge well done and congratulations to Kenna Abate (6H) who qualified to represent Manchester in the Cross-Country Regional Finals held at Heaton Park on the 4th February 2017. Despite being a sunny, winter's day the running conditions were very boggy and challenging. To represent Manchester is a fantastic achievement Kenna - you should be very proud! You are an inspiration to other St Luke's pupils to participate and compete within all athletic events.
St Luke's Football Team
On November 10th St Luke's football team played their first match as part of the East Manchester Primary Football League. It was a great experience for all boys, some of which hadn't played in a competitive match before. The game was enjoyed by all and every player demonstrated excellent enthusiasm, commitment and sportsmanship.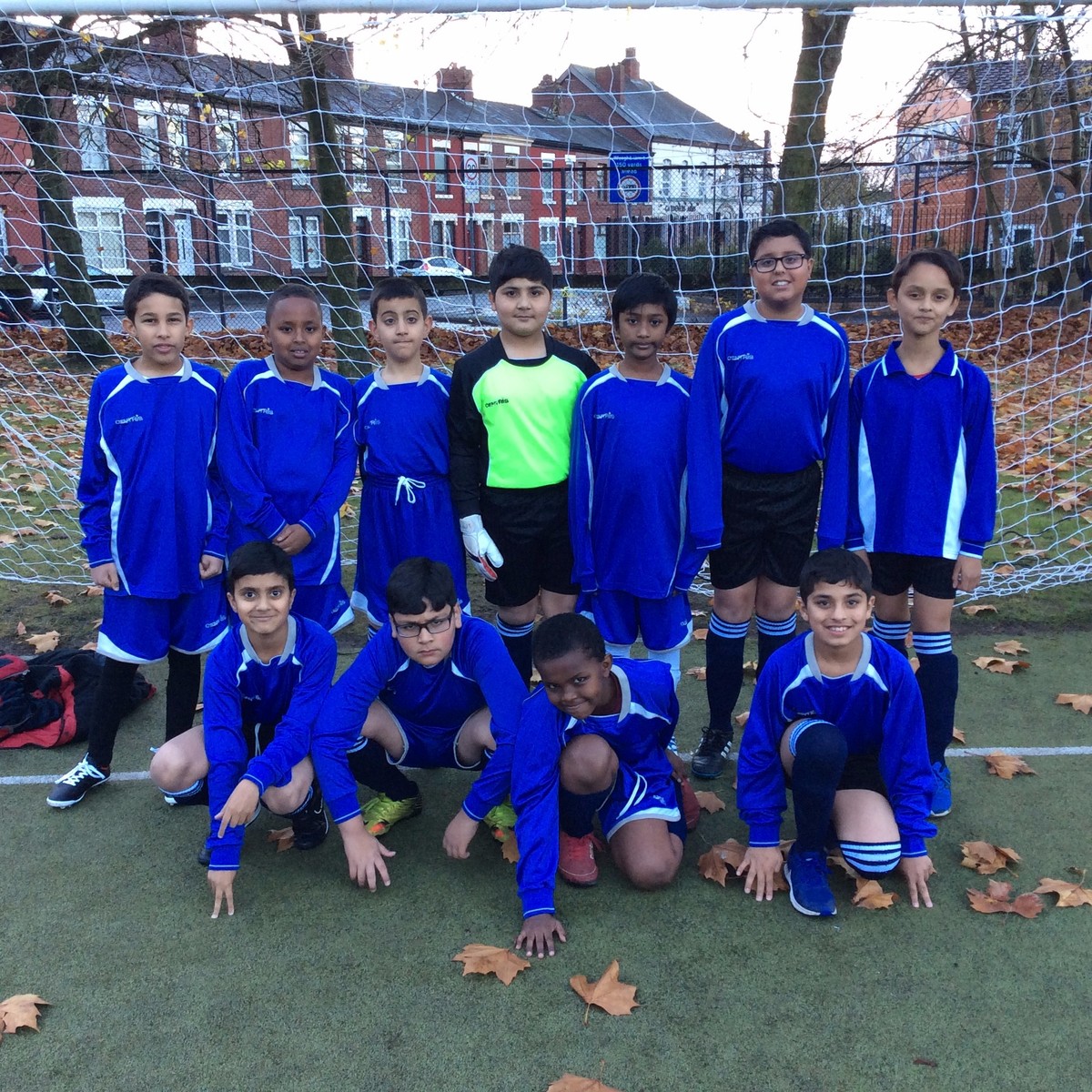 Our 2016/17 Year 6 Football Team v St James Primary School.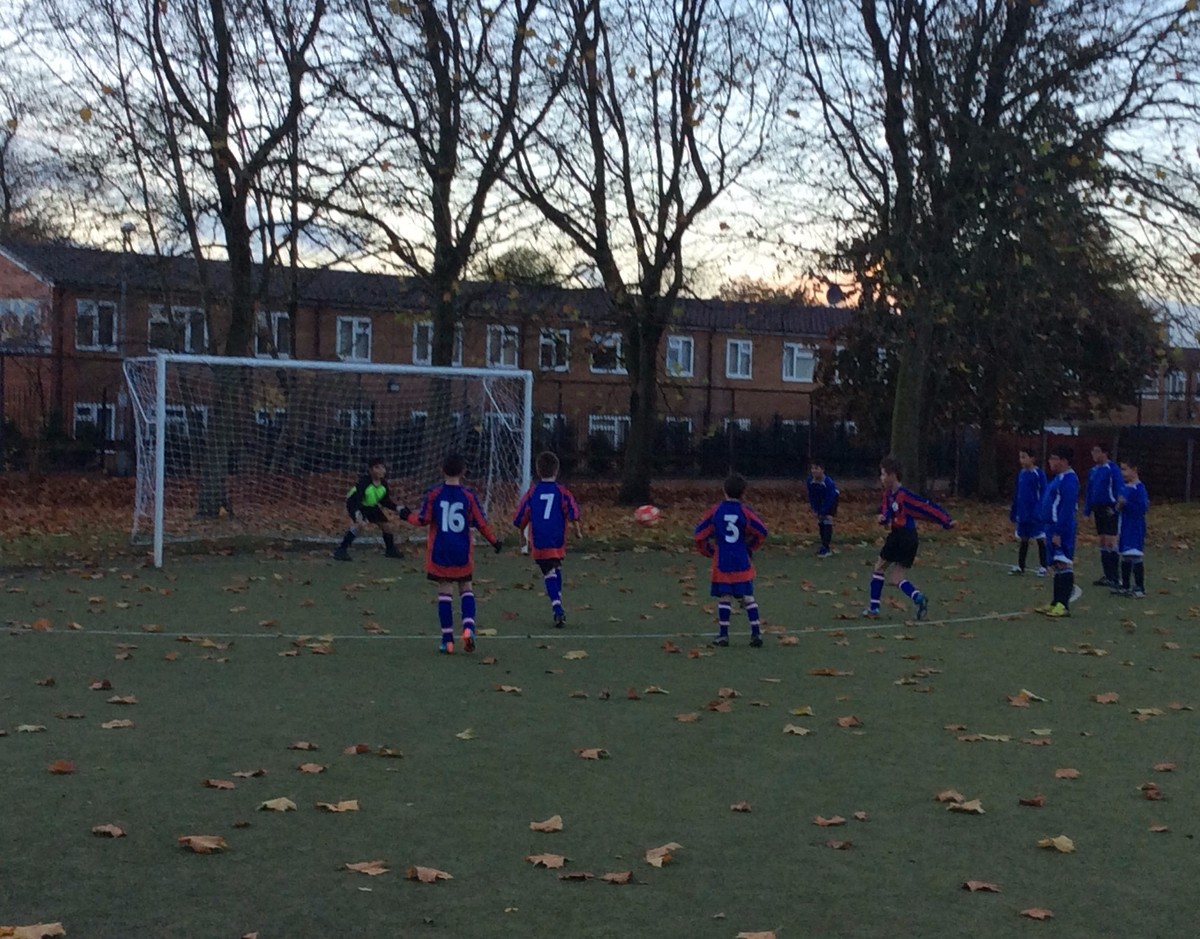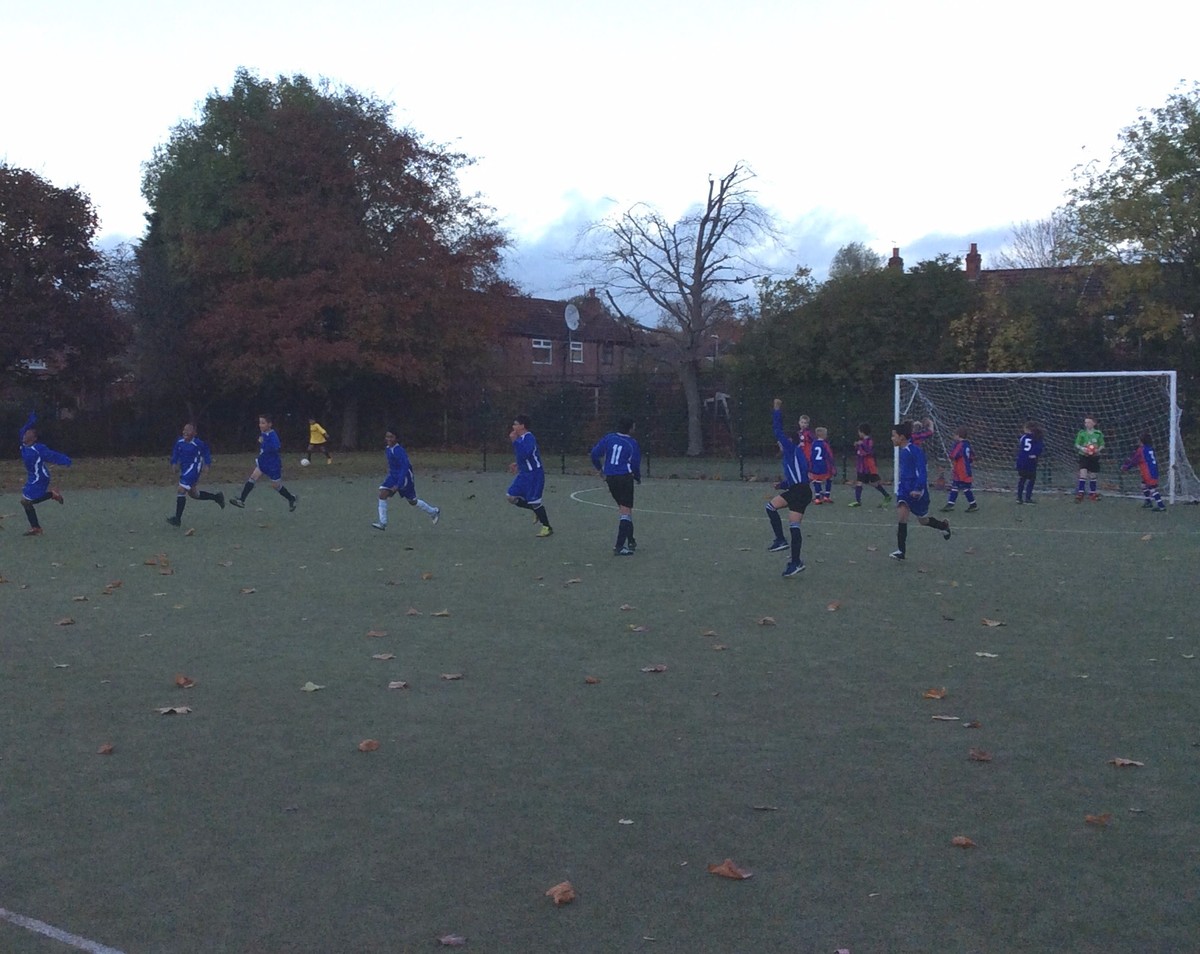 Zaid (St Luke's Goalkeeper) ready for a The St Luke's team celebrate after scoring a St James' penalty. second half goal.
Our second match of the season was played against Abbey Hey Primary school on the 25th November. Again this was an away match and it was also played on a grass pitch. The weather was very cold and we just about managed to play the match before the winter sun set completely. Despite not getting a victory, all the boys played the match in the correct spirit and was thoroughly enjoyed by all.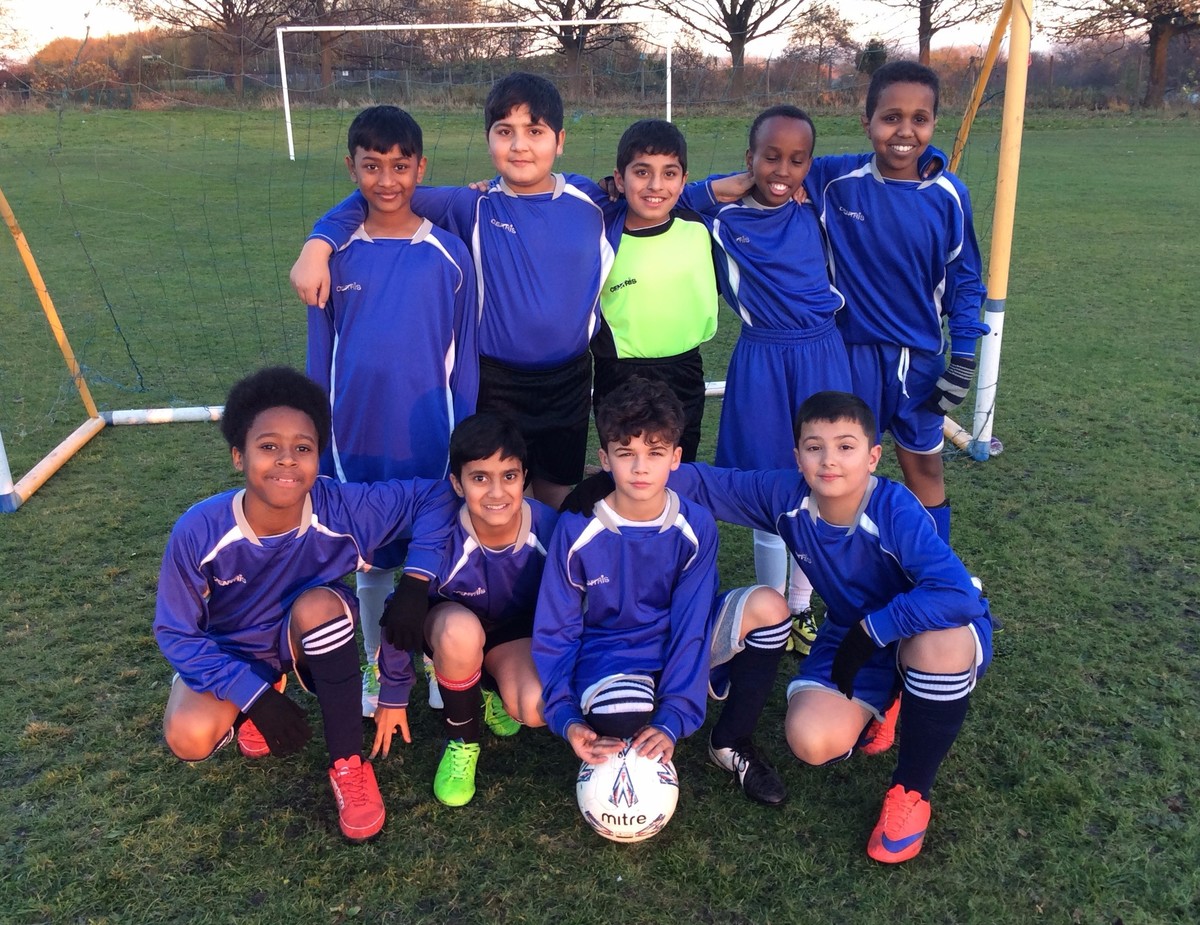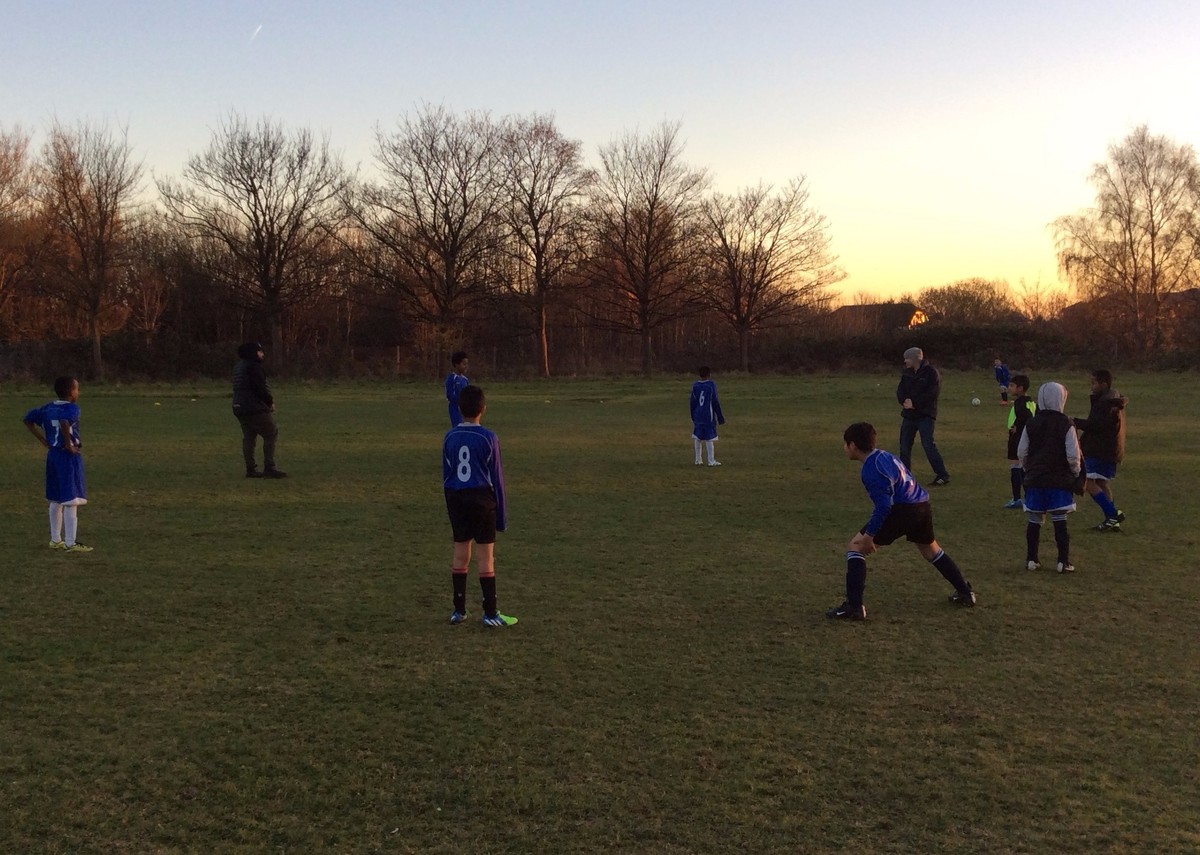 Another proud team picture before the match begins. The players understand the importance of 'warming up' before playing sport or exercise.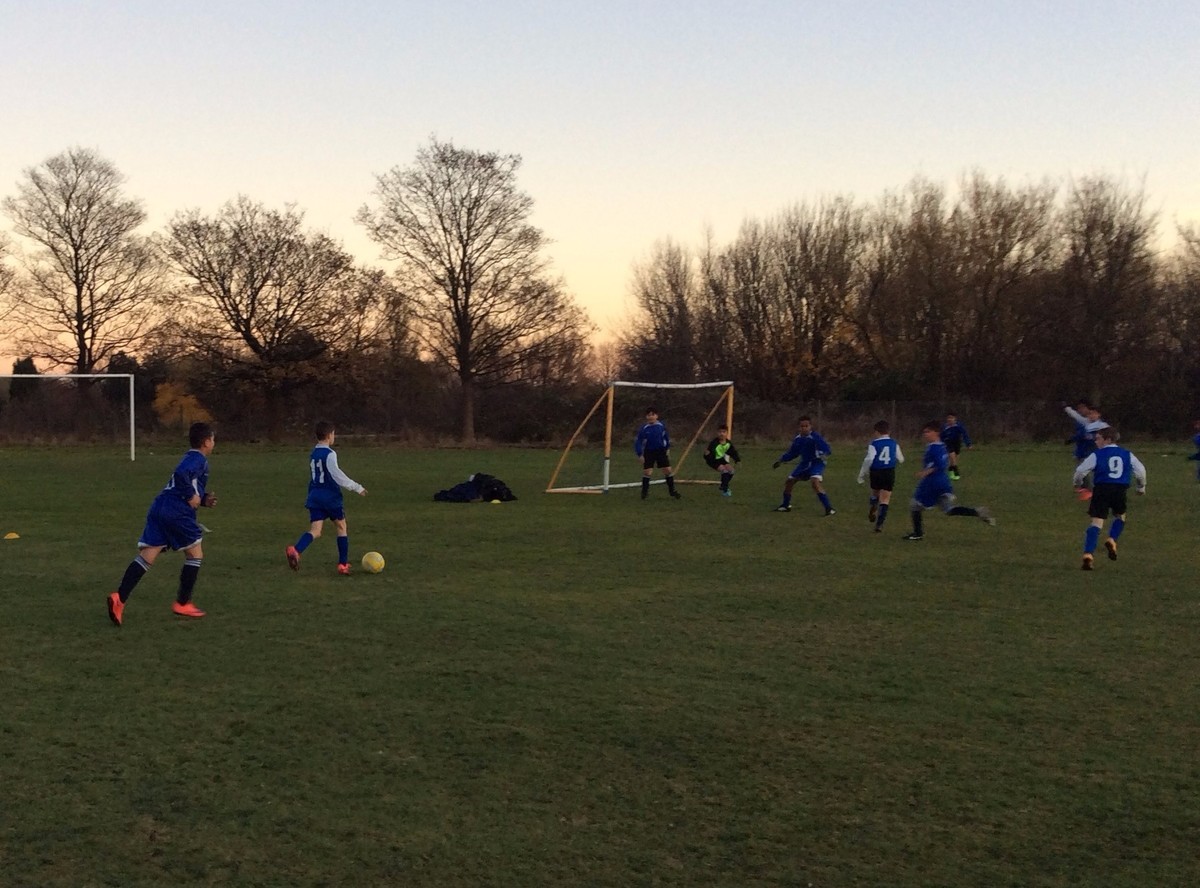 The St Luke's team focus on their defending during the match.
2017 has been busy so far for the St Luke's football team. Having established a fantastic new contact at Manchester College (Nicholl's Campus) for our 'home' matches, we have been able to play our 4th league match against St Joseph's Primary School. The game took place on the 3rd February 2017 and despite not getting a victory the match was played in the correct manner and the boys did themselves and our school proud.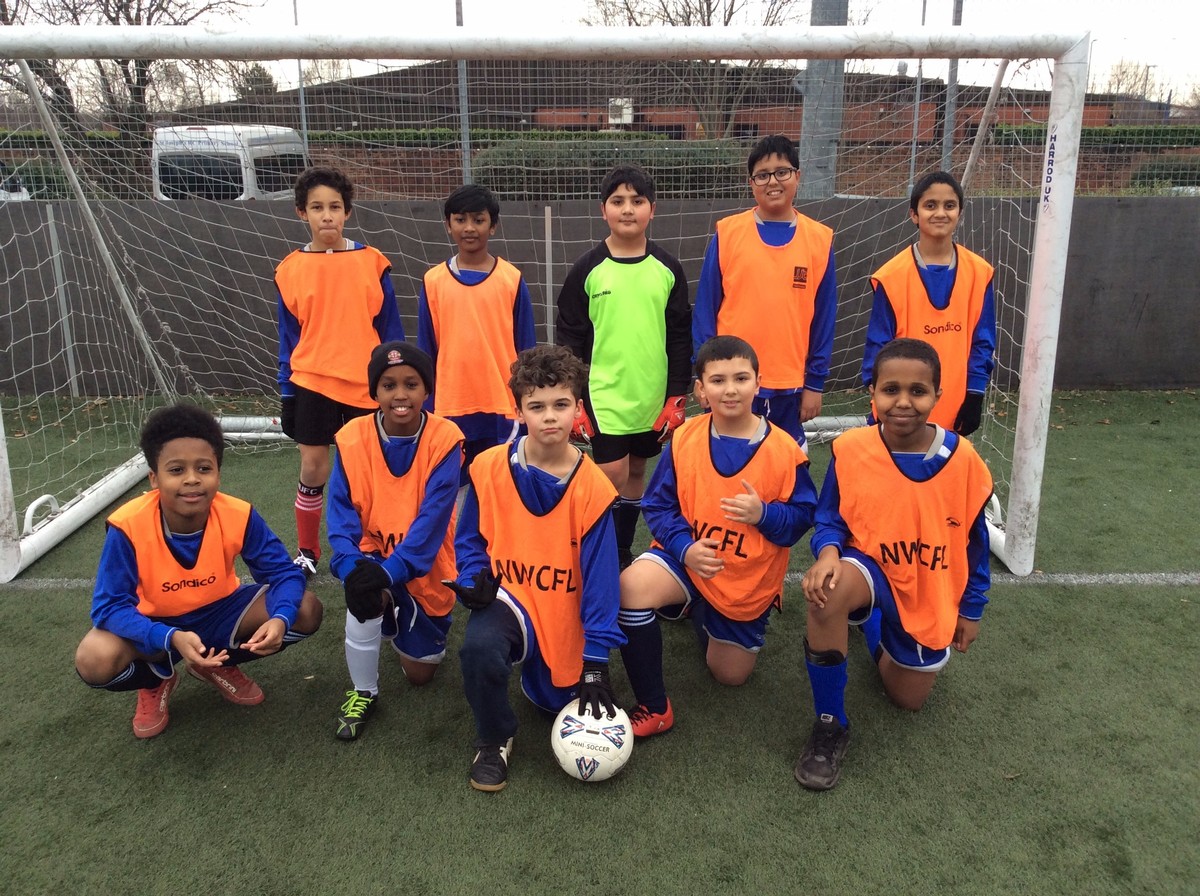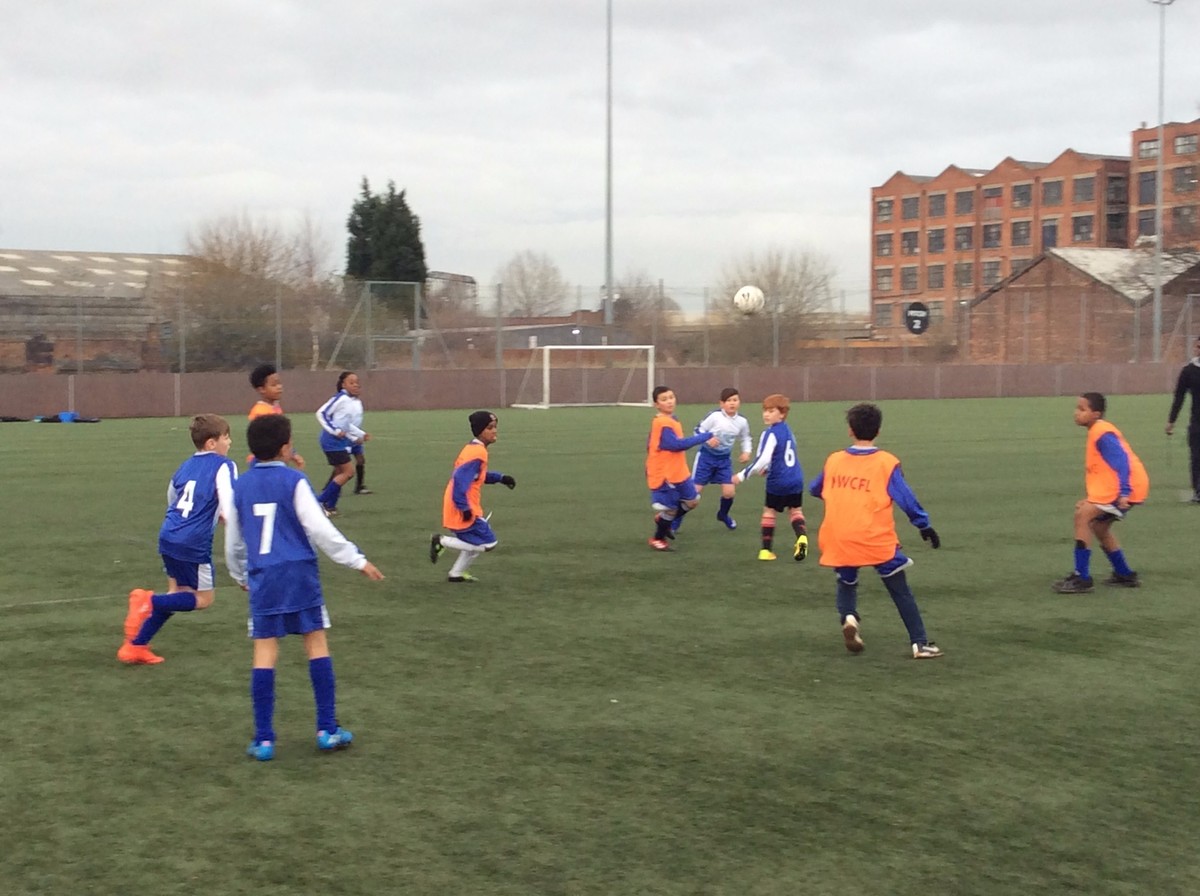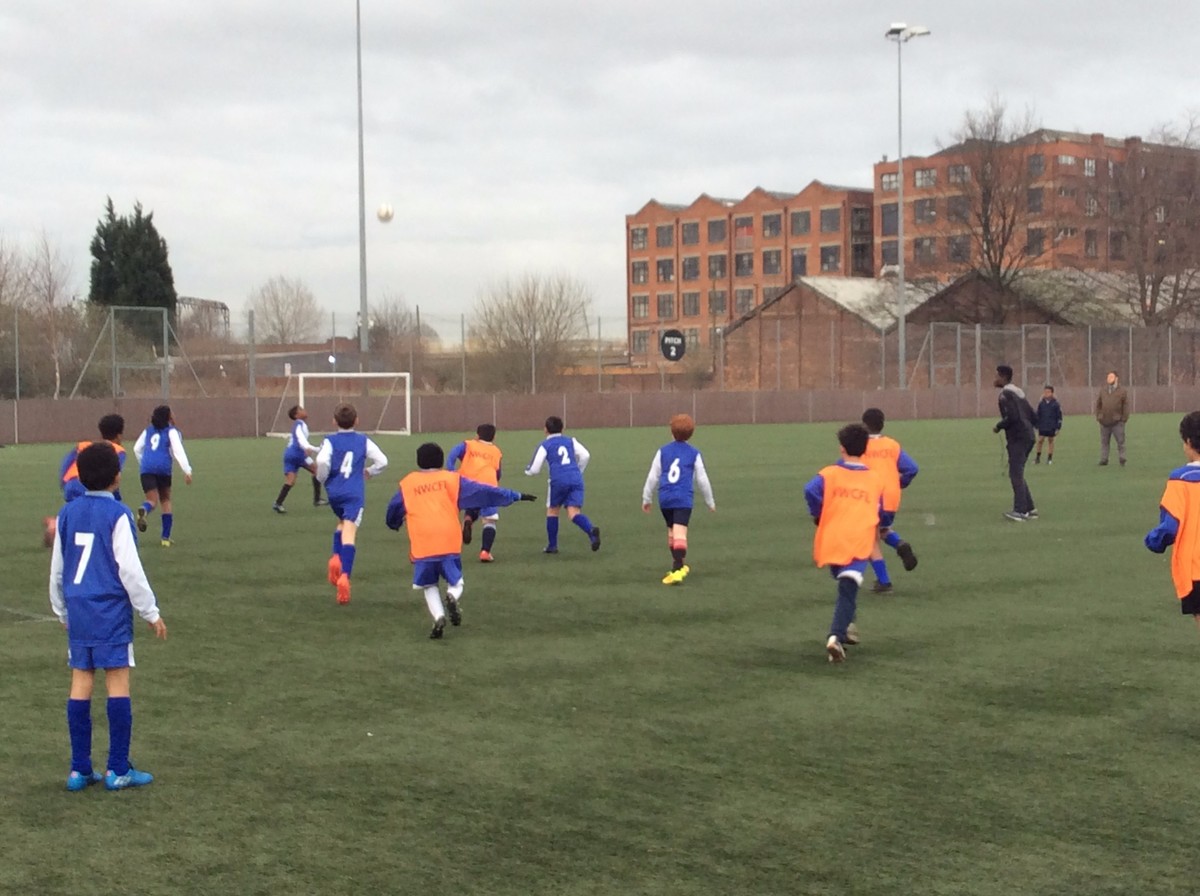 The St Luke's Team (Orange) compete for the ball during the match. Thank you to Manchester College for hosting the match; the St Luke's team really enjoyed playing on your 3G pitch!
On March 15th the St Luke's Boys' football team played their final league match of the 2016/16 season. The team travelled to Sacred Heart Primary School on a glorious, sunny afternoon. Because it was the final game several Year 5 boys played so the could sample what was to come when they reached Yr 6 - the year when they can play for the team more regularly. Despite a narrow lose of 2-0 the boys played fantastically well and gave a very good account of themselves. Well done to ALL the boys who have represented St Luke's football this year, you have done yourselves and the school proud; I hope you continue playing for your chosen high school teams. Look out for news of 'friendly' games that will be played until 'now' and the end of the year.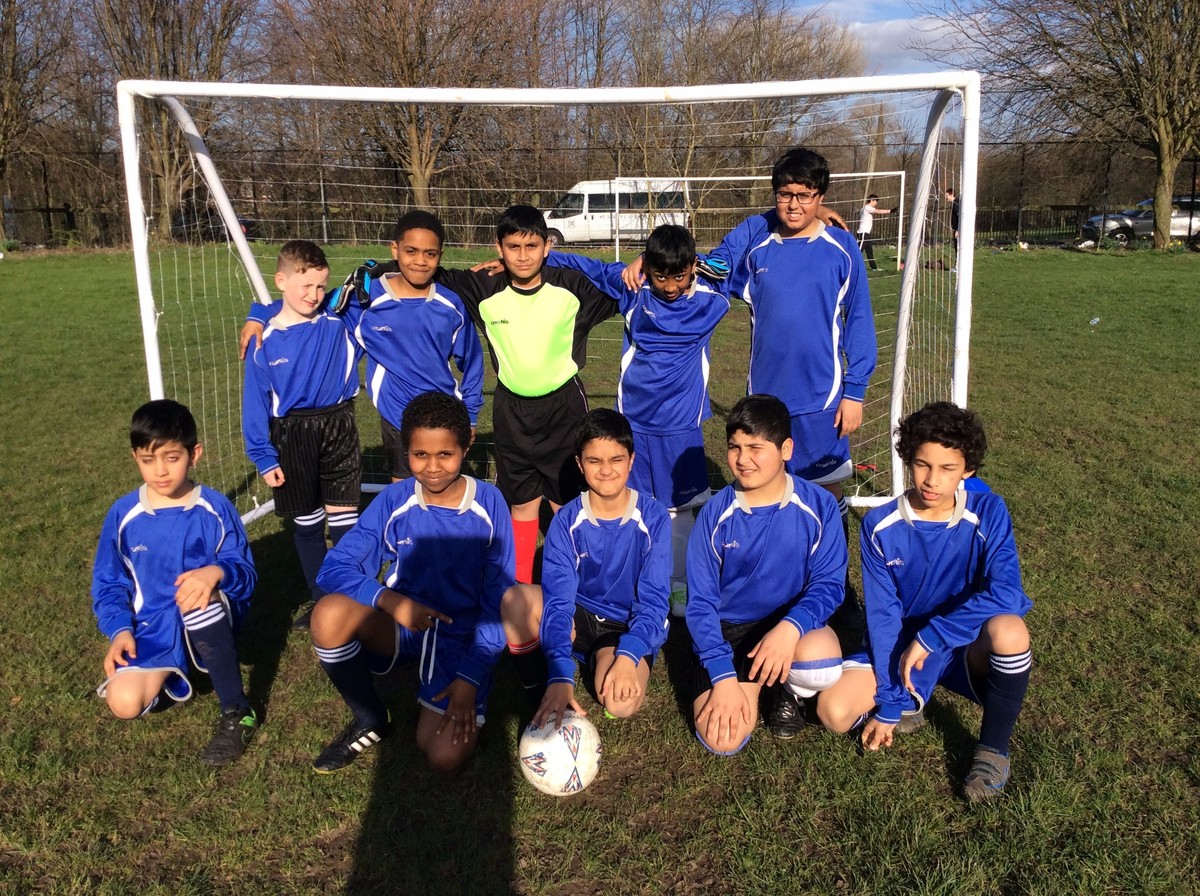 The final team photo for the 'East Manchester X' League matches.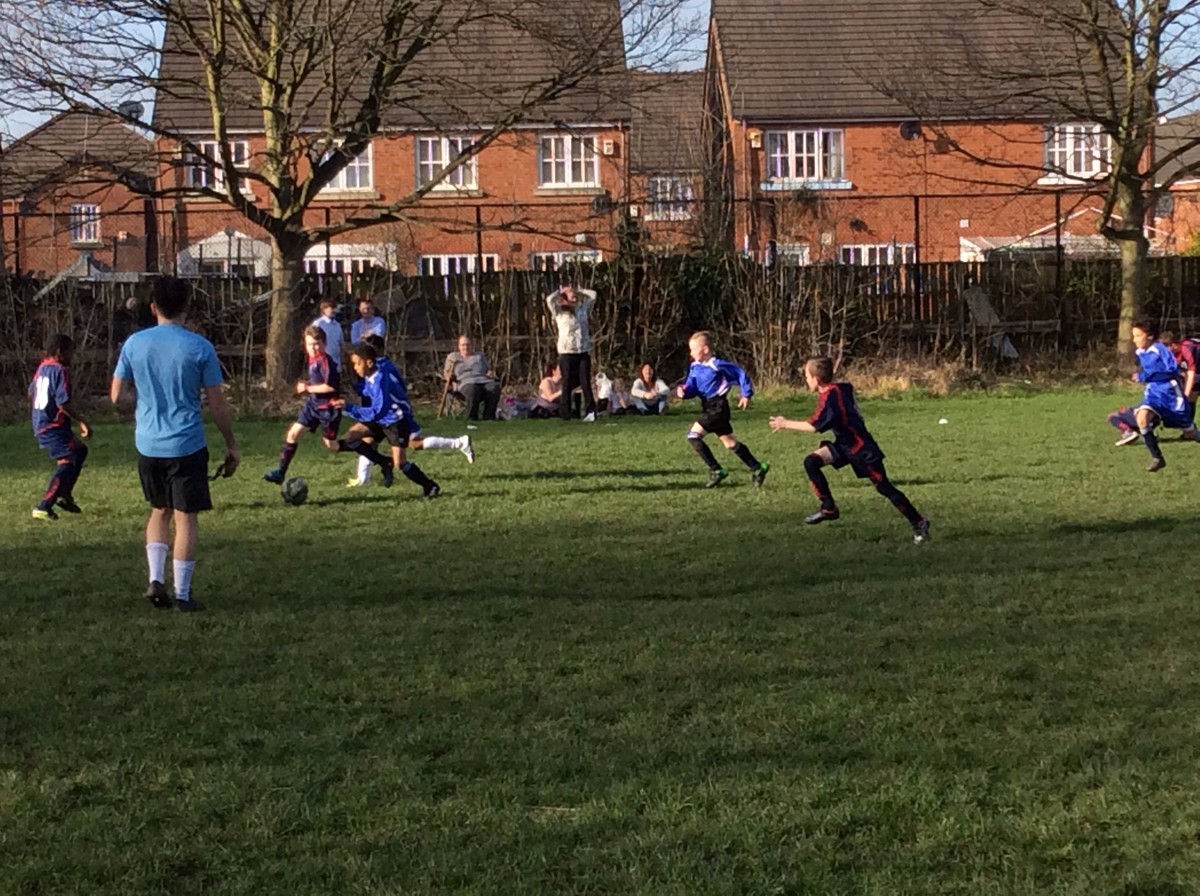 Abdullah (Yr5h) goes on an attack in what was a very close and competitive match.
If you want to see more information about the games you can access the official F.A site for the league by clicking on the link below.
The F.A East Manchester X Primary Football League
Girls' Football Team
Following on from last year's success, we have again this year a Girls' Football team and they played their first match against Plymouth Grove primary school on the 19/12/16. It is fabulous that so many girls at St Luke's want to play football and I we look forward to arranging/playing more games this academic year against nearby schools. Well done to those girls who took part in the game; despite losing 4-2, everyone who played said it was a great experience.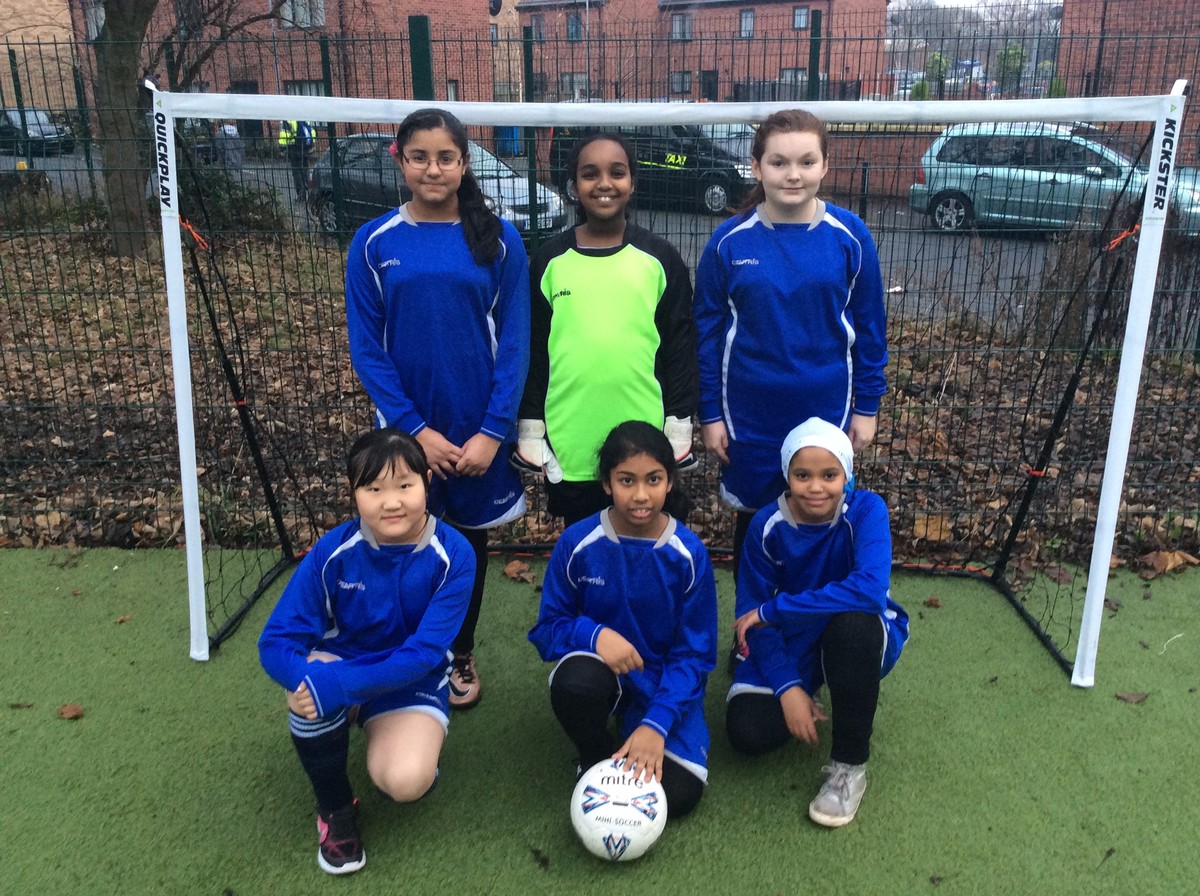 The proud girls playing their first match of the 16/17 season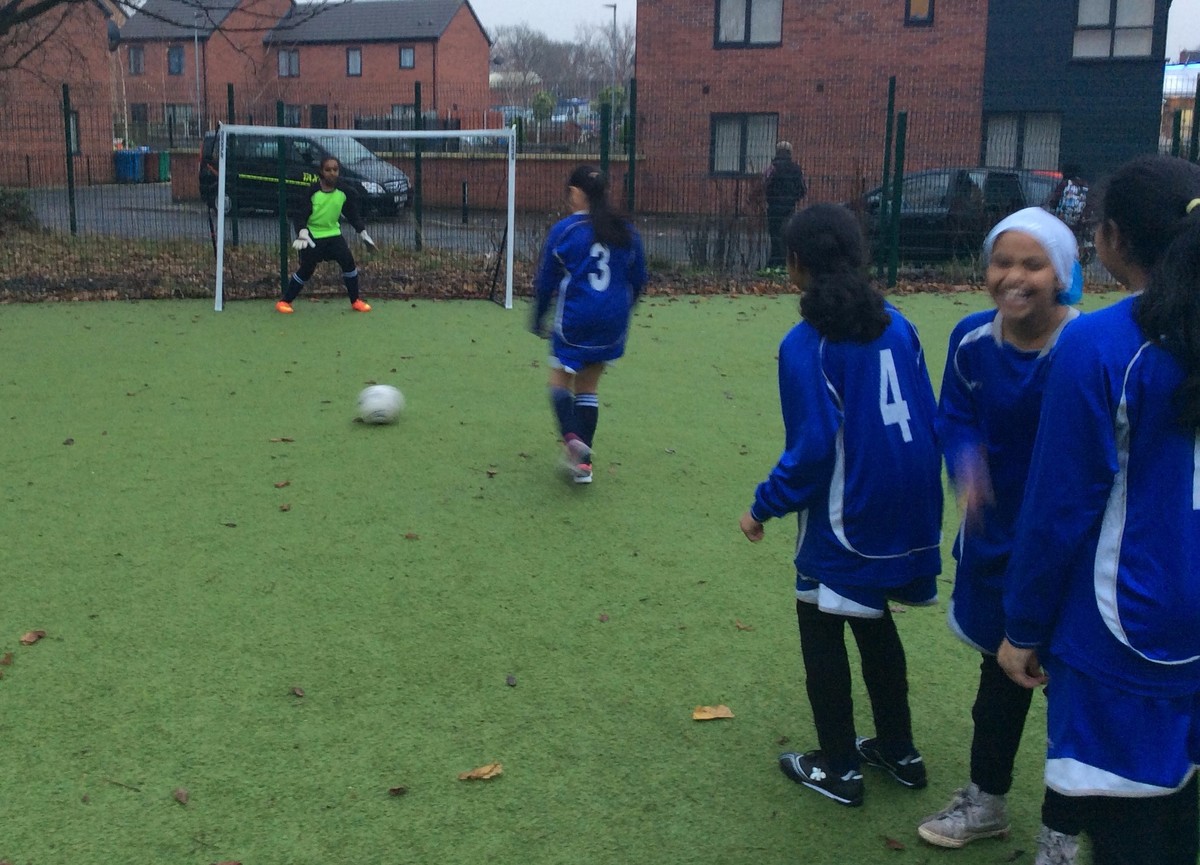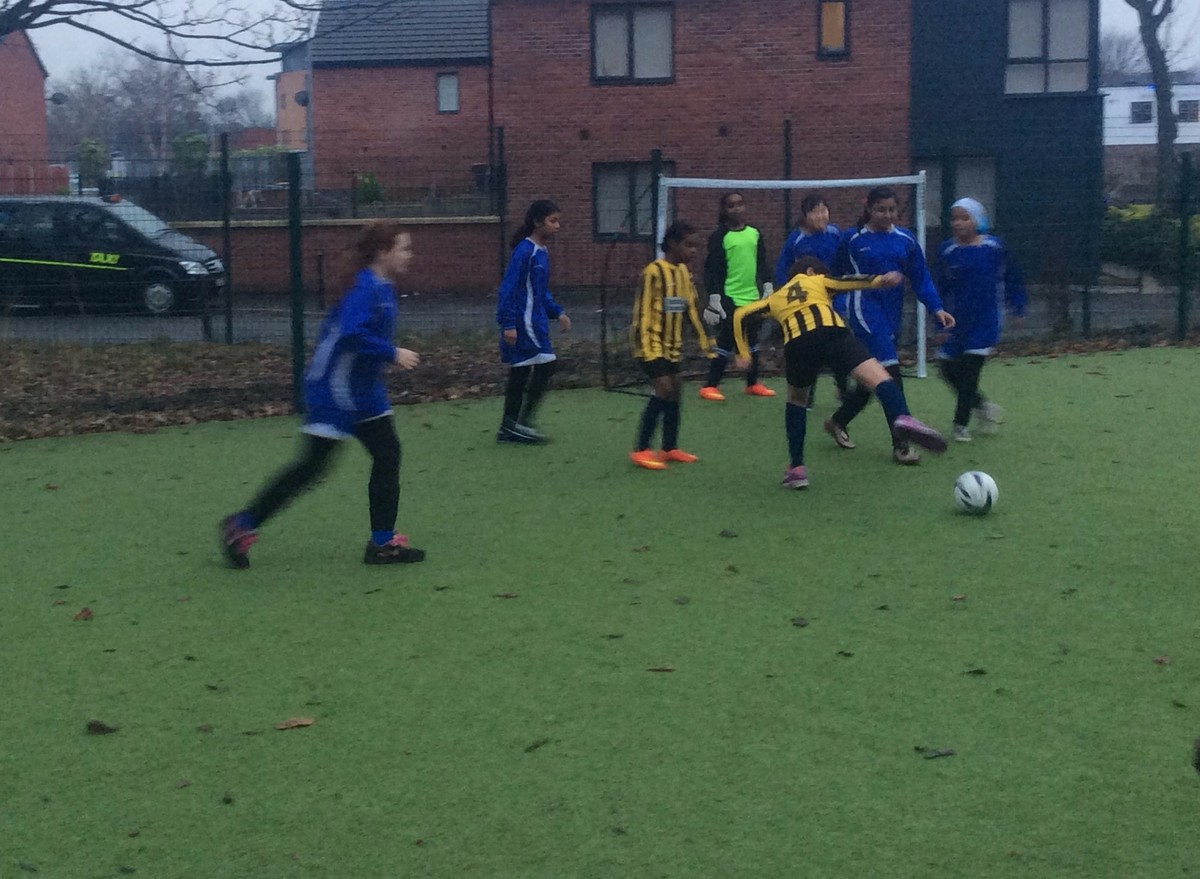 Shooting practise before the game begins. St Luke's defend a Plymouth Grove attack.
Fitness Club
Here at St Luke's we try and promote an active and healthy lifestyle and the importance of physical exercise. This term (and continuing throughout the year) KS2 pupils have participated in a Fitness and Exercise club. Here, the pupils learn to perform different exercises safely and also gain knowledge about muscle groups within the body and what happens to our bodies as a result of exercise. The club proved very popular and as in response to this will be throughout the year, allowing as many pupils as possible to enjoy exercising in a structured 'fitness class'.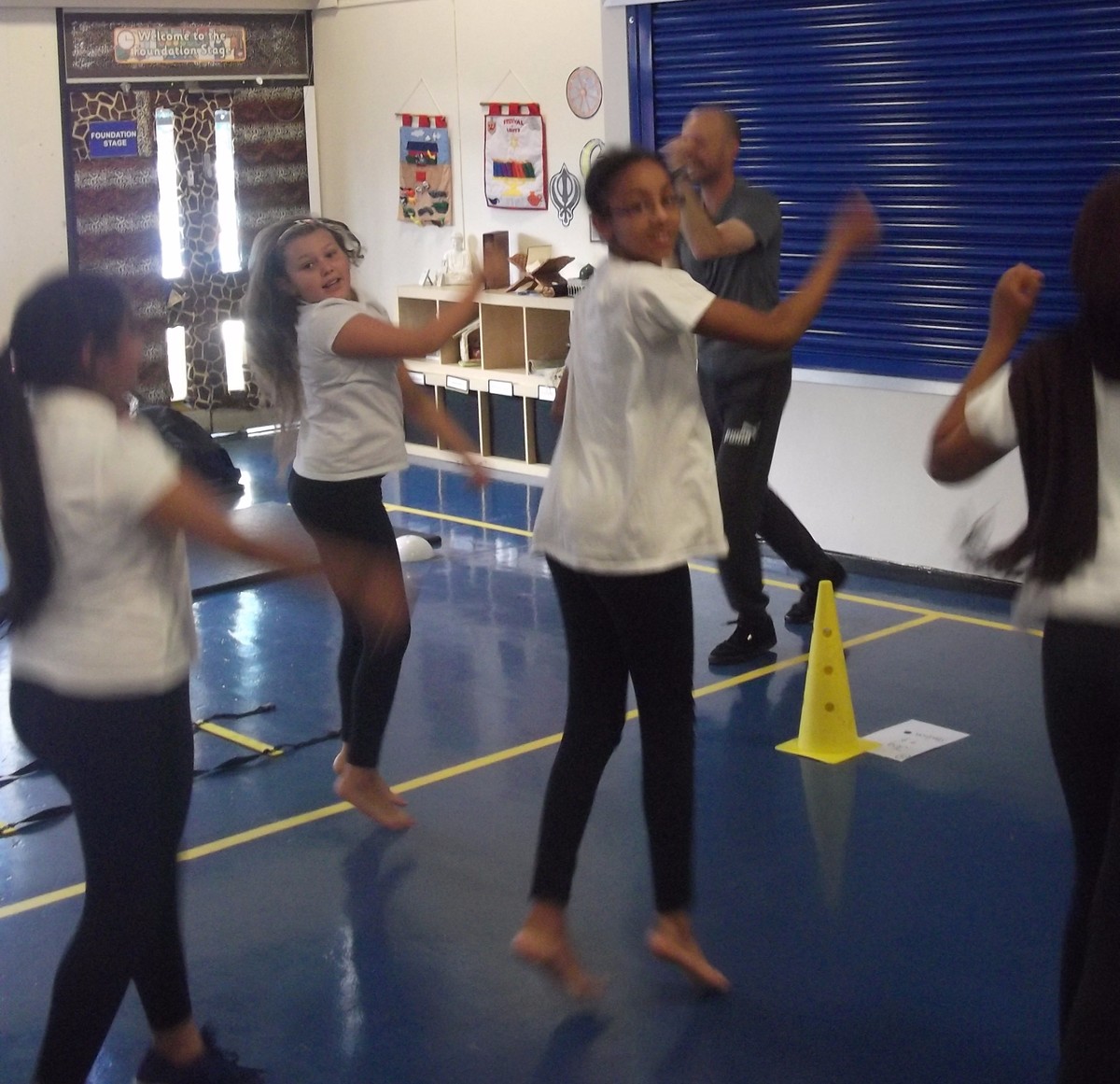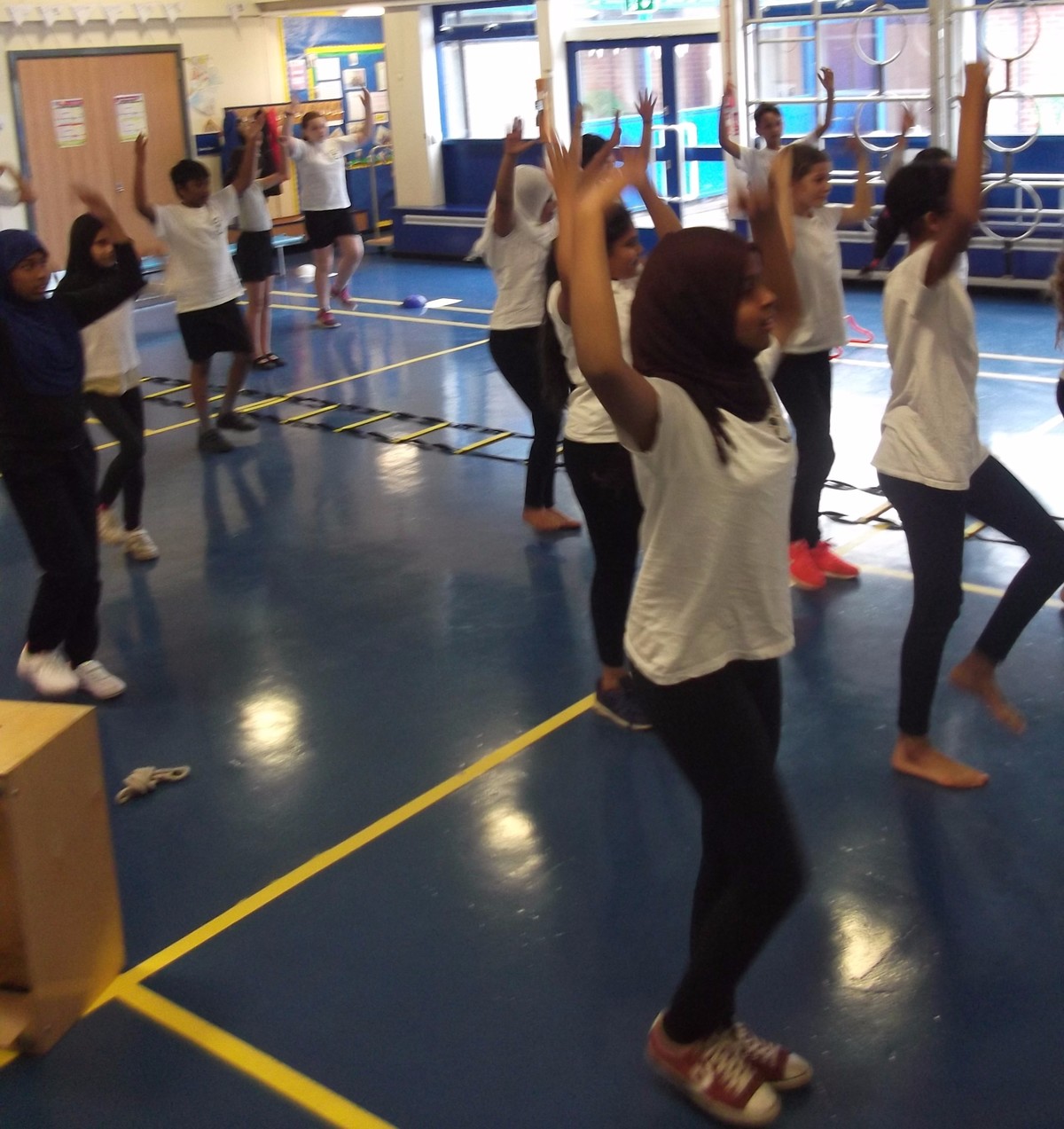 Pupils learn the importance of 'warming up' before the exercise circuit begins.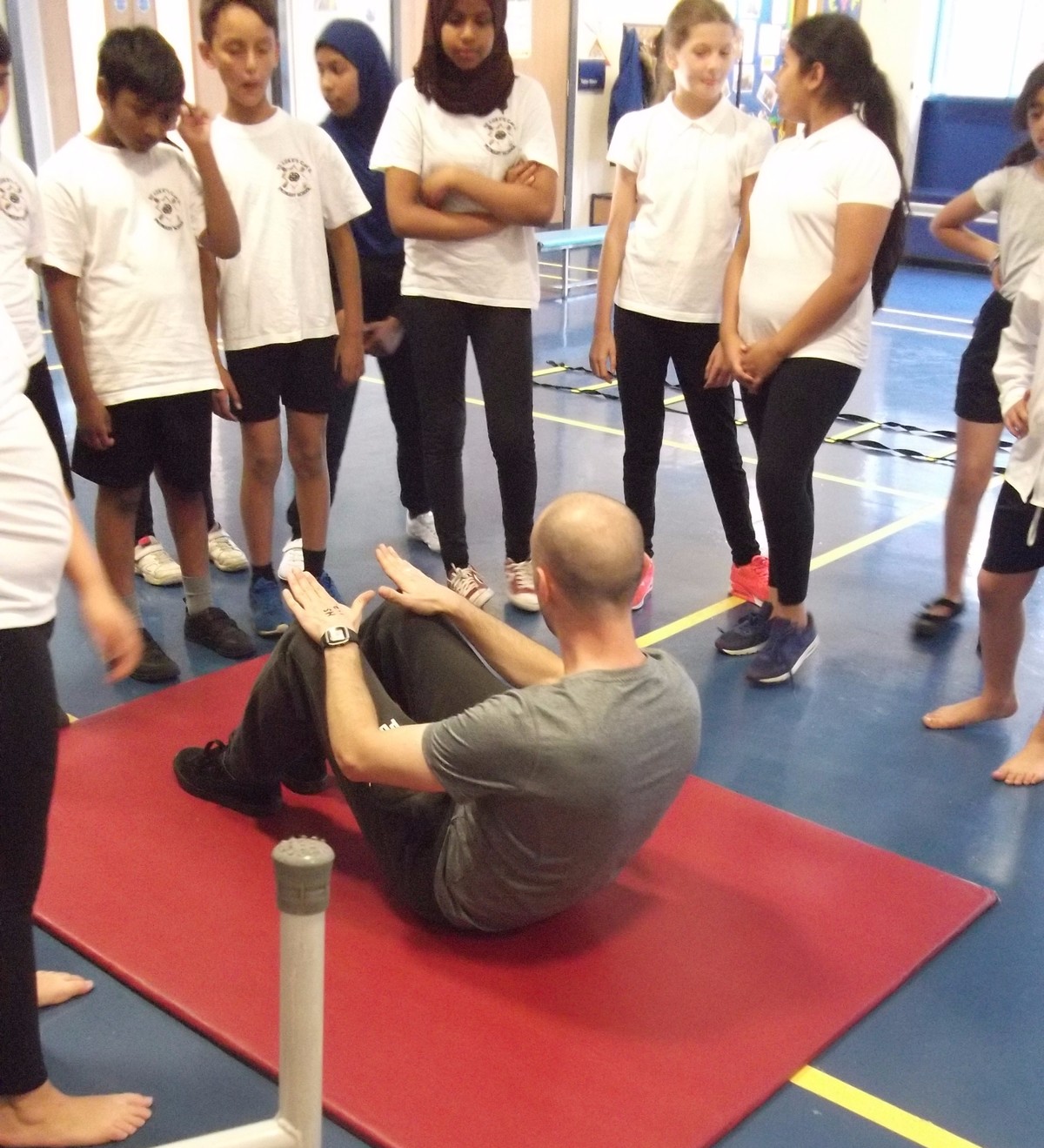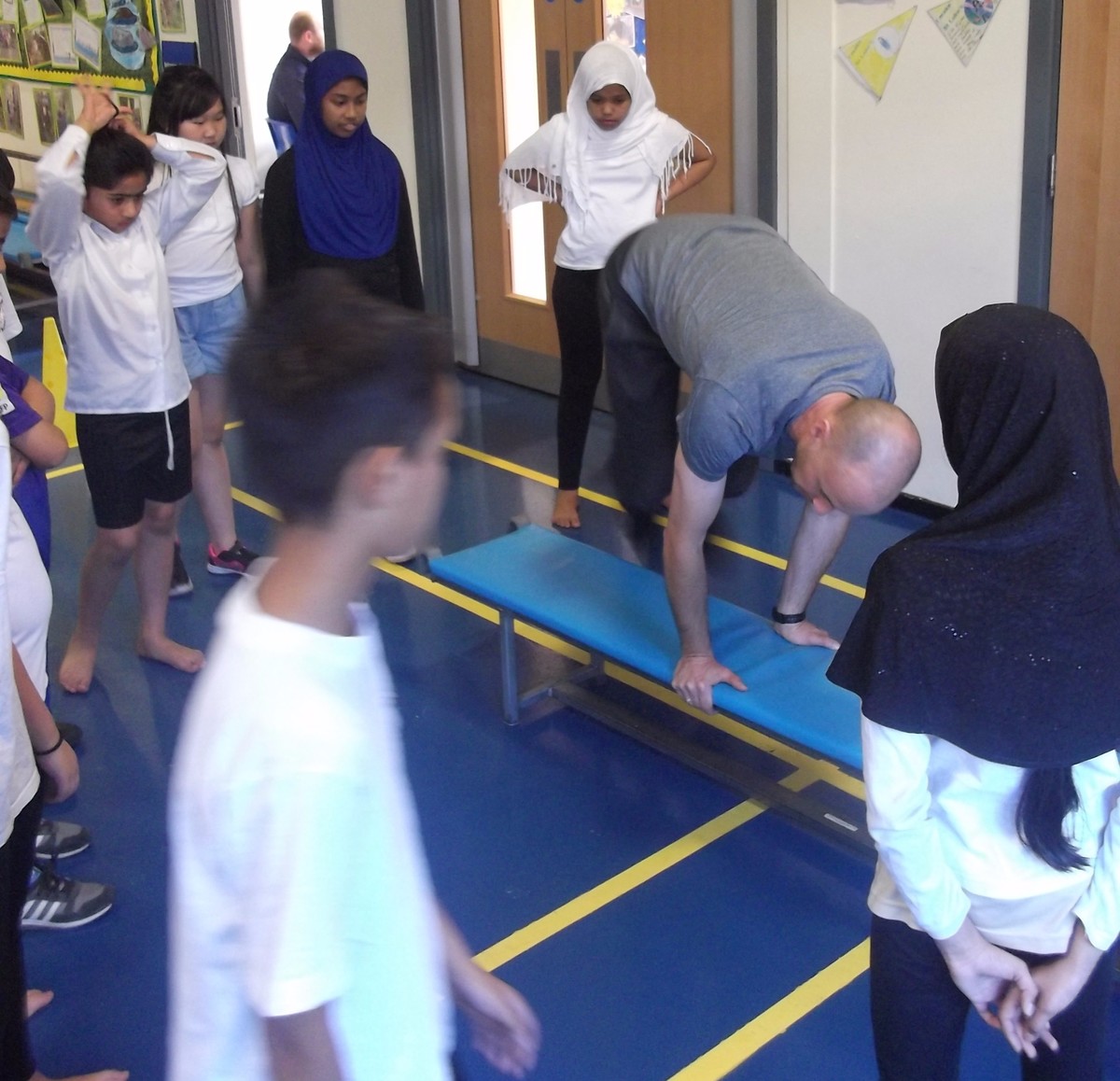 Mr Addison demonstrating the exercises within the circuit so pupils are aware of correct technique and safety.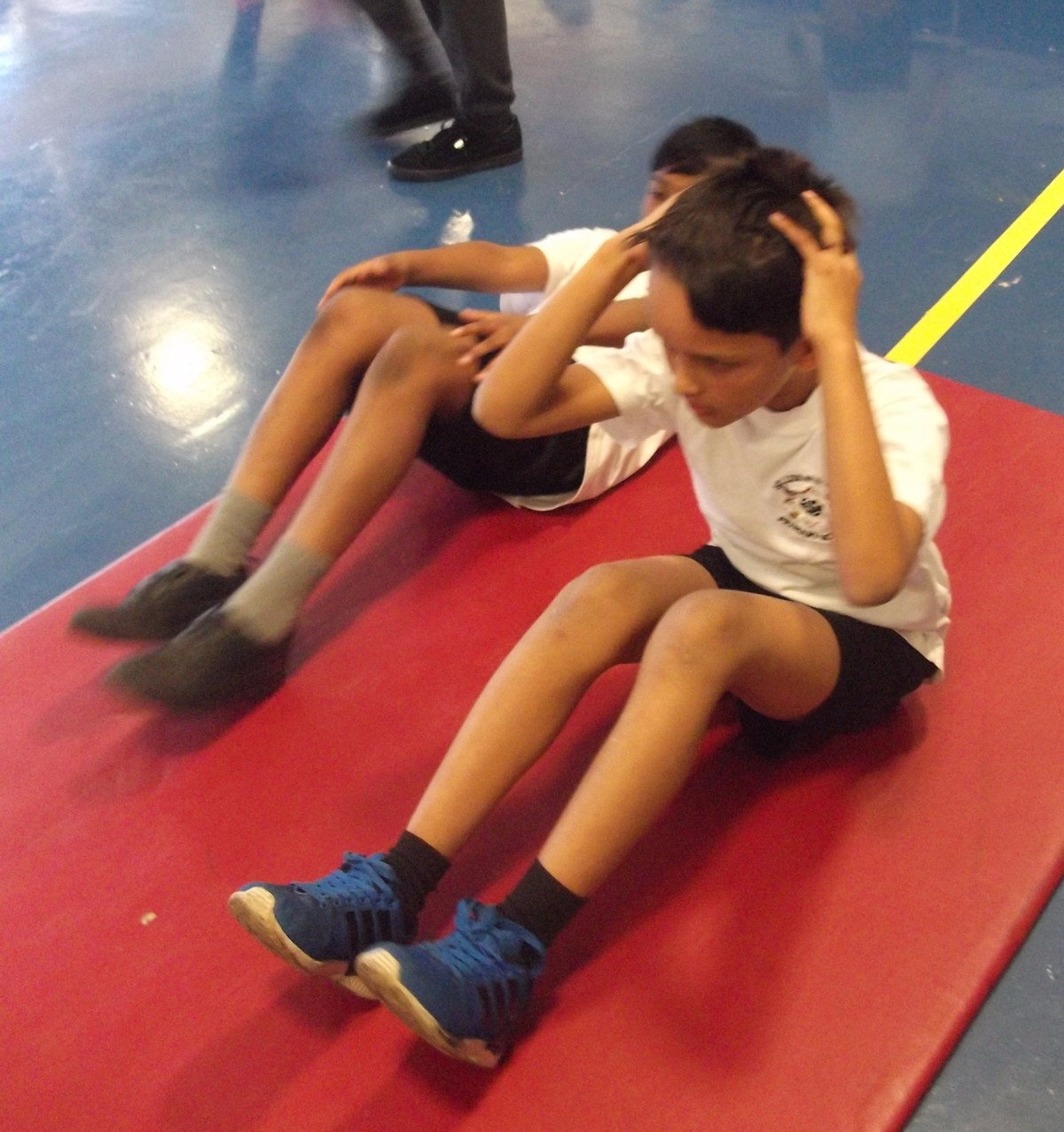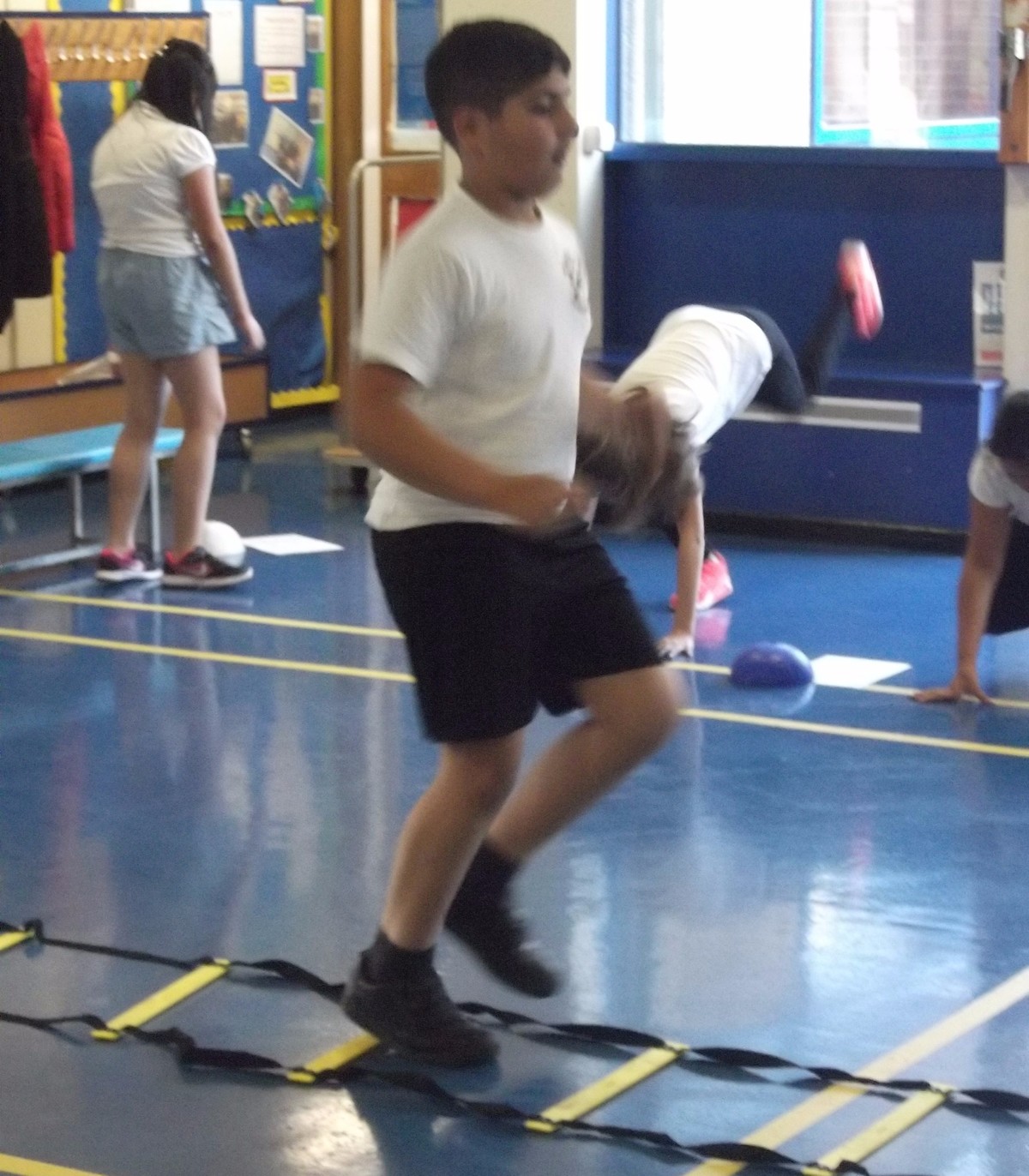 Pupils exercising at each station, all showing correct technique.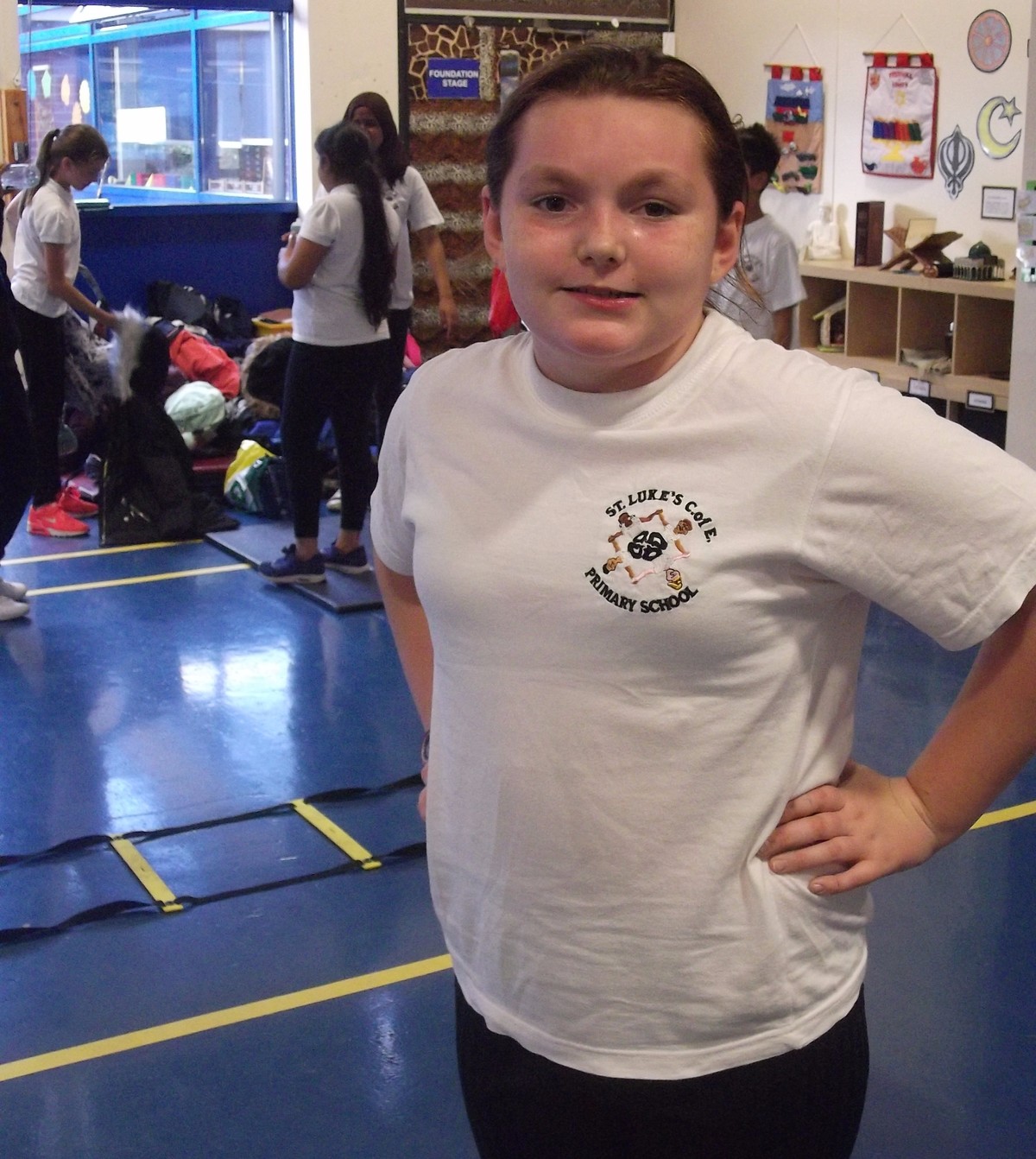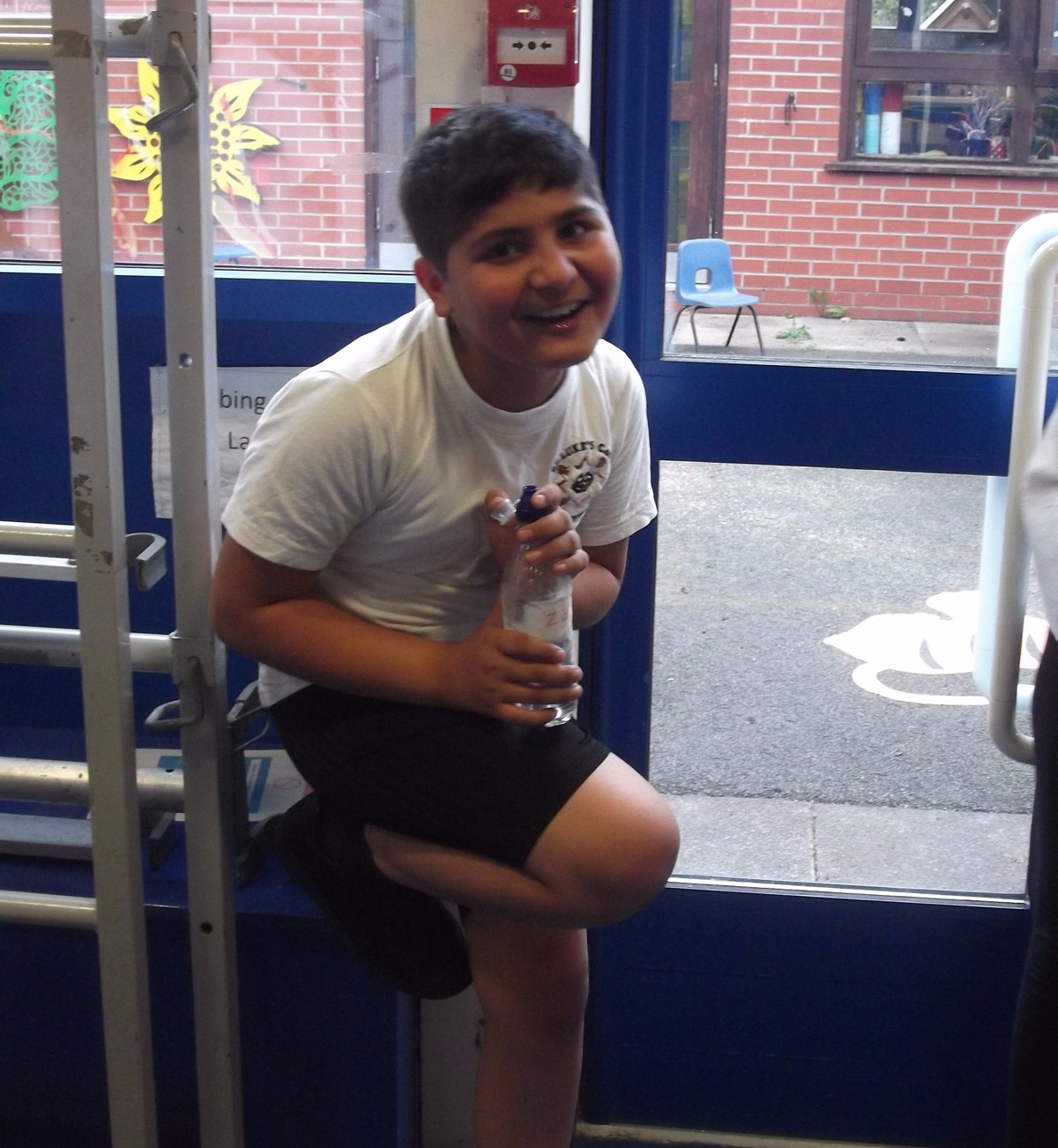 Children full of smiles and receiving a well earned drink at the end of the session. Exercise is fun!
Sports-hall Athletics
A highlight at the end of the first term is the annual Sports-hall Athletics competition. This year we entered a Year 5 team into what is always an enjoyable experience. Pupils got the chance to run in competitive relay races and participate in 'field' activities such as Javelin throw, the standing long jump and the timed speed bounce. It was a fabulous event and well done to all the children who took part!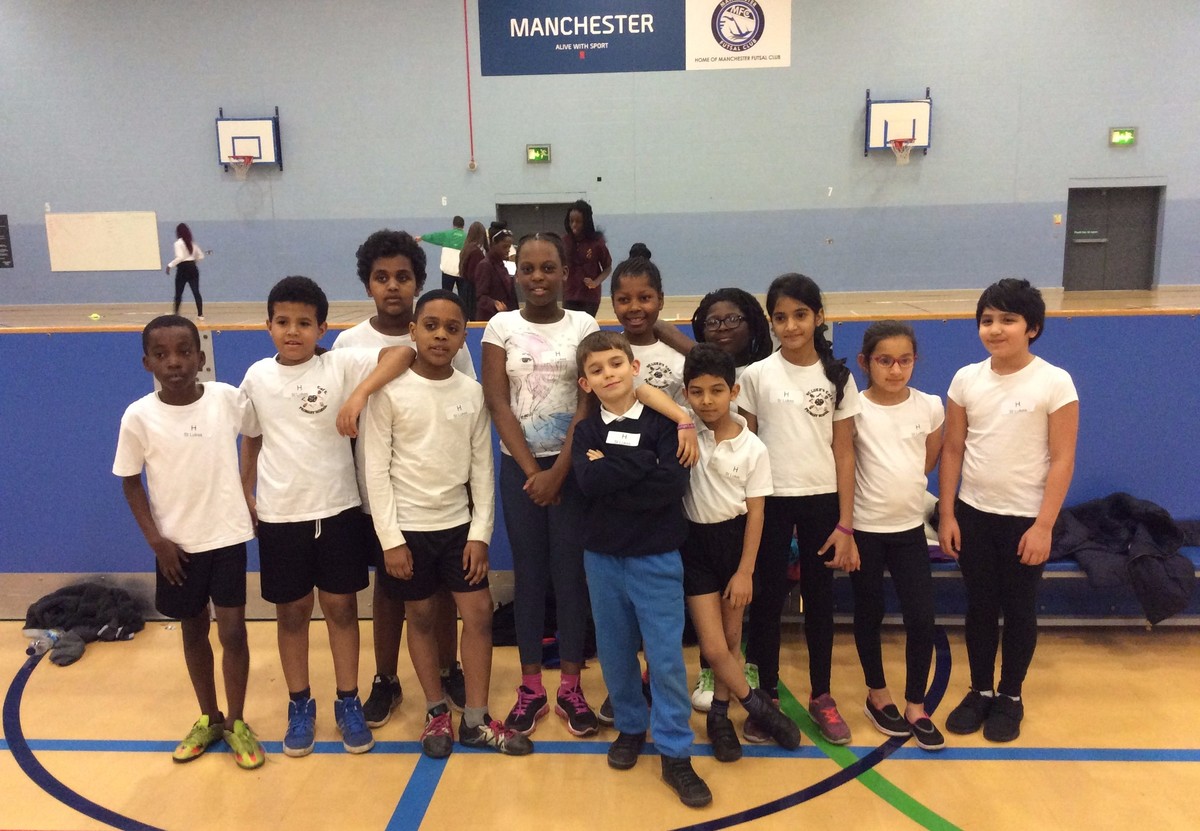 The Year 5 indoor (Sports-hall) athletics team.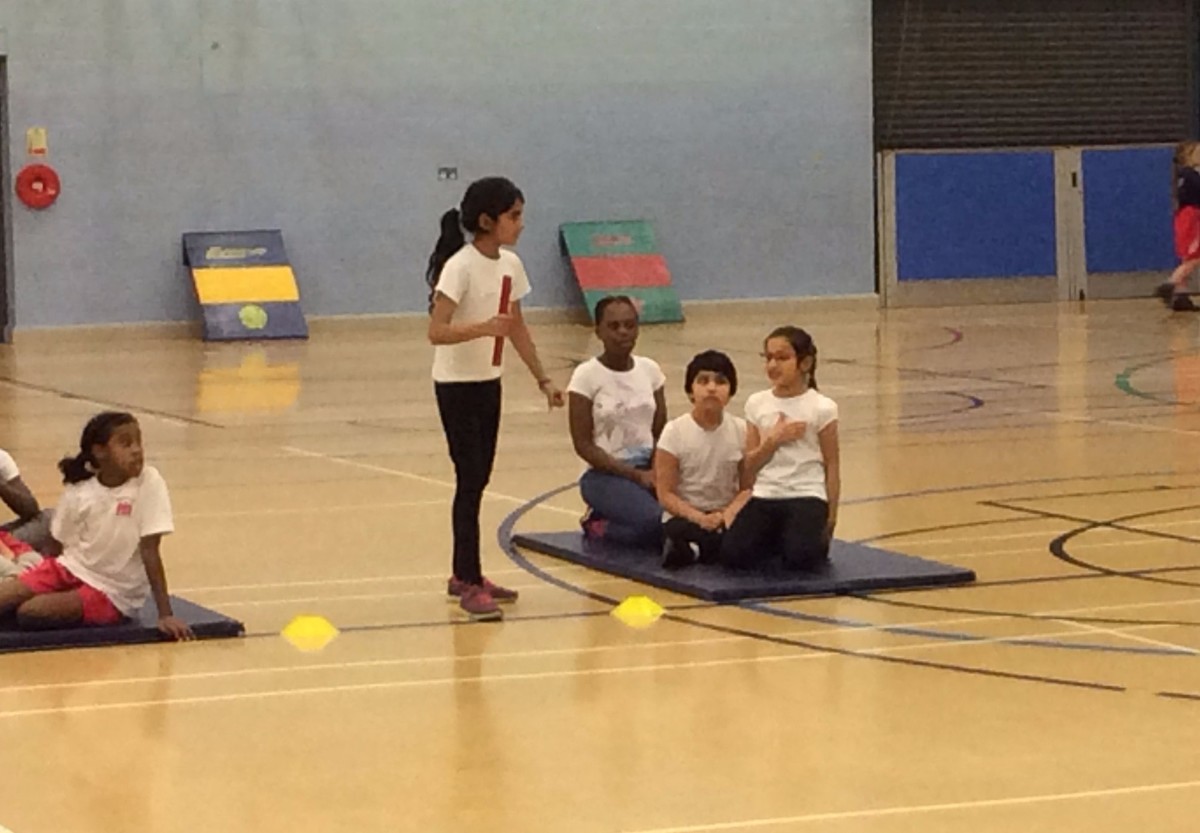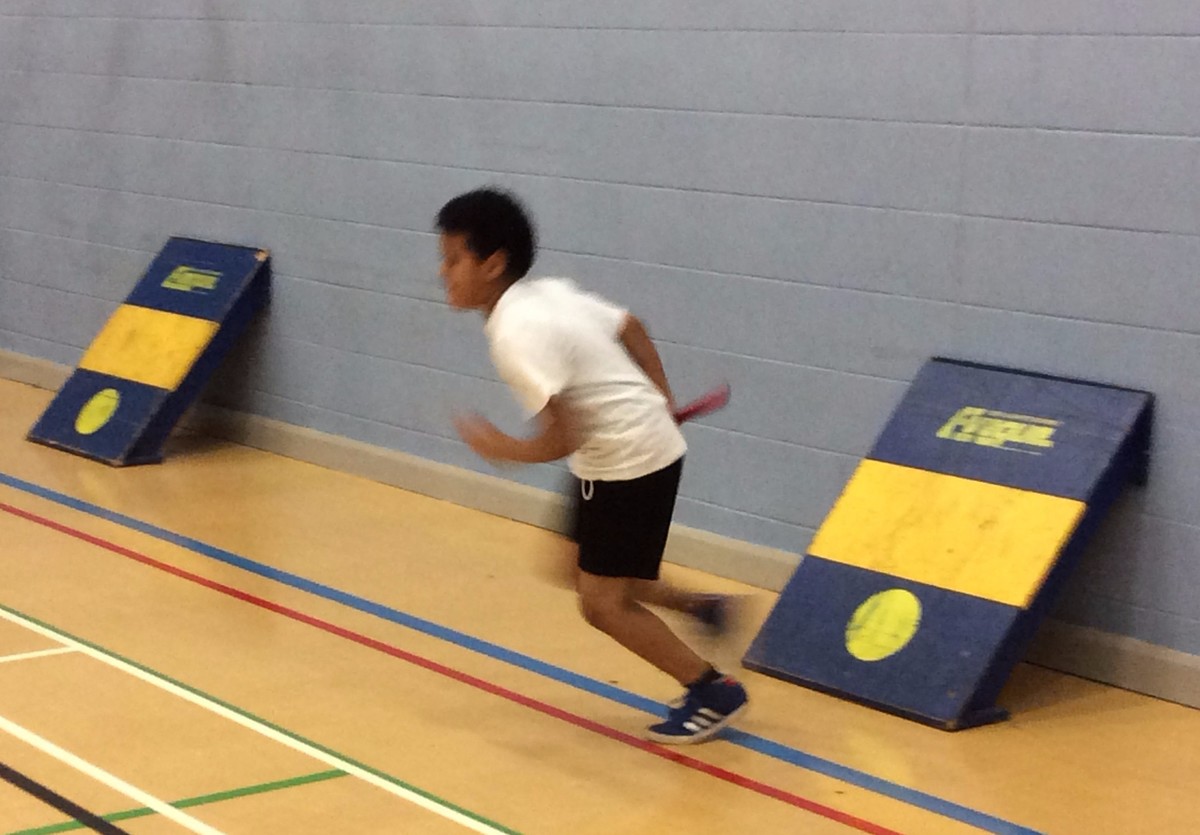 Ready for the relay to begin. Accelerating off the 'turn board'.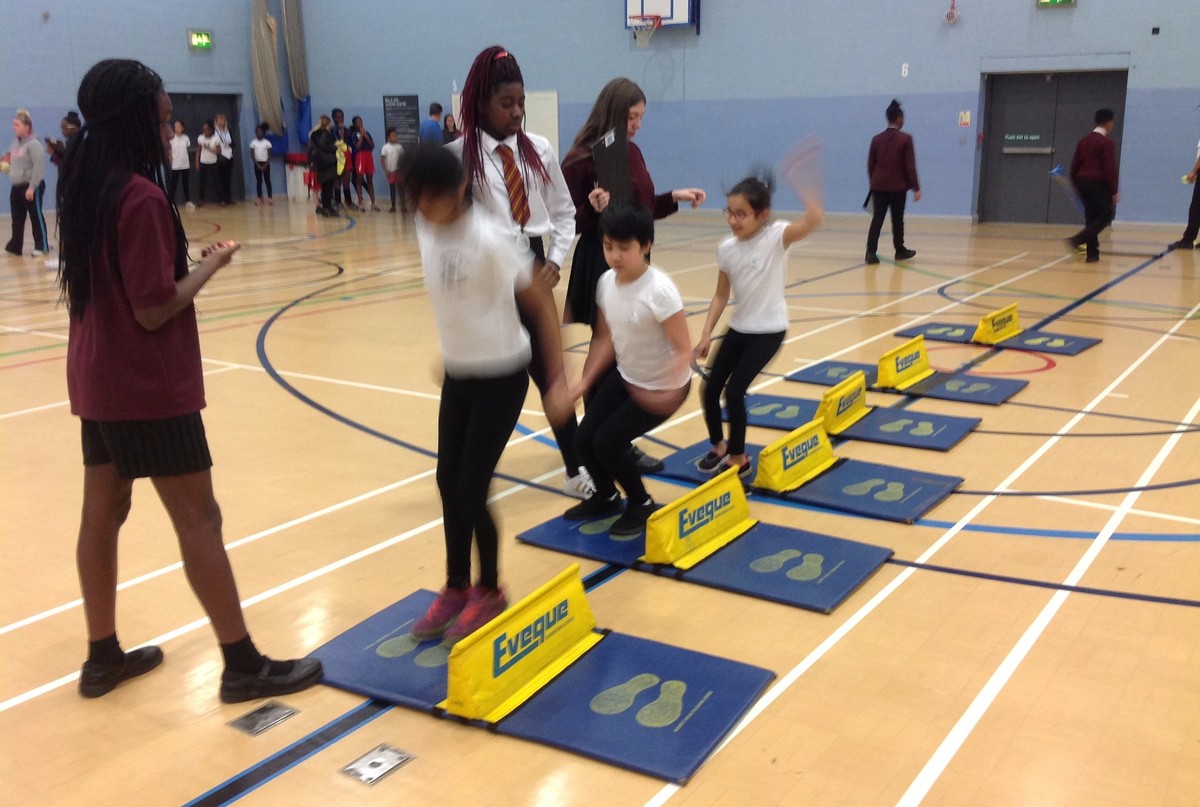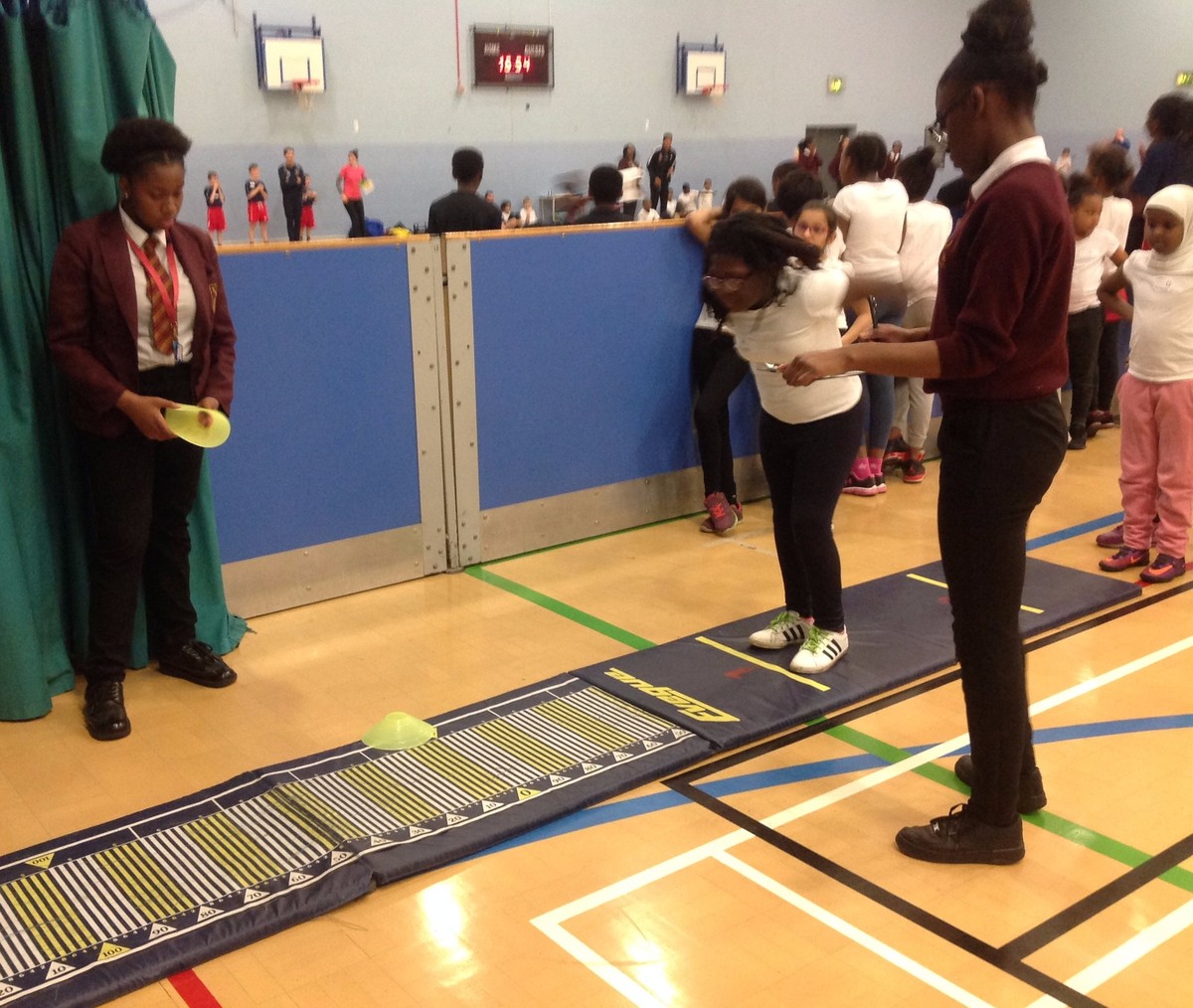 The year 5 girls seeing how far and how quickly they can jump!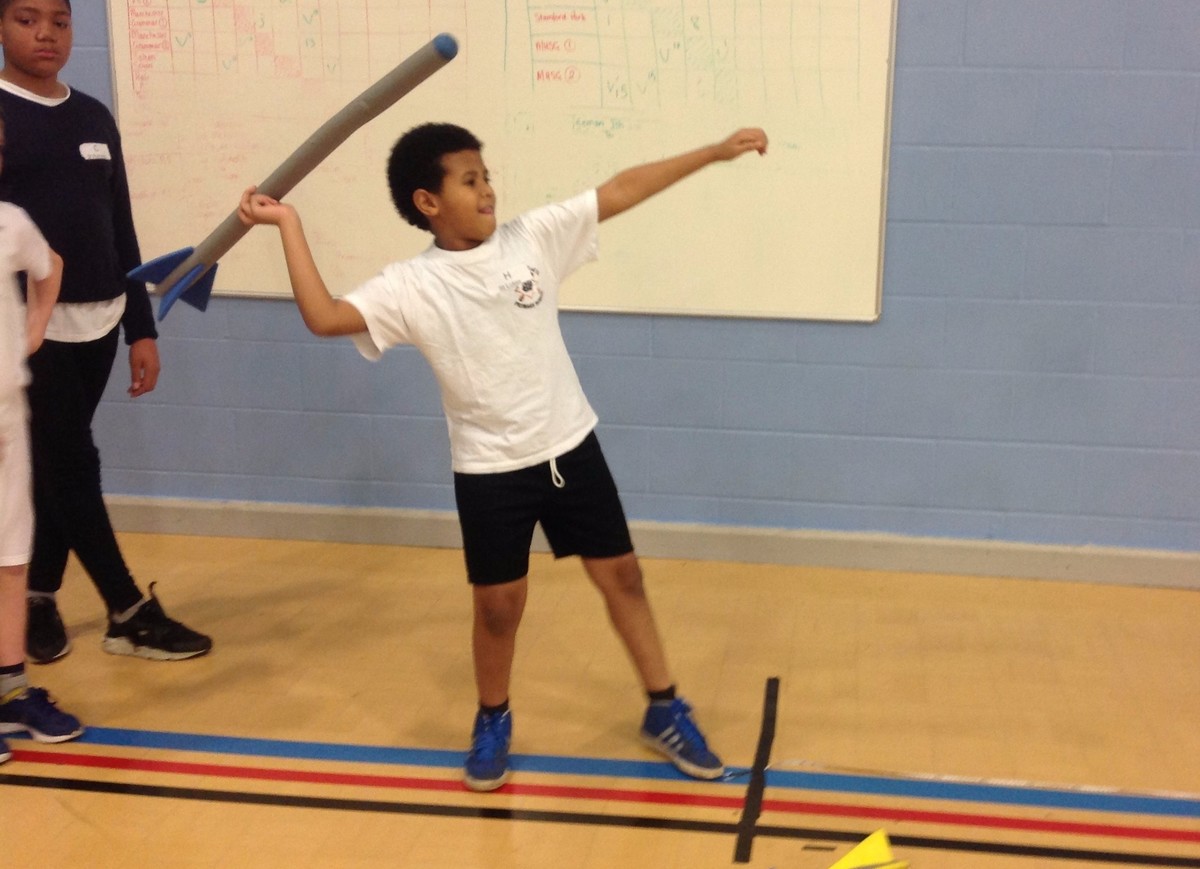 How far can you throw?
Tri-Golf
One of the many enjoyable events held during the summer term is the Tri-Golf annual competition, this year held at Platt Lane Sports Complex on the 19th June 2017. The aim of the competition is to introduce pupils to golfing activities and inspire them to take up the sport. This was a totally new experience for our pupils as they completed 12 'Golf Stations' based on either accuracy or distance. It was another fantastic experience and all our pupils came away with smiles on their faces and the desire to play more golf in the future.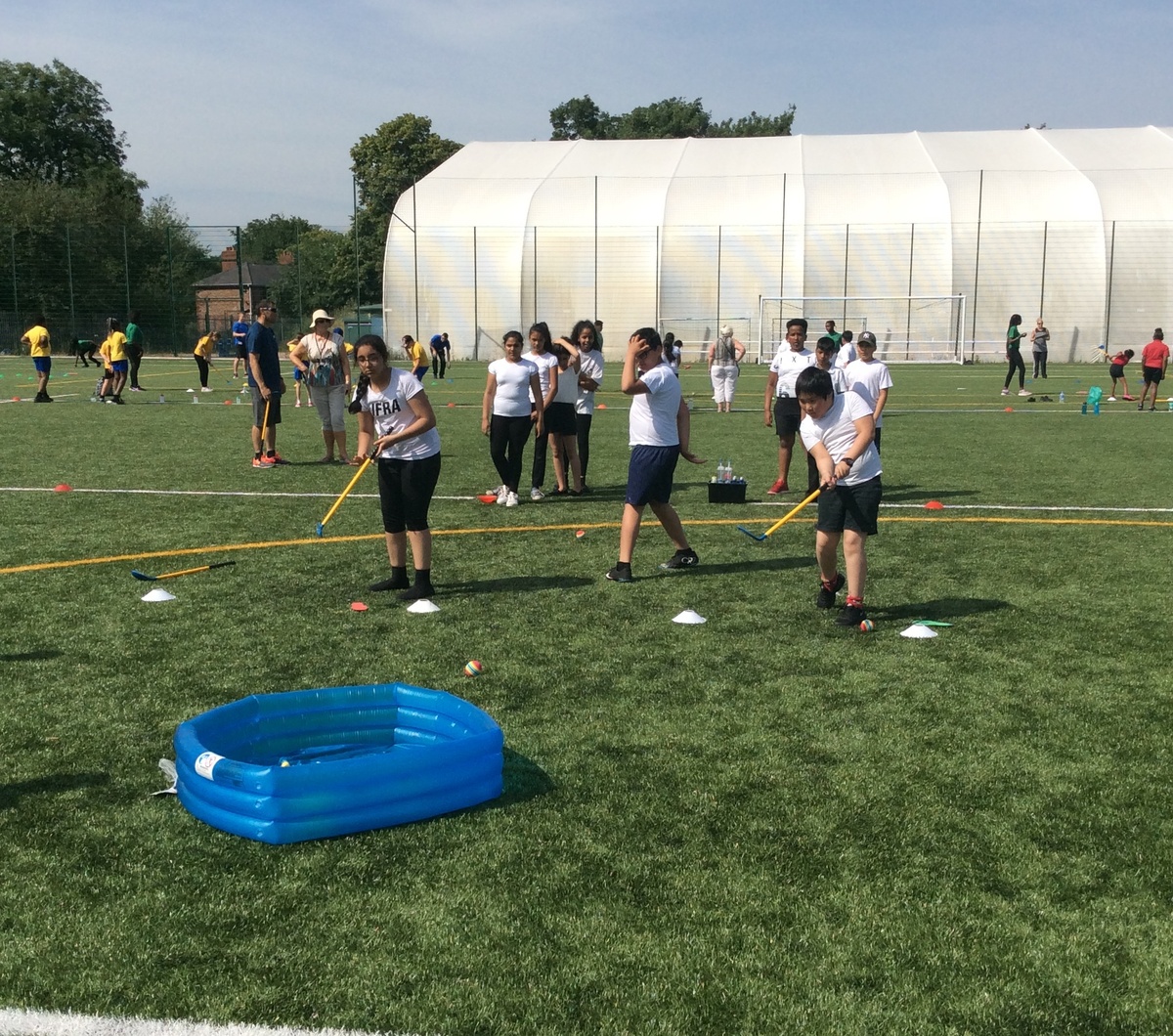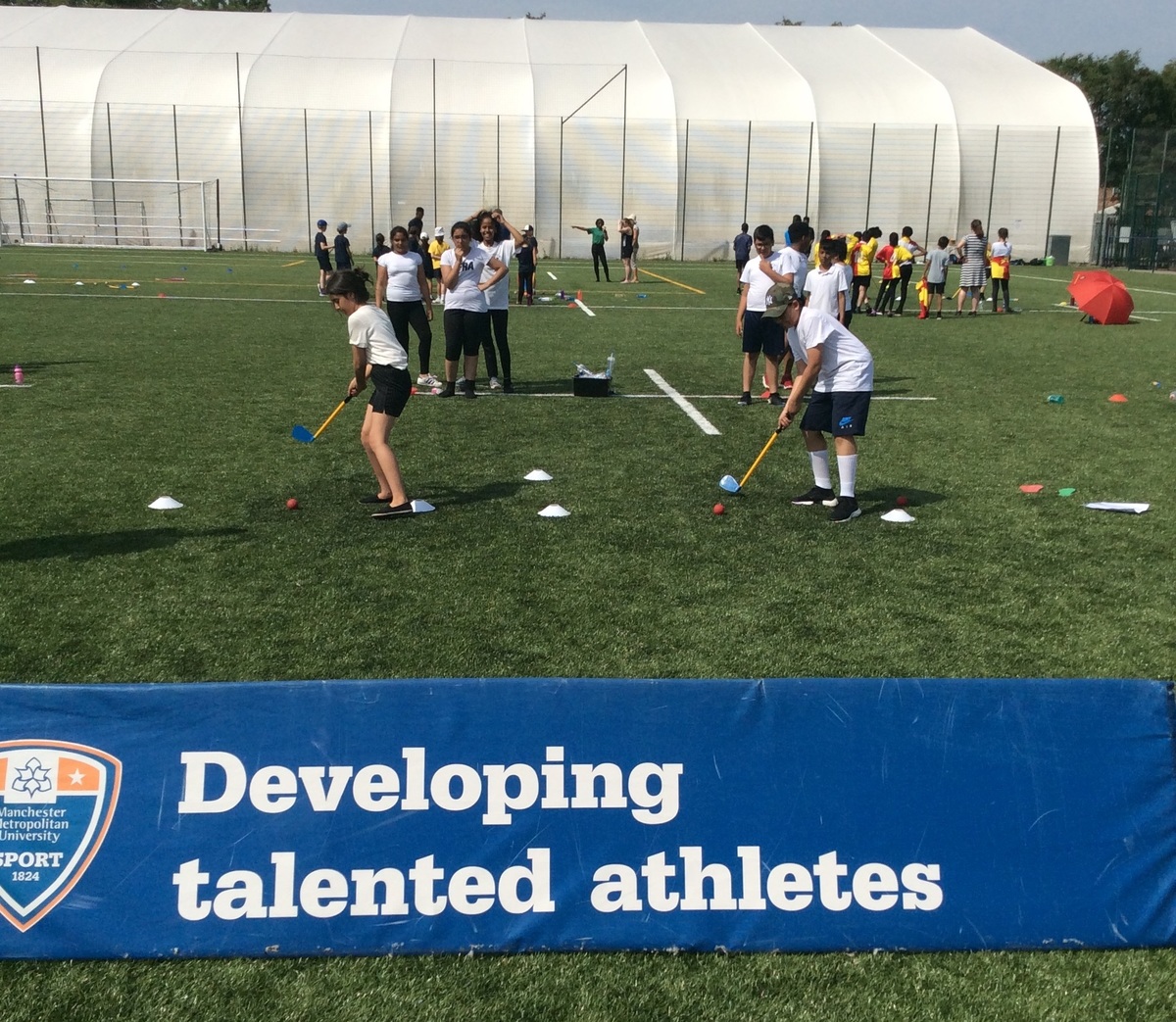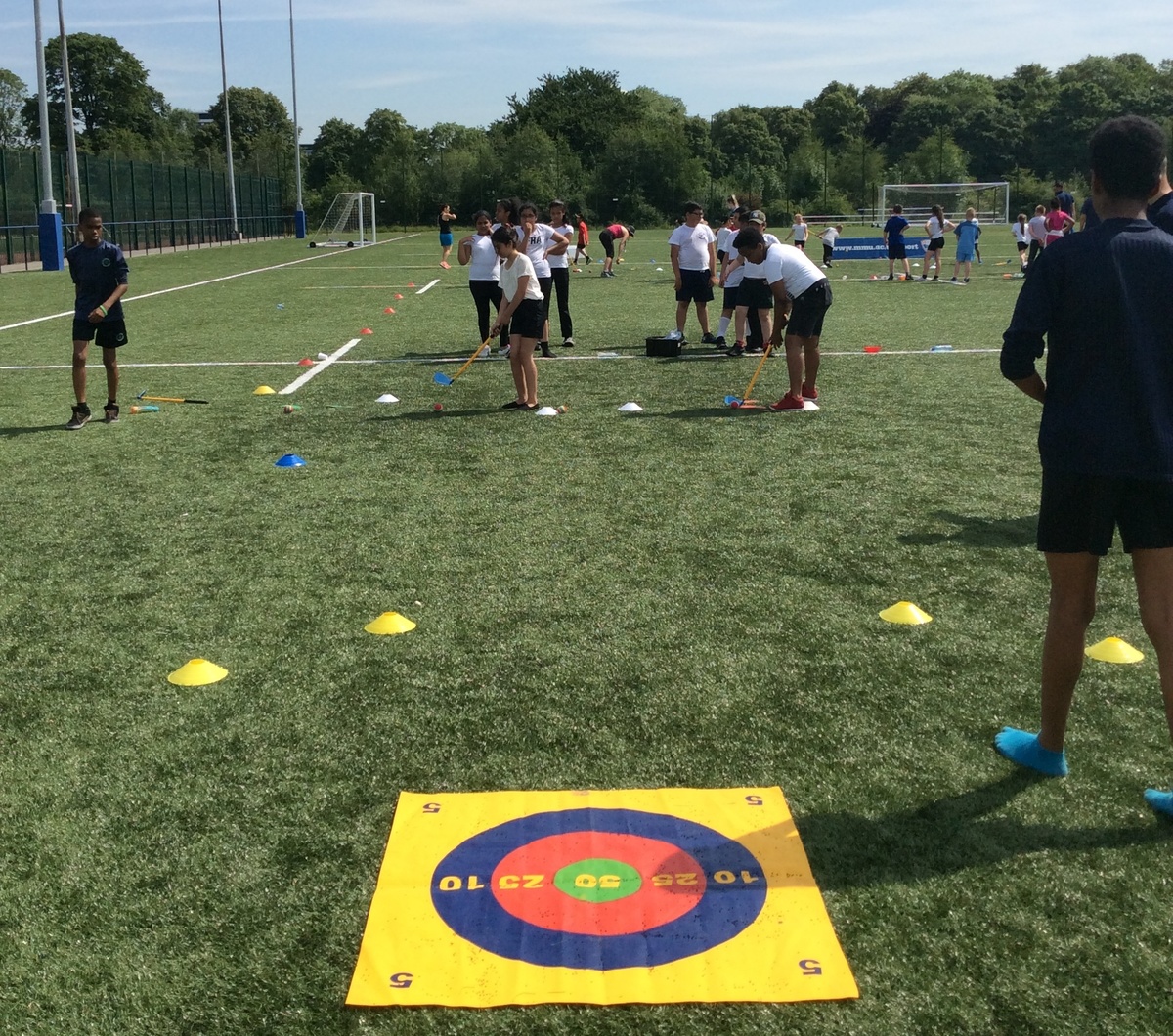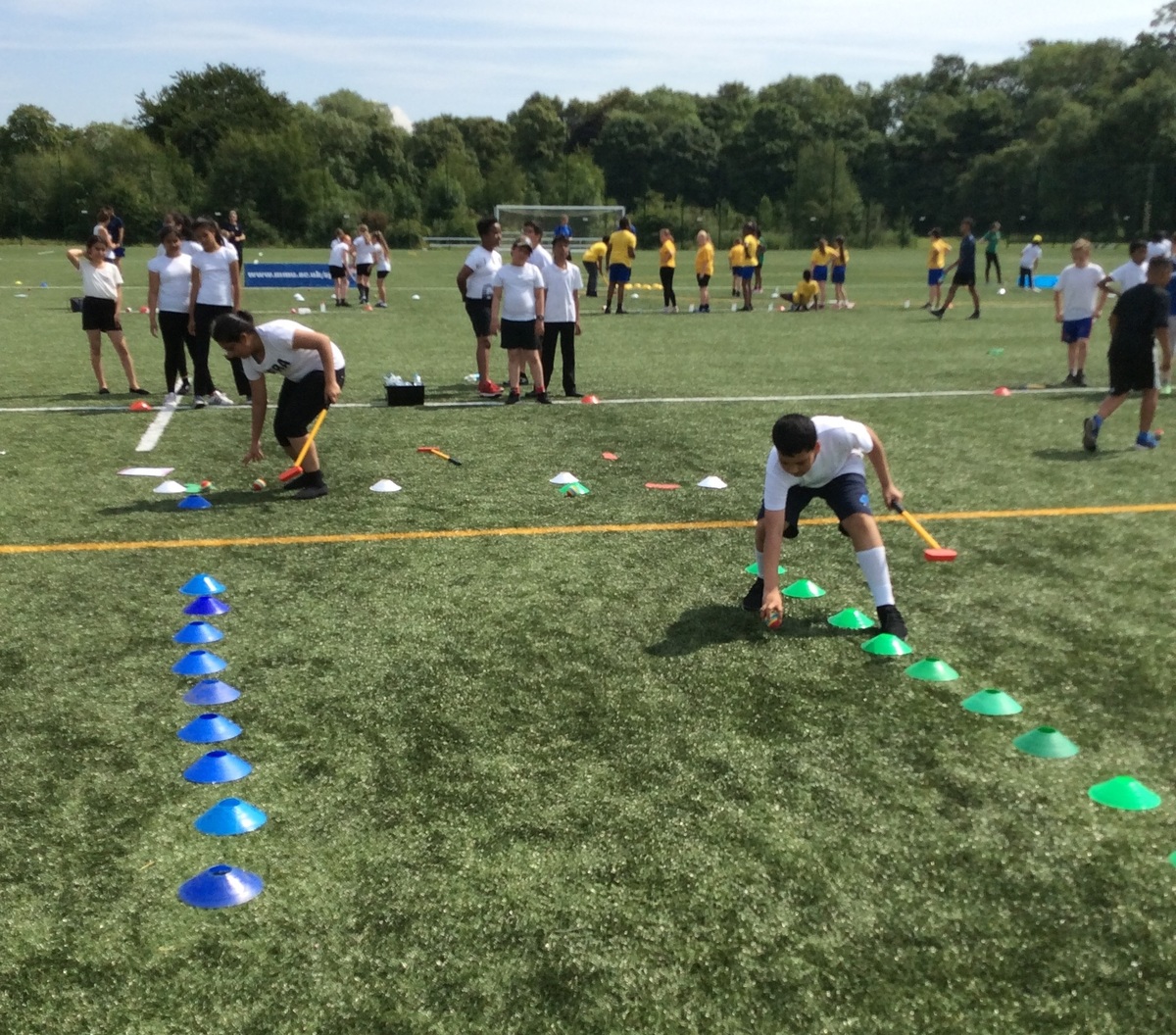 The pupils participated in different golfing activities, from chipping to putting, target aiming to golf relay!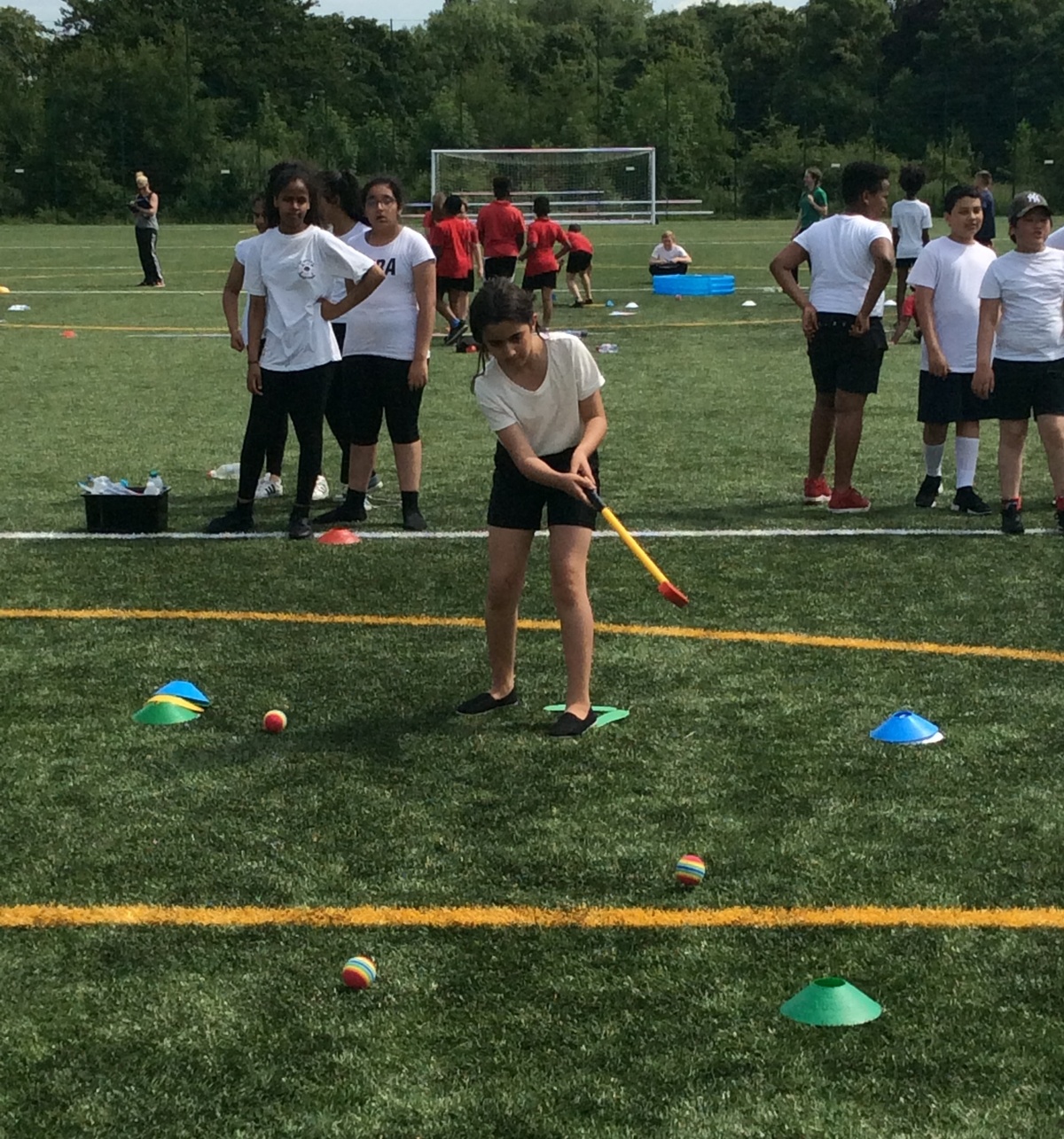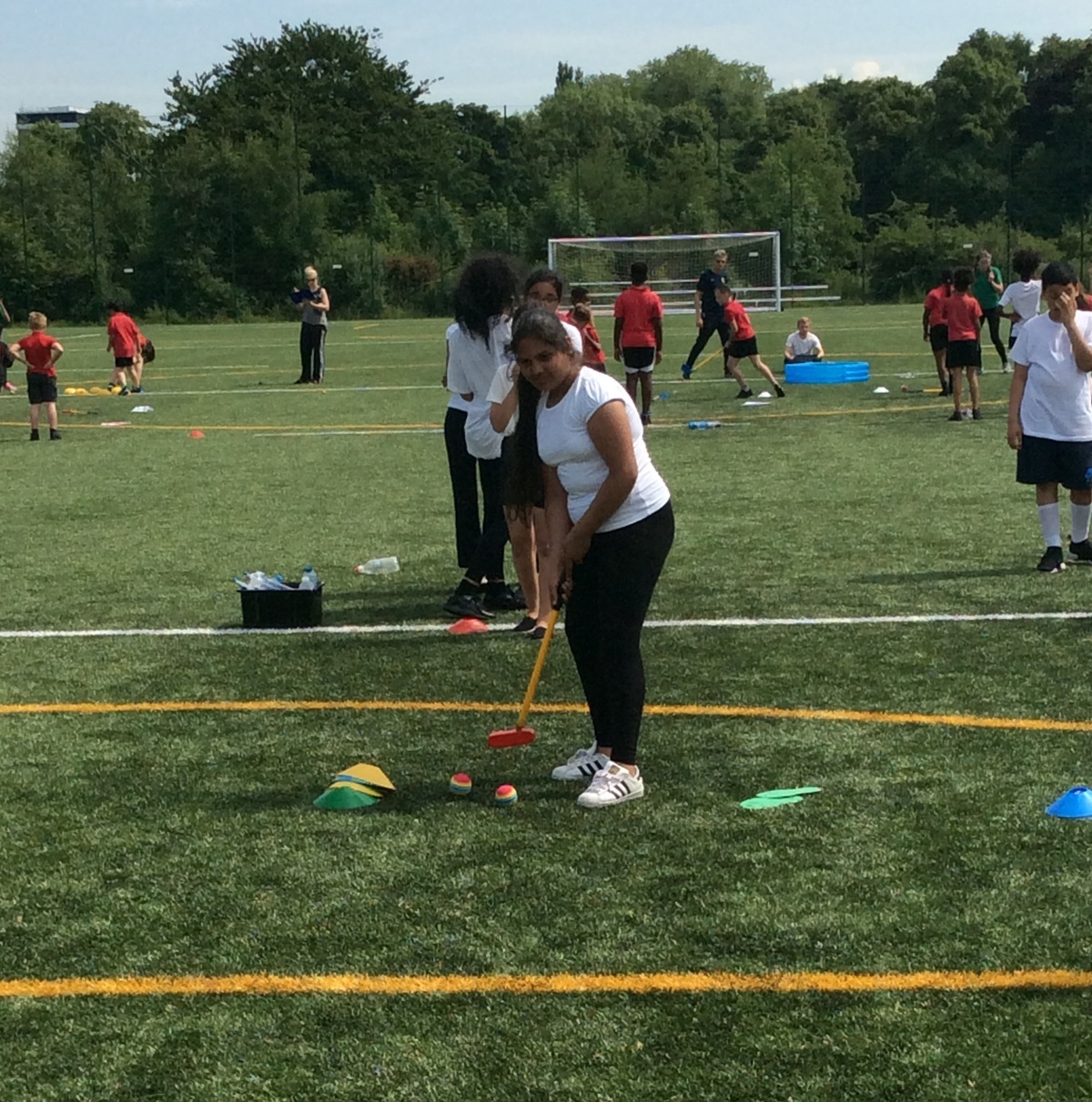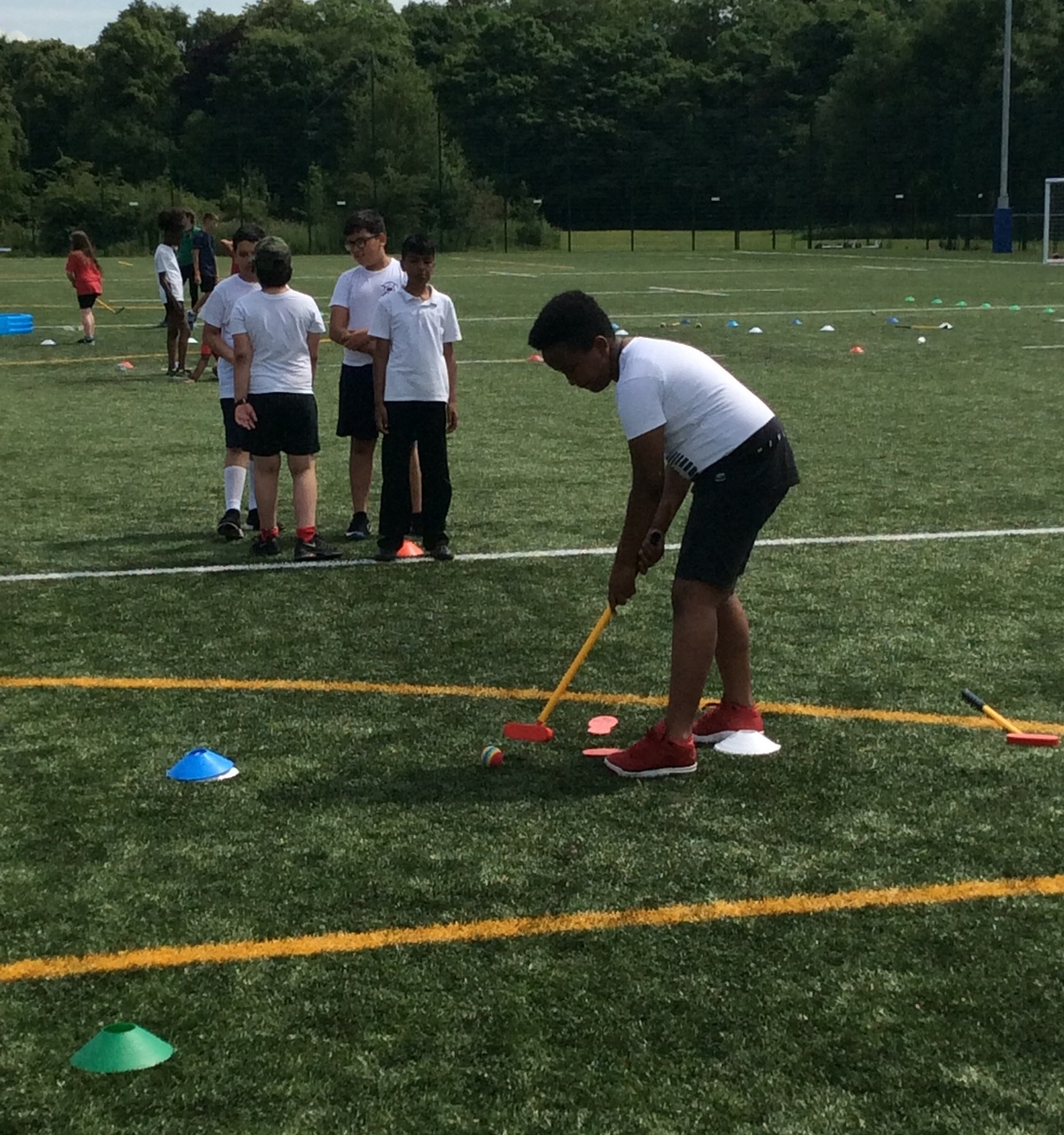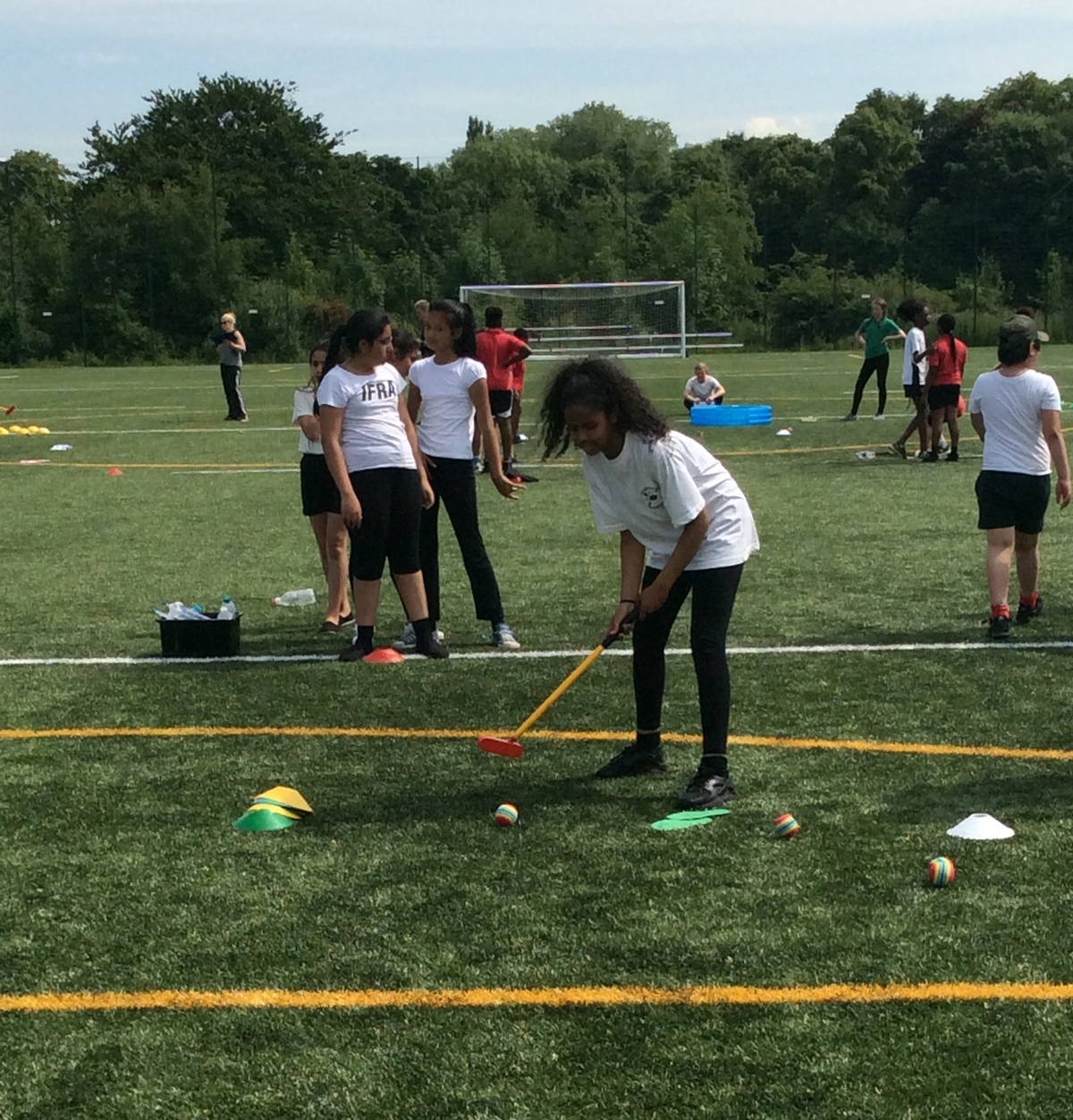 St Luke's pupils practising their 'putting' skills on one of the 'accuracy' stations.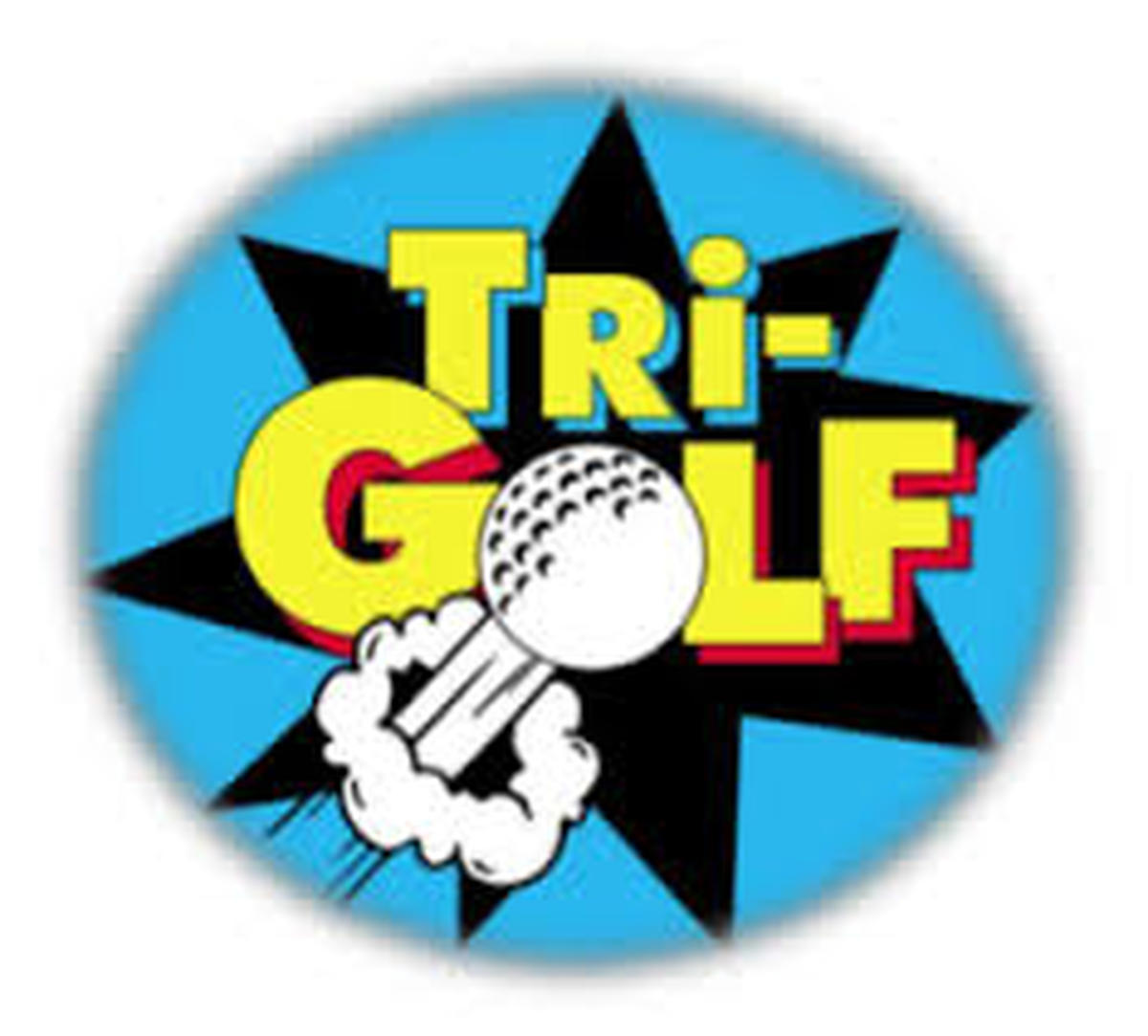 Over this academic year this page will continue to grow as we present to you more exciting P.E and Sporting news happening at St Luke's. Keep logging on and checking this page for further news and updates.
A big well done to all pupils who have represented St Luke's so far this academic year, either in an after school club or competing for one of our teams. As always we expect fantastic levels of behaviour and sportsmanship when representing St Luke's and you have not let yourselves or the school down. We wish you all a fit, fun and healthy summer term.
Mrs Kiddle & Mr Addison - P.E Co-ordinators