Welcome to the St Luke's Sport & P.E Bulletin Page. Below you will find out about all the fabulous and exciting sporting and P.E news happening in our school.
The summer term is always a busy 'sporting time' at St Luke's as new clubs get up and running and a wide range of exciting activities are offered to our pupils. From Basketball to Martial Arts, Cross Country running, Funky Fitness to Golf and Football, St Luke's pupils are enjoying being fit and active as the new school year begins. As we travel through this academic year, this page will continue to grow, as more exciting sporting events are added. We want to present to you the full range of sporting opportunities we offer here at St Luke's and promote all of our sporting achievements and participation as much as possible. Keep logging on to check for updates! Can you see yourself in any photographs?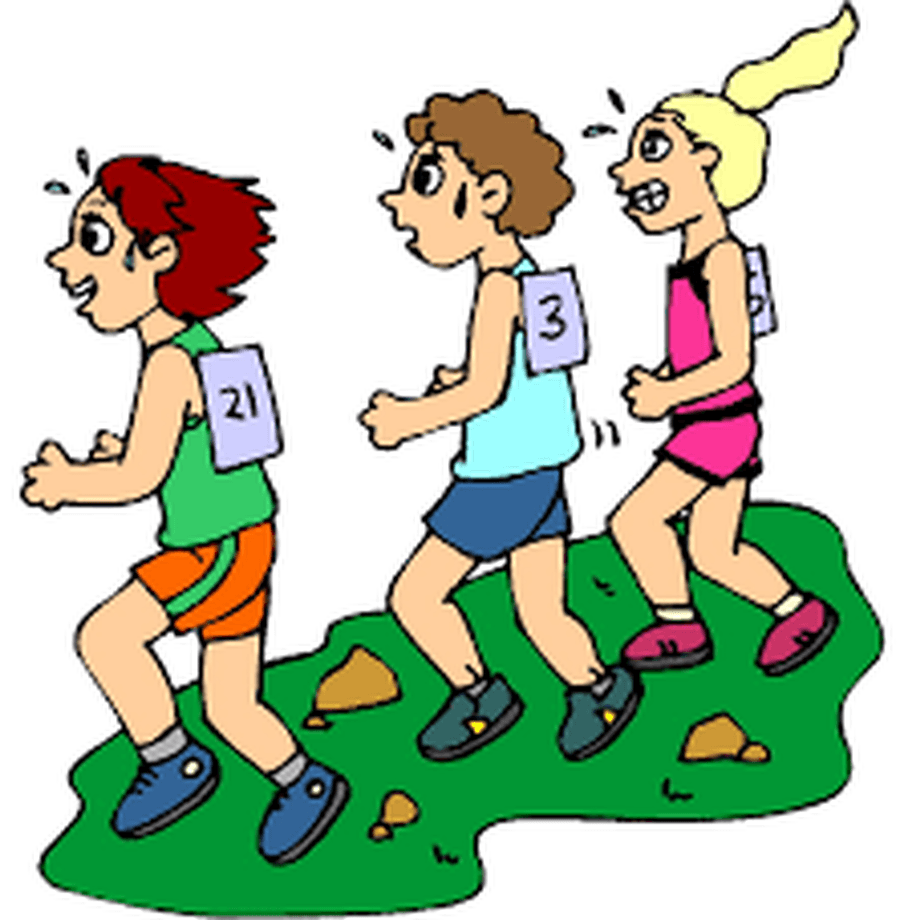 Cross Country Running
One of the early highlights in the 'term one sporting calendar' has to be the 'Cross Country Athletics' race held at Chorlton Park. This term, selected year 6 pupils were given the opportunity to experience cross-country running, a totally brand new activity for all of the pupils. Always a popular event, St Luke's pupils completed two cross country circuits, the first being a 1500 metre course and on week two the children had to run even further and complete a 2000 metre course. Surprisingly many pupils found the longer distance more enjoyable. Once again the weather was very kind to us and everyone who took part thoroughly enjoyed the experience!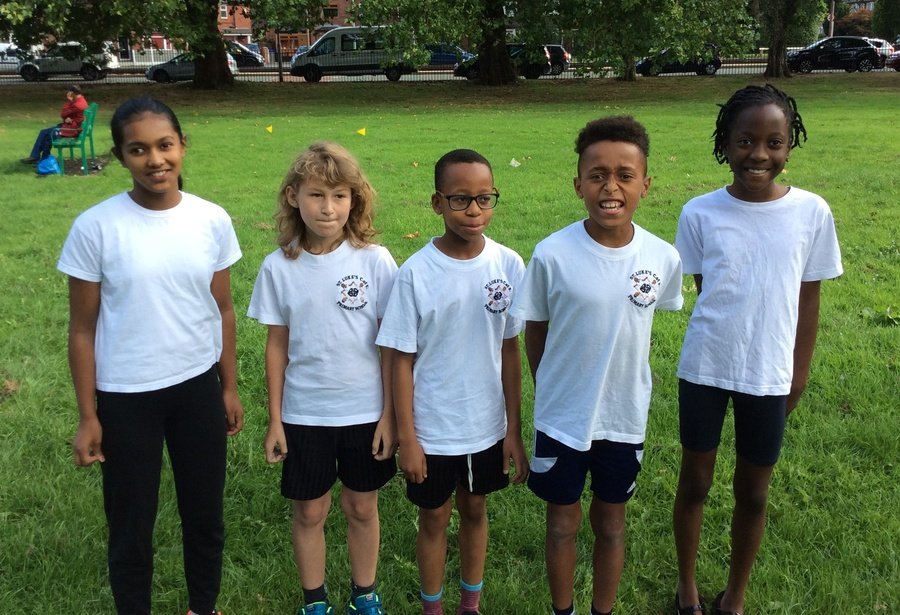 Excited runners before the race begins.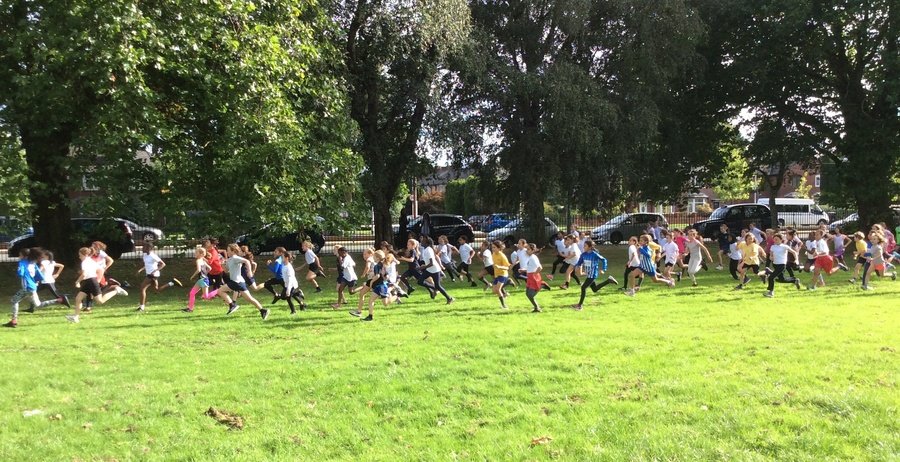 And they're off! The Girls' race gets underway! Can you spot any St Luke's pupils?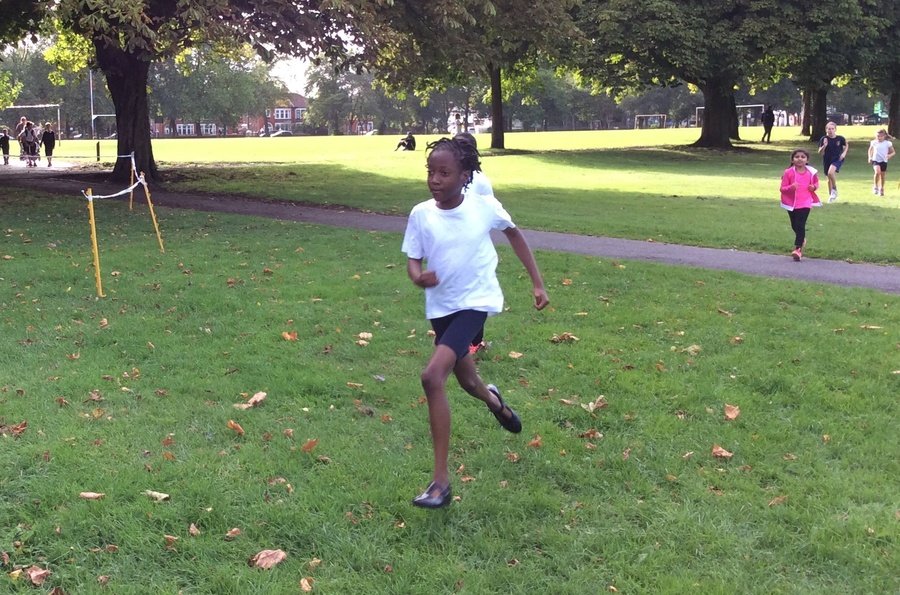 A strong finish by the St Luke's girls.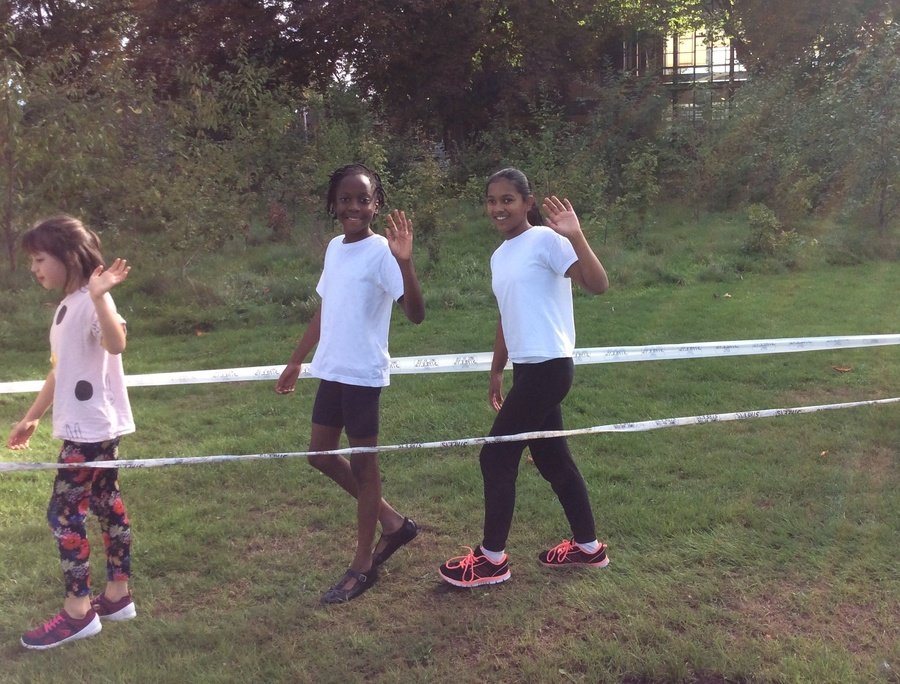 All smiles at the end of the course :)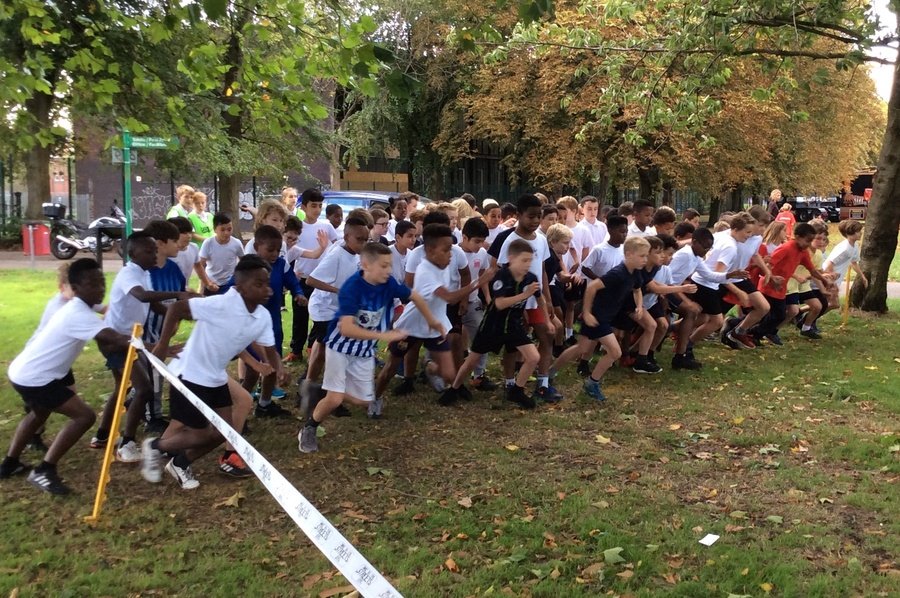 On your marks, get set, GO! The boys' race gets started; can you spot any St Lukes's boys?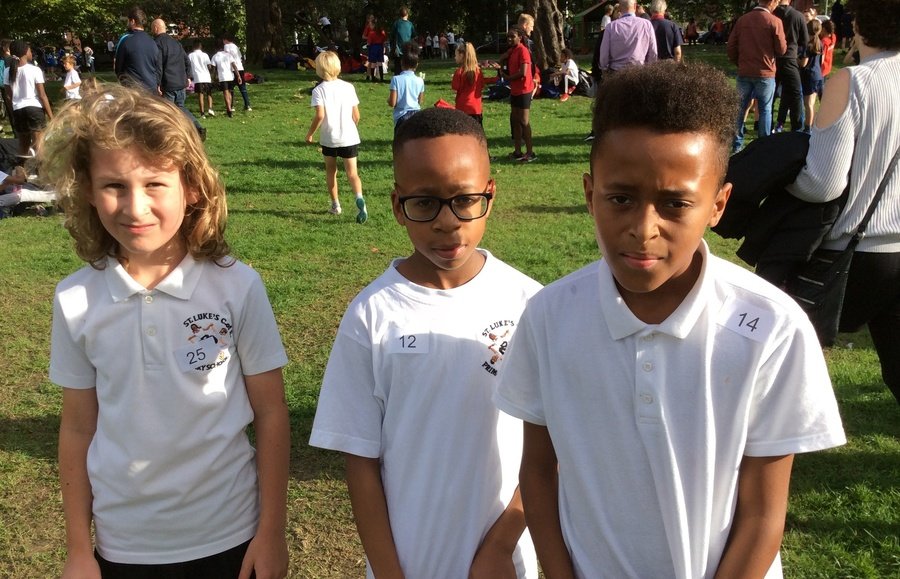 The boys proudly showing their finish place numbers. A super effort considering the huge number of boys competing.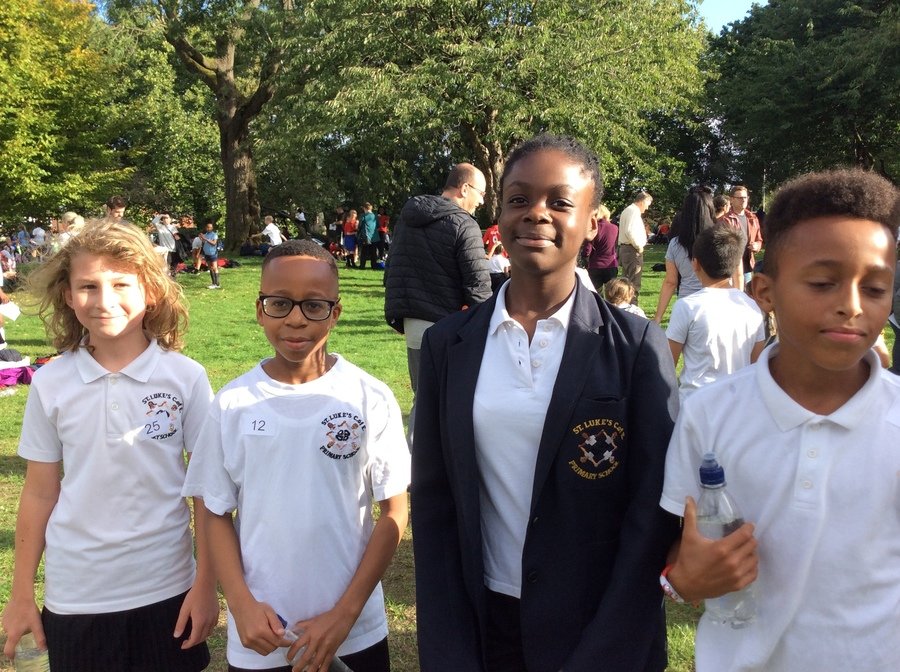 All happy with smiles at the end of the race (thirsty too!)
Well done to all pupils who participated!
Girls' Football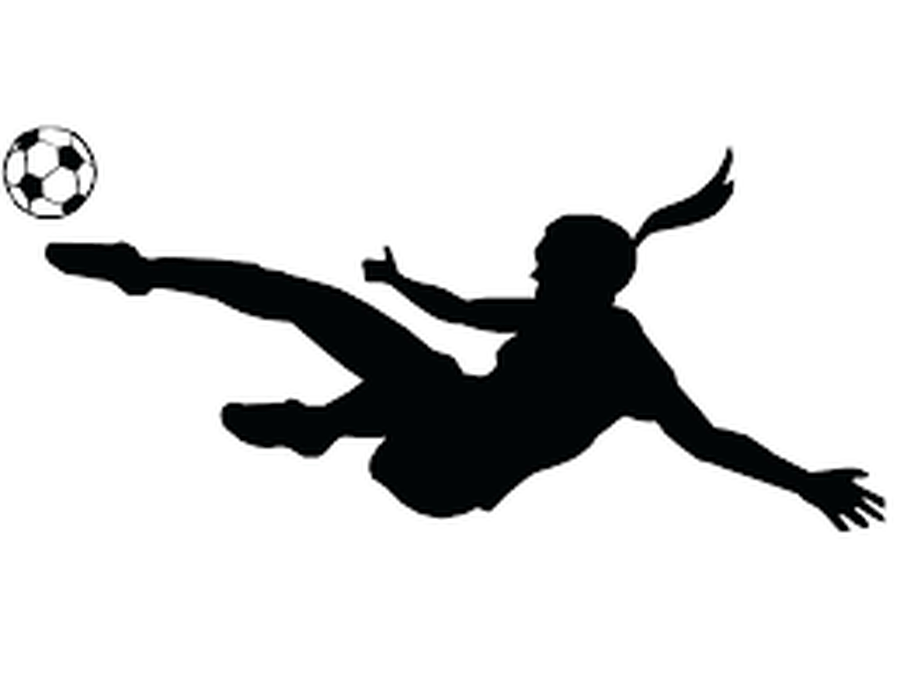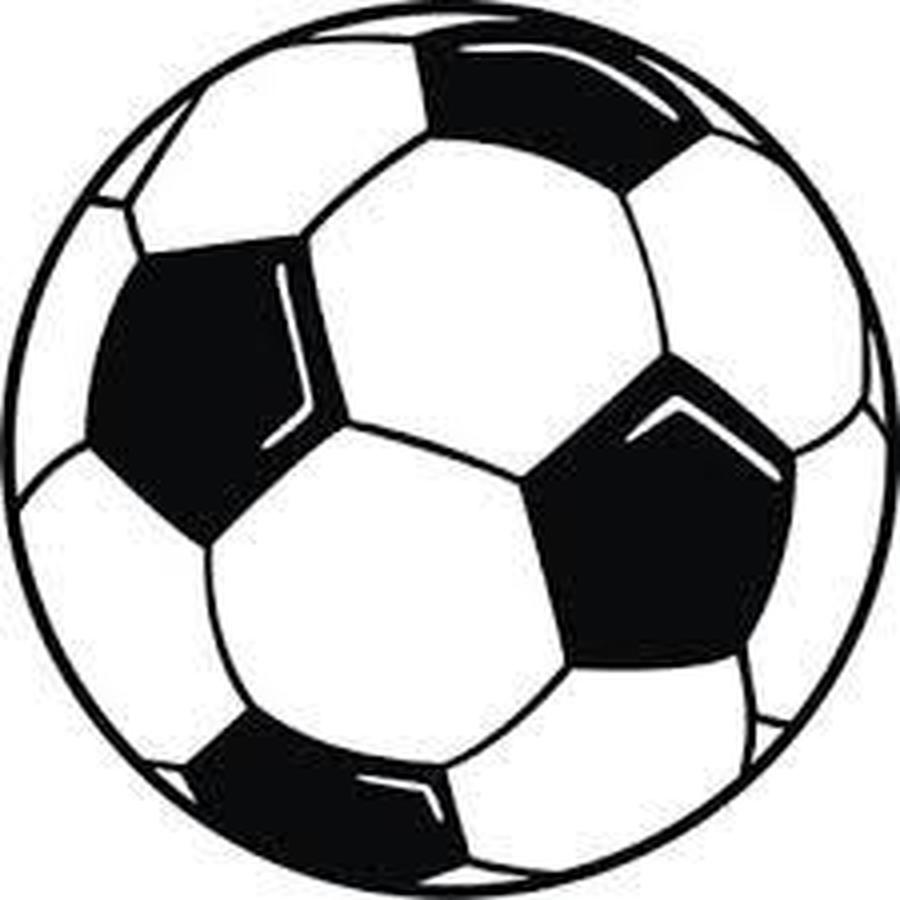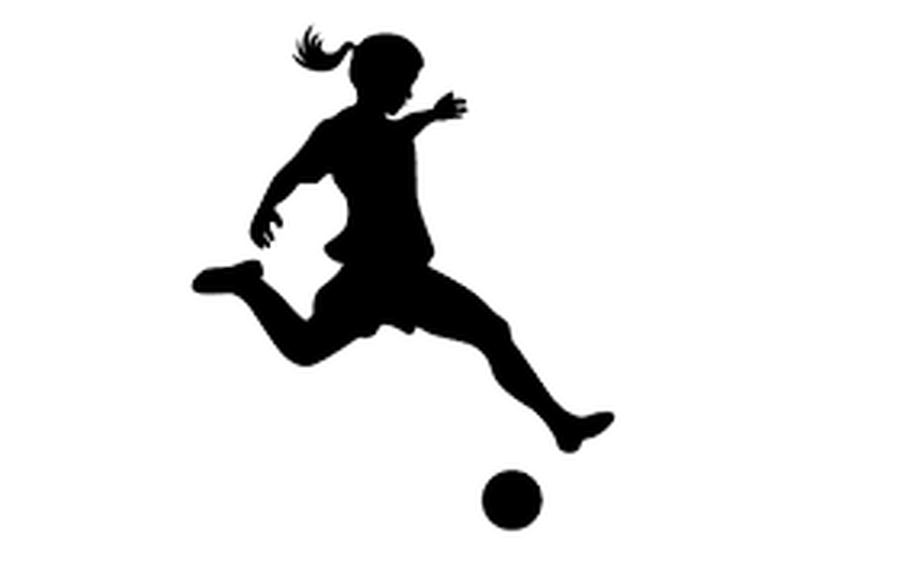 I'm delighted to report that due to the rising popularity of women's football, St Luke's now has an official girls' football team. We are very much looking forward to the season ahead as we have committed ourselves to regular tournament matches and we'll also be delivering a weekly training session, allowing the girls to practise their skills and improving their tactical play and fitness.
On September 24th our Girls' Football team participated in their first competitive tournament, held at Parrs Wood High School. It was an intensive session of football as they played 5 mini matches (each lasting 7 minutes) against other primary schools in the local area. It was a fantastic experience for all involved and I know the girls are already looking forward to playing in more matches throughout the year.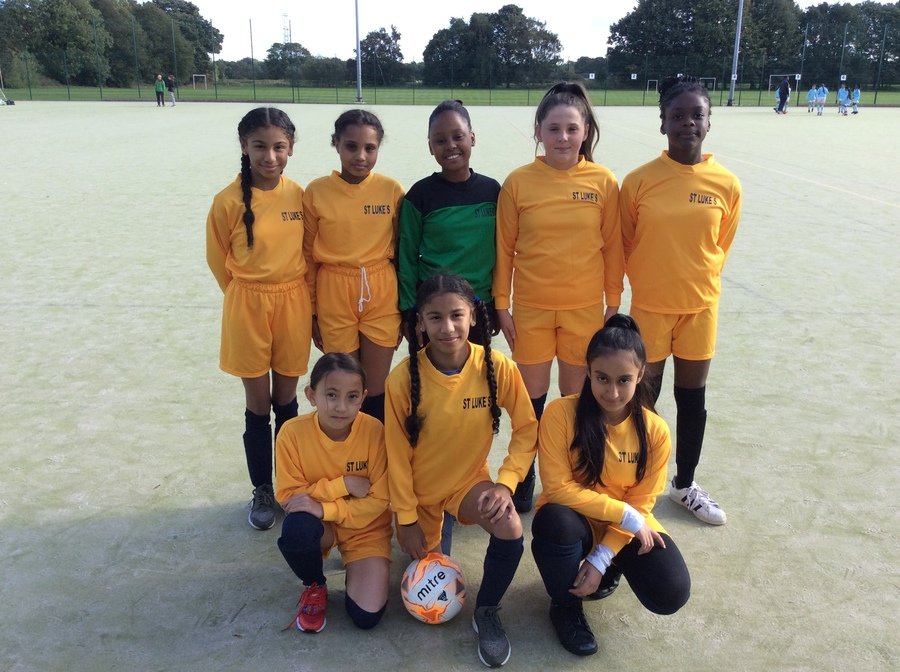 A proud team photo before the tournament begins.
The girls practise their control and passing skills before the matches start.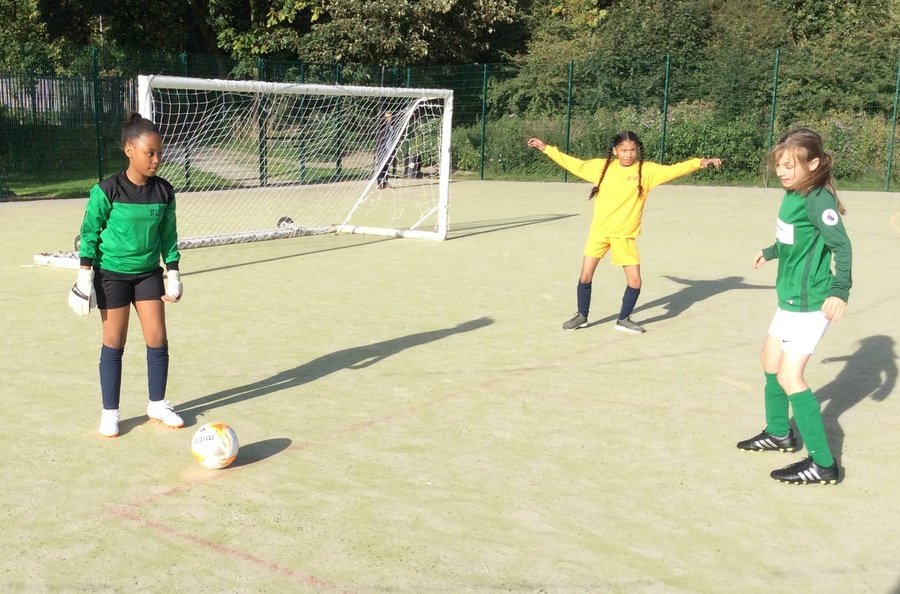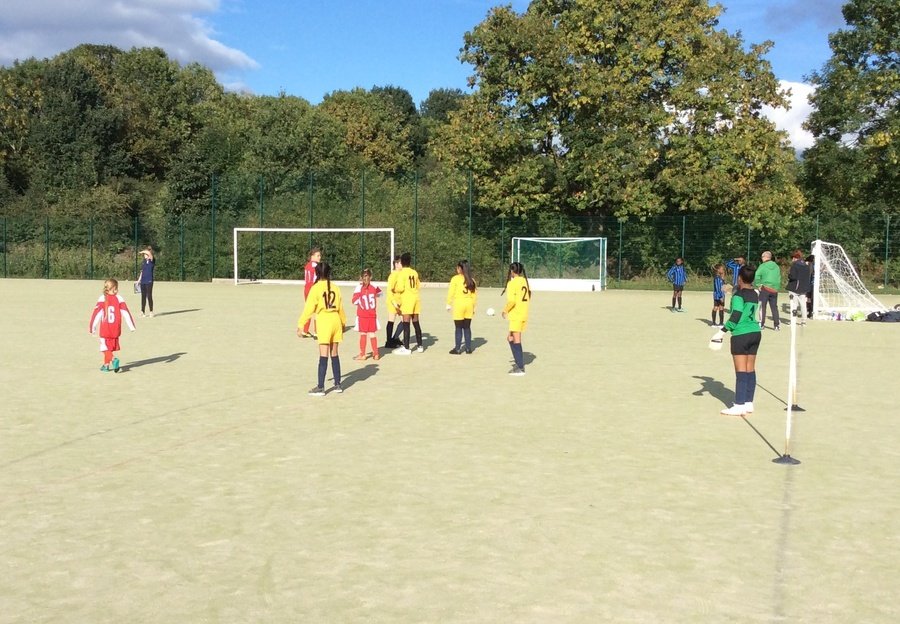 The girls really enjoyed being part of a competitive match - the first for all the team.
On 19th November the Girls' Football team played another competitive tournament at Parrs Wood High School. It was a very cold evening however all the girls enjoyed the experience and represented St Luke's fantastically well.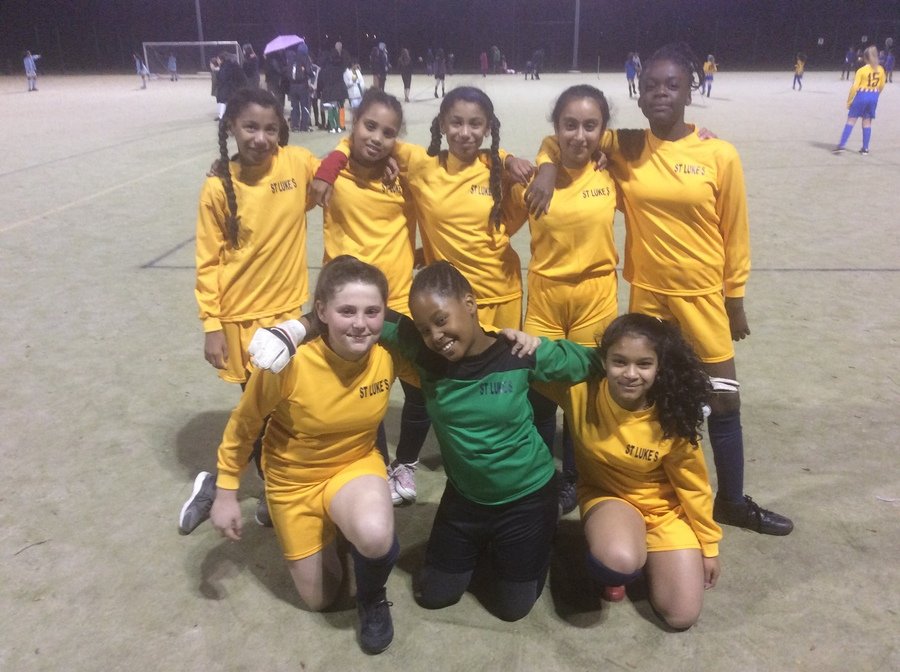 The proud team photo after the tournament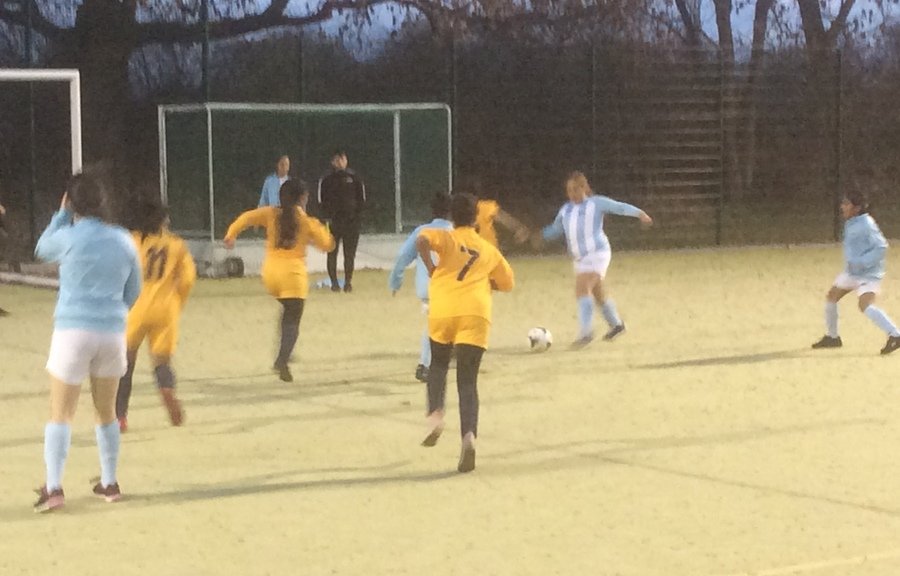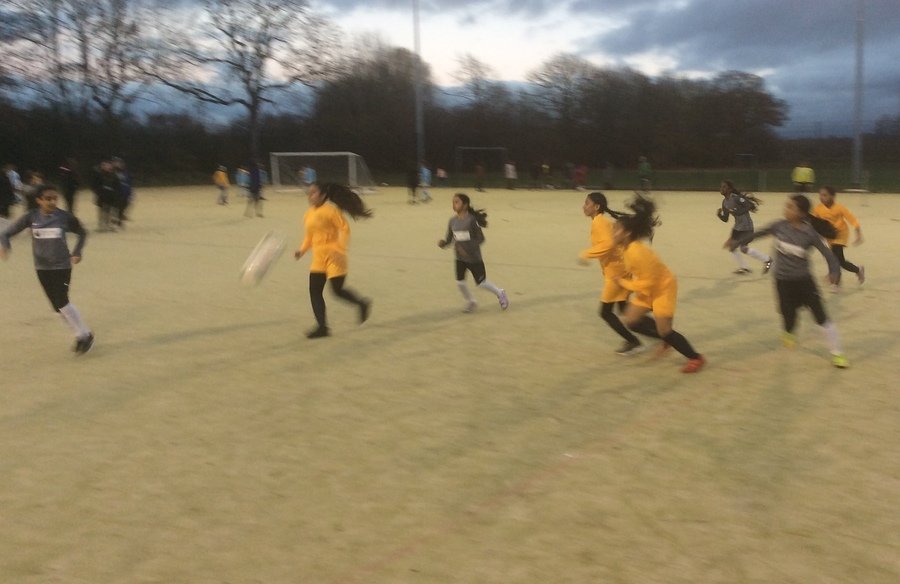 Action photos from the tournament. The girls played 5 matches in total, each match lasting for 7 minutes - it's fast and non-stop action! It's great to see girls' football becoming so popular!
On the 4th March our Year 6 Girls' team played in their final competitive tournament at Parrs Wood High School. Despite freezing winds, rain and hail-stones, our team enjoyed once again the experience of competitive football. Well done to all the girls who played and also to our entire team this year; it has been a fabulous season!
The girls are all smiles before the tournament begins.
It's always a great experience for our team to play competitively against other schools.
Boys' Football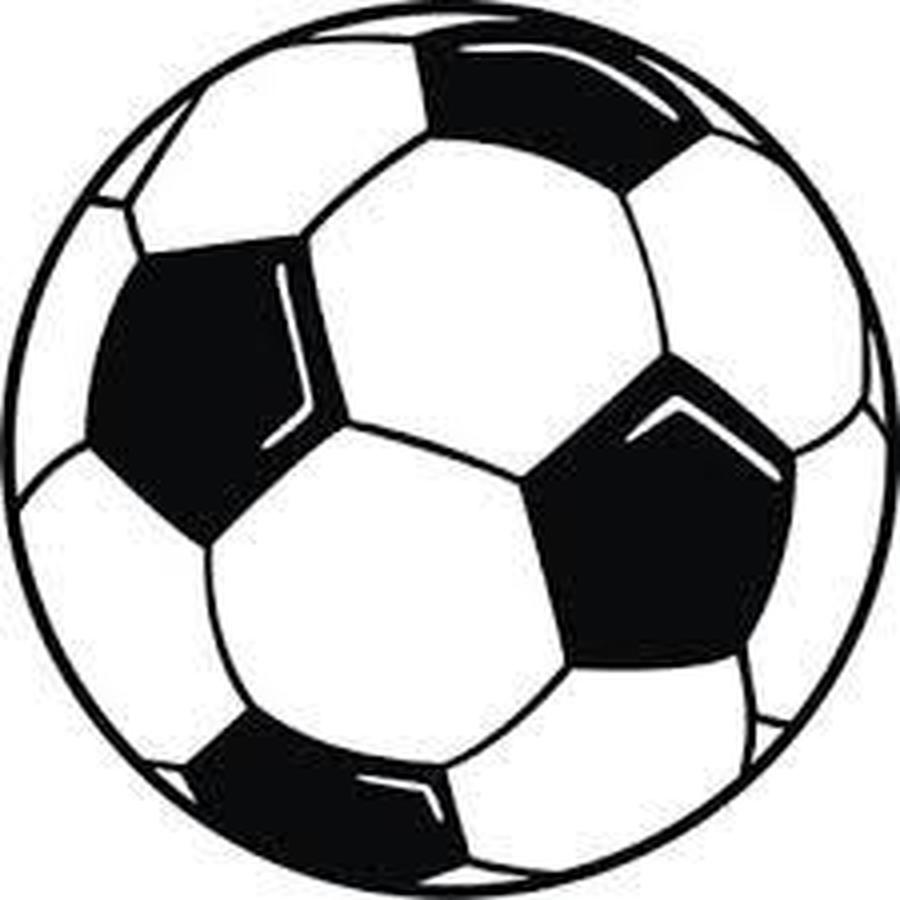 Well done to the St Luke's Boys' football team who have made an undefeated start to the new Primary School's football league. So far the team have drawn with St James 3-3 and have beaten Abbey Hey 0-4. An excellent start to the season boys; let's keep this fantastic run going!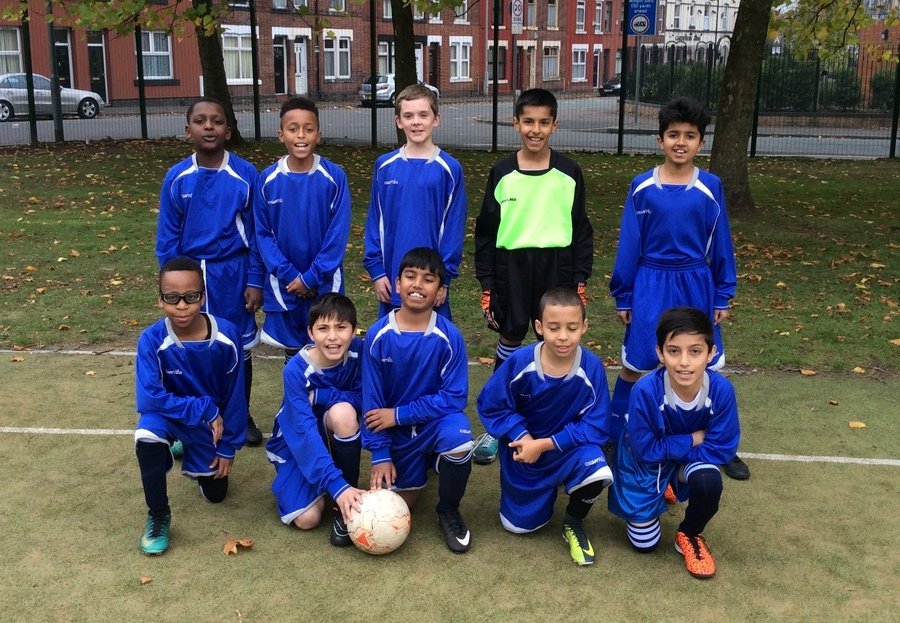 The St Luke's boys' football team v St James - 8/10/18
M.U.F.C Football Competition
On the 22nd May our boys and girls football teams were delighted to take part in the termly M.U.F.C cluster schools' competition held at our neighboring high school - Dean Trust Ardwick. All boys and girls who took part thoroughly enjoyed the experience and we were delighted to come away cluster champions in the boys' competition.
The victorious Boys' Team at the M.U.F.C summer tournament
Our girls' team before the tournament. All pupils enjoyed playing on the fabulous 3G pitch at Dean Trust.
At St Luke's the enthusiasm for sport is fantastic.
Due to the interest of so many boys, we were able to take two teams over to the competition. Well done to all pupils who took part.
Sportshall Athletics
On the 28th November St Luke's took part in the annual Sports-hall Athletics competition held at St Peter's High-School. Always a popular event, our pupils took part in various activities from relay racing, speed jumps, javelin throwing to long jump. Well done to the Year 6 team who competed; I could tell by your enthusiasm and expressions just how much you enjoyed this event!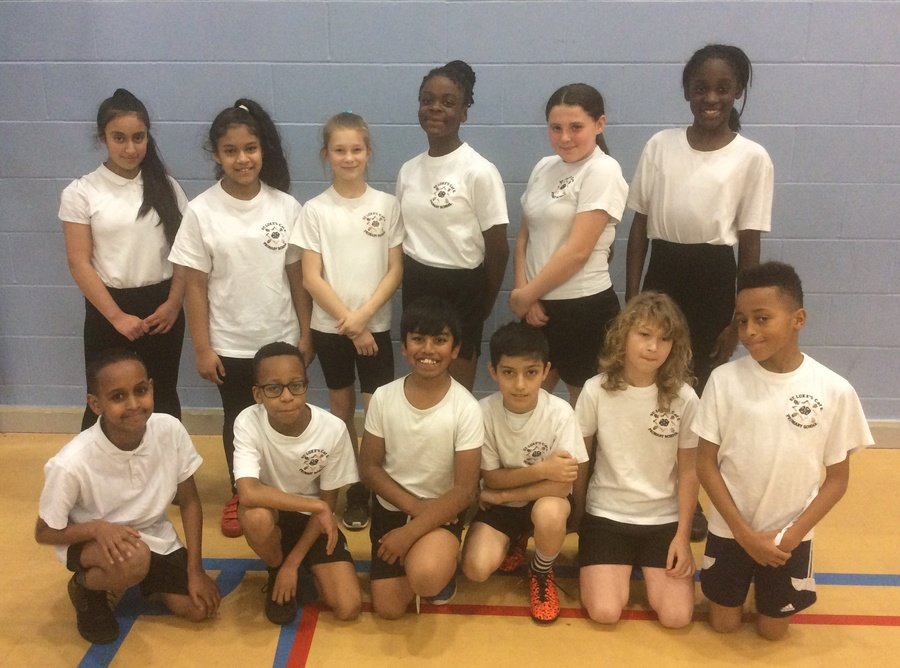 Our proud team photo before the races begin.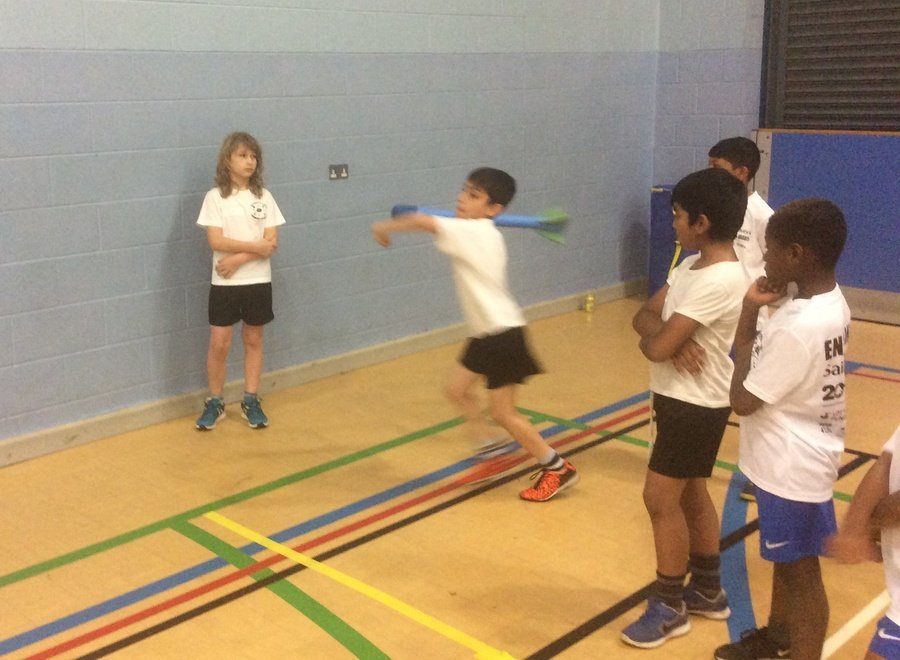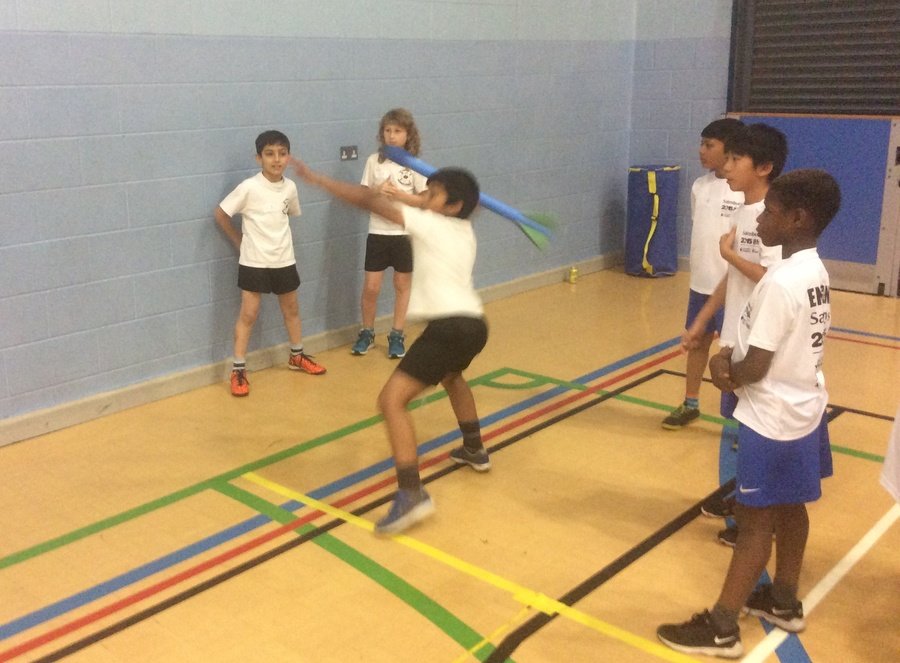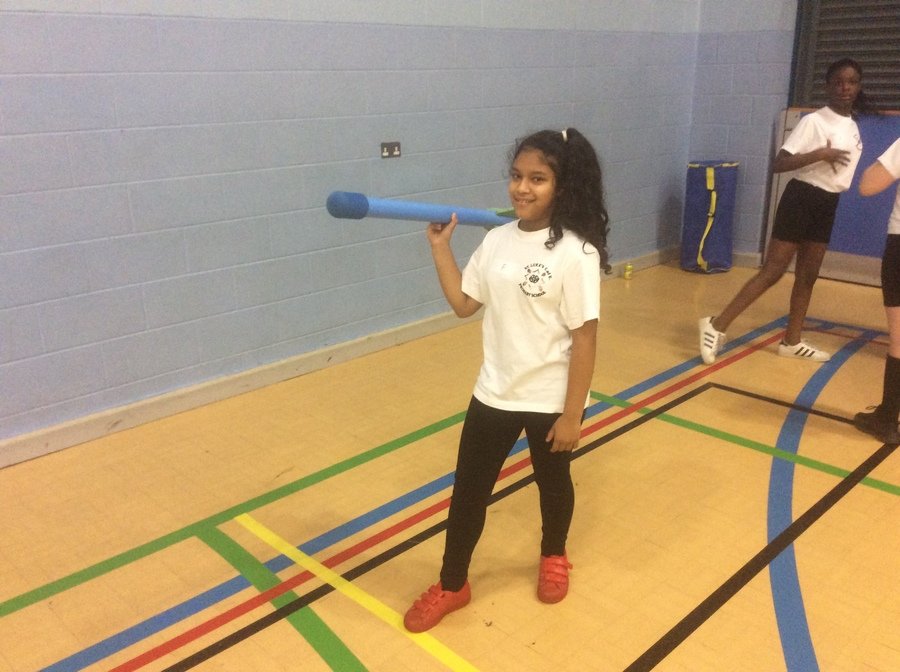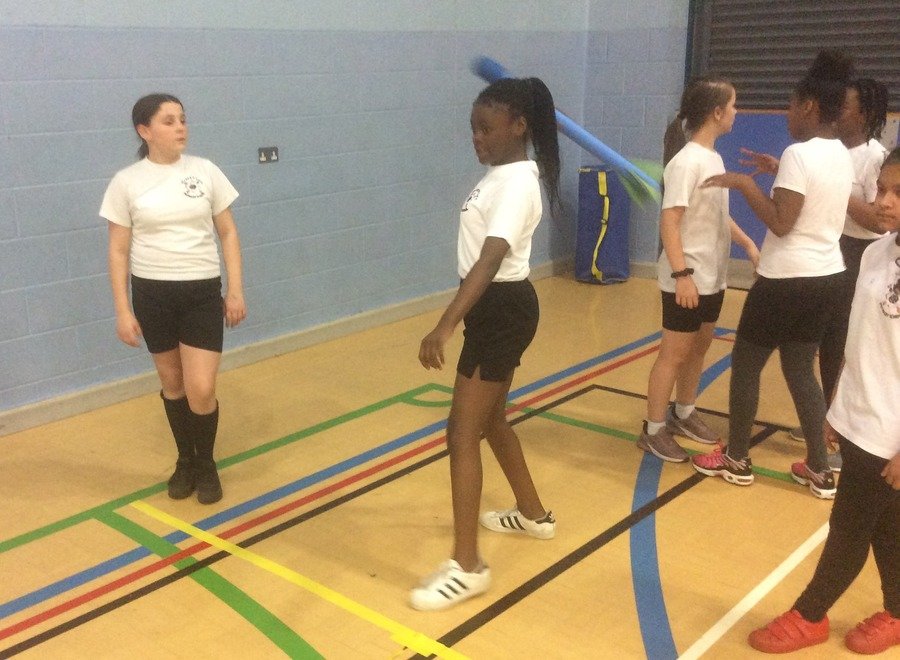 How far can you throw?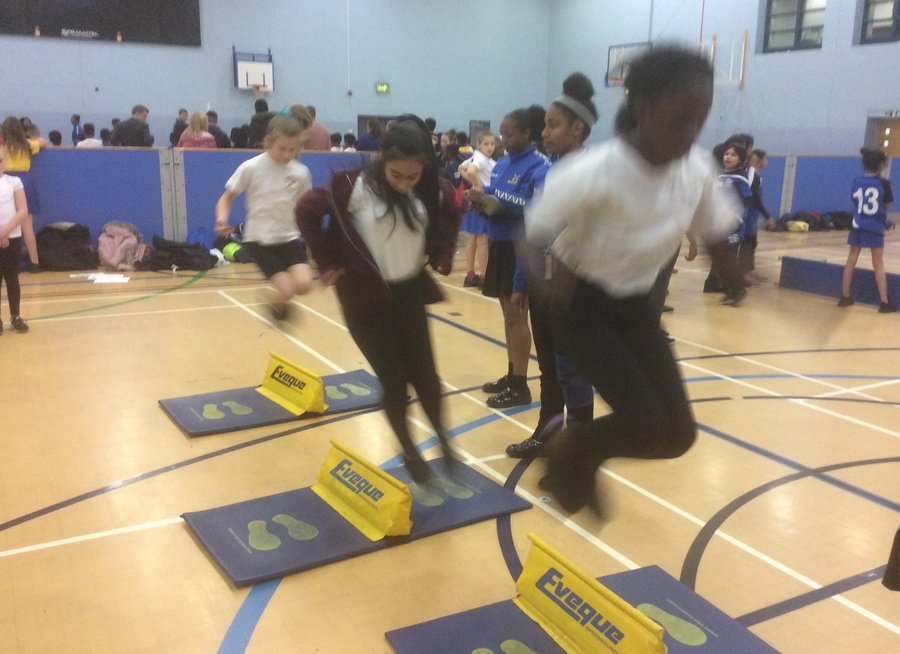 The Yr 6 girls being timed on the speed bounce.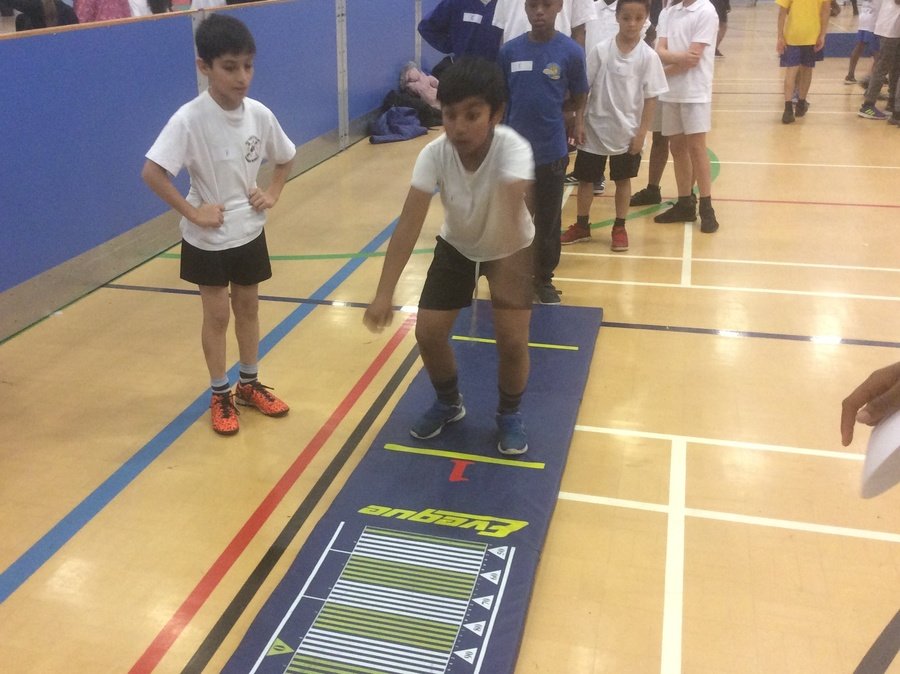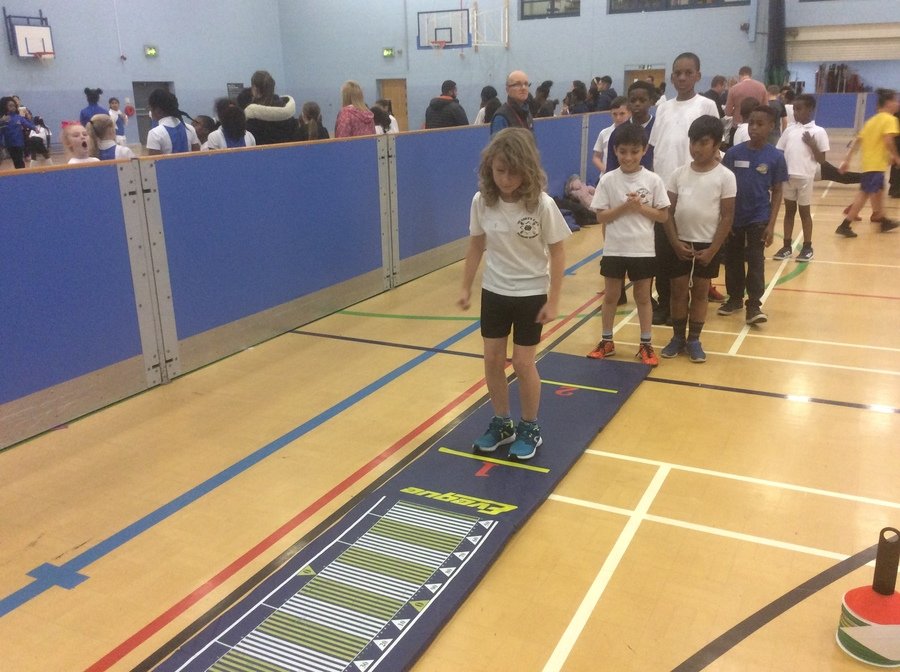 How far can you jump?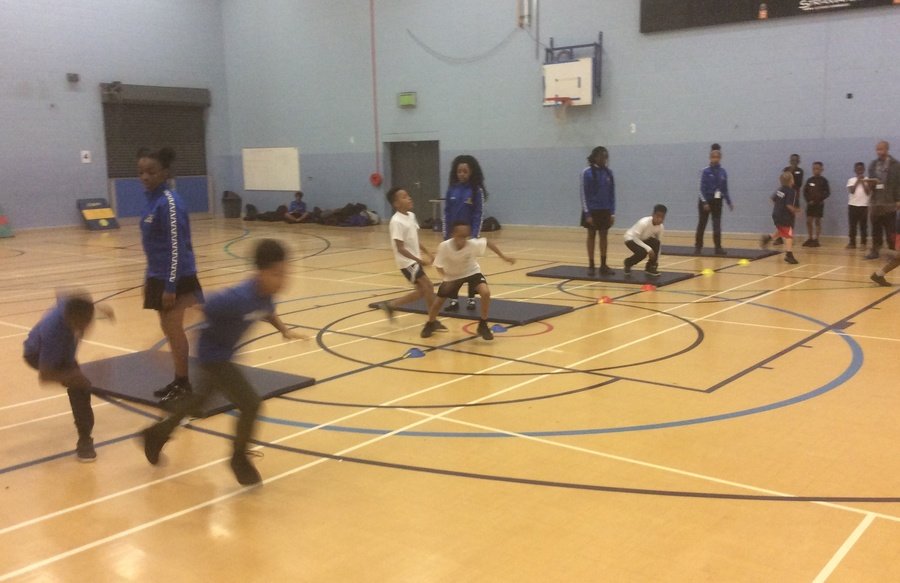 The relay races were very quick and competitive.
The girls' race gets underway!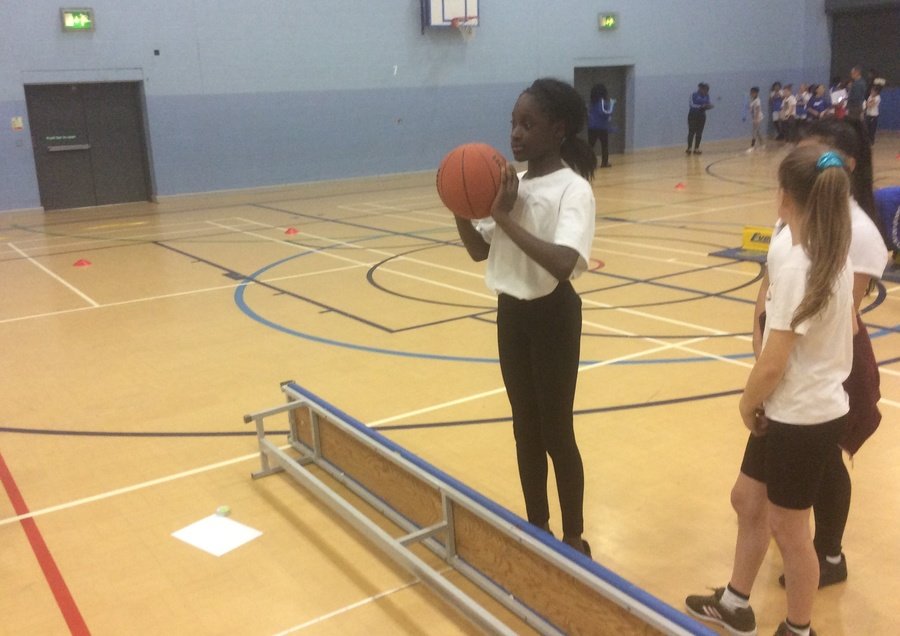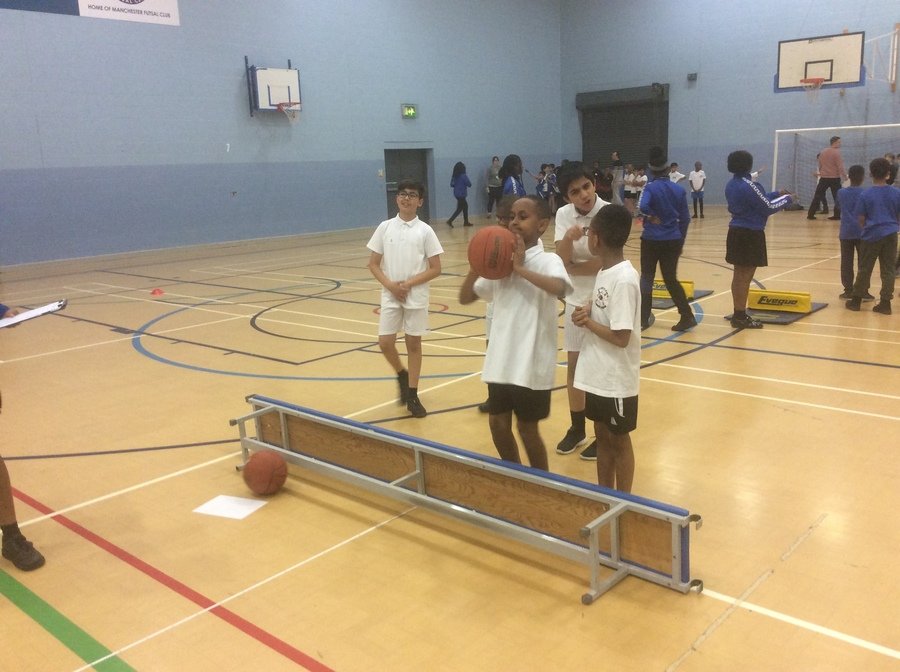 The standing chest throw required a combination of power and control.
A super effort by all the team - we look forward to returning to this event next year and experiencing more competitive athletics.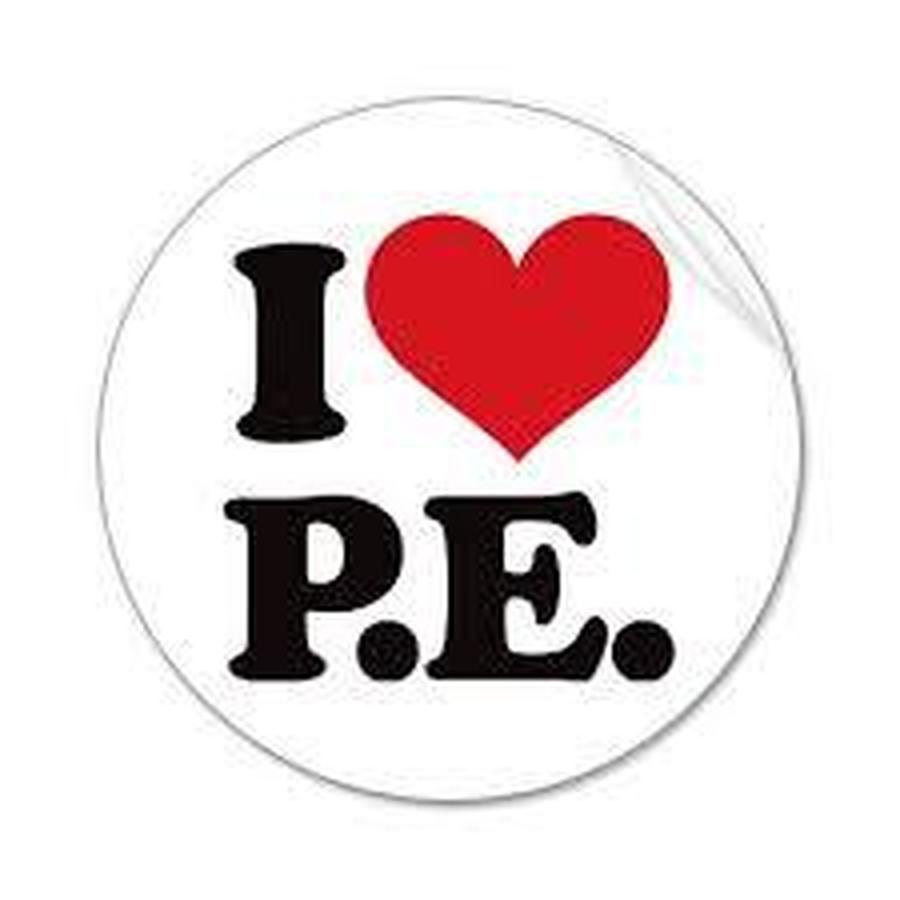 Well done to all of the pupils who have represented St Luke's in a sporting competition so far; we hope you have enjoyed the experience. Once again, keep checking this page for updates and we wish you a "happy and healthy" half term 5.
Mr Addison, Mr Khan & Mrs Kiddle - P.E Co-ordinators