Welcome to Year 6! Happy New Year!
Spring Term 1 in Year 6
NEW Boosters:
Our after-school boosters will be starting every Monday and Wednesday from Monday 21st January. We are very fortunate in St Luke's to have a number of extra staff able to dedicate themselves to supporting the Year 6's between now and SATs week in May, and our boosters are a key part of our provision.
NEW PE Timetable:
Our PE Timetable is Gymnastics on a Tuesday and Outdoor Games on a Thursday. Please bring your indoor kit (black leggings/shorts, white t-shirt) on a Tuesday and a tracksuit with a change of trainers on a Thursday.
For the whole of this year we are pleased to announce that our Outdoor Games session will be delivered by Mr Buckley who works for the Manchester United Foundation. The majority of sessions will take place at Dean Trust High school and will be delivered on their fabulous 3G artificial pitch. Through the use of a wide range of ball activities, our pupils learn important physical skills such as balance, agility and awareness. Fitness aspects are also incorporated into the sessions and our pupils learn how exercise positively affects our bodies and health. Please read below the relating MUFC foundation participation statement.
"Our school is partnering with the Manchester United Foundation. The Manchester United Foundation is a charitable organisation that works with us to deliver motivational and inspiring projects to our pupils, with the goal of helping them reach their full potential. You can find out more about the Manchester United Foundation and its work at www.mufoundation.org. To ensure that the safety and welfare of our pupils is properly safeguarded and that the projects are delivered in an efficient manner, we provide Manchester United Foundation with basic information about each pupil taking part. This includes the pupil's name, date of birth, gender and basic details of any disabilities or medical conditions which may affect their ability to take part in the projects or necessitate special adjustments being made. We may also provide emergency contact details if required. Any information we supply to the Manchester United Foundation is securely held and used only for the purposes of delivering the projects and evaluating their success. All information is processed and safeguarded strictly in accordance with applicable data protection laws. If you require any further information about Manchester United Foundation or require a copy of their privacy policy, please contact 'privacy@mufoundation.org'.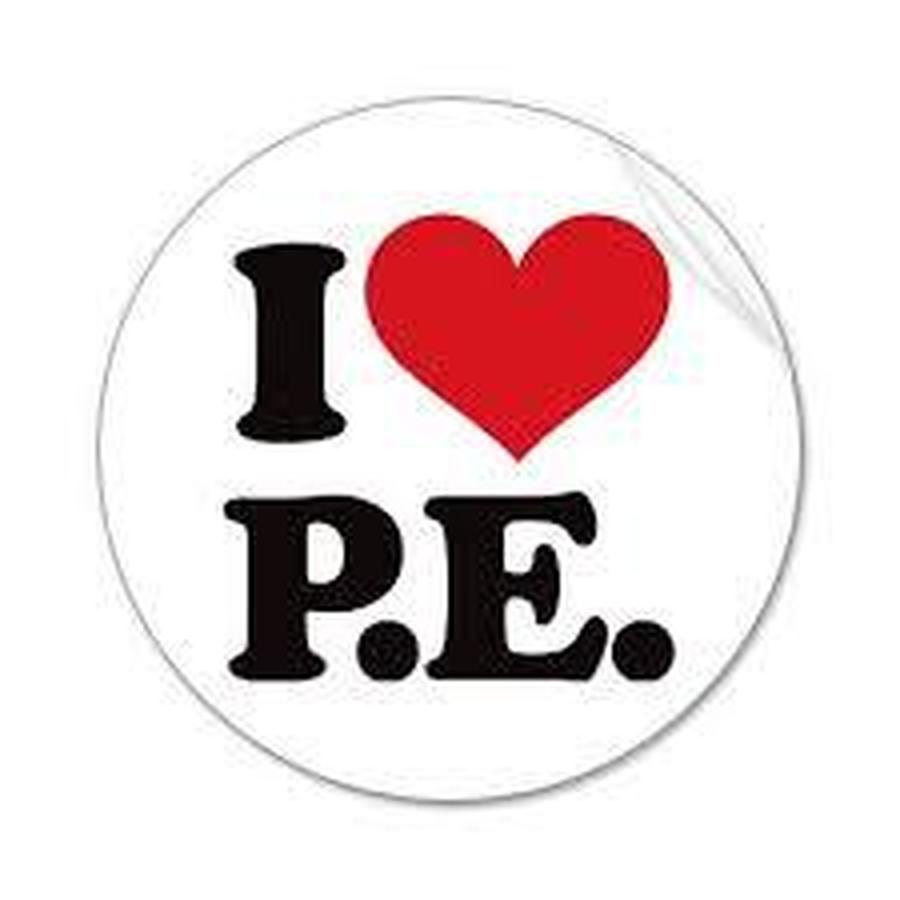 Weekly reminders
Homework
Homework will be passed out by your teachers every Friday. It must be handed in by the following Tuesday. If you struggle with your homework, you can bring it in on Monday and we will gladly go through it with you to give you some pointers.
Writing_________________________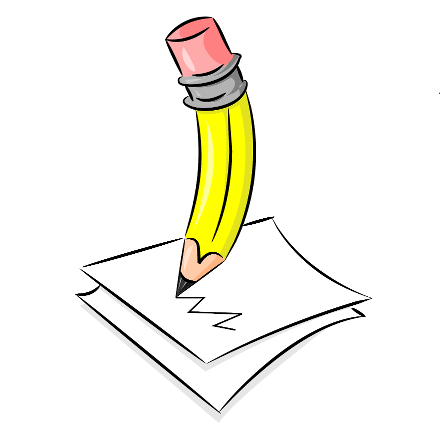 With writing being one of your formally-assessed subjects at the end of Year 6, we have an extra-special focus on it this year, in order to help you to improve as thoroughly and rapidly as possible. This coming term, we will work on our use of powerful descriptive language both in some stand-alone setting descriptions and in our re-write of a multi-pathway story.
Power of imagery - Within this unit we will recap some of the examples of descriptive and figurative language that you will already know (simile, metaphor etc) before introducing you to some new ways to describe using vivid figures of speech: personification, hyperbole and idioms in particular. These new strategies will then be applied to a character description and a setting description - the setting description being an independent piece of writing that you will complete towards the end of this half term.
Challenge - Can you find out what the three terms above (personification, hyperbole and idiom) mean? If you can, match them to the following sentences:
Hurry up; you've been in the shower forever!

The sun shone, the crickets buzzed and school was a whole six weeks away; I was on Cloud 9.
Rain continued to pour down in torrents as the clouds wept and commuters wrapped their coats tightly around themselves. Manchester's summer was, once again, turning out to be winter's not-too-distant cousin.
Multi-pathway stories - Within this unit we will look at a multipathway story called 'The Barrowquest'. It follows the protagonist, Lin, a short and slim boy who is teased by the other children but chosen by Magh, the village chief, to save the village from their surrounding enemies. To do this he has to face many challenges on his way to finding the old wizard, who had saved the village in the past.
In this unit we will re-write the first chapter of the story before exploring some of the different 'pathways' to follow and writing our own chapters with multiple options to follow at the end. As we do so, we'll apply the figurative language skills that we've picked up in the previous unit.
Numeracy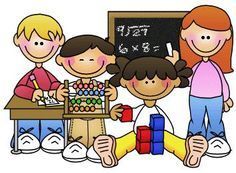 We've spent a term looking at our key operations in Numeracy (addition, subtraction, multiplication and division) as well as a significant amount of time exploring how to understand and calculate proportion. This term, we will cover position and direction and algebra!
Algebra in particular can be quite scary when you get problems like this:
2n+5b = 26
n+7b = 31
What are the values of n and b?
When you break it down into its different parts and study it visually, however, it all becomes pretty straightforward! Picture it like this - imagine n stands for oranges and b stands for bananas. In the first equation you have 2 oranges and 5 bananas, which costs you 26 pence. In the second, you have 1 orange and 7 bananas, which costs you 31 pence. Now double what you have in that second equation so you have the same number of oranges. 2 oranges and 14 bananas would cost you 62 pence, because you have doubled everything that you have. So now you have the following true statements at your disposal:
2n+5b = 26
2n+14b = 62
What's the difference between the two statements? There is a difference of 9 bananas and 36pence. So 9 bananas cost 36pence, making one banana cost 4pence. From there, you can work out the price of an orange!
Topic
Our topic focus for Spring 1 will be the British Empire. Areas of focus will be the growth and spread of the Empire around the world and the affect it had other countries: their language, their cultures, their identities.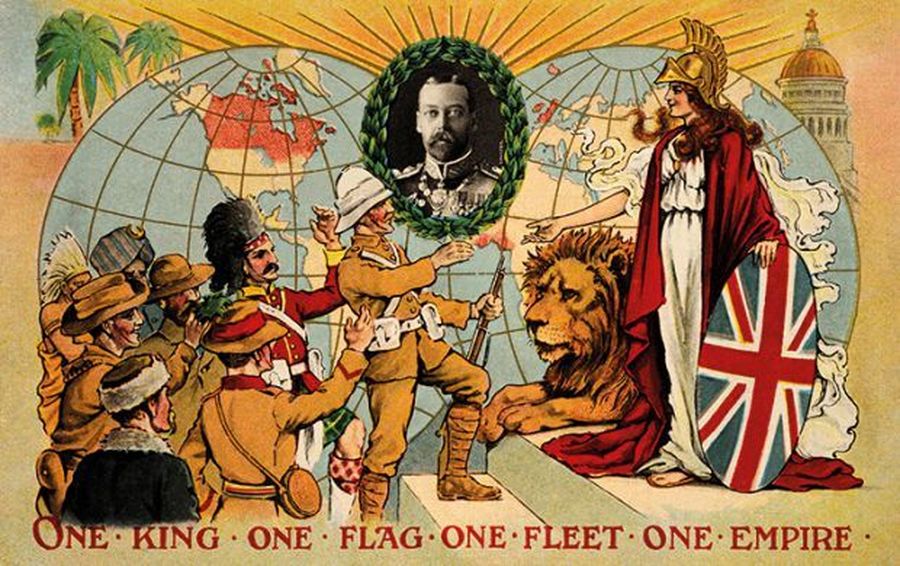 As you can see from the map below, the British Empire had several overseas territories.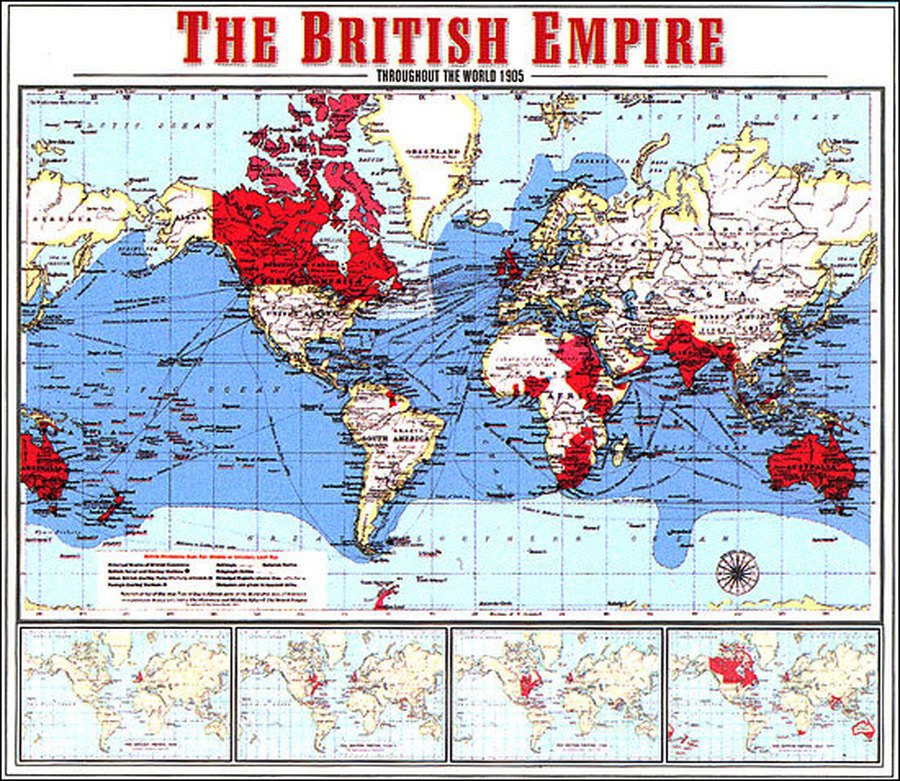 Trips
Castleshaw Residential
We had a busy and exciting start to the new Yr 6 academic year here at St Luke's. Both classes completed an overnight stay at the Castleshaw Centre and pupils were able to experience 'outdoor activities' such as climbing, kayaking and ghyll scrambling. It was a wonderful experience for all pupils (and teachers).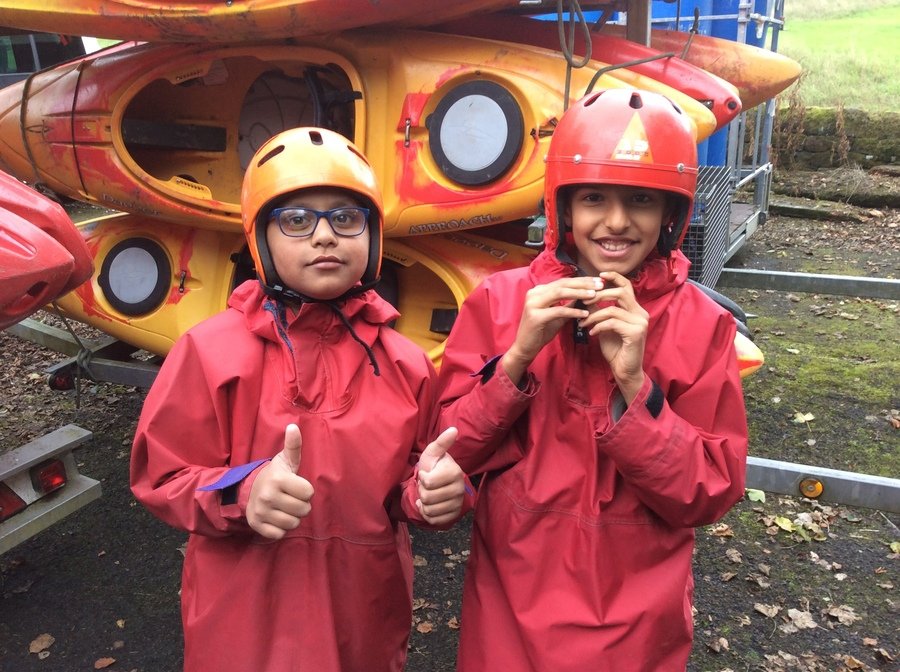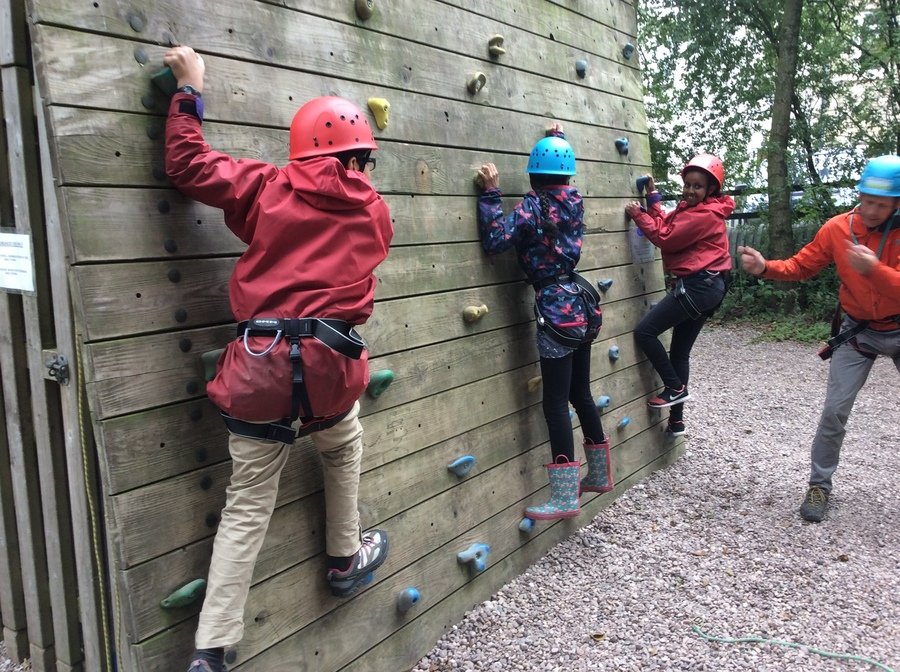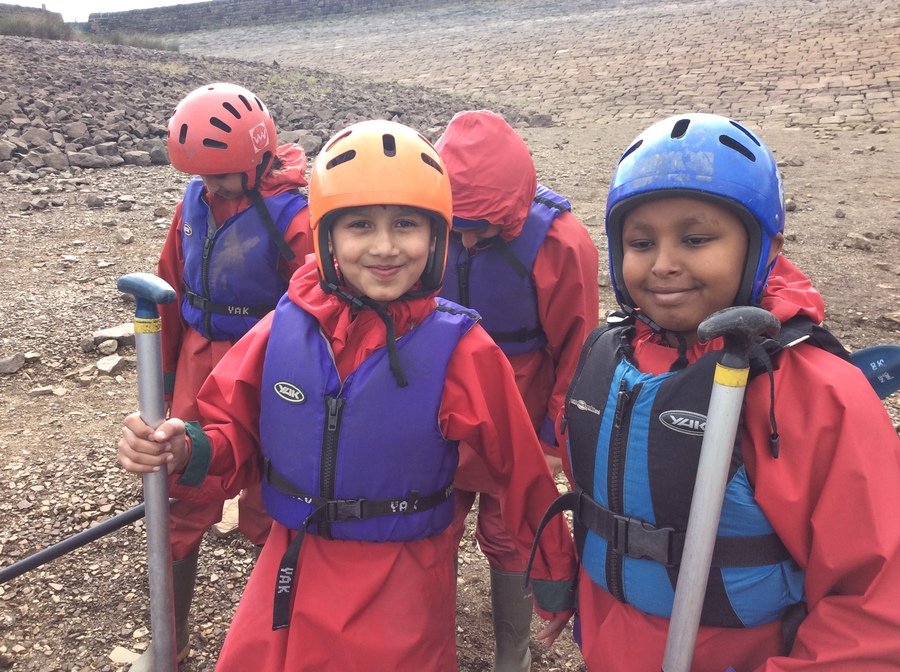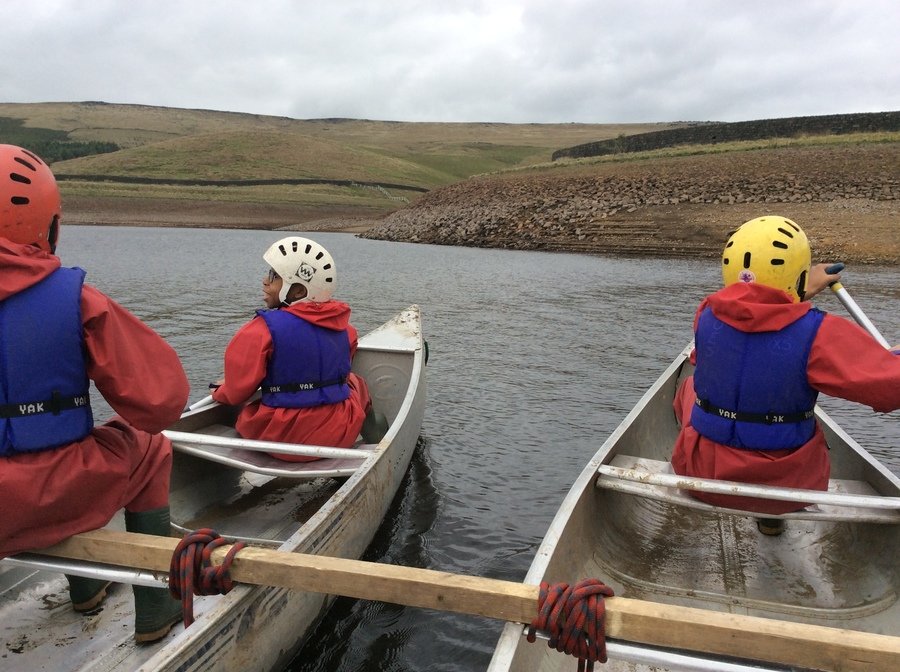 Ice-Skating
In November, we had the privilege of going to the ice-rink in Manchester city centre. We had a fantastic time and no-one fell over (okay, that's a lie; some people spent more time on the floor than on their feet!) But what is safe to say is that everyone had lots of fun.