YEAR 5 HOMEPAGE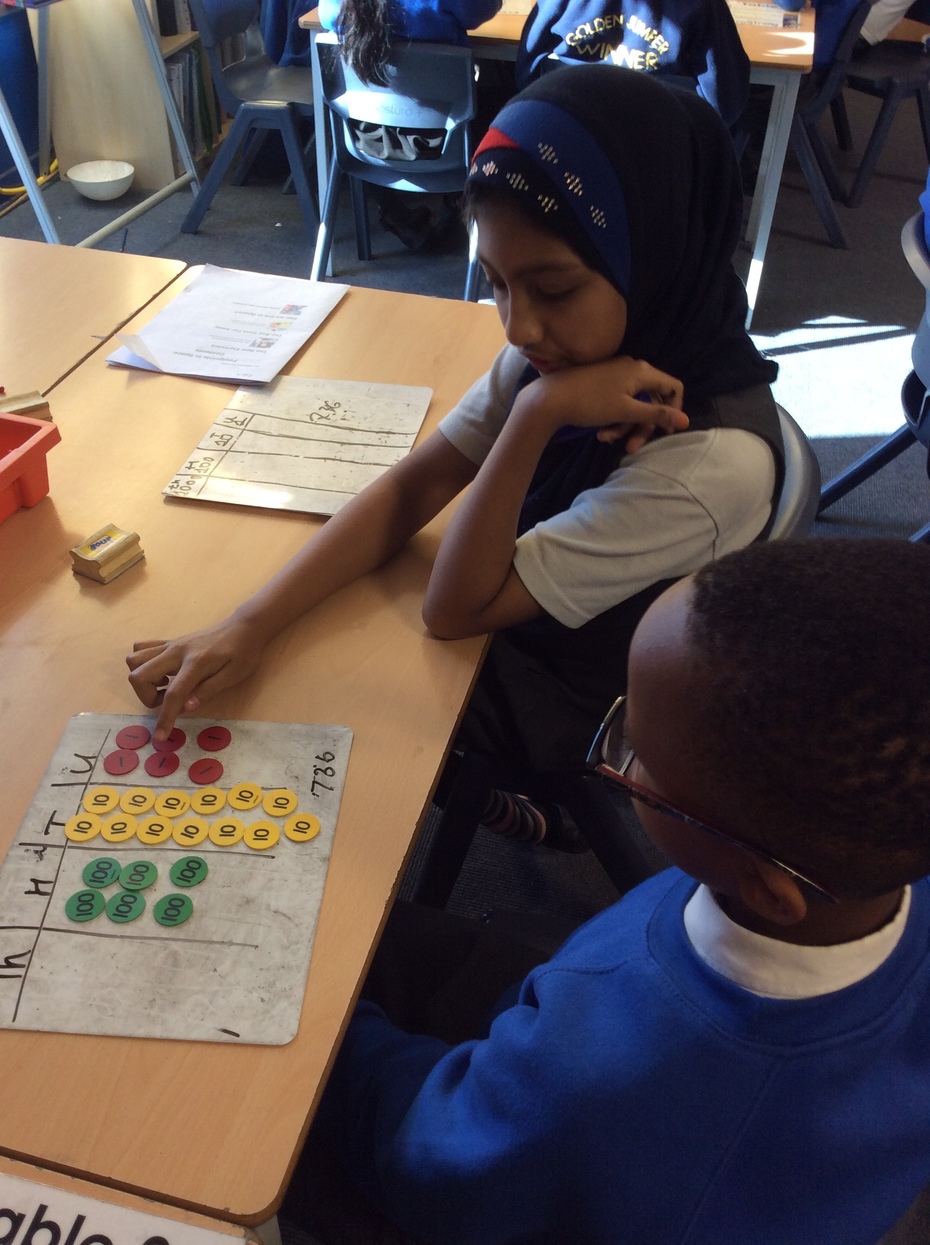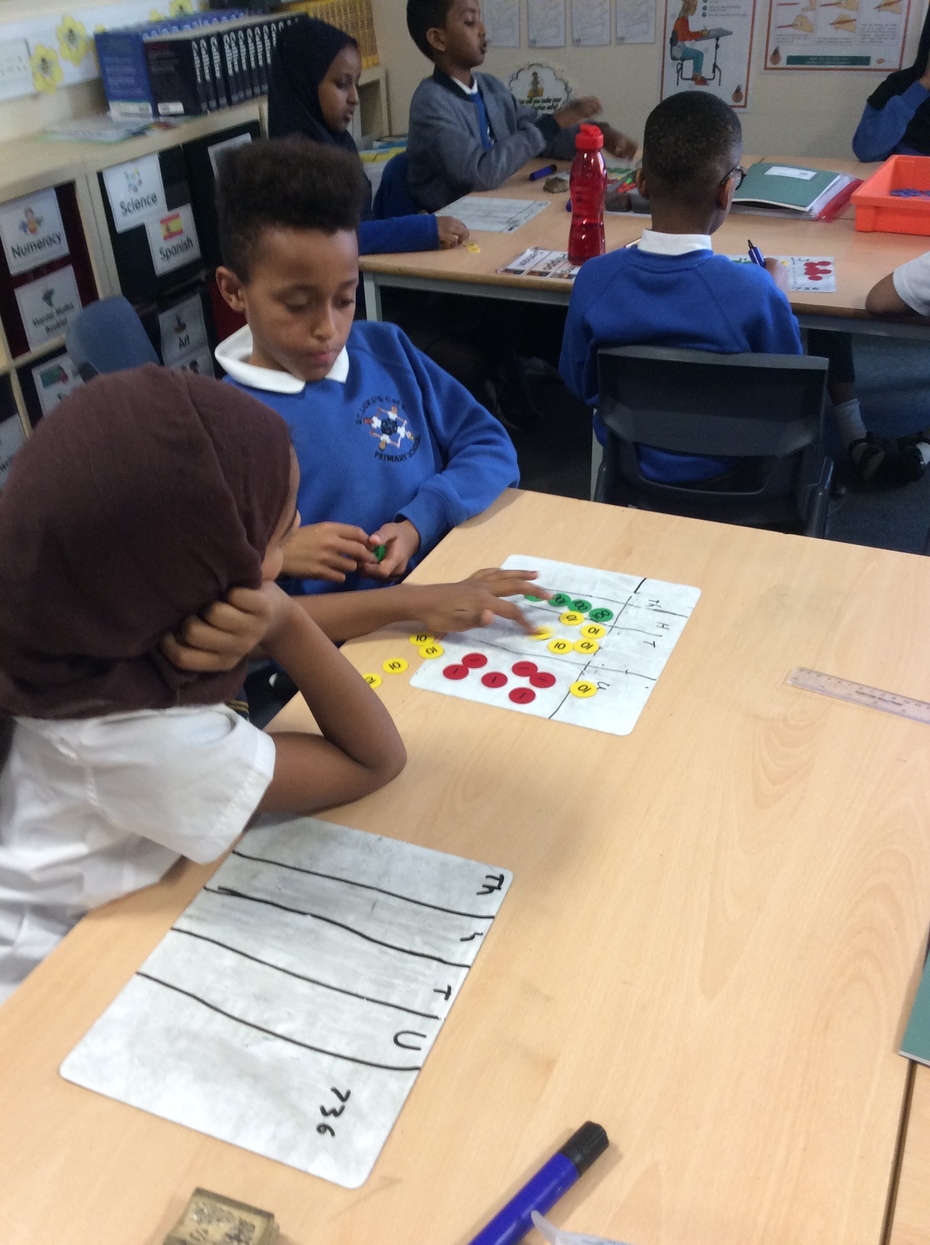 Welcome to Year 5!
Please take a moment to look at some of the exciting things that we will be doing this half term.
We have two classes in Year 5:
5F – Mr Foster and Mrs Smith
5H – Miss Hanley and Mrs Cunningham
Pupils are also supported by members of our fabulous EAL and SEN teams.
Online Programmes
The details for MyMaths are:
School Username: stlukes8
School Password: square64
Our pupils also will also have access to Times Table Rockstars from September. Use the school's name as well as the username and password that you have been given to login.
What to bring to school this term: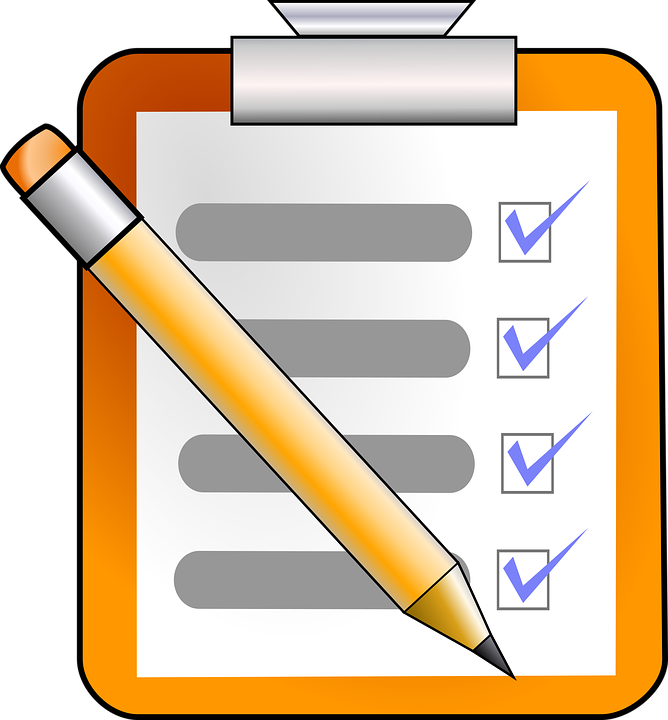 Your Author project - due 7th September, 2018

Full PE kit (see PE section below)

Reading book and reading record (everyday)

Water bottle

Homework (Mondays)

Your inhaler if needed
LEARNING!

 Current Learning Foci

Please ensure you know all your times tables and division facts (up to 12x12). Use the link below to help:
https://www.topmarks.co.uk/maths-games/hit-the-button




Brush up on basic punctuation skills during and after the long summer holidays


http://www.bbc.co.uk/bitesize/ks2/english/spelling_grammar/


   READ – EVERY DAY! We can overemphasise the importance of reading. 
English
This half term, we will be learning how to work like journalists and use the knowledge that we have gained to help us to create outstanding newspaper reports. Let's see whether we can give First News a run for their money!
Why not get a head start by learning about what it takes to produce a newspaper report - See below or click these links:
Newspaper Report Features: Youtube: https://www.youtube.com/watch?v=wiIAnV7ebTk
Features In-depth : https://www.youtube.com/watch?v=8_NmVtnEEA8
BBC: https://www.bbc.com/bitesize/articles/z2gk9qt
First News: https://schools.firstnews.co.uk/free-resource-types/journalistic-writing-posters/
Scholastics: https://www.scholastic.com/teachers/articles/teaching-content/writing-newspaper-article/
Tips: https://grammar.yourdictionary.com/grammar-rules-and-tips/tips-on-writing-a-news-report.html
Now remember, when you are writing your own newspaper article:
Make your headline short and snappy.

In the first sentence sum up what the story is about.

Write your report in the third person and the past tense.

Split your newspaper report up into paragraphs to help the reader clearly understand the information.

If you use quotes to make your report more interesting, don't forget to use speech marks!

Use a photo with a caption to give the reader more information.

Fill your newspaper report with both facts and opinions. Facts give the reader all of the information they need by using the 5 W's.
Newspaper Report Writing Tips
Science
This ha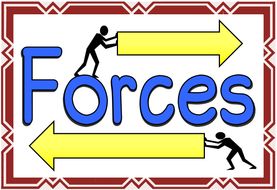 lf term's topic is Forces!
We will be learning to think and work like real scientists. During this unit, we will conduct different investigations to enhance our understanding of different forces. Since forces, though invisible, a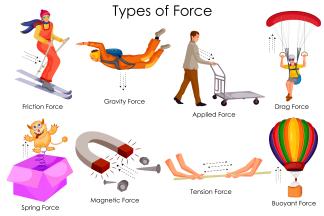 re all around us, it is important that we are able to manipulate them.
As we build up our knowledge, we will:
id

ent

ify where forces are balances and unbalanced

research Newton's work with gravity

learn how to measure forces

understand the difference between weight and mass

investigate friction, air resistance, water resistance

present the findings of different investigations

identify whether a fair test has been conducted and identify improvements for future investigations

recognise that some mechanisms, including levers, pulleys and gears, allow a smaller force to have a greater effect
Working scientifically:
Planning different types of scientific enquiry to answer questions

Taking measurements, using a range of scientific equipment

Recording data and results

Using test results to make predictions

Reporting and presenting findings from enquiries

Identifying scientific evidence that has been used to support or refute ideas or arguments
Useful Websites:
Forces: https://www.bbc.com/bitesize/articles/zywcrdm Friction: https://www.bbc.com/bitesize/articles/zxqrdxs
Air and Water Resistance: https://www.bbc.com/bitesize/articles/zxw6gdm
Gravity: https://www.bbc.com/bitesize/articles/zqbm3k7
Key words: force, pressure, tension, (un)balanced, weight, gravity, reaction, Newton, drag, air resistance, streamline, fair test, oppose, lubricant, accelerate, effort, load, pivot, gear, lever
HISTORY- Battle of Britain
During this unit, pupils will understand why winning the battle of Britain was so important. Victory in the Battle of Britain represented a very important turning point in the Second World War, as well as being a moment of decisive change in the long history of the UK.
This investigation will enable the children to examine a wide range of historical sources to help them gain insight into the thinking of the leaders of Nazi Germany in May 1940 and the reasons why securing air superiority was so critical to them for any invasion plan to succeed. From this, the children will then be able to argue the factors that contributed to Britain's success.
Questions to consider:
Why was winning the Battle of Britain so important?

How serious was the risk of invasion by Nazi Germany in June 1940?

What did Hitler need to do if an invasion was going to succeed?

Why did Britain win the Battle of Britain?
Useful Websites:
http://www.bbc.co.uk/history/histories/battle_of_britain
https://www.bbc.co.uk/newsround/34257841
http://www.bbc.co.uk/guides/zgs34j6
http://www.primaryhomeworkhelp.co.uk/war/battleofbritain.htm
https://www.battleofbritainmemorial.org/
Key words: Second World War, invasion, Nazi Germany, occupied, territories, speech, prime minister, parliament, evacuation, battle, government, surrounded, withdraw, preparation, challenge, significant, warning, broadcast, tactics, opponent
Homework
Homework will be handed out every Friday to be completed and returned on Monday. Usually, the children will receive Maths and English homework as well as reading and spellings. However, they are also expected to practise their times tables daily. Please support and encourage your children in their out of school learning.
CLASS NEWS! BikeAbility
5F will take part in BikeAbility training on Friday, 25th January and Friday, 1st February. Please click here for further information of speak to your child's class teacher. 5H's training will be conducted on Friday, 1st March and Friday, 8th March. Thank you.
Trip to MOSI, Manchester
5H - Tuesday, 13th November, 2018)
5F - Thursday, 15th November, 2018)
On the morning of your trip, please aim to be in school by 8:50 am at the latest.
Don't forget:
Ensure that children, who require an inhaler and do not currently have one in school, are provided with one. These should be handed your child's class teacher and the relevant forms should be signed at the office.

To pay your contribution towards the cost of the trip at the office if you haven't already done so

Your packed lunch, snacks and drinks (if you have not ordered your packed lunch from the office)

Your waterproof jacket or coat

To take your travel sickness pills before you come to school (if needed)

Your rucksack to take your packed lunches in
Trips are an essential part of your child's education:
This trip to the Museum of Science and Industry (MOSI) will help the children with their learning about Forces in Science. It will also enable them to conduct some practical activities that we otherwise would have been unable to provide in school.
During our trip to Hathersage, the children gained valuable experiences during their study of Rivers as part of our first unit of work in Geography. It also helped to deepen their understanding of a different locality outside of Manchester and offered opportunities for the children to develop their social skills and build relationships with their classmates.
Watch the video below to get a flavour for what last year's Year 5s experienced. This year, we visited Matlock, where we conquered the Heights of Abrahams! Videos and photos pertaining to what we actually did will follow soon!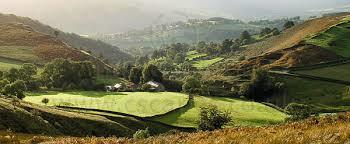 Maths
Our focus this half term will be Statistics, Multiplication and Division. We will apply what have learnt to reasoning and problem solving.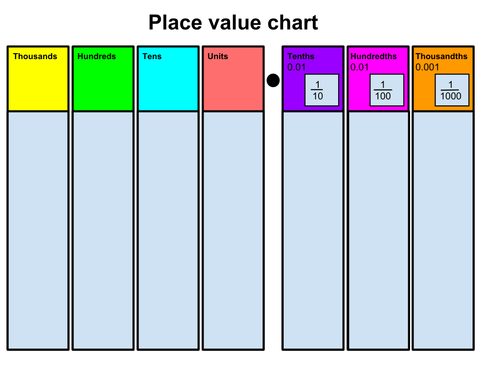 An excellent understanding of times tables is essential in Maths, especially as it relates to multiplication and division, therefore we will also be ensuring that children are confident with their tables! Consequently, please encourage your children to practise their times tables (Times Table Rockstars) daily.
We will be looking at strategies for mental multiplication and division as well as the corresponding standard written methods.
Follow the links below to help with your developing understanding:
Place Value: https://www.topmarks.co.uk/maths-games/7-11-years/place-value
Statistics: https://nrich.maths.org/9032
Statistics: http://www.bbc.co.uk/bitesize/ks2/maths/data/
Statistics: https://mathsframe.co.uk/en/resources/category/312/data-handling
Multiples and Factors: https://www.youtube.com/watch?v=h1NxgLuk414
Factors : https://www.youtube.com/watch?v=vV6gPftzOYg
Square numbers: https://www.theschoolrun.com/what-are-square-numbers
Hit the Button KS2 Bitesize Maths AAAMath IXL Math
Furthermore, you can visit Times Table Rockstars. Use the school's name as well as the username and password that you have been given.
Are you visiting MyMaths as well?? If you don't know your password, please speak to your teacher!
MyMaths
The children are encouraged to use the MyMaths platform both at home and in school. The details that they need to login are:
Website: https://www.mymaths.co.uk/
School Login: stlukes8 (all lowercase)
School Password: square64 (all lowercase)
Username: 3-digit number (These were given out to the children)
Password: This has been given to all the children, so please ask them.
Please ensure that the children log in frequently and complete as many of the tasks as they can. This will help to reinforce and consolidate the areas that they have covered in class.
Coming soon: Our new online learning platform Purple Mash! (Details to follow)

PE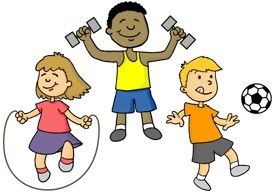 Please ensure that the children bring their kits to school every Monday and leave them in school all week so that they are ready for their lessons.
Gym/Dance
Your child will need a white T-shirt and black shorts. Leggings may be worn but must be above the knee for gymnastics.
Outdoor Games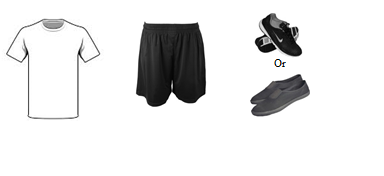 The full kit for outdoor games is: pumps/trainers, white T-shirt and track or jogging bottoms.
Children should not come to school wearing any form of jewellery. Earrings should also be removed. Long hair should be tied back. Any medical issues MUST be reported to the office and the necessary forms MUST also be signed. No child will be exempt from taking part in lessons unless you have sought permission from the Head Teacher.
RE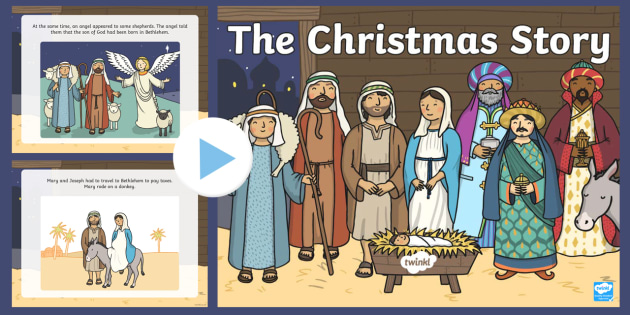 We will be evaluating different accounts of the Christmas story. We will learn that accounts of the same event can vary and be able to ask questions to argue these are true or false.
During this unit, we will investigate two key questions:
Is the Christmas story true?

Why are there different versions of the Christmas story?

Can we learn from stories even though they haven't been recorded exactly as they happened?
Useful Sites:
https://www.simpletoremember.com/vitals/Christmas_TheRealStory.htm
http://www.bbc.co.uk/religion/religions/christianity/holydays/christmas_1.shtml
DT - Moving Toys
During this unit, we will:
investigate toys with

moving cam mechanisms

investigate different types

of cam mechanisms

investigate ways of

strengthening structures for a

moving toy

design a

moving toy with a cam




mechanism

follow a design

to create a moving toy with a




cam mechanism

evaluate a

finished moving toy
REMINDERS!
Reading
Children have their own reading books which should be brought into school every day and they are expected to read every night for 10-20 minutes. This will help them to develop their fluency, expression, accuracy and comprehension skills. Parents are kindly asked to write a comment in their child's reading record after listening to them read. Your child will receive a new reading book by the end of each week if they have shown that they have read and understood it.
Feel free to contact your child's class teacher at: admin@st-lukes.manchester.sch.uk
Thanks for viewing our webpage. We hope you found it very informative.
Visit us again soon!