YEAR 5 HOMEPAGE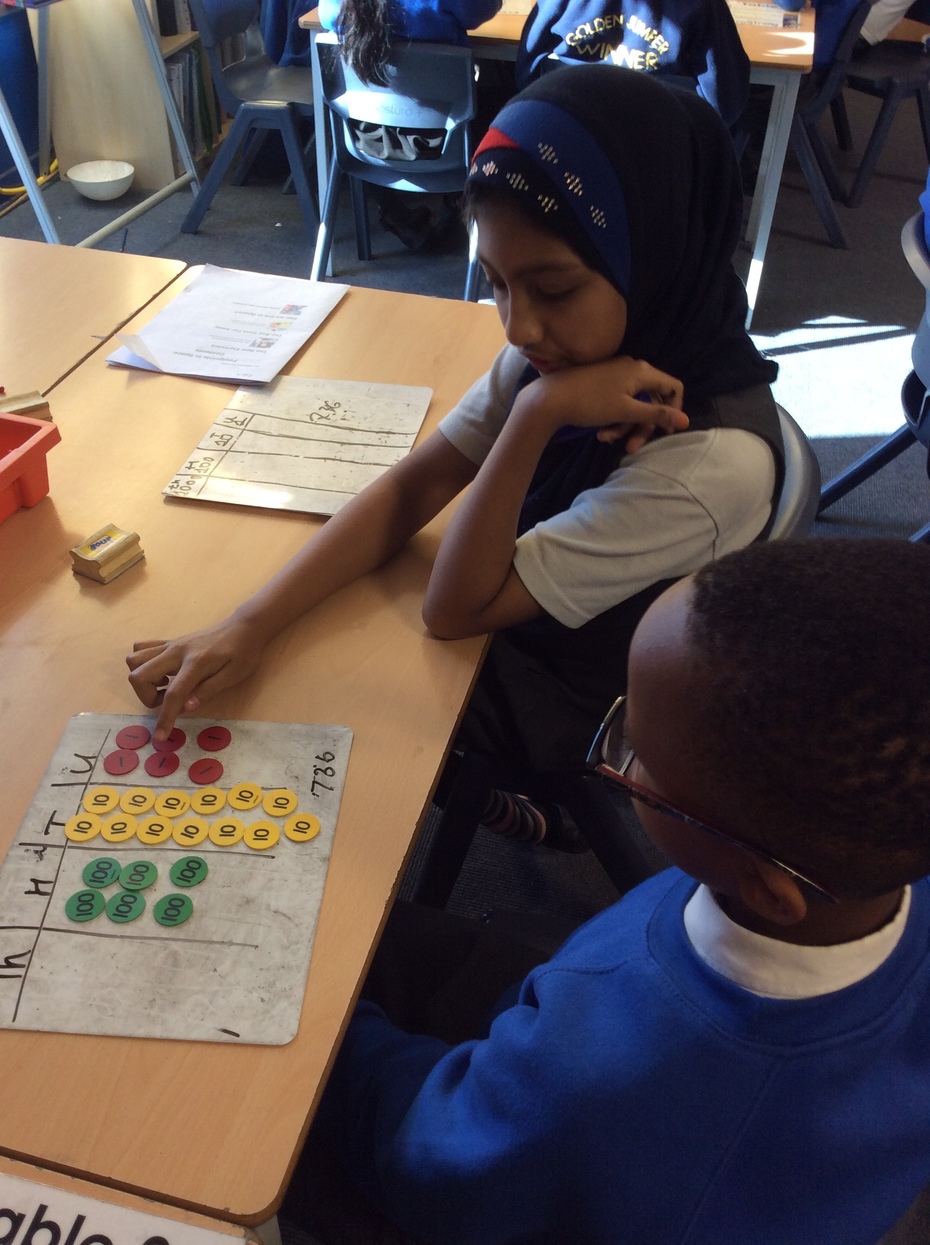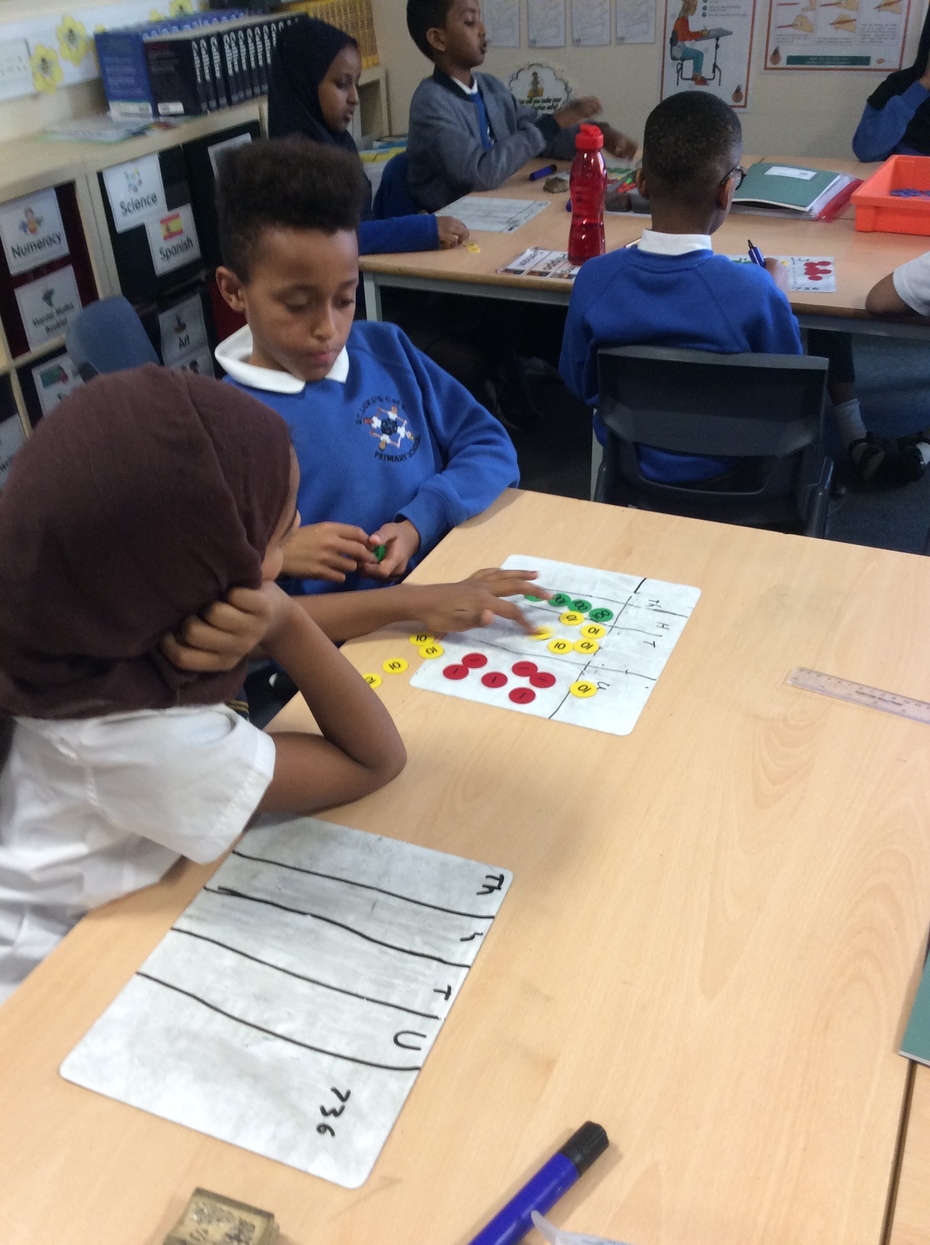 Welcome to Year 5!
Please take a moment to look at some of the exciting things that we will be doing this half term.
We have two classes in Year 5:
5F – Mr Foster and Mrs Smith
5H – Miss Hanley and Mrs Cunningham
Pupils are also supported by members of our fabulous EAL and SEN teams.
Online Programmes
The details for MyMaths are:
School Username: stlukes8
School Password: square64
Our pupils also will also have access to Times Table Rockstars from September. Use the school's name as well as the username and password that you have been given to login.
What to bring to school this term: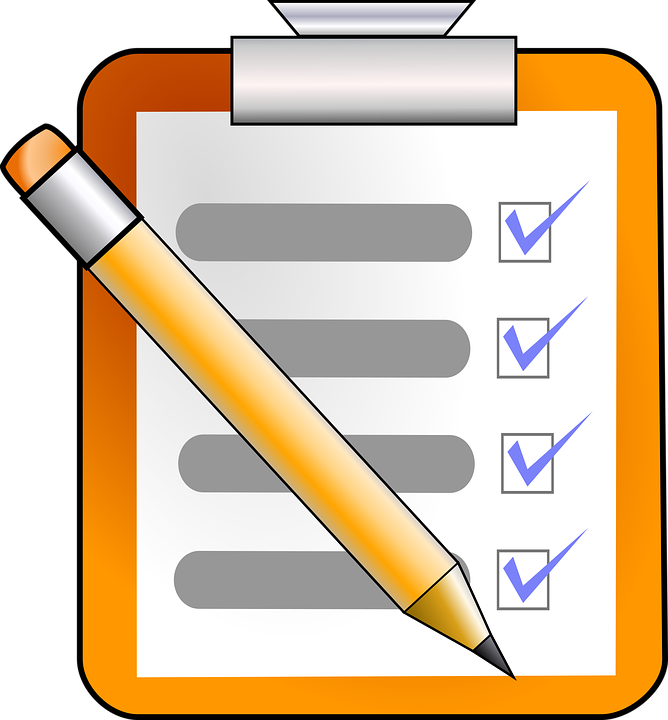 Your Author project - due 7th September, 2018

Full PE kit (see PE section below)

Reading book and reading record (everyday)

Water bottle

Homework (Mondays)

Your inhaler if needed
LEARNING!

 Current Learning Foci

Please ensure you know all your times tables and division facts (up to 12x12). Use the link below to help:
https://www.topmarks.co.uk/maths-games/hit-the-button




Brush up on basic punctuation skills during and after the long summer holidays


http://www.bbc.co.uk/bitesize/ks2/english/spelling_grammar/


   READ – EVERY DAY! We can overemphasise the importance of reading. 
English
This half term, we will be studying the work of one of Britain's most famous authors, Rudyard Kipling.
We will be reading and investigating the structure of several 'Just So' stories as well as conducting further reading of 'The Jungle Book. Reasons for Kipling's inspiration will also be looked at in order to help us to plan and write our own 'Just So' stories.
Why not get a head start by watching some 'Just So' stories to see what you notice - See below or click these links:
The Elephant's Child: https://www.youtube.com/watch?v=VAP41I39MbM
The Sing Song of Old Man Kangaroo: https://www.youtube.com/watch?v=hLTyzGfUMfk
How the Camel Got His Hump: https://www.youtube.com/watch?v=hJHty4j2AlM&t=8s
Science
This ter
m's topic is Living Things and Their Habitats!
We will be learning to think and work like natural scientists. In addition to this, we will study some significant naturalists and animal behaviourists, which will help us to create in-role monologues that explore the importance and impact of their work within the scientific community. Reasons for the interdependence of plants and animals will be explore as well as their adaptation to different environments.
As we build up our knowledge, we will:
identify the different parts (and function) of flowering plants

investigate the requirements of plants for life and growth

improve our knowledge of seed formation and dispersal

understand how living things have changed over time and that fossils provide information about living things that inhabited the Earth millions of years ago

outline the life cycle different plants and animals
Working scientifically:
Planning different types of scientific enquiry to answer questions

Taking measurements, using a range of scientific equipment

Recording data and results

Using test results to make predictions

Reporting and presenting findings from enquiries

Identifying scientific evidence that has been used to support or refute ideas or arguments
Useful Websites:
BBC Bitesize: http://www.bbc.co.uk/bitesize/ks2/science/living_things/plant_animal_habitats/read/1/
Videos: https://www.bbc.com/education/clips/z2bygk7
Clips: http://www.bbc.co.uk/schools/scienceclips/ages/8_9/habitats.shtml
Life Cycle: http://www.bbc.co.uk/schools/scienceclips/ages/9_10/life_cycles.shtml
Life Cycle Videos: https://www.stem.org.uk/resources/elibrary/resource/36134/life-cycles
Some Guidance: http://www.primaryscienceonline.org.uk/year-5-living-things/
Key words: life, cycle, disperse, classify, evolve, metamorphosis, process, survival, adapt, climate, variable, constant, condition, species, habitat, environment, producer, organism, conserve, nature, mineral
GEOGRAPHY - Rivers
During this unit, pupils will understand the features and processes of a common and very significant feature of physical geography, rivers. Rivers are common in a range of environments and many settlements in the UK, including Hathersage - which we will visit this half term - will have rivers flowing through or close to them.
The children will discover that rivers change over their course from source to mouth and develop distinct features by changing the environment through erosion and deposition. They will use and apply a range of geographical skills that draw upon map work and satellite imagery. The children will also spend some time exploring the River Derwent in Hathersage, in particular its estuary as an important ecosystem and habitat for a range of living things. Human's interaction with rivers and ways in which they are exploited to reap economic benefits, such as ports for trade, will be explored further.
Useful Websites:
https://www.ordnancesurvey.co.uk/docs/legends/25k-raster-legend.pdf
Maps: https://www.google.co.uk/maps/
Visit Derbyshire: https://www.visitpeakdistrict.com/things-to-do/river-derwent-p690001
River Derwent - Source to Mouth: http://news.bbc.co.uk/local/derby/hi/people_and_places/nature/newsid_8299000/8299230.stm
Major Rivers of British Isles: https://sites.google.com/site/majorriversofthebritishisles/river-derwent
Rivers in Derbyshire: http://www.derbyshireuk.net/river_derwent.html
Key words: river, source, mouth, erosion, deposition, estuary, ecosystem habitat, interact, interrelated, mapping, economy, port, trade
Homework
Homework will be handed out every Friday to be be completed and returned on Monday. Usually, the children will receive Maths and English homework as well as reading and spellings. However, they are also expected to practise their times tables daily. Please support and encourage your children in their out of school learning.
CLASS NEWS!
Trip to Hathersage, Derbyshire
5H - Depart school (Tuesday, 25th September, 2018) and return to school on Wednesday, 26th September, 2018.
5F - Depart school (Thursday, 27th September, 2018) and return to school on Friday, 28th September, 2018.
On the morning of your trip, please aim to be in school by 8:50 am at the latest.
Don't forget:
To sign and return your completed consent slip

To sign and return your medical information details

To pay your contribution towards the cost of the trip at the office if you haven't already done so

Your packed lunch, snacks and drinks (if you have not ordered your packed lunch from the office)

Your waterproof jacket or coat as it may be drizzling and windy

To take your travel sickness pills before you come to school (if needed)

Your rucksack to take your belongings on the trips that have been planned outside of the hostel

To use the packing list to help you to pack sensibly!
Trips are an essential part of your child's education: This trip to Hathersage is designed to give the children valuable experiences as part of their curriculum as we will be studying Rivers as part of our first unit of work in Geography. It will also help to deepen their understanding of a different locality outside of Manchester and offers opportunities for the children to develop their social skills and build relationships with their classmates.
We are aiming to be back at school by 4pm on the return date of the trips.
Watch the video below to get a flavour for what last year's Year 5s experienced. This year, we will be visiting Matlock, where we will have an opportunity to scale the Heights of Abrahams!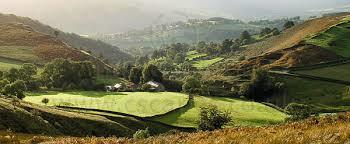 Maths
Our focus this half term will be the consolidation and development of place value and basic number skills as well as using and applying these in problem solving.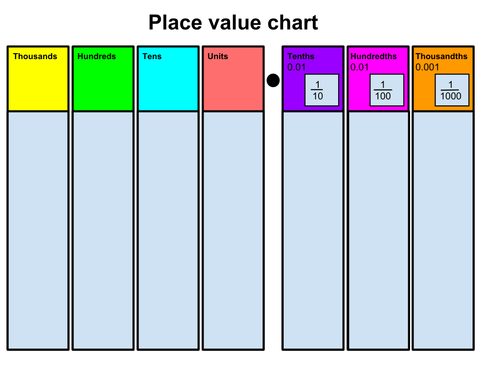 An excellent understanding of place value is essential in all Maths, therefore we will also be ensuring that children are confident with whole numbers up to 1 million!
We will be looking at strategies for mental additions and subtractions as well as standard written methods for all 4 operations + – x ÷, especially addition and subtraction.
Later, we will move on to investigating statistics, factors, multiples, square and cube numbers. Follow the links below to help with your developing understanding:
Place Value: https://www.topmarks.co.uk/maths-games/7-11-years/place-value
Statistics: https://nrich.maths.org/9032
Statistics: http://www.bbc.co.uk/bitesize/ks2/maths/data/
Statistics: https://mathsframe.co.uk/en/resources/category/312/data-handling
Multiples and Factors: https://www.youtube.com/watch?v=h1NxgLuk414
Factors : https://www.youtube.com/watch?v=vV6gPftzOYg
Square numbers: https://www.theschoolrun.com/what-are-square-numbers
Please continue to practise your times tables as they are essential for dealing with those tricky fractions! Here are some new games to try:
Hit the Button KS2 Bitesize Maths AAAMath IXL Math
Furthermore, you can visit Times Table Rockstars. Use the school's name as well as the username and password that you have been given.
Are you visiting MyMaths as well?? If you don't know your password, please speak to your teacher!
MyMaths
The children are encouraged to use the MyMaths platform both at home and in school. The details that they need to login are:
Website: https://www.mymaths.co.uk/
School Login: stlukes8 (all lowercase)
School Password: square64 (all lowercase)
Username: 3-digit number (These were given out to the children)
Password: This has been given to all the children, so please ask them.
Please ensure that the children log in frequently and complete as many of the tasks as they can. This will help to reinforce and consolidate the areas that they have covered in class.
Coming soon: Our new online learning platform Purple Mash! (Details to follow)

PE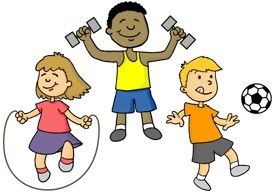 Please ensure that the children bring their kits to school every Monday and leave them in school all week so that they are ready for their lessons.
Gym/Dance
Your child will need a white T-shirt and black shorts. Leggings may be worn but must be above the knee for gymnastics.
Outdoor Games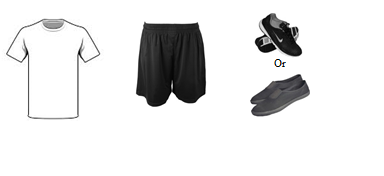 The full kit for outdoor games is: pumps/trainers, white T-shirt and track or jogging bottoms.
Children should not come to school wearing any form of jewellery. Earrings should also be removed. Long hair should be tied back. Any medical issues MUST be reported to the office and the necessary forms MUST also be signed. No child will be exempt from taking part in lessons unless you have sought permission from the Head Teacher.
RE
We will be looking at how Hindus show commitment to God and use this understanding to help us to evaluate whether there is a best way of doing this.
During this unit, we will investigate two key questions:
Do religious people lead better lives?

Do all religious beliefs influence people to behave well towards others?
The practice of Hindu prayer and worship will also be explored.
Art - Dali and Surrealism
During this unit, we will:
look at the life and work of Salvador Dali

explore what the surrealist movement was

understand some of the methods artists use to create surreal scenes

further develop our sketching skills

explore creating hybrid forms

Use collage to create a final surreal image in the spirit of Dali
Return during the unit to have a look at some of the work that we have done. We will also publish our final collage at the end.
REMINDERS!
Reading
Children have their own reading books which should be brought into school every day and they are expected to read every night for 10-20 minutes. This will help them to develop their fluency, expression, accuracy and comprehension skills. Parents are kindly asked to write a comment in their child's reading record after listening to them read. Your child will receive a new reading book by the end of each week if they have shown that they have read and understood it.
Feel free to contact your child's class teacher at: admin@st-lukes.manchester.sch.uk
Thanks for viewing our webpage. We hope you found it very informative.
Visit us again soon!