Year 4 Staff:
4C - Mrs. Clarke, Miss Roddy and Mrs. Harvey
4H - Mrs. Hughes, Mrs. Duffy and Miss Pauline
This Week's News!
We have had a very busy week practicing our songs and dances for the Key Stage 2 production. Tickets go on sale next week!
Today we also had the Eid Parties!
Reminder, next week we have our end of year trips to the beach at St Anne's (4C Tuesday and 4H Wednesday) and the school fayre on Thursday!
4C's assembly
The assembly told us lots of information about World War Two and it was great to see the children's learning!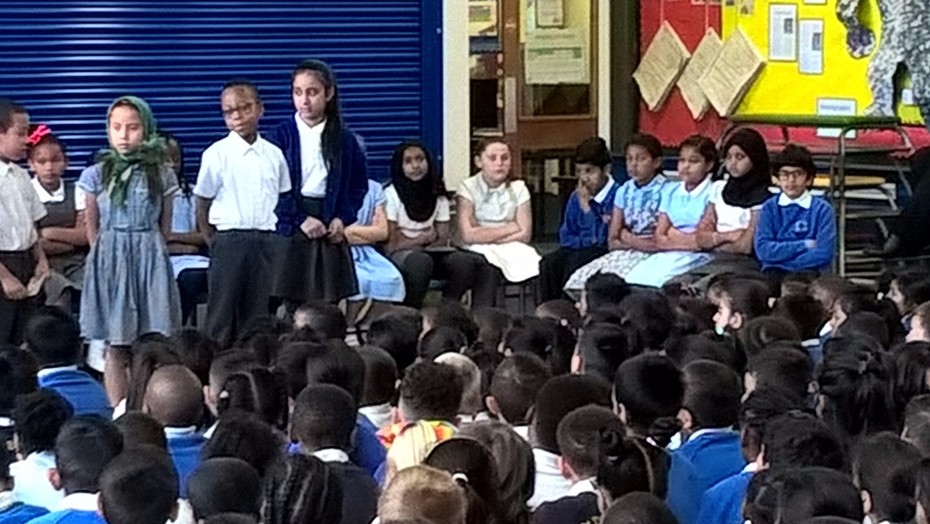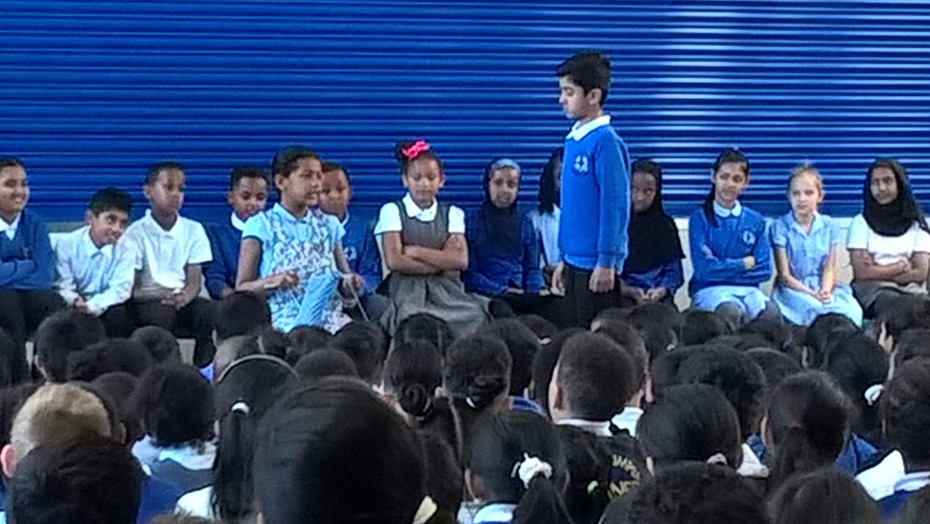 Children also recited the poem The King's Breakfast by A.A.Milne. The main characters - Kyro, Alice, Sienna and Ilyas did an especially great job with their acting.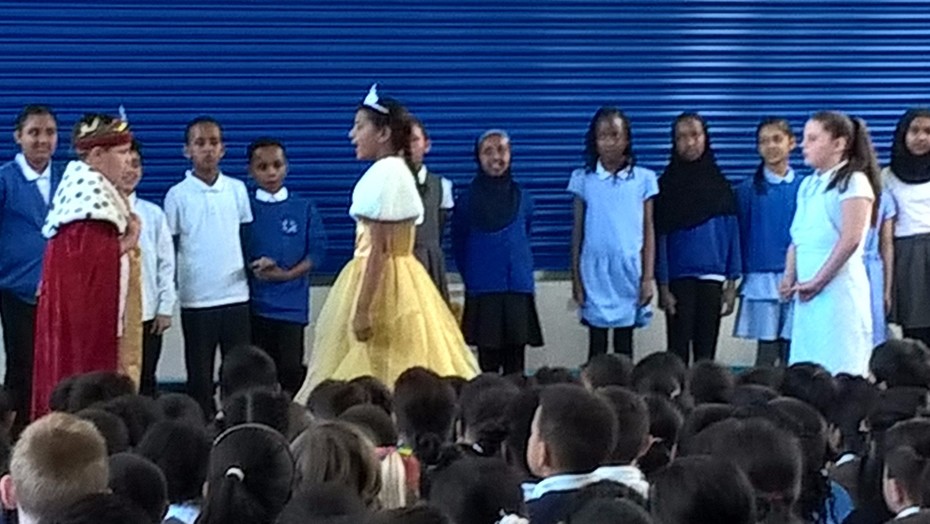 Well done to all 4C!!
Class Work In 4H
We have been busy with a variety of topics including starting our new DT topic on money containers. As part of our debate work we have made Powerpoint presentations on different UK counties. We have tried to persuade others that ours is the best county. Here are a few of us!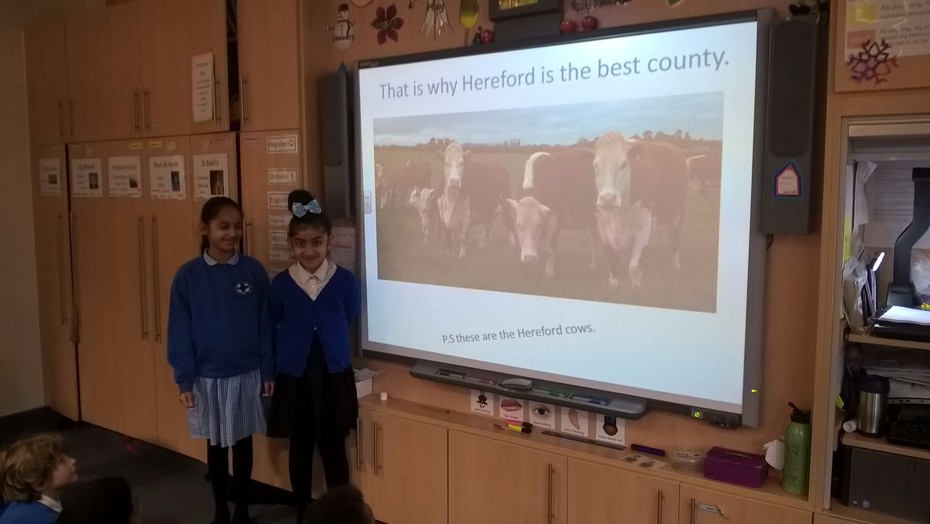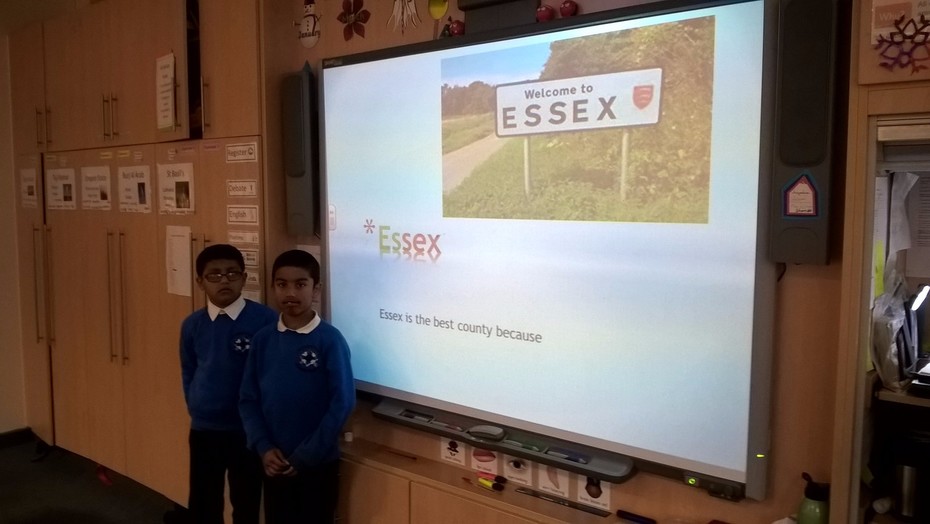 Please continue to help your child to prepare by learning their multiplication tables up to 12 and their spellings.
Please see your class teacher if you have any questions about this.
Trips!
Both classes have now visited Magna Science Adventure Centre and had a great time.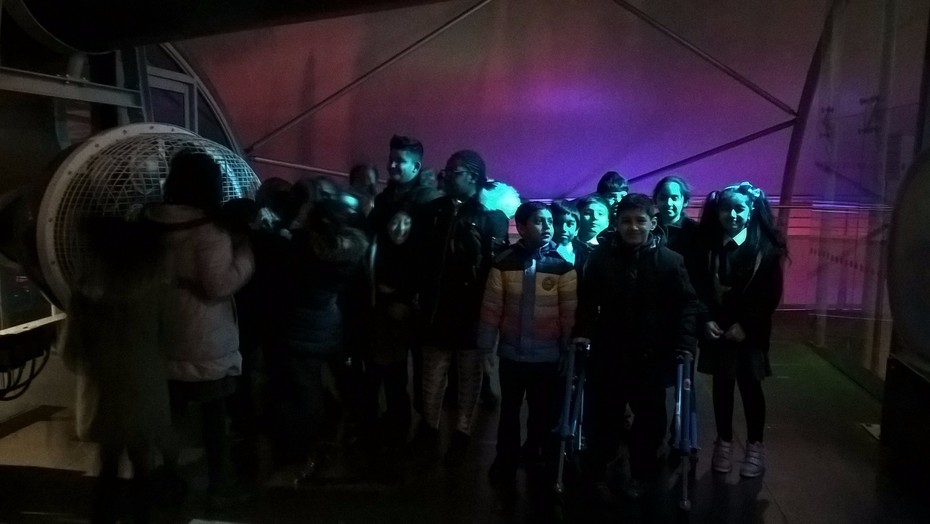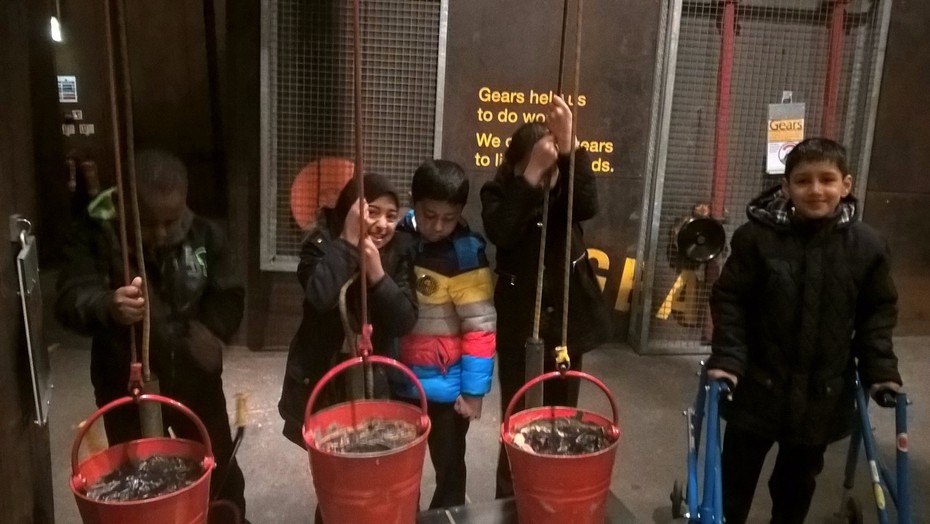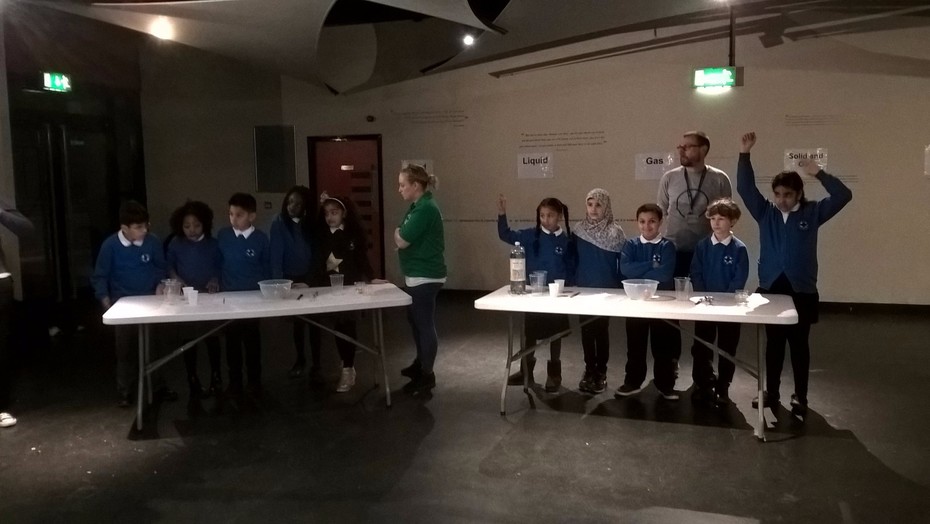 At Home:
To help us get off to a good start it would be great if you can do the following during the year.
Read - the more the better - every day for 20 minutes is the target!

Learn your multiplication tables.

Complete your project each term.
Either at home or on the computers at the library.
Go on https://www.spellingcity.com/StLukes4C/ or https://www.spellingcity.com/year4h/

(Spelling lists for the year 3/4 common exception words and other word lists.)
Go on www.readtheory.org (Reading Comprehension)
Your login is was given to you and your password is stlukes4.
Go on www.activelearnprimary.co.uk (Maths Games)
Your login is your first name then first initial eg mohammedm and your password is password.
The school code is hwxc.
You can access the 4H class blog by clicking on the link below. The blog is updated weekly by students and has photos of our daily learning.
HOMEWORK
Homework will be set on Thursday to be completed and returned by the following Monday. This will include one piece of literacy and numeracy plus spellings and times tables to learn.

Our Curriculum:
This half term our topics will be;
LITERACY
This half term we are looking at poetry. Children have begun to learn some famous poems off by heart and have practiced reciting them aloud.
NUMERACY

Number and place value and addition and subtraction methods. We will also be focusing on improving children's mental strategies.
SCIENCE
Electricity! You can use the weblinks below to find out more!
COMPUTING
Creating Music - have a go at home on the Isle of Tune website!
HISTORY
The Tudors!
Children will also be required to complete a home project set by the class teacher - support in school will be given where necessary. The project for the Spring Term is a Maths Project on Statistics.
P.E.
Gymnastics - Wednesday
Outdoor Games - 4C Thursday 4H Friday
Swimming - Friday
Remember! Feel free to contact your child's class teacher at: admin@st-lukes.manchester.sch.uk
Thanks for viewing our web page. We hope you found it informative.
Visit us again soon!
This Year's Hathersage

Trip
We had a great time on our visits to Hathersage, Eyam, Foolow and Crowden! Linked with our current Geography unit on rivers, we learnt about the different parts of a river and did our own investigations about rivers. While in Eyam we learnt about the plague and enjoyed the beautiful countryside in that area.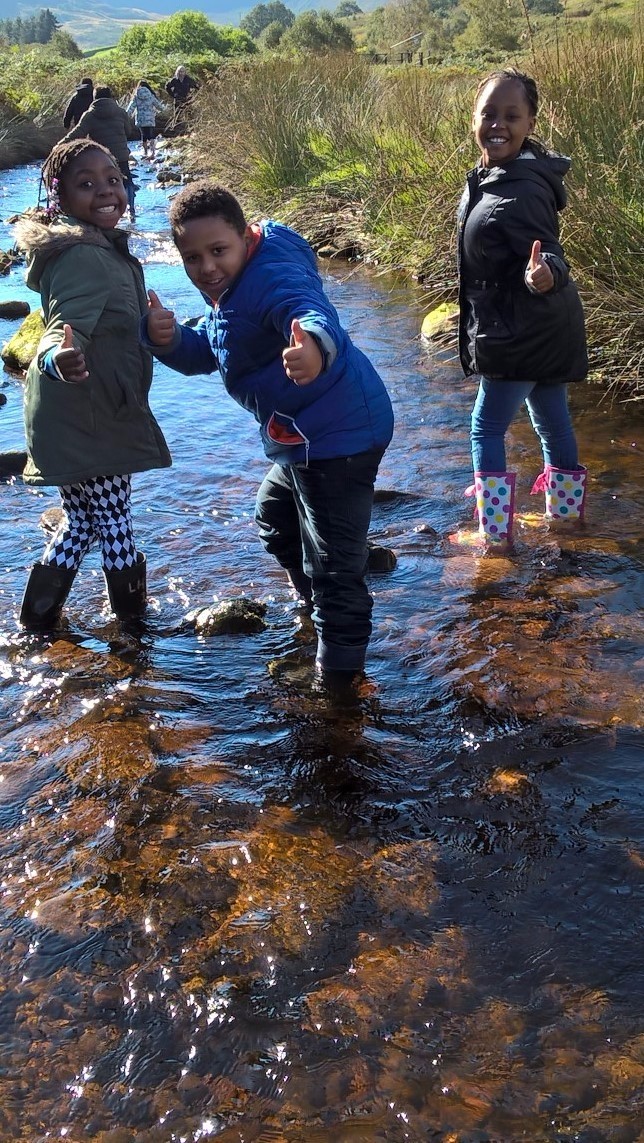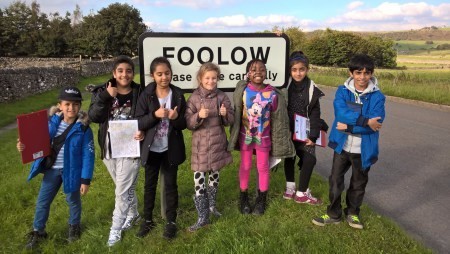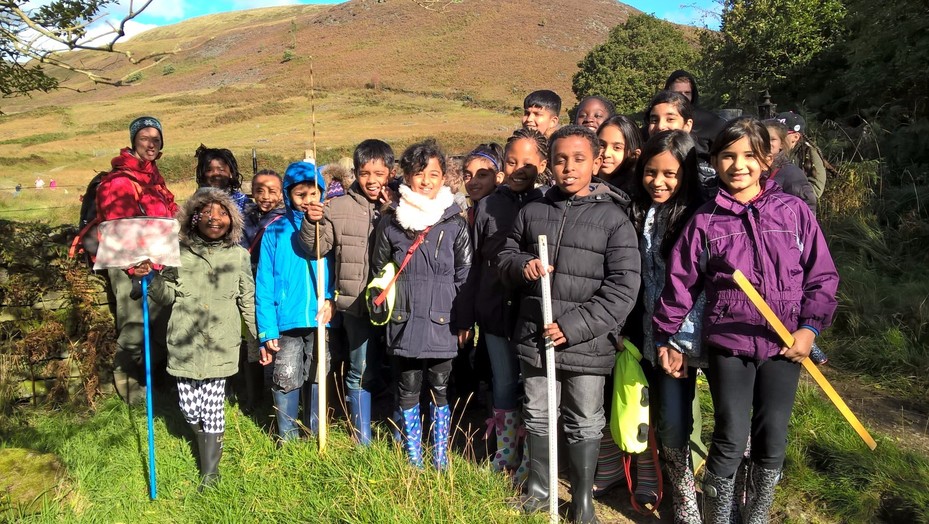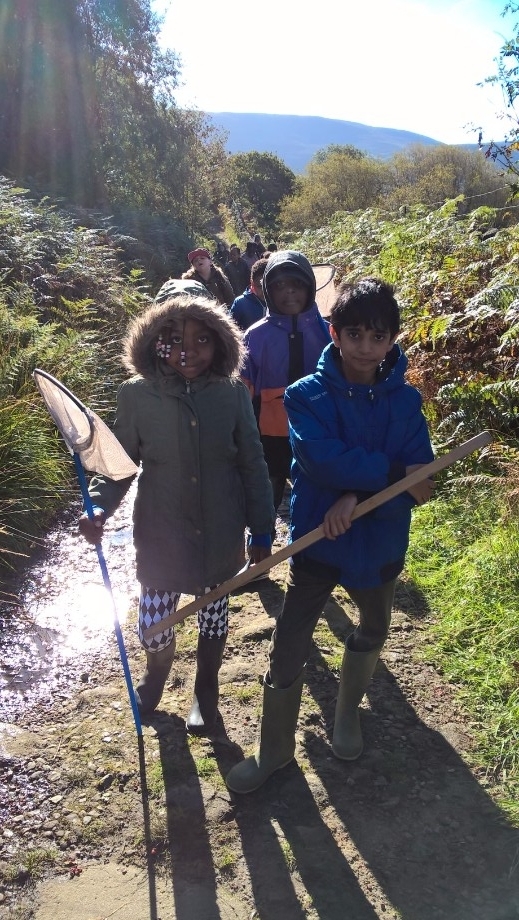 Science Day Photos
Hannah, our visiting Scientist, who taught us about Sound and How to Make Slime on Science Day.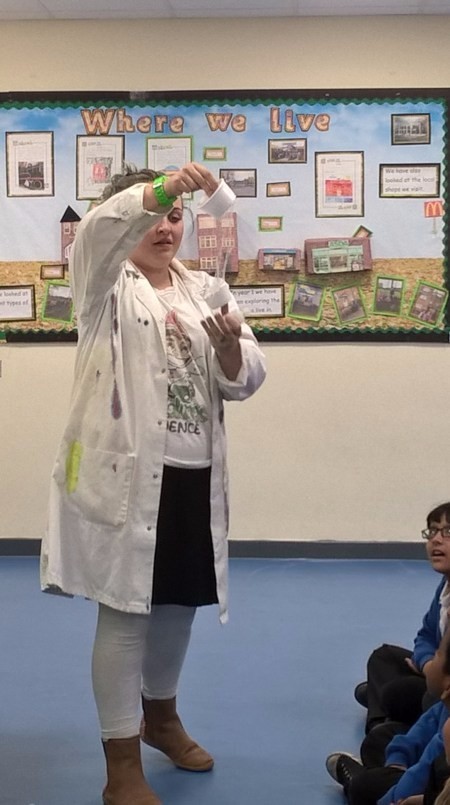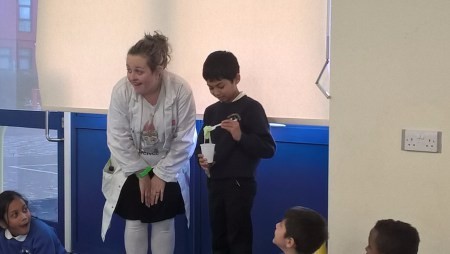 Thanks for viewing our website. We hope you found it very informative.
Visit us again soon!