The staff in Year 3 are:
3M - Mrs Louden & Mrs Selby-Shore
3H - Miss Hastie & Miss Long
-----------------------------------------------------------------------------------------------------------------------------------------------------
Welcome to Spring 2!
Can you believe that we are in Spring 2 already? Time really is flying by this year and we have got another fun filled half term planned for you all.
Well done to the 11 children from 3H who went to an NHS conference on Monday 5th March to showcase their drumming and singing skills. A huge thanks to Mr Marazi for his fabulous teaching and coming along to help, support and guide us.
What's Going On This Week?




This week it is World Book Day. To celebrate, we are having a 'Get Messy' day where each class will be making models linked to their favourite books. Because we will be getting stuck in with paint, glue and lots of other 'messy' items, we are asking the children to dress for the mess. Your child should come to school wearing old clothes that can get messy with us! Watch this space for photos of the fabulous models we make.
Teachers will be dressing as book characters so keep your eyes peeled for some of your favourite characters.
Due to our snowy weather, World Book Day has been rescheduled to Thursday 8th March.
Literacy:
For the last few weeks in literacy, we have been reading portal stories. We read and learnt the story 'Elf Road' by Pie Corbett. The story is about a boy called Billy who bravely opens an unusual wooden door where he is transported into a whole new world!
So far the children have produced fantastic smaller pieces of writing. They have written sentences using commas for lists and exciting vocabulary to describe. They have also written amazing diary entries where they pretended to be Billy.They thought about how Billy must have felt after his adventure and wrote diary entries based on this.
Now we are moving on to writing our own story in a similar style to 'Elf Road'.
The children will be creating and developing their own characters, settings and adventures. We cannot wait to see what inventive ideas they come up with.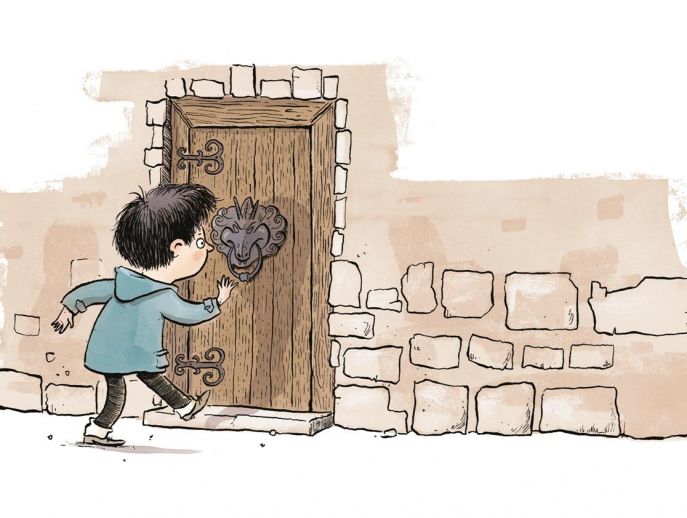 Numeracy:
This week we will be studying statistics. We will be learning how to read and interpret pictograms, bar graphs, tables and tally charts. We will be asking questions about the data we are presented with and thinking about what it tells us. As well as this, we will be doing lots of problem solving and reasoning and solving 2 and 3 step problems.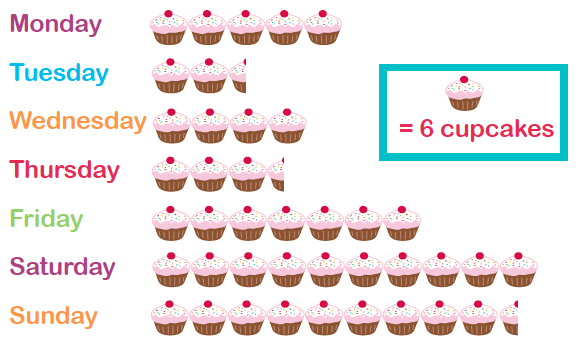 What questions could you ask about this pictogram? What number do you think the half cupcake represents? Why?
Science:
This week we will be finishing off our science unit: Animals Including Humans.
So far, the children have learnt about the 5 food groups and why we need different types of food. They have also explored different animal diets, looking at herbivores, omnivores and carnivores. They have investigated which bones make up our skeletons and the 3 main functions of a skeleton.
This week we will be learning all about different types of animal skeletons.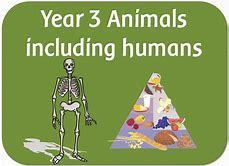 Geography:
Our new Geography topic is called 'Why do people go to the Mediterranean?'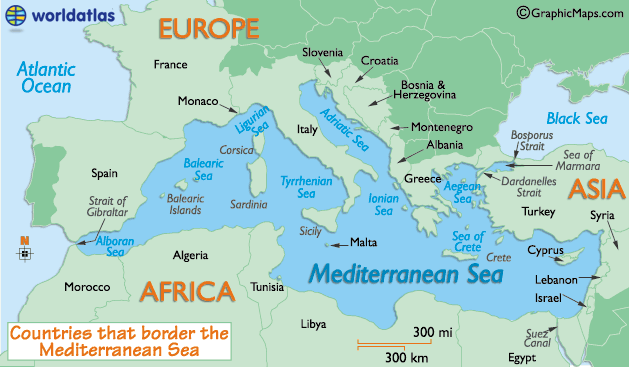 In this unit, we will be looking at which countries make up the Mediterranean and where they are located in the world. We will be thinking about the different climates and why different places have different climates. As well as this, we will be researching interesting facts about specific Mediterranean countries and tasting Mediterranean food (exciting!!). The children will finish the unit by making their very own holiday brochure.
History:
In History, we are learning about the Romans. We will be learning about why the Romans invaded Great Britain, how the Romans almost lost control of Great Britain (thanks to Boudicca) and the Gladiators.
The children have been impressing their teachers with their super debating skills when they debated whether or not Boudicca was right to rebel against the Romans.
Well done to 3M who have made some brilliant castles. Please ensure your castle is in school on Monday if you want to enter the best castle competition.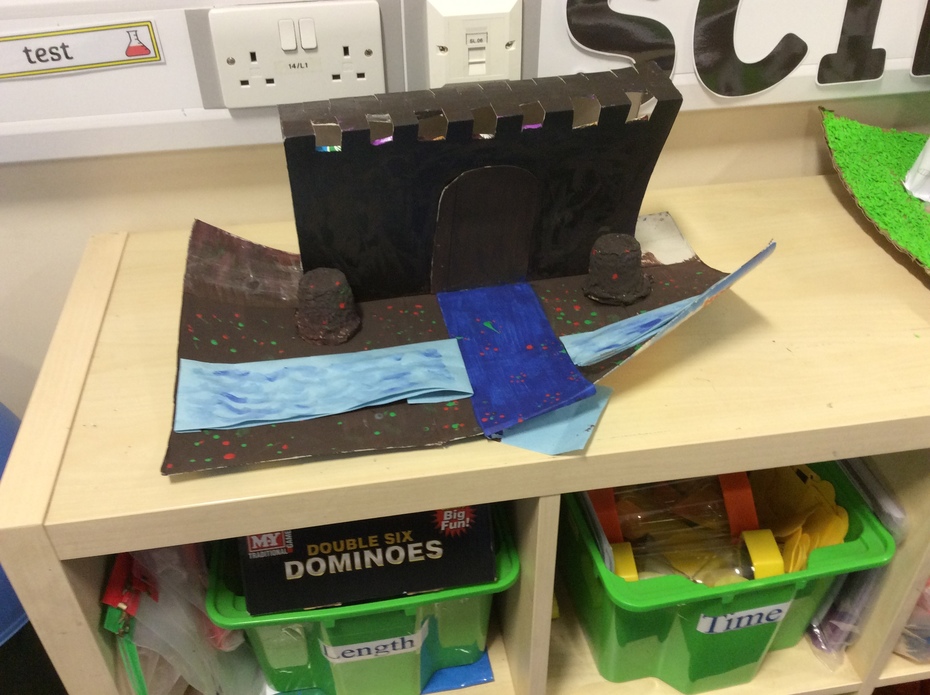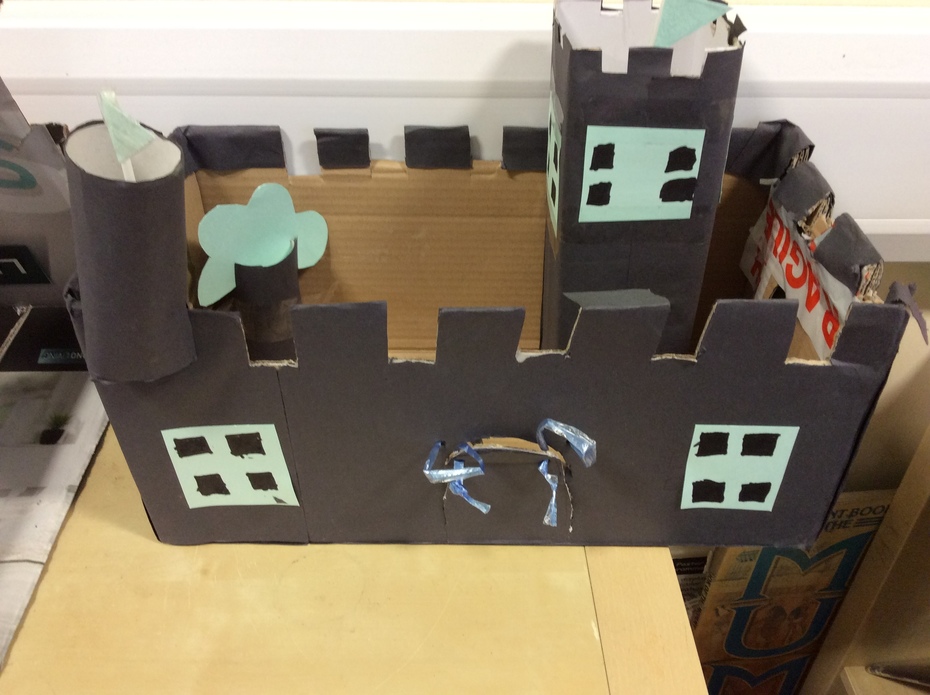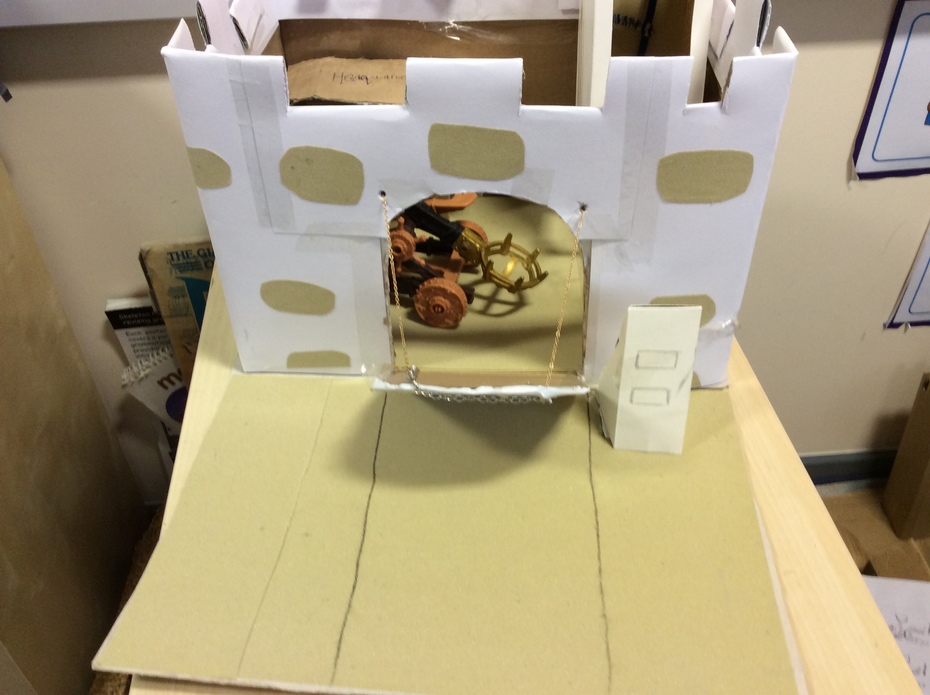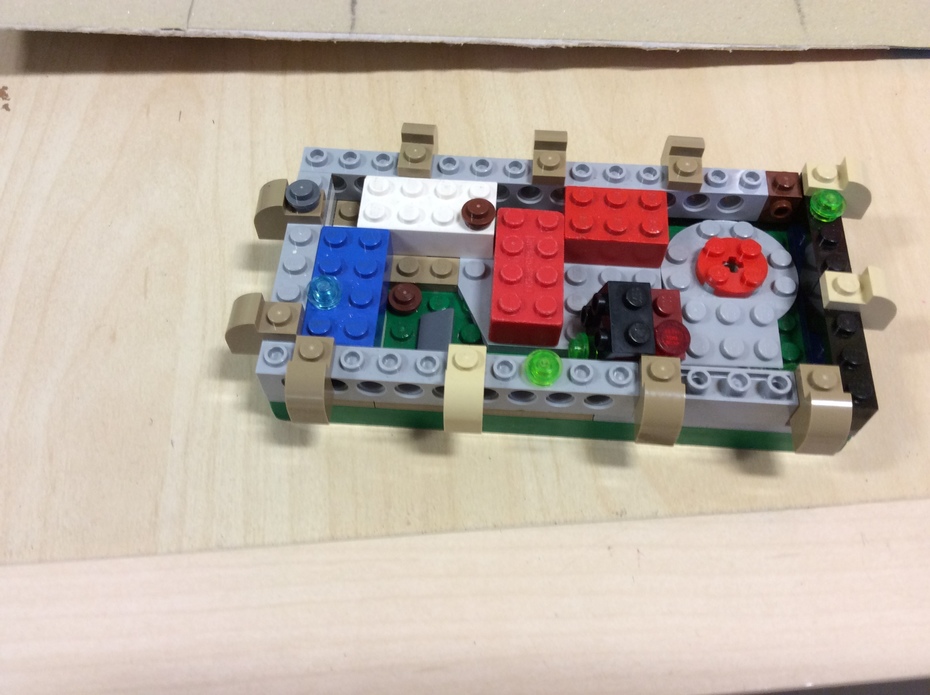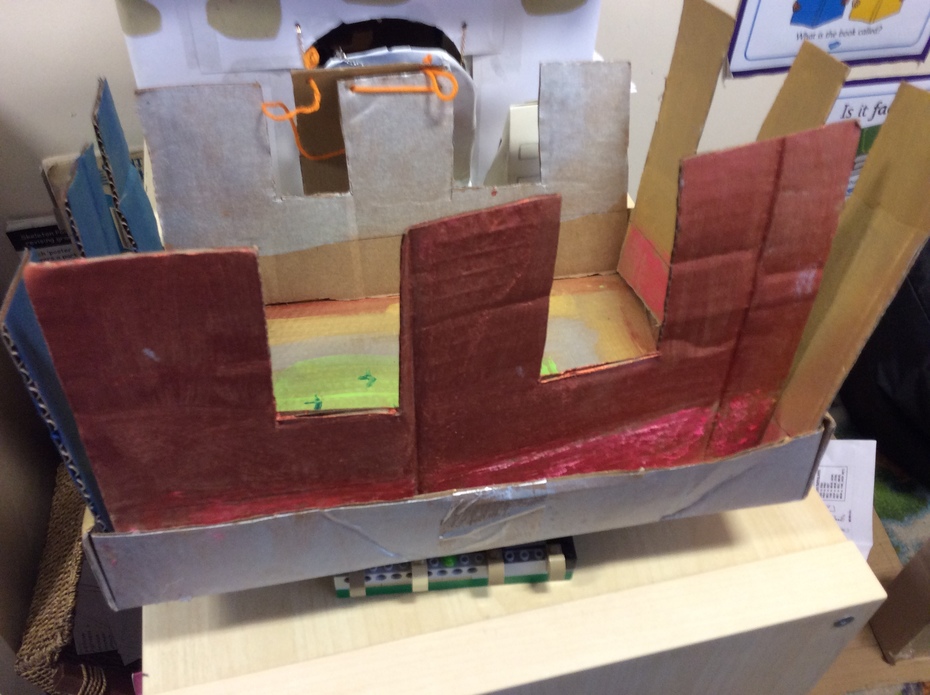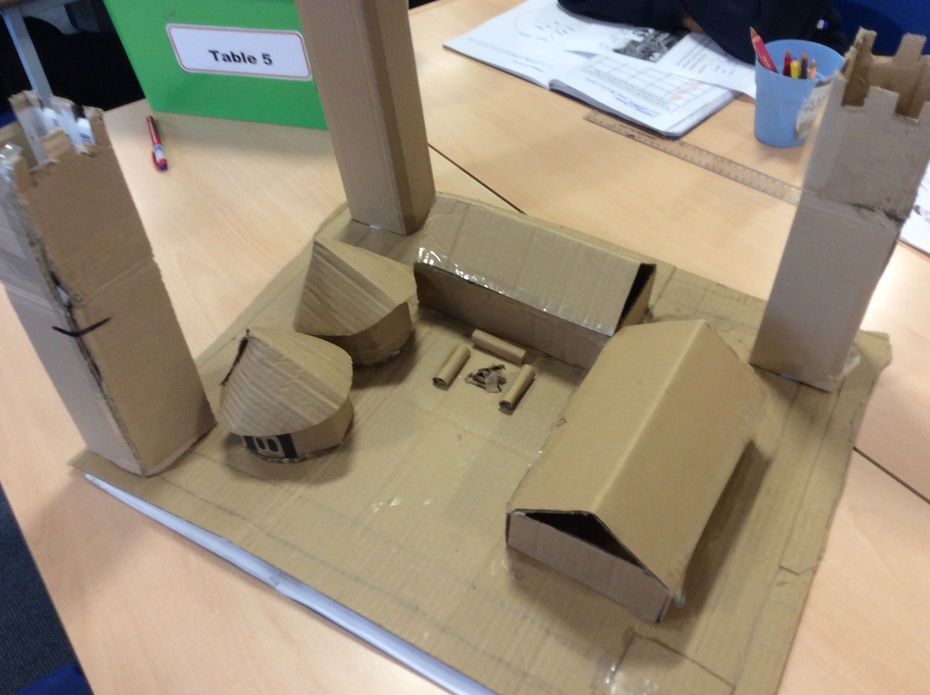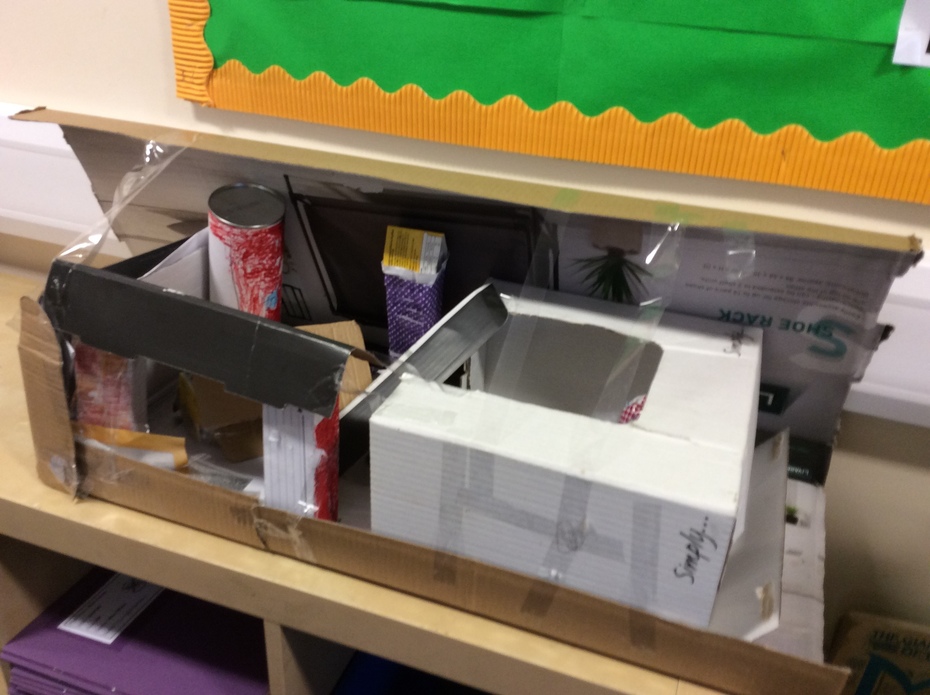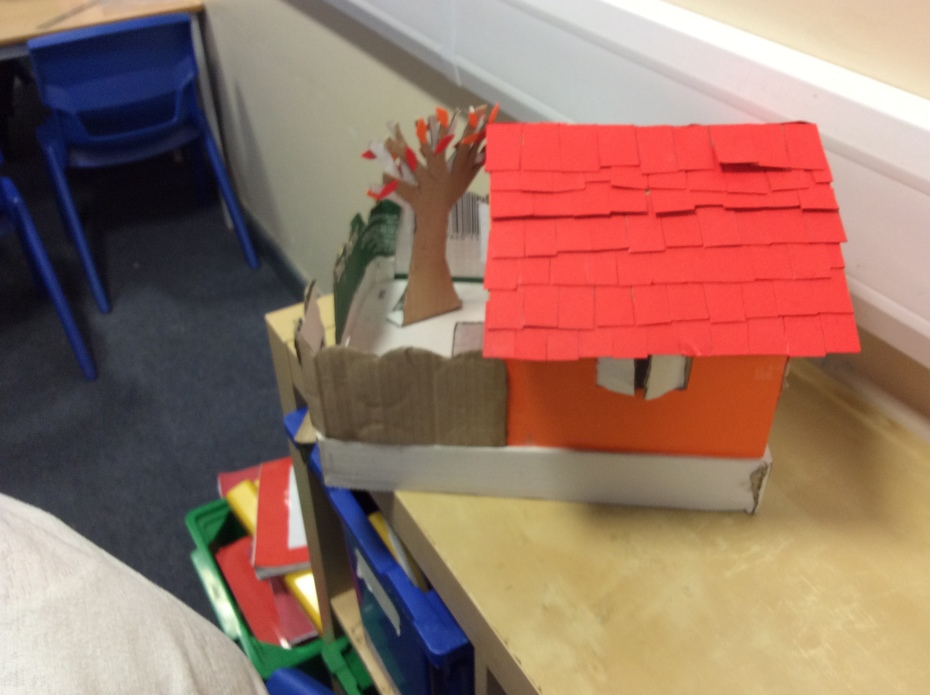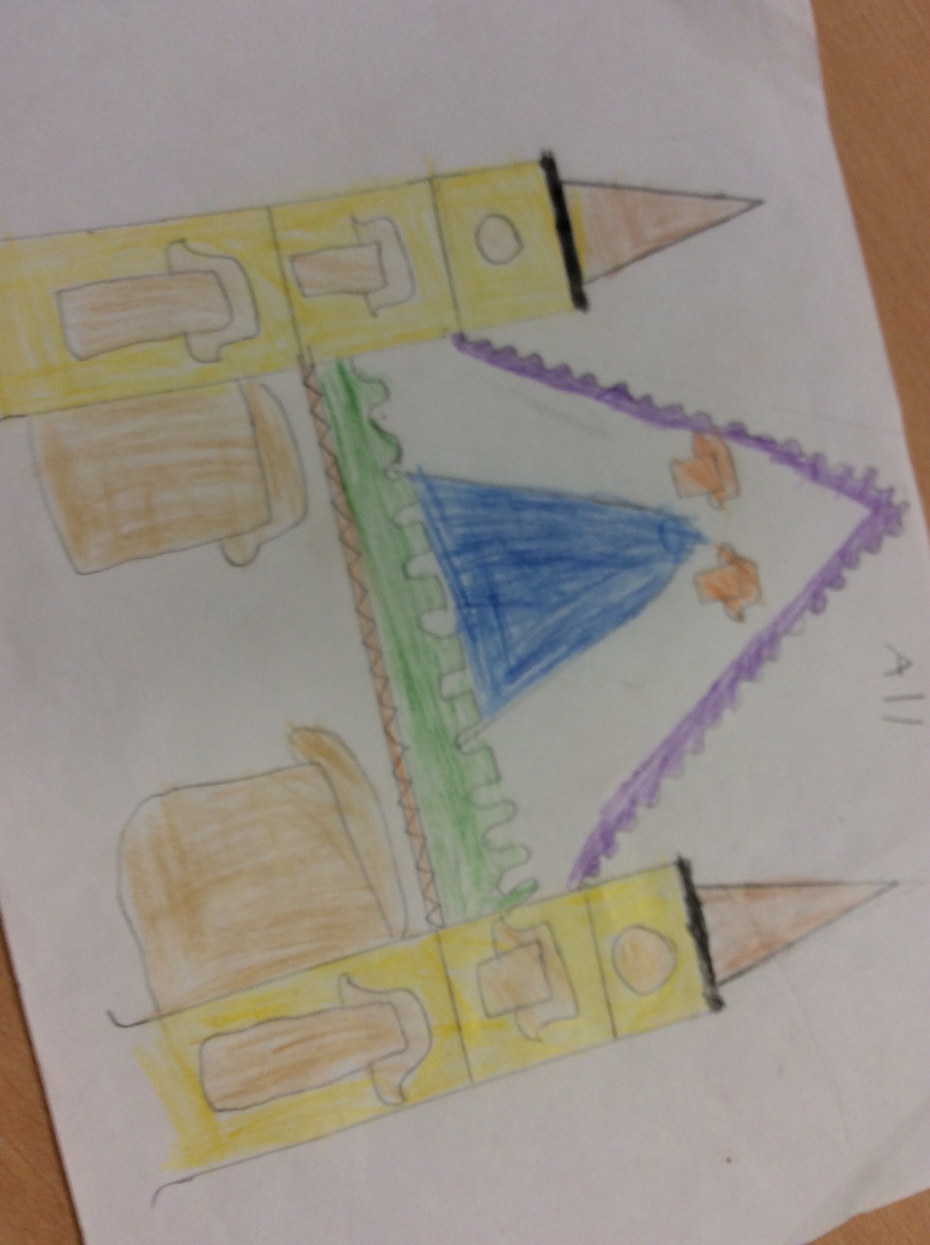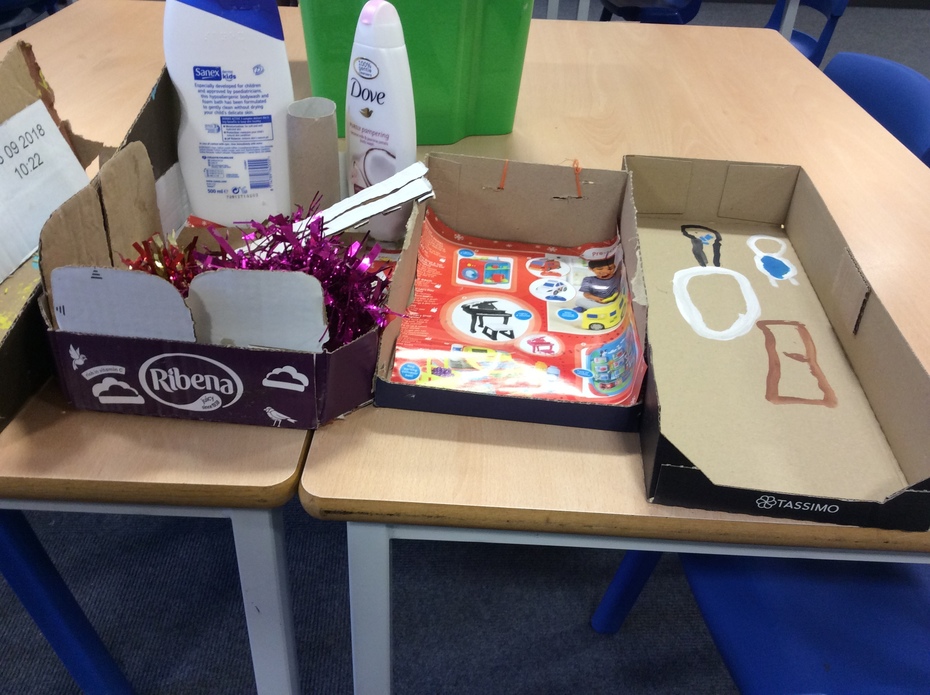 PE:
We have PE three times a week - Dance, Gymnastics and Games.
Please bring a white T-shirt, black shorts and pumps/trainers. Please keep your kit in school and wash it every half term!
Homework:
Homework is given out every Friday and is to be returned on Monday. Please make sure your child does his/her homework every weekend AND reads his/her book every evening.
We are also now giving homework out on 'MyMaths'. Please see your child's teacher if you have any questions about this.
Remember you can ask for help from your teachers if you cannot do your homework.
School Fund
Remember that you can earn Class Dojo points by bringing in school fund.
Thanks for visiting year 3's class page.
Remember that if you have any questions, your child's class teacher is available to chat to you.