During this term, we look forward to welcoming new children and their families to Reception, and to our school community! We look forward to sharing our exciting adventures and journey through the year with you!
Meet the Staff...
RECEPTION HH
RECEPTION L

Mrs Hodgkiss
Miss Halliwell
Miss Miley
Miss Mahmood

Mrs Louden
Mrs N Chohan
Mr Moss
Miss Hallam
Welcome to Autumn Term in Reception!
In our first term in Reception, we will be focusing on settling into the new school routines, learning the new rules and boundaries, and exploring many, many different activities!
Our first topic we are looking at will cover 'Ourselves: All about me'. During this topic, we look forward to hearing all about the children, their likes and dislikes, and their dreams and aspirations! We will use these to inform our activities…. We will upload them onto here as we go!
Phonics, Phonics, Phonics!!
During the first term, we will be starting to learn to read and write using Phonics! At St Luke's we will be using the Letters and Sounds method of teaching Phonics, and will mainly be starting off looking at Phase 2 sounds. Your class teacher can signpost you to the individual sounds your child is learning.
S A T P I N
The importance of reading!!
Starting to read with your child is incredibly important! Modelling how to use books, how to trace words and nurturing and encouraging a love of reading will allow your child to develop their reading skills. During the first few weeks of term Reception class staff will hold a reading meeting to provide all parents with practical support and information regarding the importance of reading at home. You can see more information here :
http://www.literacytrust.org.uk/communities/literacy_hubs/manchester/for-parents
The EYFS Framework
Throughout Nursery and Reception, we deliver the Early Years Foundation Stage Profile. We use this to teach each child, considering their level of development and any additional needs. A copy of this can be viewed here :
https://www.foundationyears.org.uk/eyfs-statutory-framework/
Staff are always on hand to discuss your child's development and give advice or practical support on how to encourage learning at home as well as at school! We are happy to help!
This page will be uploaded on a regular basis will any class information, news and alerts, and pictures and videos showcasing our learning while at St Luke's!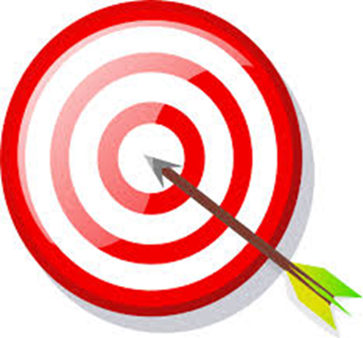 Our Class Targets
| | |
| --- | --- |
| This half term we are focusing on writing our names, sentences and tricky words using our phonics and sounds that we have learned | |
| Counting up to 20 and beyond! We will also be focusing on adding two sets of objects together | |
| Learning our sounds in phonics! These include phase 2 and 3 | |
| | | |
| --- | --- | --- |
| | Useful Websites | |