Welcome back to Spring term 1 and Happy New Year. We hope you have had a lovely Christmas break. We have lots of exciting things planned as we explore the topic of 'change' over the next six weeks.
Meet the Staff...
RECEPTION W
RECEPTION C

Miss Weale
Miss Daly
Ms Pugh
Miss Chloe

Mrs Chohan
Mrs Selby-Shore
Ms Pugh
Miss Chloe

Welcome to Spring Term 1 in Reception!
This term we are going to be learning about 'change'. During our literacy sessions, we will be reading a number of books to help us explore change. We will start by reading 'Rainbow Fish' to help us talk about how we can change the way we think and treat people in order to make a situation better. Next we will read 'Tree: Seasons Come, Seasons Go' to encourage us to explore change in weather and seasons. Finally we will read 'Not Now Bernard' to support us with learning about our emotions and how/why these change.
This term we will also be reading information books about the celebrations that will be happening over the next few weeks, including Chinese New Year.
Reading - Please can you read with your child for at least 10 minutes a day.
Phonics, Phonics, Phonics!!
In Phonics, we will be looking at Phase 2 and 3 of letters and sounds.
We will continue to practise blending and segmenting our phase 2 sounds and beginning to learn phase 3 sounds in order to read and write words, for example: c-a-t = cat sh-i-p = ship.
The sounds we will be focusing on in Phase 2 are; s, a, t, p, i, n, m, d, g, o, c, k, ck, e, u, r, h, b, f, ff, l, ll and ss.
and in Phase 3 include; j, v, w, x, y, z, zz, qu, sh, th, ch, ng, ai, ee, oa, oo (book), oo (room), ar, or, igh, ur, ow, oi, ear, er, air, ure.
We will begin to send home words including the sounds that your child has been learning in school. Please support your child reading these words daily and put a tick next to the word when they are able to read it. Please also do the same for writing the word. Once each word has
3 ticks, your child will be given a new set of words. Please tick only when your child has read the word, as we only want to move on when they are confident with the given set of words.
Numeracy
In Numeracy, we will be looking at repeating patterns, counting forward and backward to 20, finding 1 more than a given number and addition partition. We will also be introducing basic language related to time and money.
Parents can help us practise this by getting children to count the total number of items in two groups by counting all of the items in both groups.
Our Termly Topic
We will be looking at books related to the topic 'change' this half term, we will be focusing our literacy and creative work around these stories.
The EYFS Framework
Throughout Nursery and Reception, we deliver the Early Years Foundation Stage Profile. We use this to teach each child, considering their level of development and any additional needs. A copy of this can be viewed here :
https://www.foundationyears.org.uk/eyfs-statutory-framework/
Staff are always on hand to discuss your child's development and give advice or practical support on how to encourage learning at home as well as at school! We are happy to help!
This page will be uploaded on a regular basis will any class information, news and alerts, and pictures and videos showcasing our learning while at St Luke's!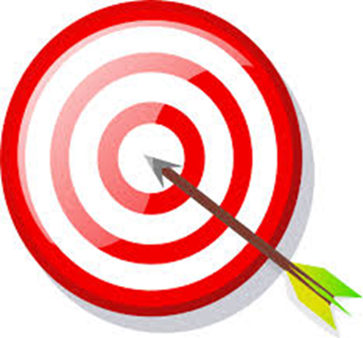 Our Class Targets
This half term we are focusing on representing numbers on paper.

We will be focused on being able to count, order and represent

numbers up to 20.

We will continue to learn our sounds from phase 2 and 3 in order to help us read and write words.
| | | |
| --- | --- | --- |
| | Useful Websites | |